CNB Bazaar Buzz
Every Thursday, 8:30 PM - For the first time on Indian Television, NDTV's CNB team brings you all that you need to know from the world of wheels. Here's an all-new show that goes beyond new launches, product reviews and road tests. Find out what goes on inside and outside your vehicle, plus ways to keep it in top shape - or even how to jazz it up. Also key insights into both the new and used vehicle markets in India - with tips on what to buy, how to buy, and how to maintain too.
Recent Episode
16:42
Jul 06, 2019 09:30 PM
This week on CNB Bazaar Buzz, the 8th gen of Porsche 911 got launched in India and we got a chance to drive it at Buddh International Circuit. The latest 911 is based on the all-new MLB platform and offers improved handling and stability than the previous car. Also on the show, we ride the new Triumph Street Scrambler and take a closer look as to what all has changed and how is it different from the outgoing Street Scrambler. And finally on the show, BMW launched the 3rd Gen S 1000 RR in India, The bike was always one of the best litre-class sports bike one could ever buy. But the latest generation update makes things even sweeter. Here's everything you need to know about the latest 2019 BMW S1000 RR.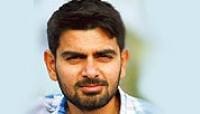 About the Anchor
Siddharth Vinayak Patankar
Siddharth Vinayak Patankar is a broadcast business journalist and news anchor in India. He is currently an Editor...
Previous Episodes