MotorHeads
An exclusive set of interviews with automobile industry big wigs and senior executives who have managed to outclass the competition and set themselves into a league of their own. MotorHeads is not only for the auto enthusiasts but for every consumer who wants to have a 360 degree holistic view of the automobile world. Every Wednesday, 8:30 pm on NDTV Prime.
Recent Episode
18:28
Jun 22, 2019 05:13 PM
This week on the show, the Renault Triber made its global debut in India and we got a chance to talk to Thierry Bolloré, CEO, Groupe Renault about the company's plans with the car. We also got to know the launch details as well as the company's export plans for the Triber. Also on the show, with the Kia Seltos making its global debut in India, we sit down and chat with Mr. Han-Woo Park, President & CEO, Kia Motors Corporation and talk to him about the SUV of the hour, the Kia Seltos and about future plans of Kia Motors in India and how Kia plans to get off to a flying start with its India innings.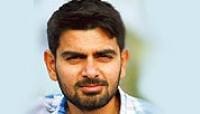 About the Anchor
Siddharth Vinayak Patankar
Siddharth Vinayak Patankar is a broadcast business journalist and news anchor in India. He is currently an Editor...
Previous Episodes