Used Hyundai EON Cars
Relevance
Relevance
Price : High to Low
Price : Low to High
Popularity
Latest
Rating
Found 5 Second Hand Hyundai Eon Cars in New Delhi for Sale
₹ 2.50 L

₹ 5,599/month

 

Mahindra First Choice, Ghaziabad

car&bike Select store, Gurgaon

car&bike Select store, Gurgaon

Mahindra First Choice, Faridabad

₹ 2.91 L

₹ 6,507/month

 

Mahindra First Choice, Faridabad
Popular Used Cars in New Delhi
Over 10,000+ Happy Users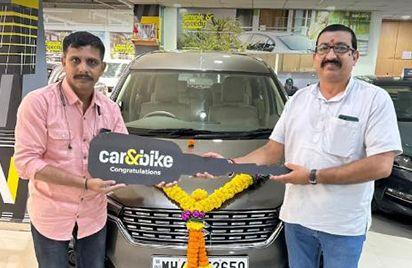 I'm extremely satisfied with the service during my recent used car purchase. Pratik Mehta & Kamlesh Pal were welcoming & went above and beyond for a seamless buying experience. Their expertise in guiding me through the selection process & answering my questions were impressive.
Thane
Fri Sep 08 2023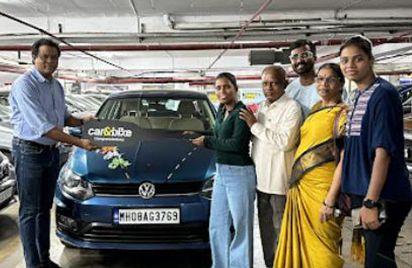 I highly recommend car&bike if you are in search of a reliable, well-maintained car & exceptional customer service. They exceeded my expectations in every way. Thank you team car&bike.
Kharghar
Fri Sep 01 2023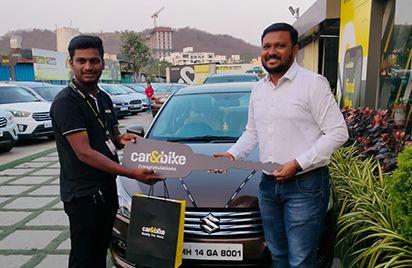 car&bike has a variety of second-hand cars as expected. The staff is friendly and efficient. Before buying, don't forget to ask for their free Mahindra warranty.
Pune
Wed Aug 30 2023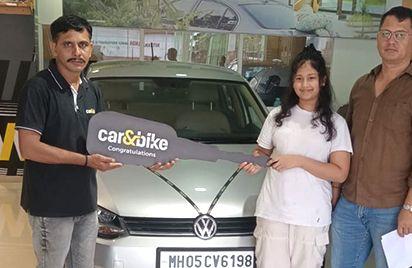 Finally found a perfect family car! I Highly recommend car&bike if you are looking for used cars that are as good as new & budget friendly. Kudos team car&bike.
Thane
Fri Aug 04 2023
I was concerned about budget, but I found my dream car with a perfect EMI solution at car&bike. The car purchase was also effortless and we did not have to worry about RTO transfer as well. Really happy with my purchase!
Pune
Tue Aug 01 2023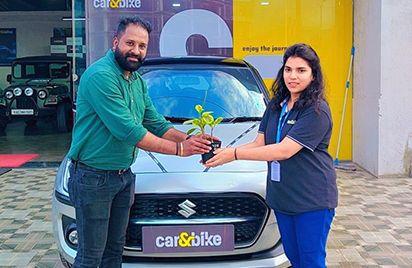 Excellent showroom experience, high quality used cars. car&bike took care of RC transfer and offered 2 year Mahindra warranty as well on my purchase. Thank you team car&bike!
Bangalore
Fri Jul 28 2023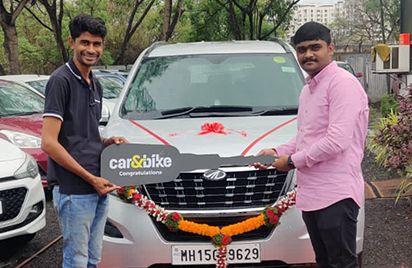 I was sceptical about buying a used car but car&bike made it easier for me! I got 2 year Mahindra warranty & even a buyback guarantee on my purchase of the Tata Tiago. Thank you team car&bike!
Pune
Fri Jun 30 2023
About Hyundai Eon Cars
Overview

Trending Searches

Nearby Results

Popular Searches

Related Searches

Why car&bike
Our curated collection of used EON cars consists of 5 EON models that are currently available for sale. The starting price of the 2013 Hyundai EON Sportz is ₹ 2,10,000. The most expensive Hyundai EON in our collection is the 2016 Hyundai EON Era Plus. Reserve your certified used EON today, the reserve token, is 100% refundable.
At car&bike we can also aid you to sell your car online quickly at the best prices guaranteed.
Here is a list of the top used EON specially curated for you
| Used Car Model | Price |
| --- | --- |
| 2015 Hyundai EON Era Plus | ₹ 2,50,000 |
| 2012 Hyundai EON Era | ₹ 2,11,000 |
| 2013 Hyundai EON Sportz | ₹ 2,10,000 |
| 2016 Hyundai EON D-Lite Plus | ₹ 2,35,000 |
| 2016 Hyundai EON Era Plus | ₹ 2,91,000 |
The select information that you are currently reading has last been updated on 06-Dec-23
Buying Second Hand Hyundai EON
Buying a new car requires sizable investments and arranging for finances sometimes become challenging. Hence, a pre-owned vehicle choice is not a bad idea. A used vehicle also has the same features but is available within your budget. If you want, you can even finance your used car so that it does not create too much burden financially.
This article will guide you on all the details of the Hyundai EON so that you can make the best buying decision.
Used Hyundai EON Details
It is a city car, and in India, it was launched in the year 2011 on 13th October. It has an 814-cc engine with a three-cylinder petrol engine which will generate 55 bhp of power and 75 Nm of torque. The 13-inch wheels and 155/70 R13 tyres are standard features. In 2012, Hyundai India announced the EON's LPG models. In 2014, Hyundai came up with the 1.0-liter Kappa II three cylinder engine. This motor generates 51 kW of power at 6200 rpm and has peak torque of 94 Nm at 3500 rpm.
In the year 2014, Hyundai offered a facelift to the model. In 2017, it introduced the Sports Edition and came with a 0.8L limited edition that adds more styling and equipment enhancement over the Magna+ and Era+ variants. It has only one color, i.e. polar white. There are also exterior enhancements that include body mouldings, roof rails and a 6.2 inch touch screen infotainment system.
However, Hyundai Motors announced that the production of the EON would cease from September 2019. 3rd May, 2019, was the last production date for the car in the country.
Used Hyundai EON– Explained.
The exterior measures 3495 mm in terms of length while the width stands at 1550 mm. The height is 1500 mm with a wheelbase of 2380 mm. The higher variants have body-colored bumpers. All other variants have clear lens tail lamps, headlamps and even an integrated spoiler. The interior has an airbag on the driver's side, and there are 0.8 liter and 1.0-liter versions available. The boot space is 215 liters while it also has warning signs, gear shift indicators, and a speedometer.
The car has two petrol engines, one is a 998-cc motor, and the other one is an 814 cc engine. The 0.8 liter engine offers 22.03 kmpl in terms of mileage. The body structure is rigid, and it comes with a crumple zone that offers safety to the occupants while sitting in the hatchback. Furthermore, the airbag offers extra support that makes your driving easy and reliable.
It is available in 5 different colors –
Sleek Silver
Polar White
Pristine Blue
Fiery Red
Star Dust
The colors are attractive and give you the confidence to buy the used vehicle and live the way you want.
Steps to Buy Used Hyundai Eon Cars Online on car&bike
If you think that you want to buy a used Hyundai EON online, then these are the following steps to follow:
Research the vehicle with the name
Check the car model history
Choose the option of a test drive and check if the car is functional
Get professional help to know more about the condition of the car
Check all the documents of the vehicle
Learn about all the car ownership details and then make a purchase decision
You can reserve the vehicle by paying a refundable amount and even choose used car financing if you wish
A used Hyundai EON model makes for a good buy, especially for first vehicle owners.
Drive With Confidence
All our vehicles are selected from top dealership, undergo rigious checks and tests befote there arive at your door plus each certified car is backed by free warranty, guaranteed by buyback and 5-day return so you drive away with condidence.
Prices You Love
With our industry-first pricing guide discover the real worth of each vehicle. we find you best deals, so you dont have to.
Unmatched Transparency
Along with 20,000 vehicles to choose from, you can value car, book a test drive and apply for finance online. from the comfort of your couch.
Used Hyundai Eon Cars in New Delhi