Used Hyundai Verna Cars
Relevance
Relevance
Price : High to Low
Price : Low to High
Popularity
Latest
Rating
Found 9 Second Hand Hyundai Verna Cars in New Delhi for Sale
₹ 10.50 L

₹ 23,516/month

 

Mahindra First Choice, Amberhai, New Delhi

₹ 9.50 L

₹ 21,277/month

 

car&bike Select store, Noida

Mahindra First Choice, Ghaziabad

₹ 9.33 L

₹ 20,891/month

 

car&bike Superstore, Trillium Avenue, Gurgaon

Mahindra First Choice, Gurgaon

₹ 9.50 L

₹ 21,277/month

 

Mahindra First Choice, Faridabad

Reserved

Reservation Ends at 1 AM on 10th December 2023.

Reserved

Reservation Ends at 11 PM on 09th December 2023.

Coming Soon

We are thoroughly checking the vehicle to ensure the best quality for you.
Popular Used Cars in New Delhi
Over 10,000+ Happy Users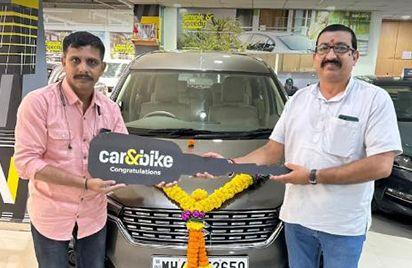 I'm extremely satisfied with the service during my recent used car purchase. Pratik Mehta & Kamlesh Pal were welcoming & went above and beyond for a seamless buying experience. Their expertise in guiding me through the selection process & answering my questions were impressive.
Thane
Fri Sep 08 2023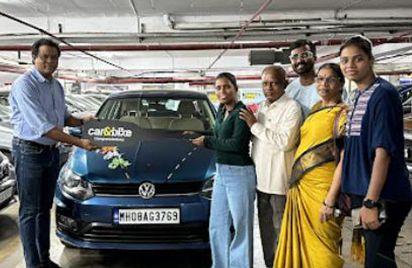 I highly recommend car&bike if you are in search of a reliable, well-maintained car & exceptional customer service. They exceeded my expectations in every way. Thank you team car&bike.
Kharghar
Fri Sep 01 2023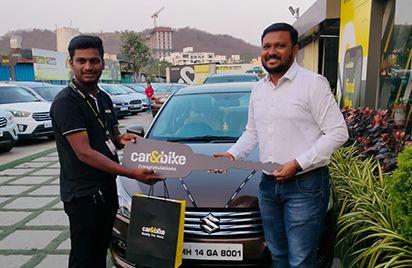 car&bike has a variety of second-hand cars as expected. The staff is friendly and efficient. Before buying, don't forget to ask for their free Mahindra warranty.
Pune
Wed Aug 30 2023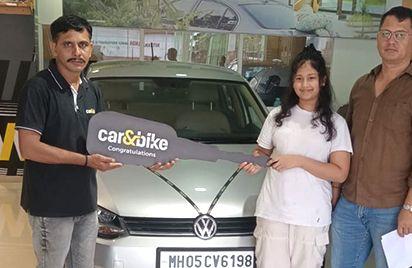 Finally found a perfect family car! I Highly recommend car&bike if you are looking for used cars that are as good as new & budget friendly. Kudos team car&bike.
Thane
Fri Aug 04 2023
I was concerned about budget, but I found my dream car with a perfect EMI solution at car&bike. The car purchase was also effortless and we did not have to worry about RTO transfer as well. Really happy with my purchase!
Pune
Tue Aug 01 2023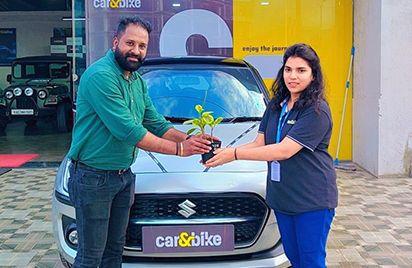 Excellent showroom experience, high quality used cars. car&bike took care of RC transfer and offered 2 year Mahindra warranty as well on my purchase. Thank you team car&bike!
Bangalore
Fri Jul 28 2023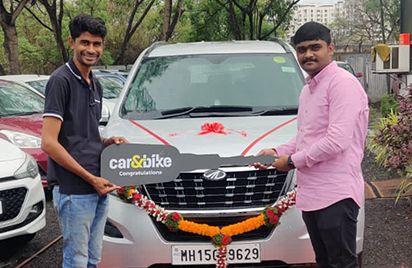 I was sceptical about buying a used car but car&bike made it easier for me! I got 2 year Mahindra warranty & even a buyback guarantee on my purchase of the Tata Tiago. Thank you team car&bike!
Pune
Fri Jun 30 2023
About Hyundai Verna Cars
Overview

Trending Searches

Nearby Results

Popular Searches

Related Searches

Why car&bike
Our curated collection of used Verna cars consists of 9 Verna models that are currently available for sale. The starting price of the 2008 Hyundai Verna 1.6 VTVT XI is ₹ 90,000. The most expensive Hyundai Verna in our collection is the 2020 Hyundai Verna 1.5 MPI SX IVT [2020-2023]. Reserve your certified used Verna today, the reserve token, is 100% refundable.
At car&bike we can also aid you to sell your car online quickly at the best prices guaranteed.
Here is a list of the top used Verna specially curated for you
| Used Car Model | Price |
| --- | --- |
| 2018 Hyundai Verna 1.6 VTVT SX (O) AT | ₹ 10,50,000 |
| 2018 Hyundai Verna 1.6 VTVT SX (O) | ₹ 9,50,000 |
| 2014 Hyundai Verna 1.4 CRDi | ₹ 4,75,000 |
| 2020 Hyundai Verna 1.5 VTVT S MT | ₹ 9,33,000 |
| 2017 Hyundai Verna 1.6 CRDi SX MT | ₹ 6,95,000 |
| 2018 Hyundai Verna 1.6 CRDI SX Plus AT | ₹ 9,50,000 |
| 2017 Hyundai Verna 1.6 VTVT S | ₹ 6,25,000 |
| 2008 Hyundai Verna 1.6 VTVT XI | ₹ 90,000 |
| 2020 Hyundai Verna 1.5 MPI SX IVT [2020-2023] | ₹ 11,90,000 |
The select information that you are currently reading has last been updated on 09-Dec-23
Buying Second Hand Hyundai Verna
Owning a car improves our lives considerably. It makes us feel complete and adds a new dimension to everything. But before investing in a new car which is way too expensive at times, it is time that you think of a used vehicle for you and your family. It is budget-friendly, and you will get a first-hand taste of car ownership more conveniently.
Indeed, it is expensive, but if you want a pre-owned vehicle, then this guide will be helpful for you. In addition, the article will give you a detailed picture of the Hyundai Verna.
Used Hyundai Verna by Generation
It is one of the most-loved sedans in the country and has always been a stunner on the roads. The Verna took the fight to the Honda City in its segment and has proved to be a successful model for the company ever since.
First Generation- 2006
The Verna arrived in India back in 2006. The Verna sold record numbers in only a few days. The Verna managed to hold its own in the market with its unique egg design template and plush interiors along with great features as well. The model was facelifted in 2010 with a Transform moniker. The engine was the same in 1.6 litre and 1.5 litre petrol versions. The power outputs stood at 102 BHP and 109 BHP for the same respectively. There were brand new headlights along with new air dams, front bumpers, and a body-colored grille in addition to LED turn indicators for the ORVMs as well. The instrument console was also revamped.
The Verna once again got a new facelift in 2011. This was a highly powerful vehicle in its category back then. The Fluidic design was seen on the new car which then became the Fluidic Verna. The new front air dam and side profile led to an exciting look for the sedan. This got more features including automatic climate control and push-button start among others. Another 2015 facelift had some new kit and a more powerful look for the headlamps. This version got a rear-view camera, keyless entry and audio connectivity in newer ways. Everything else remained the same.
Second Generation- 2017
The Next Generation Verna arrived in 2017 with several segment-first offerings. This included a smart infotainment unit with smartphone compatibility and also an electric sunroof. The engines were the same as the earlier model, i.e. the 1.6 VGT diesel and 1.6 Dual VTVT petrol engines. The 2020 Verna arrived with several features including the smart boot, digital instrument console, ESS and more with a new grille in the front and revamped LED headlights. There is now a 1.0 litre turbo-petrol engine as well.
Buying a used Hyundai Verna from car&bike
You can easily purchase your used Hyundai Verna from car&bike with a few simple steps.You can browse through available models in your city and then choose the best one that matches your criteria. You can check the certification report and browse through the vehicle history and information. Then you can book a test drive if you wish. You can also reserve your car by paying a refundable amount. car&bike will assist you in completing the purchase process swiftly and you can also choose used car financing options if you want.
Drive With Confidence
All our vehicles are selected from top dealership, undergo rigious checks and tests befote there arive at your door plus each certified car is backed by free warranty, guaranteed by buyback and 5-day return so you drive away with condidence.
Prices You Love
With our industry-first pricing guide discover the real worth of each vehicle. we find you best deals, so you dont have to.
Unmatched Transparency
Along with 20,000 vehicles to choose from, you can value car, book a test drive and apply for finance online. from the comfort of your couch.
Used Hyundai Verna Cars in New Delhi