Used Maruti Suzuki Swift Cars
Relevance
Relevance
Price : High to Low
Price : Low to High
Popularity
Latest
Rating
Found 13 Second Hand Maruti Suzuki Swift Cars in New Delhi for Sale
₹ 6.65 L

₹ 14,894/month

 

Mahindra First Choice, Amberhai, New Delhi

₹ 3.85 L

₹ 8,623/month

 

Mahindra First Choice, Prashant Vihar, New Delhi

₹ 6.75 L

₹ 15,118/month

 

Mahindra First Choice, Amberhai, New Delhi

₹ 4.95 L

₹ 11,086/month

 

Mahindra First Choice, Amberhai, New Delhi

₹ 7.50 L

₹ 16,797/month

 

Mahindra First Choice, Amberhai, New Delhi

₹ 7.50 L

₹ 16,797/month

 

Mahindra First Choice, Amberhai, New Delhi

Mahindra First Choice, Noida

₹ 5.10 L

₹ 11,422/month

 

Mahindra First Choice, Noida

Mahindra First Choice, Noida

₹ 5.75 L

₹ 12,878/month

 

Mahindra First Choice, Gurgaon

Mahindra First Choice, Gurgaon

₹ 5.50 L

₹ 12,318/month

 

Mahindra First Choice, Faridabad

₹ 5.85 L

₹ 13,102/month

 

Mahindra First Choice, Faridabad
Popular Used Cars in New Delhi
Over 10,000+ Happy Users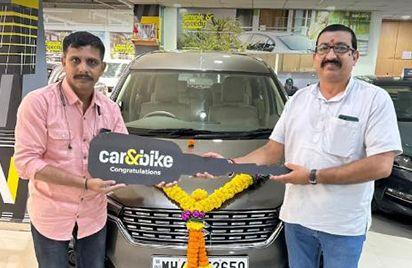 I'm extremely satisfied with the service during my recent used car purchase. Pratik Mehta & Kamlesh Pal were welcoming & went above and beyond for a seamless buying experience. Their expertise in guiding me through the selection process & answering my questions were impressive.
Thane
Fri Sep 08 2023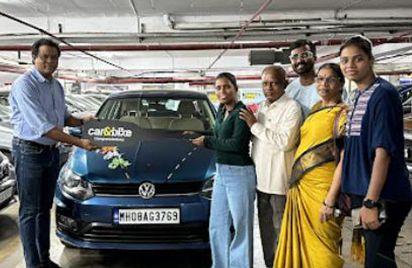 I highly recommend car&bike if you are in search of a reliable, well-maintained car & exceptional customer service. They exceeded my expectations in every way. Thank you team car&bike.
Kharghar
Fri Sep 01 2023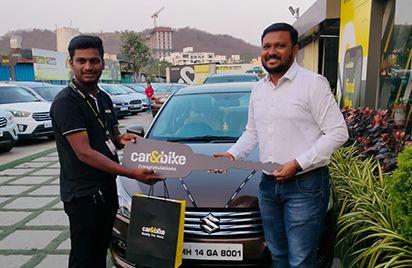 car&bike has a variety of second-hand cars as expected. The staff is friendly and efficient. Before buying, don't forget to ask for their free Mahindra warranty.
Pune
Wed Aug 30 2023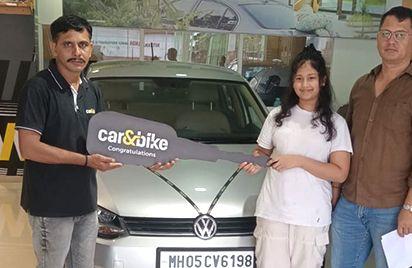 Finally found a perfect family car! I Highly recommend car&bike if you are looking for used cars that are as good as new & budget friendly. Kudos team car&bike.
Thane
Fri Aug 04 2023
I was concerned about budget, but I found my dream car with a perfect EMI solution at car&bike. The car purchase was also effortless and we did not have to worry about RTO transfer as well. Really happy with my purchase!
Pune
Tue Aug 01 2023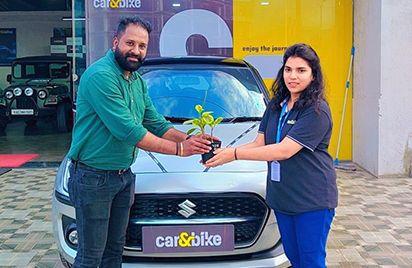 Excellent showroom experience, high quality used cars. car&bike took care of RC transfer and offered 2 year Mahindra warranty as well on my purchase. Thank you team car&bike!
Bangalore
Fri Jul 28 2023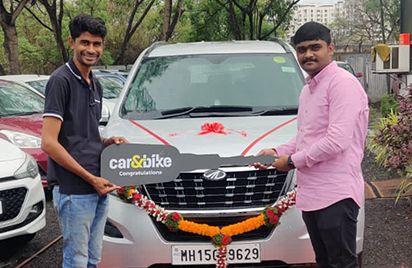 I was sceptical about buying a used car but car&bike made it easier for me! I got 2 year Mahindra warranty & even a buyback guarantee on my purchase of the Tata Tiago. Thank you team car&bike!
Pune
Fri Jun 30 2023
About Maruti Suzuki Swift Cars
Overview

Trending Searches

Nearby Results

Popular Searches

Related Searches

Why car&bike
Our curated collection of used Swift cars consists of 13 Swift models that are currently available for sale. The starting price of the 2013 Maruti Suzuki Swift VXI BS IV is ₹ 3,55,000. The most expensive Maruti Suzuki Swift in our collection is the 2021 Maruti Suzuki Swift VXI AGS BS IV. Reserve your certified used Swift today, the reserve token, is 100% refundable.
At car&bike we can also aid you to sell your car online quickly at the best prices guaranteed.
Here is a list of the top used Swift specially curated for you
| Used Car Model | Price |
| --- | --- |
| 2021 Maruti Suzuki Swift VXI BS IV | ₹ 6,65,000 |
| 2014 Maruti Suzuki Swift VXI BS IV | ₹ 3,85,000 |
| 2019 Maruti Suzuki Swift ZXI BS IV | ₹ 6,75,000 |
| 2016 Maruti Suzuki Swift VXI BS IV | ₹ 4,95,000 |
| 2022 Maruti Suzuki Swift VXI AGS BS IV | ₹ 7,50,000 |
| 2021 Maruti Suzuki Swift VXI AGS BS IV | ₹ 7,50,000 |
| 2013 Maruti Suzuki Swift VXI BS IV | ₹ 3,55,000 |
| 2018 Maruti Suzuki Swift LXI BS IV | ₹ 5,10,000 |
| 2015 Maruti Suzuki Swift VXI BS IV | ₹ 4,50,000 |
| 2018 Maruti Suzuki Swift VXI BS IV | ₹ 5,75,000 |
The select information that you are currently reading has last been updated on 01-Dec-23
Buying Second Hand Maruti Suzuki Swift
Are you planning to invest in a pre-owned vehicle? New cars are increasingly getting more expensive by the day and hence investing in a pre-owned vehicle makes more sense, especially if you get a reliable model that can last you long and offer good comfort and features at the same time.
The Maruti Suzuki Swift is one of the most popular used car models in the country. It is one of those tried and tested cars which are known for offering good fuel economy while ensuring a sportier driving experience at the same time.
Used Maruti Suzuki Swift by Generation
To buy a pre-owned Maruti Suzuki Swift vehicle, you need to consider learning more about the best three variants. In the given section, let's highlight the top Suzuki Swift cars that have received updates.
The first generation – Used RS Model
The Swift's very first global version debuted at the Paris Motor Show in 2004. Its design got previewed on the Concept S & Concept S2 concept cars. It marked an important departure from prior Cultus-based variants, with Suzuki redesigning the car as less of a low-price alternative.
Considering its features, it was available with 1.5 and 1.3-litre petrol engines. It was produced in different countries, including India and in most markets, the five-door body was available. Four-wheel drive is the option provided for the 1.5 and 1.3-liter petrol engines.
The 92 PS 1.2 liter engine is excellent with the automatic CVT (constantly variable transmission) offered for the model. In general, both the petrol versions have been made available with four-wheel drive and hold the chassis numbers ZD21S and ZD11S.
Second Generation – Used AZG Variant
The Swift's second generation was unveiled in 2010. Incidentally, it was on sale on September 18, 2010. This model was produced at the Suzuki plant in Hungary.
This new model featured the wheelbase that got extended by 50 millimeters over the last generation and has different visual updates. Design-wise, it looked different from the older models. The design was completely an evolution of its first generation. It sports a more rounded design appeal.
With a 1.2-litre VVT petrol engine developing 92 PS, this second generation model used the 1.4-litre petrol engine (VVT) that produced around 95 PS (94 bhp, 70 kW). The vehicle was launched on September 20, 2012. The GS trim level was added in June 2015.
Third Generation – 2017 Used A2L
Here comes the third generation Swift that debuted on December 27, 2016. This hatchback was built on the HEARTECT platform, which debuted in 2015. The new lightweight platform made its third generation apparently 10% lighter than previous ones.
The car features a 5-door exclusive body style, although this car looks like a 3-door model as the rear door handles get moved to the C-pillar. In spite of having a similar size as that of the previous generation, its boot space is 20% more spacious.
The new model implements the use of innovative Boosterjet direct injection turbocharged engines. The petrol engines alongside smart hybrid vehicles are excellent. The lightweight and compact 12 or 48-volt mild hybrid system comes with the belt-driven ISG or integrated starter generator. It helps in assisting the engine during acceleration.
Additionally, it also helps recoup energy through regenerative braking. The safety kit has also been updated with this model.
Used Maruti Swift VXi – Explained
If you want to buy a Maruti Swift model, the VXi is the top-notch one, considering customers' preferences. The petrol variant returns with a certified mileage of around 23.2 kmpl.
The model is available with an engine that puts out 113 Nm @ 4400 rpm and 89 bhp @ 6000 rpm of maximum torque and power, respectively. The Swift VXi features a manual transmission system and is available in 6 different colors –
Pearl Metallic Midnight Blue
Metallic Silky Silver
Metallic Magma Gray
Pearl Arctic White
Pearl Metallic Lucent Orange
Solid Fire Red
Steps to Buy Used Maruti Suzuki Cars Online on car&bike
If you have decided on purchasing a pre-owned vehicle, you need to follow the given steps:
Firstly, you need to research the vehicle
Check the ownership history and manufacturing year
Opt for a test drive to ensure that the car is functional
Get professional assistance to learn more about the vehicle
Check the papers and certification if you are buying from car&bike
Reserve the car and then complete the buying formalities. You can buy via the financing model as well.
If you follow these tips, you will surely face no problems while buying a pre-owned Maruti Suzuki Swift.
Drive With Confidence
All our vehicles are selected from top dealership, undergo rigious checks and tests befote there arive at your door plus each certified car is backed by free warranty, guaranteed by buyback and 5-day return so you drive away with condidence.
Prices You Love
With our industry-first pricing guide discover the real worth of each vehicle. we find you best deals, so you dont have to.
Unmatched Transparency
Along with 20,000 vehicles to choose from, you can value car, book a test drive and apply for finance online. from the comfort of your couch.
Used Maruti Suzuki Swift Cars in New Delhi