Used Sedan Cars in New Delhi
Relevence
Relevence
Price : High to Low
Price : Low to High
Popularity
Latest
Rating
Found 123 Second Hand Sedan Cars in New Delhi for Sale
₹ 6.75 L

₹ 14,272/month

Mahindra First Choice, East Of Kailash, New Delhi

₹ 7.75 L

₹ 17,357/month

Mahindra First Choice, Bank Street, New Delhi

₹ 14.75 L

₹ 33,035/month

Mahindra First Choice, Prashant Vihar, New Delhi

2019 Toyota Corolla Altis

₹ 13.75 L

₹ 30,795/month

Mahindra First Choice, Amberhai, New Delhi

Mahindra First Choice, Yozna Vihar, New Delhi

₹ 5.30 L

₹ 11,870/month

Mahindra First Choice, Amberhai, New Delhi

Brand+Model

Maruti Suzuki

Hyundai

Mahindra

Honda

Tata

Renault

Ford

Toyota

Volkswagen

Skoda

Kia

Nissan

Audi

Datsun

MG

Jeep

Mercedes-Benz

BMW

Chevrolet

Fiat

Isuzu

Land Rover

Volvo

SsangYong

Mitsubishi

Mercedes-AMG

Mahindra Renault

Opel

₹ 7.25 L

₹ 16,237/month

Mahindra First Choice, Defence Colony, New Delhi

₹ 7.95 L

₹ 17,805/month

Mahindra First Choice, East Of Kailash, New Delhi

₹ 8.00 L

₹ 17,917/month

Mahindra First Choice, Yozna Vihar, New Delhi

₹ 12.50 L

₹ 27,996/month

Mahindra First Choice, Defence Colony, New Delhi

2018 Mercedes-Benz CLA-Class

₹ 26.90 L

₹ 56,900/month

Mahindra First Choice, East Of Kailash, New Delhi

₹ 10.50 L

₹ 23,516/month

Mahindra First Choice, East Of Kailash, New Delhi

₹ 11.50 L

₹ 24,325/month

Mahindra First Choice, East Of Kailash, New Delhi

Mahindra First Choice, Prashant Vihar, New Delhi

Mahindra First Choice, Bank Street, New Delhi

Mahindra First Choice, Yozna Vihar, New Delhi

Mahindra First Choice, Defence Colony, New Delhi

₹ 5.25 L

₹ 11,758/month

Mahindra First Choice, Yozna Vihar, New Delhi

₹ 6.80 L

₹ 15,230/month

Mahindra First Choice, Defence Colony, New Delhi

₹ 7.75 L

₹ 17,357/month

Mahindra First Choice, Defence Colony, New Delhi

2014 Toyota Corolla Altis

₹ 8.75 L

₹ 19,597/month

Mahindra First Choice, Amberhai, New Delhi

₹ 8.75 L

₹ 19,597/month

Mahindra First Choice, Amberhai, New Delhi

25,800 km

Petrol+CNG

Manual

₹ 8.75 L

₹ 19,597/month

Mahindra First Choice, Yozna Vihar, New Delhi

2015 Toyota Corolla Altis

Mahindra First Choice, Defence Colony, New Delhi

₹ 13.75 L

₹ 30,795/month

Mahindra First Choice, Amberhai, New Delhi

Mahindra First Choice, Bank Street, New Delhi

Mahindra First Choice, East Of Kailash, New Delhi

₹ 21.00 L

₹ 47,033/month

Mahindra First Choice, Amberhai, New Delhi

2019 Mercedes-Benz CLA-Class

₹ 28.50 L

₹ 60,284/month

Mahindra First Choice, Prashant Vihar, New Delhi

2015 Maruti Suzuki Swift DZire

₹ 4.50 L

₹ 10,078/month

Mahindra First Choice, Prashant Vihar, New Delhi
Popular Used Cars in New Delhi
Over 10,000+ Happy Users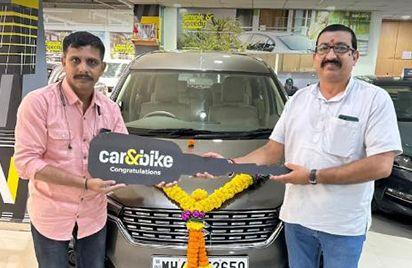 I'm extremely satisfied with the service during my recent used car purchase. Pratik Mehta & Kamlesh Pal were welcoming & went above and beyond for a seamless buying experience. Their expertise in guiding me through the selection process & answering my questions were impressive.
Thane
Fri Sep 08 2023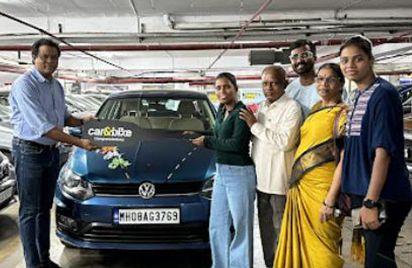 I highly recommend car&bike if you are in search of a reliable, well-maintained car & exceptional customer service. They exceeded my expectations in every way. Thank you team car&bike.
Kharghar
Fri Sep 01 2023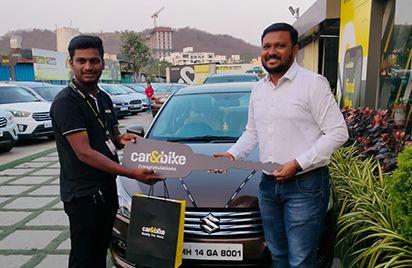 car&bike has a variety of second-hand cars as expected. The staff is friendly and efficient. Before buying, don't forget to ask for their free Mahindra warranty.
Pune
Wed Aug 30 2023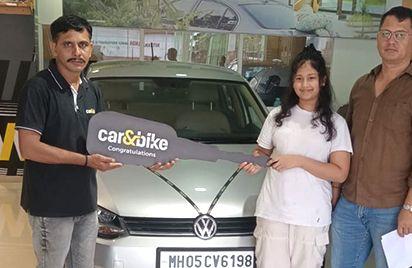 Finally found a perfect family car! I Highly recommend car&bike if you are looking for used cars that are as good as new & budget friendly. Kudos team car&bike.
Thane
Fri Aug 04 2023
I was concerned about budget, but I found my dream car with a perfect EMI solution at car&bike. The car purchase was also effortless and we did not have to worry about RTO transfer as well. Really happy with my purchase!
Pune
Tue Aug 01 2023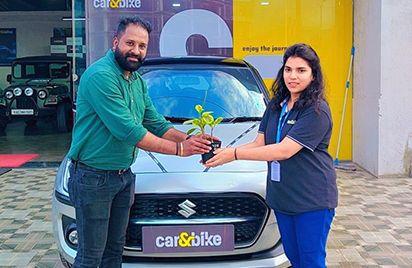 Excellent showroom experience, high quality used cars. car&bike took care of RC transfer and offered 2 year Mahindra warranty as well on my purchase. Thank you team car&bike!
Bangalore
Fri Jul 28 2023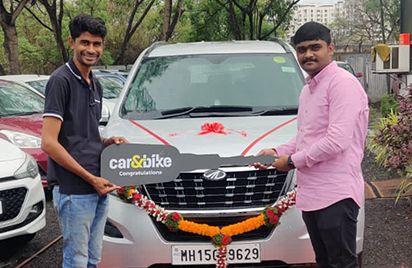 I was sceptical about buying a used car but car&bike made it easier for me! I got 2 year Mahindra warranty & even a buyback guarantee on my purchase of the Tata Tiago. Thank you team car&bike!
Pune
Fri Jun 30 2023
About Second Hand Sedan Cars In New Delhi
Overview

Trending Searches

Nearby Results

Popular Searches

Related Searches

Why car&bike
Our curated collection of used Sedan consists of 123 cars that are currently available for sale in New Delhi. The starting price of a Sedan is ₹ 1,49,000. The most expensive Sedan in our collection is available at a price of ₹ 59,95,000. Reserve your certified Sedan in New Delhi today, the reserve token, is 100% refundable.
At car&bike we can also aid you to sell your car in New Delhi quickly at the best prices guaranteed.
Here is a list of the top used Sedan in New Delhi specially curated for you:
| Used Car Model | Price |
| --- | --- |
| 2018 Maruti Suzuki Dzire VXI AGS BS IV | ₹ 6,75,000 |
| 2016 Honda City VX CVT Petrol [2019-2023] | ₹ 7,75,000 |
| 2022 Volkswagen Virtus Topline 1.0 TSI MT | ₹ 14,75,000 |
| 2019 Toyota Corolla Altis 1.8 G | ₹ 13,75,000 |
| 2014 Honda City S MT Diesel | ₹ 3,75,000 |
| 2016 Honda Amaze VX MT Petrol (O) | ₹ 5,30,000 |
| 2018 Maruti Suzuki Ciaz Delta Petrol BS IV | ₹ 7,25,000 |
| 2016 Honda City VX CVT Petrol [2019-2023] | ₹ 7,95,000 |
| 2018 Honda City V MT Petrol BS IV | ₹ 8,00,000 |
| 2017 Skoda Octavia 1.8 Ambition Plus TSI AT | ₹ 12,50,000 |
The select information that you are currently reading has last been updated on 27-Sep-23
Drive With Confidence
All our vehicles are selected from top dealership, undergo rigious checks and tests befote there arive at your door plus each certified car is backed by free warranty, guaranteed by buyback and 5-day return so you drive away with condidence.
Prices You Love
With our industry-first pricing guide discover the real worth of each vehicle. we find you best deals, so you dont have to.
Unmatched Transparency
Along with 20,000 vehicles to choose from, you can value car, book a test drive and apply for finance online. from the comfort of your couch.
Used Sedan Cars in New Delhi