Discontinued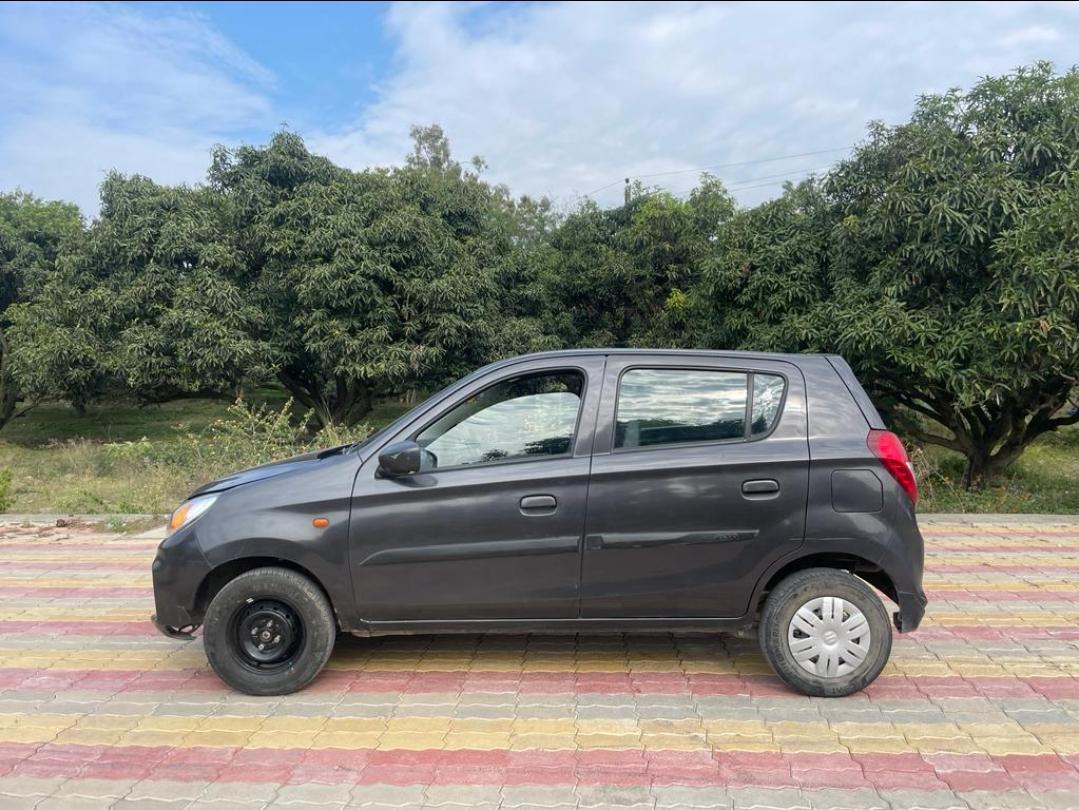 ₹ 4.40 L
₹ 9,854/month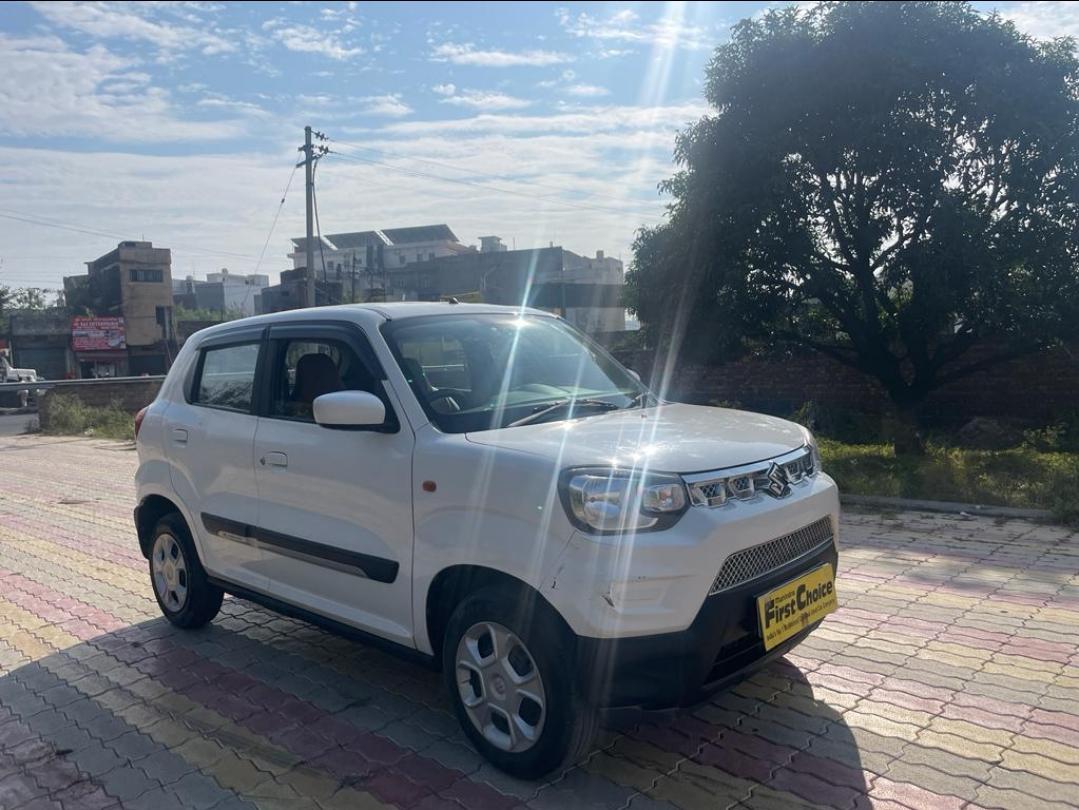 2020 Maruti Suzuki S-Presso
₹ 4.45 L
₹ 9,966/month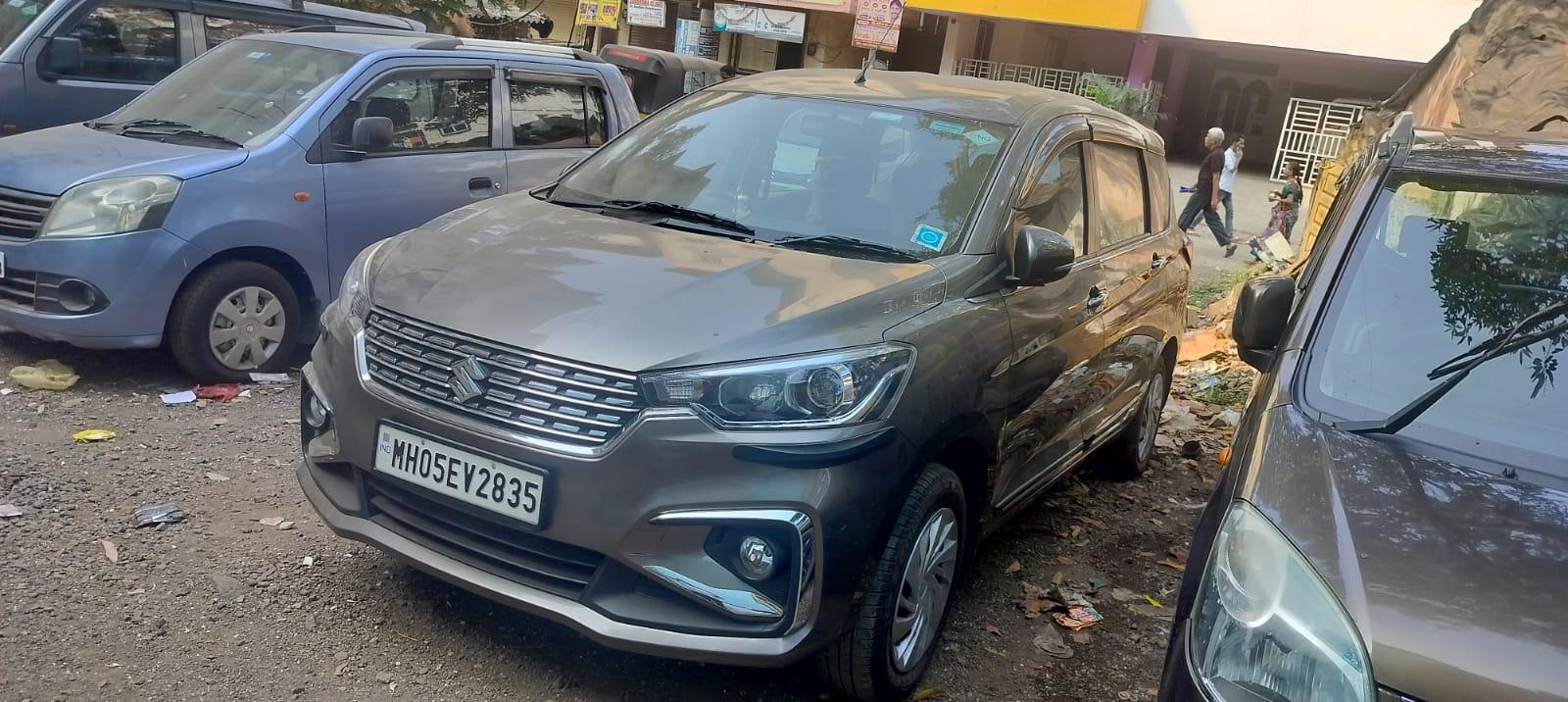 2022 Maruti Suzuki Ertiga
₹ 8.40 L
₹ 18,813/month 
Randhawa Motors Vikhroli, Mumbai
2019 Maruti Suzuki Baleno
₹ 7.40 L
₹ 16,573/month 
Carzone Kannur Pallikunnu, Kannur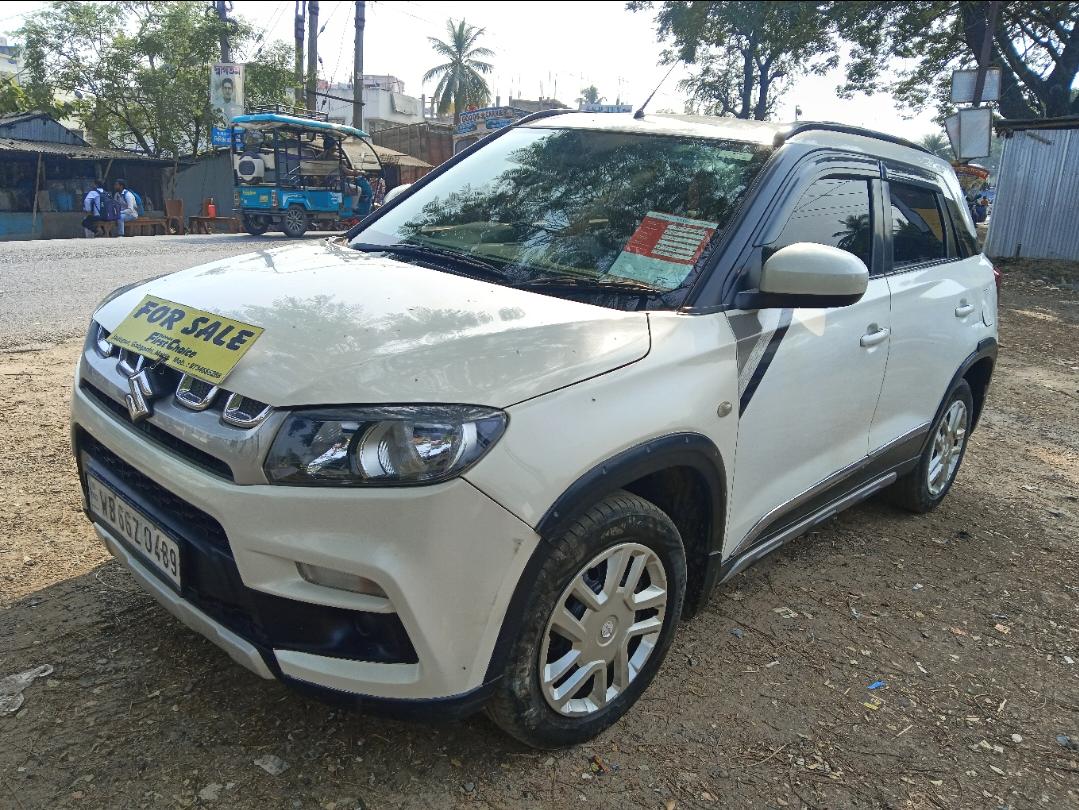 2017 Maruti Suzuki Vitara Brezza
₹ 6.00 L
₹ 13,438/month 
29,765 km
Petrol+LPG
Manual
₹ 4.35 L
₹ 9,742/month 
Sutaria Auto Centre Hubli Unkal, Hubli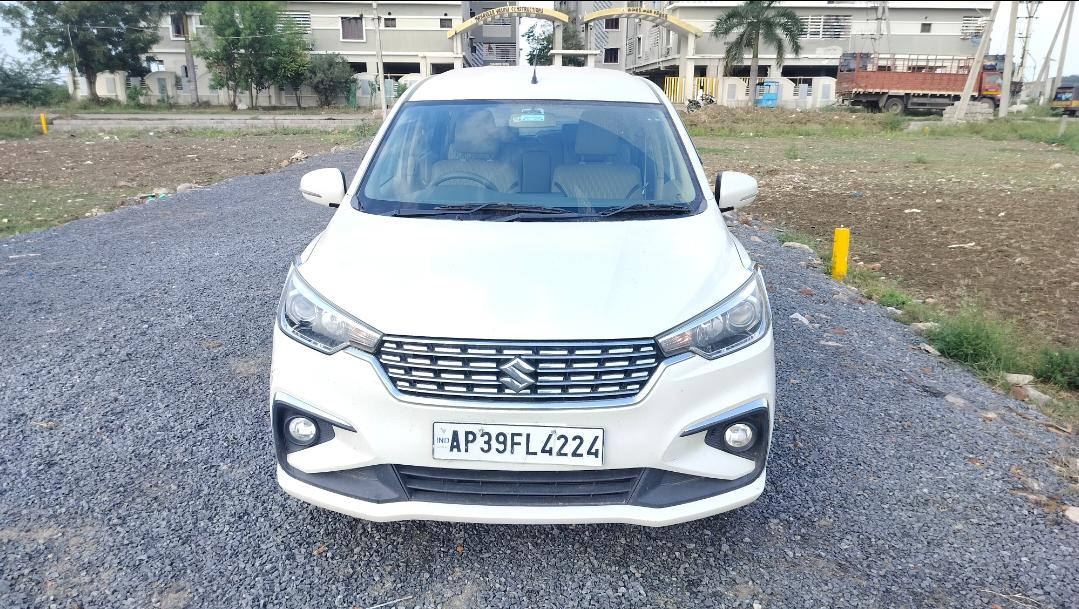 2020 Maruti Suzuki Ertiga
₹ 8.50 L
₹ 19,037/month 
Pioneeer Autoworld Nehru Nagar, Guntur
2021 Maruti Suzuki Vitara Brezza
₹ 6.50 L
₹ 14,558/month 
Pioneeer Autoworld Nehru Nagar, Guntur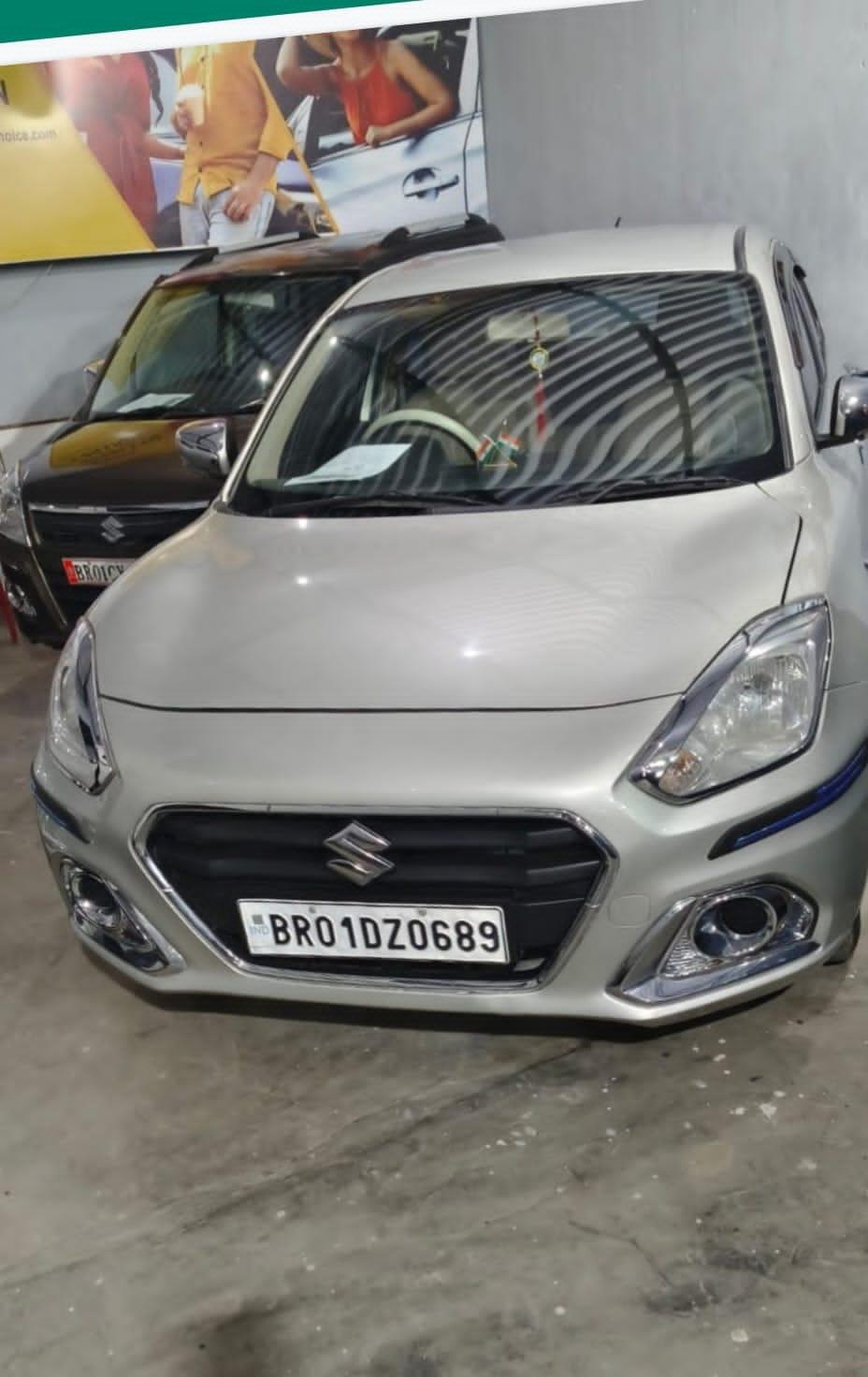 ₹ 5.25 L
₹ 11,099/month 
SURYA MOTORS Dighaghat, Patna
Maruti Suzuki Ritz Price By Fuel
| Fuel Name | Price Range |
| --- | --- |
| Petrol | ₹ 4.39 - 6.91 Lakh |
| Diesel | ₹ 5.98 - 7.65 Lakh |
Maruti Suzuki Ritz is available in 6 different colors namely Silky Silver, Superior White, New Granite Grey, New Breeze Blue, New Mystique Red & Bakers Chocolate.
Maruti Suzuki Ritz Silky Silver
Available for all Variants.
Maruti Suzuki Ritz Superior White
Available for all Variants.
Maruti Suzuki Ritz New Granite Grey
Available for all Variants.
Maruti Suzuki Ritz New Breeze Blue
Available for all Variants.
Maruti Suzuki Ritz New Mystique Red
Available for all Variants.
Maruti Suzuki Ritz Bakers Chocolate
Available for all Variants.
Browse through a collection of 6 high-quality images showcasing both the exterior and interior of the Maruti Suzuki Ritz
Quick Compare With Maruti Suzuki Ritz Competitors
| | | | |
| --- | --- | --- | --- |
| Maruti Suzuki Ritz | Hyundai Grand i10 Nios | Mahindra KUV100 | MG Comet EV |
| Ex-Showroom Price | | | |
| N/A | ₹ 5.69 - 8.47 L | ₹ 6.2 - 7.86 L | ₹ 8.63 - 10.63 L |
| C&B Expert Rating | | | |
| | | | |
| Engine | | | |
| 1197,1248 cc | 1197 CC | 1198 CC | N/A |
| Transmission | | | |
| Manual, Automatic, AMT | Manual | Manual | Automatic |
| Mileage | | | |
| 17.2 - 23.2 KM/L | 20.2 - 20.7 KM/L | 17.45 KM/L | 230 Km/Full Charge |
| Fuel Type | | | |
| Petrol, Diesel | Petrol, CNG | Petrol | Electric |
| Seating Capacity | | | |
| 5 Seater | 5 Seater | 6 Seater | 4 Seater |
| Fuel Tank Capacity | | | |
| 43.0 L | 37.0 L | 35.0 L | 0.0 L |
| No of Variants | | | |
| 13 | 12 | 4 | 3 |
| Detailed Comparision | Ritz vs Grand i10 Nios | Ritz vs KUV100 | Ritz vs Comet EV |
Maruti Suzuki Ritz Alternatives
Ex-Showroom Price
₹ 5.69 - 8.47 L
Ex-Showroom Price
₹ 8.63 - 10.63 L
Maruti Suzuki Ritz Expert Review
Maruti Suzuki Ritz
One of the most recognisable vehicles ever produced in India is the Maruti Suzuki Ritz. So, what is it exactly that makes the Ritz so exceptional? To begin, it is loaded with features and customisation choices that are designed to give you a one-of-a-kind experience behind the wheel. Furthermore, because of the excellent value that it provides for the price, it is an excellent option for consumers seeking a luxury vehicle that is within their price range. If you are considering purchasing a Ritz, make sure to read our blog about the vehicle to learn everything you need to know about it. In addition, make sure that you have a look at our range of Maruti Suzuki Ritz car parts and accessories so that you may have the best possible time behind the wheel.
How is the Design?
The Indian company Maruti Suzuki is known for producing high-end automobiles such as the Maruti Suzuki Ritz Car. It was initially released in 2008 to replace the MG TF, which had been withdrawn. The Ritz is offered in various body styles, including a sedan and an SUV, with prices beginning at Rs. 7.5 lakh.
The Ritz is distinguished by its luxury interior and external design, one of its defining characteristics. The vehicle has a classic appearance, with a spotlight placed on its elegance and sophistication. In contrast to the seats, which are upholstered in leather and other high-quality materials, the dashboard is conventional and features an intricate wood veneer.
The cabin of the Maruti Suzuki Ritz is roomy enough to accommodate five average-sized adult passengers easily. In addition, the scooped-back design ensures better legroom for the rear bench people. The headroom for the rear is also excellent, thanks to the flat back design, which facilitated this amount of space inside the cabin.
The Maruti Ritz has options available on the market with diesel or petrol fuel compatibility. Furthermore, some have an automatic transmission, while others are manual. The price for the different variants of the Maruti Ritz is around Rs. 4.51 Lakh to 6.81 Lakh.
How does it perform?
The Maruti Suzuki Ritz models come standard with an automatic or manual transmission and superior dual-tone interiors, all of which allow you to immediately feel the blissful sensation of ease the moment you set foot inside the vehicle.
Maruti Suzuki introduced their version of the car known as the Ritz Car in 2013. It is marketed as a luxury vehicle and comes standard with amenities like parking sensors, leather upholstery, and alloy wheels, among other things. In addition, it has a top speed of 156 kilometres per hour and a fuel efficiency of 17 to 23 kmpl.
Torque Figures of Maruti Suzuki Ritz Car
Many of the Maruti Suzuki Ritz cars feature a 2.4-litre straight-four engine that produces 190 horsepower and 177 pound-feet of torque. This engine is mated to a five-speed manual transmission. As a result, the Maruti Suzuki Ritz Car can achieve a top speed of 156 kmph and can go from 0 to 60 mph in 8.9 seconds. The Ritz also comes with all-wheel drive, which helps it handle well on slippery roads.
Power of Maruti Suzuki Ritz Car
The Maruti Suzuki Ritz Car is a hatchback produced by the Japanese automaker Maruti Suzuki. The Ritz was introduced in December 2009 at the New Delhi Auto Expo and went on sale in India in January 2010. The Ritz has an engine output of 127 kW (175 hp) and can accelerate from 0 to 100 km/h (62 mph) in 6 seconds. It has a top speed of 156 kmph.
TOP SPEED of Maruti Suzuki Ritz Car
Maruti Suzuki Ritz Cars powered by a 1.5-litre diesel engine can generate 118 horsepower and 150 Nm of torque. The engine is paired with a 5-speed manual or 4-speed automatic gearbox and comes standard with front & rear-wheel drive. The Maruti Suzuki Ritz Car can reach a top speed of 156 kmph.
How's the Mileage?
The petrol manual models achieve a mileage of 18.50 km/l, while the automatic petrol models only achieve 17.16 km/l. The diesel series has a better fuel economy rating of 23.2 kmpl for fuel economy. The Maruti Suzuki Ritz car gets exceptional gas mileage for its class. It is an excellent vehicle for travelling, and it is possible to drive it long distances without encountering any problems. Because the engine generates a respectable amount of power and is quite economical with fuel, this vehicle is an excellent choice for individuals searching for a vehicle that can manage extended trips without causing significant financial strain. Even on rough pavement, the ride is smooth and comfortable thanks to the high quality of the vehicle's suspension system. If you are searching for a car that can transport you anywhere you want to go with relative ease, the Maruti Suzuki Ritz Car is a fantastic option.
How's the Driving Experience?
The transmission, which is standardly a manual gearbox but may also be automatic on some models, is paired with the engine.
The Maruti Suzuki Ritz Car provides its driver with an enjoyable and satisfying ride. The automobile has a very good handling system in addition to having a very pleasant ride. The automobile is also very easy to accelerate, contributing to the overall pleasant driving experience. If you are searching for a car that is both comfortable and quick, the Maruti Suzuki Ritz Car is a good option to consider overall.
What's the Interior like?
An excellent design and a sophisticated appearance characterise the Maruti Suzuki Ritz Car. Because it is both roomy and well-lit, the interior is excellent for extended periods of driving. Both the seats and the air conditioning provide a satisfactory level of comfort. The use of a dual-tone colour scheme complements the aggressive appearance of the façade. The dashboard features an unremarkable appearance, and the quality of the components is on par with Maruti India's less expensive models. The cabin provides several storage areas, and the vehicle's feature list is comparable to its competitors in the market. Because there is a considerable amount of storage capacity in the vehicle, it is an excellent choice for transporting groceries and other bulky stuff. Furthermore, the Ritz Car is an excellent option for drivers searching for a dependable vehicle because of its fast steering and responsive engine.
Tech and Infotainment
The Ritz Car's interior comes with minimal infotainment features. However, some of the higher-priced models are customisable, and you can opt for a CD player, USB port and a touchscreen android system.
Safety Equipment
The Maruti Suzuki Ritz Car comes with safety features such as airbags and seat belts as standard equipment. Certain models come standard with dual airbags, front ELR seat belts, 3-point ELR seat belts in the rear seat, an immobiliser, fog lamps in both the front and rear, ABS with EBD on certain models, power door locks, manual door locks, and front seat belts with shoulder adjusters.
Which variant to buy?
The Ritz is offered in both a manual and an automatic transmission, and it may run on petrol or diesel. The hatchback returns relatively remarkable fuel efficiency, comparable to that of other Maruti automobiles, particularly the diesel manual models of the car. Therefore, the Maruti Suzuki Ritz Car is an excellent option to consider if you want a vehicle that is easy to get used to driving and comes equipped with various features.
Which Cars Compete in this Segment?
The Maruti Suzuki Ritz Car is a midsize sedan that competes in the luxury car class despite being manufactured by Maruti Suzuki. Competitors in the B segment entry-level hatchback market include the Hyundai i10, the Chevrolet Beat, the Ford Figo, and a few more.
Several additional convenience features have been added to the exterior and inside of the Ritz, including a height adjuster for the driver's seat, a rear seat that can be split 60:40, keyless entry, radio controls positioned on the steering wheel, and a new information display.
Verdict (Value for Money?)
Maruti Suzuki, an automobile manufacturer, based in India, is responsible for producing the opulent Ritz Car model. The vehicle was unveiled in 2018, and it will go on sale the following year in 2019. When considering cost-effectiveness in the current market, a select few automobiles immediately come to mind. One of these automobiles is the Maruti Suzuki Ritz Car.
When it comes to purchasing a new automobile, the vast majority of people would probably agree that it is essential to locate one that provides a satisfactory return on the investment. This is especially important to keep in mind if your financial situation is precarious.
The Maruti Suzuki Ritz Car meets all of the requirements with flying colours. Not only does it provide an excellent return on investment, but it also delivers outstanding overall performance and quality. This ensures that you can continue taking pleasure in driving your vehicle for many years to come. In addition, there are typically plenty of stocks accessible for purchase on the market for this model because it is so well-liked. Therefore, regardless of whether you are looking for a new or used vehicle, the Maruti Suzuki Ritz Car should be at the top of your list of options.
Arguably, the Maruti Suzuki Ritz is one of the best hatchback cars since it possesses an ideal blend of a comfortable ride, excellent performance, and excellent fuel economy. It delivers exciting performance while maintaining unmatched fuel efficiency across the globe. In terms of its general appearance, it stands out very clearly from most other hatchbacks on the market.
It is a good car, under Rs. 6 lakhs. The Maruti Suzuki Ritz comes with automatic transmission and premium dual-tone interiors that make you experience the joy of comfort whenever you sit inside it. Its unique tall boy design gives the best-in-class headroom along with wide overall visibility and legroom to pamper you in every way. To give ultimate driving pleasure, the Maruti Suzuki Ritz has an automatic transmission that fills you with joy. It provides exhilarating performance with world-class fuel efficiency. So go ahead, and experience the joy of driving a car with one of the best engines ever built.
Popular Maruti Suzuki Cars
Upcoming Maruti Suzuki Cars
Find expected price range and launch dates of all upcoming Maruti Suzuki cars in India.
Search Maruti Suzuki Dealers & Showrooms