Discontinued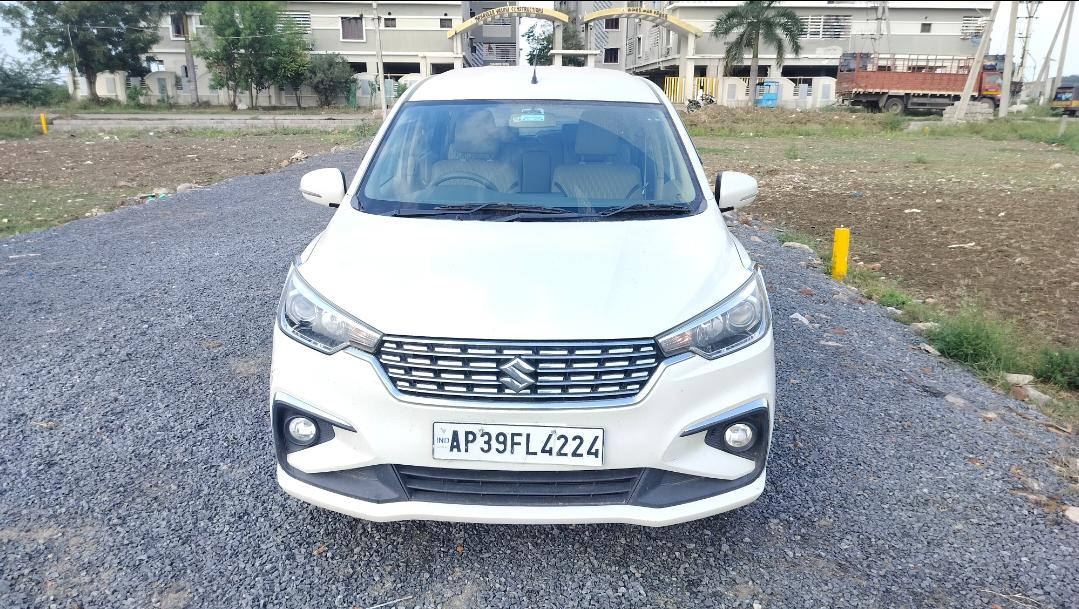 2020 Maruti Suzuki Ertiga
₹ 8.50 L
₹ 19,037/month 
Pioneeer Autoworld Nehru Nagar, Guntur
2021 Maruti Suzuki Vitara Brezza
₹ 6.50 L
₹ 14,558/month 
Pioneeer Autoworld Nehru Nagar, Guntur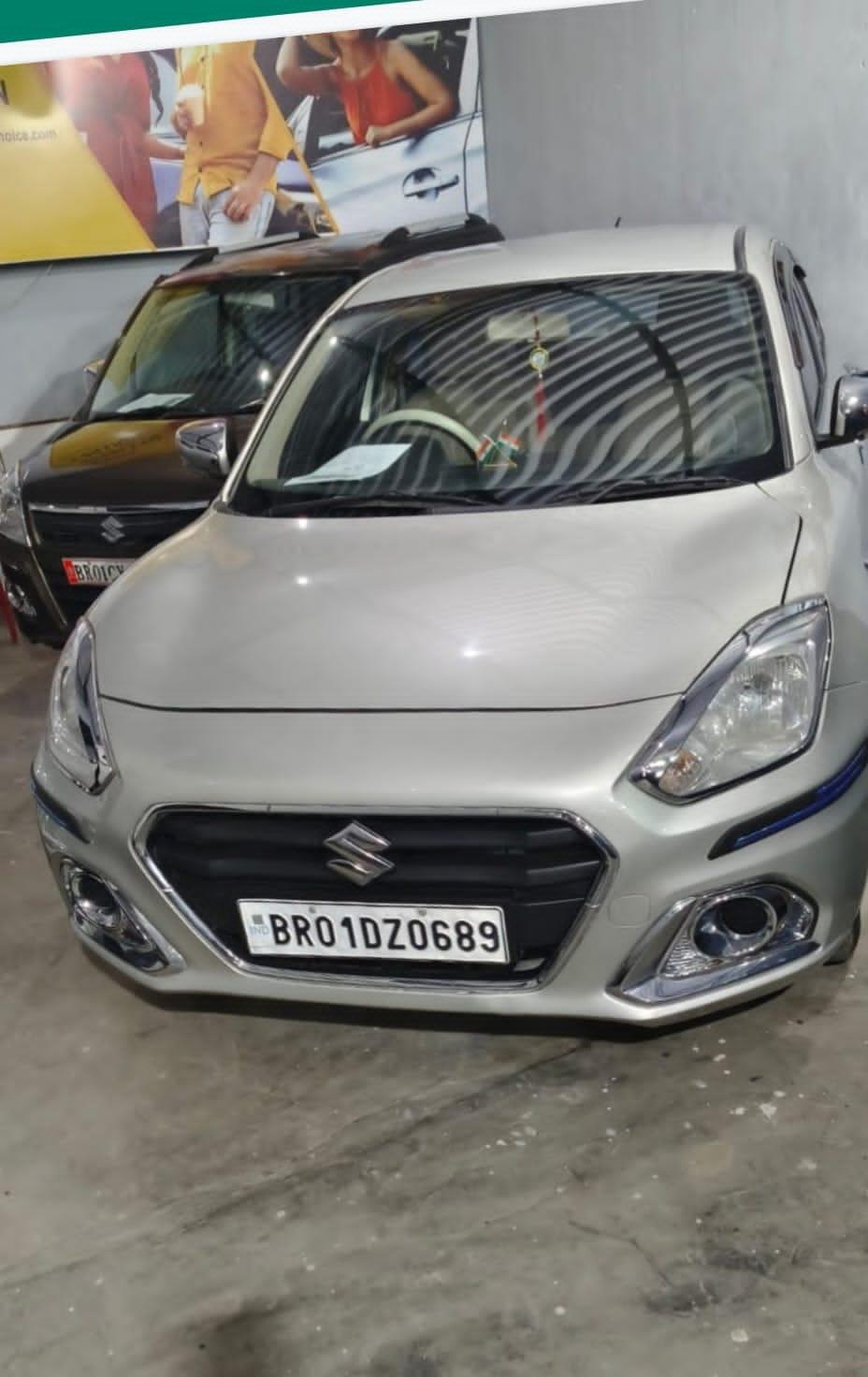 ₹ 5.25 L
₹ 11,099/month 
SURYA MOTORS Dighaghat, Patna
2018 Maruti Suzuki Baleno
₹ 4.80 L
₹ 10,750/month 
NR Autos Bidhan Nagar CK Market, Kolkata
₹ 4.50 L
₹ 10,078/month 
NR Autos Bidhan Nagar CK Market, Kolkata
2019 Maruti Suzuki Alto K10
₹ 3.65 L
₹ 8,175/month 
Car&Bike Superstore Ernakulam Aluva, Ernakulam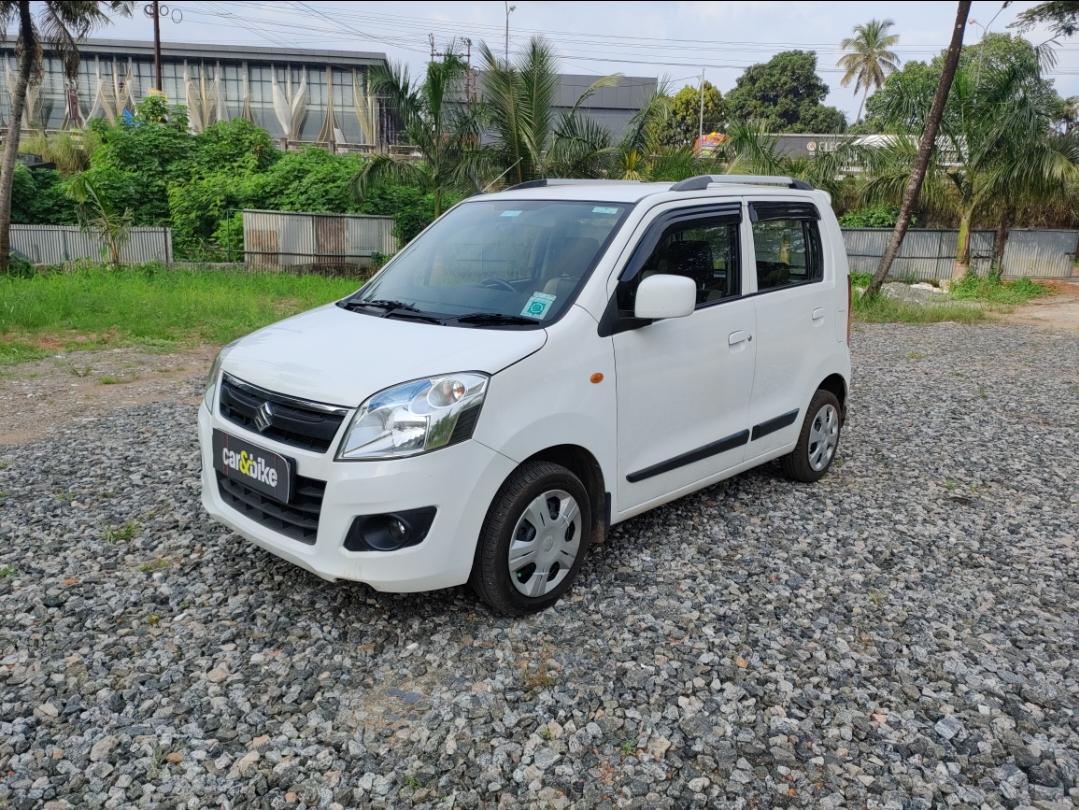 2017 Maruti Suzuki Wagon R
₹ 4.40 L
₹ 9,854/month 
Car&Bike Superstore Ernakulam Aluva, Ernakulam
2019 Maruti Suzuki Baleno
₹ 5.75 L
₹ 12,878/month 
Car&Bike Select-The Car Shop Ghaziabad
Raj Vehicles II Mohali Mohali
36,925 km
Petrol+LPG
Manual
Shubham Enterprises Mirganj, Gopalganj
Maruti Suzuki Zen Prices
Maruti Suzuki Zen Ex-Showroom price ranges from ₹ 3 to 3.92 Lakh. Maruti Suzuki offers Zen in 5 variants. The top variant of Zen is VXI and the base variant is VX.
Maruti Suzuki Zen Price By Fuel
| Fuel Name | Price Range |
| --- | --- |
| Petrol | ₹ 3 - 3.92 Lakh |
| Diesel | ₹ 3.15 Lakh |
Quick Compare With Maruti Suzuki Zen Competitors
| | | | |
| --- | --- | --- | --- |
| Maruti Suzuki Zen | Hyundai Grand i10 Nios | Mahindra KUV100 | MG Comet EV |
| Ex-Showroom Price | | | |
| N/A | ₹ 5.69 - 8.47 L | ₹ 6.2 - 7.86 L | ₹ 8.63 - 10.63 L |
| C&B Expert Rating | | | |
| N/A | | | |
| Engine | | | |
| 1197 CC | 1198 CC | N/A | |
| Transmission | | | |
| Manual | Manual | Automatic | |
| Mileage | | | |
| 20.2 - 20.7 KM/L | 17.45 KM/L | 230 Km/Full Charge | |
| Fuel Type | | | |
| Petrol, CNG | Petrol | Electric | |
| Seating Capacity | | | |
| 5 Seater | 6 Seater | 4 Seater | |
| Fuel Tank Capacity | | | |
| 37.0 L | 35.0 L | 0.0 L | |
| No of Variants | | | |
| 5 | 12 | 4 | 3 |
| Zen vs Grand i10 Nios | Zen vs KUV100 | Zen vs Comet EV | |
Maruti Suzuki Zen Alternatives
Ex-Showroom Price
₹ 5.69 - 8.47 L
Ex-Showroom Price
₹ 8.63 - 10.63 L
Maruti Suzuki Zen has 1 videos of detailed review, pros & cons, comparison & variant explained, test drive experience, features, specs, interior & exterior details and more.
Maruti Suzuki Zen Expert Review
Maruti Suzuki Zen
The all-new Zen is a gorgeous automobile, but it also has certain key features that distinguish it from other vehicles now available on the market. The Maruti Suzuki Zen has been a popular car in India thanks to its combination of affordability, practicality and low running costs. It has also proven to be reliable and durable, making it a good choice for Indian buyers looking for a small hatchback car.
How is the Design?
The Maruti Suzuki Zen is a great piece of design work that is both contemporary and streamlined. It was conceived to give motorists a driving experience that is both pleasurable and relaxing. The car's design has received much appreciation for its one-of-a-kind appearance.
The Maruti Suzuki Zen has been lauded for its numerous positive qualities, including a sophisticated appearance, comfortable seating, powerful performance, and dependable mechanisms. On the road, it will undoubtedly make a statement, and the ride for its occupants will be pleasurable.
How does it perform?
The Zen has an impressively high efficiency when it comes to the use of fuel. Because a 933 cc petrol engine propels it, it can travel at a relatively high speed without spending a great deal of fuel. This makes it ideal for highway driving. In addition, the vehicle is provided with a variety of safety systems as standard, including stability control and antilock brakes, which combine to make it one of the safest automobiles available for purchase today.
How's the Mileage?
Fuel economy ranges from 17.3 to 20.8 kmpl when driving the Zen. The mileage for the Manual Diesel model is estimated to be 20.8 kmpl. The mileage for the Manual Petrol model comes in at 17.3 kmpl. Even the Automatic Petrol model achieves an impressive mileage of 17.3 kmpl.
How's the Driving Experience?
The Suzuki Zen is an excellent choice for those seeking a ride that is both pleasant and reasonably priced. The ride quality is comfortable, and the automobile is easy to manoeuvre. It is also simple to enter and exit, making it an ideal choice for driving in urban areas. However, the overall experience of driving could be improved. Both the brakes and the transmission have moments in which they feel like they lack power. Despite this, the Zen is a wonderful option for those searching for a car that is friendly to their wallets and provides long service with no hassles.
What's the Interior like?
The Zen interior design is both attractive and up-to-date. The dashboard is streamlined and features a sizable display in the centre of the panel. There is sufficient space for both the driver and the passengers. The dashboard is user-friendly, and the seats offer a high level of comfort. The vehicle is outfitted with a selection of features as standard equipment, including a high-quality music system and AC. There is also a large amount of storage space available, which can be accessed through the door panel pocket and the little storage compartment located in the centre console.
Tech and Infotainment
The Maruti Suzuki Zen is a forward-thinking automobile with a great deal of cutting-edge technology and infotainment features. The vehicle's interior has been designed to offer passengers a soothing and unwinding ride while delivering a thrilling experience behind the wheel. It is equipped with many cutting-edge safety technologies, including autonomous emergency braking, lane departure warning, and pedestrian detection, amongst others. In addition, it has a high-quality touchscreen display, making it simple to operate the vehicle's many features. The Maruti Suzuki Zen is an excellent alternative for anyone purchasing a family-friendly vehicle in today's market.
Safety Equipment
The Maruti Suzuki Zen has as standard safety equipment for the driver and passengers front and rear airbags, seatbelts, and traction control.
The Zen is equipped with cutting-edge technology to avoid frontal collisions (FCAT). This system can monitor the surroundings around the vehicle and utilise sensors to detect items that are close to it. This system is beneficial in reducing accidents and is now standard on several different models of Zens.
Which variant to buy?
The Maruti Suzuki Zen (2003–2006), a hatchback produced by Maruti Suzuki, was introduced to the Indian market in January of that year. The price of a Maruti Suzuki Zen (model years 2003-2006) in India begins at 3.32 lakh rupees. The Zen (2003-2006) is offered in a selection of five different colours: Superior White, Bright Red, Silky Silver Metallic, Beam Blue Metallic, and Pearl Silver Metallic. The seating capacity of Zen (2003-2006) is five people. Zen's (2003-2006) mileage is 12.6 km/l. The petrol variants come equipped with a 993cc engine that can produce a max power of 60 at 6000 rpm. The Maruti Suzuki Zen is an excellent choice for drivers who want a reliable and economical vehicle with gas. The hatchback model is available in three different configurations: a petrol engine with a capacity of 1.5 litres turbocharged, a VVTi engine with a total of 2.0 litres and an automatic transmission, and an all-wheel drive configuration. The price range for the Maruti Suzuki Zen begins at 3.32 Lakh and goes up to 3.83 Lakh. Zen is available in 8 variations. Three of these eight different options are manual.
Which Cars Compete in this Segment?
In the Indian automobile market, the Maruti Suzuki Zen competes in the segment of small cars. Zen is competing against Datsun Redi-GO, Maruti Suzuki Alto K10, Renault Kwid, Maruti Suzuki S-Presso, Tata Tiago NRG, Datsun GO, Maruti Suzuki Wagon R, Hyundai Santro and Maruti Suzuki Alto 800. This vehicle was conceived to serve as a more wallet-friendly substitute for higher-end versions offered by well-known manufacturers such as Audi, BMW, and Mercedes Benz. There are three different iterations of the Zen Car offered to consumers: the Zen+, the Zen Base, and the Zen Sport.
When the new Maruti Suzuki Zen was first introduced in 2017, the Maruti Suzuki Zen was met with widespread acclaim for the numerous accolades that were bestowed upon it, including those for its performance, fuel economy, value for the money, and elegant design. Since then, it has established itself as one of the most popular little vehicles available for purchase on the Indian market. In fact, many individuals have chosen it over higher-end models offered by major manufacturers such as Audi, BMW, and Mercedes Benz.
Verdict (Value for Money?)
The Maruti Suzuki Zen is an exceptionally well-made vehicle. The construction and the quality of the materials used are both very high, and riding in it is a very pleasant experience. The performance is also rather strong, boasting the vehicle's decent acceleration and top speed. If you are in the market for a new vehicle, you should take a serious look at this vehicle since, all things considered, it is an outstanding vehicle.
Zen's features and specifications are extremely nice and superior. Zen is the ideal vehicle for travelling short distances and through cities. Despite this, it is incredibly comfortable and fashionable and has very good fuel efficiency, which keeps the car on the buyer's list.
Popular Maruti Suzuki Cars
Upcoming Maruti Suzuki Cars
Find expected price range and launch dates of all upcoming Maruti Suzuki cars in India.
Search Maruti Suzuki Dealers & Showrooms