Discontinued
Used Hyundai i10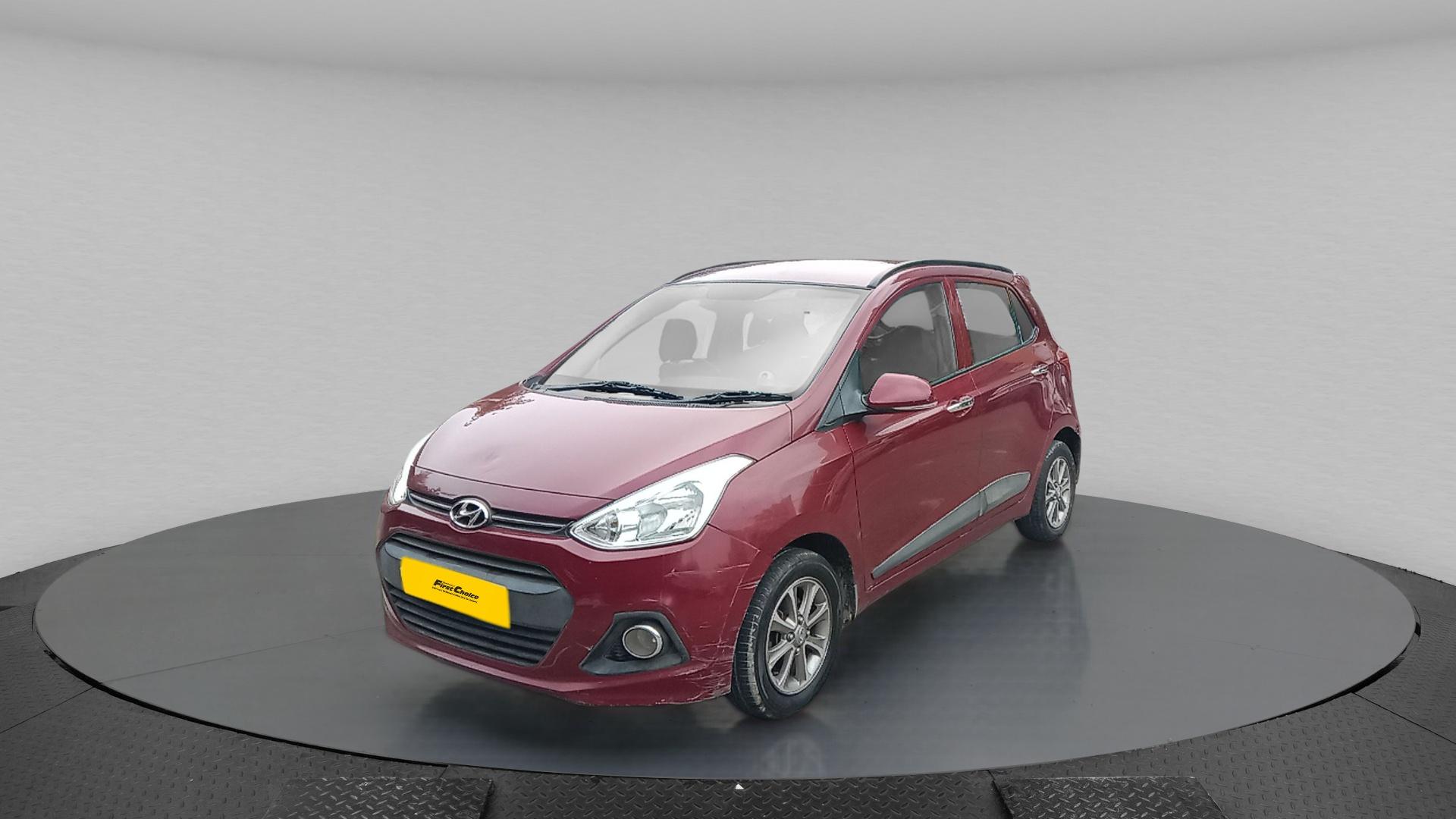 Cherish Carmint Shakurbasti Rs, New Delhi
Pipada Automotive Shrirampur
Pipada Automotive Shrirampur
Harsh Motors And Car Bazar Barionwala, Jaspur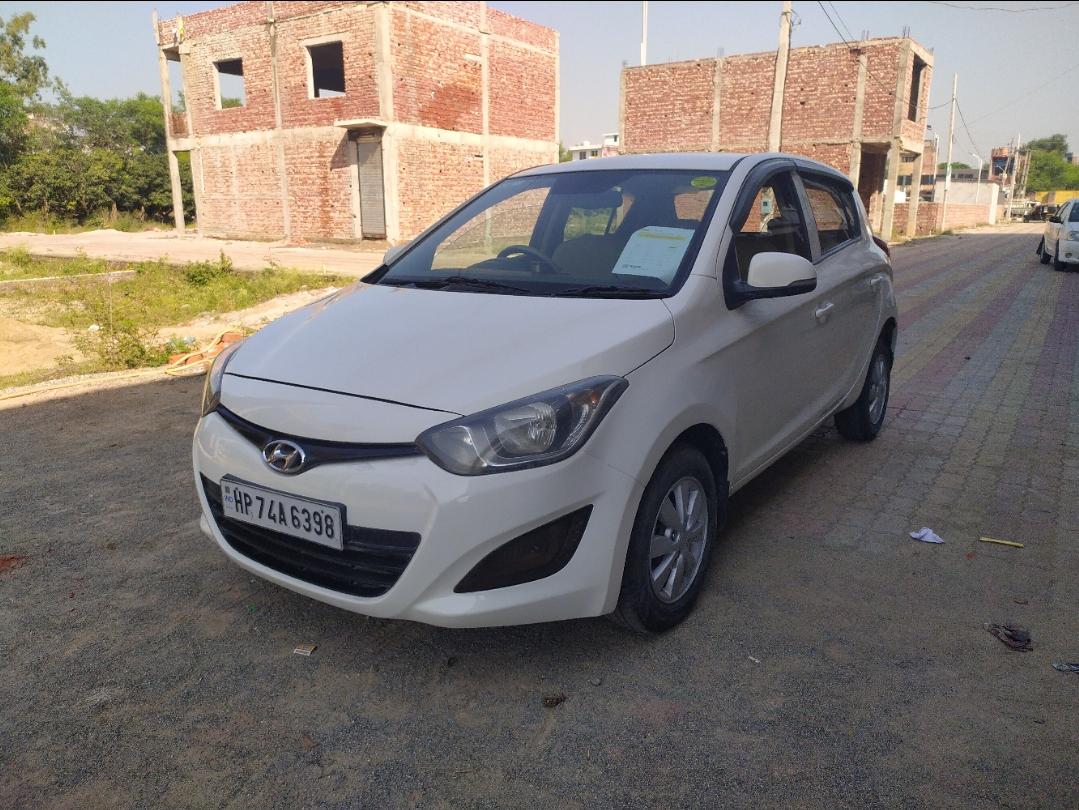 Naveen Enterprises Barhani, Udham Singh Nagar
A2zwheels Vaidehinagar, Hyderabad
Pipada Automotive Shrirampur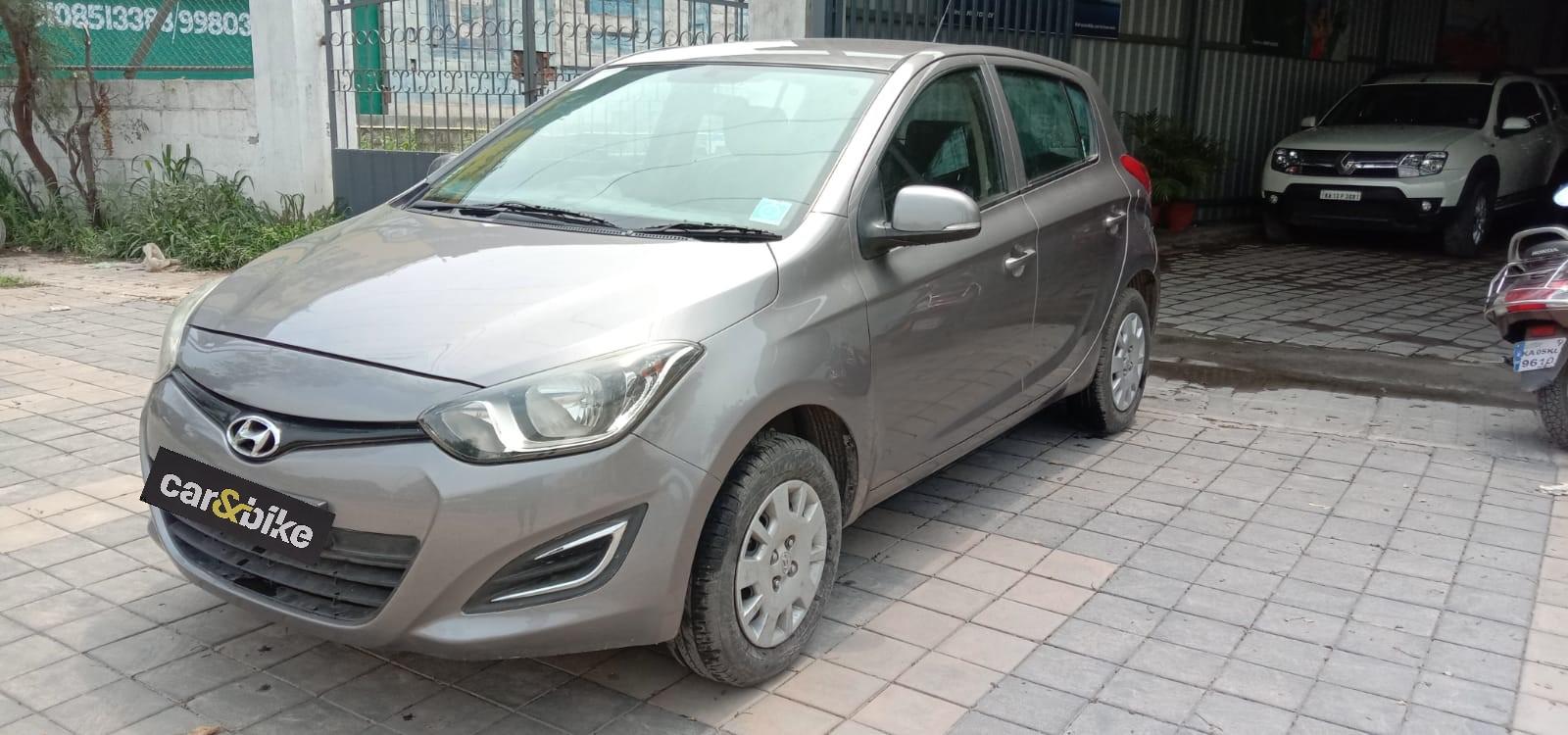 Cardiction Hebbal Kempapura, Bangalore
Car&Bike Select - Luxmi Cars Gurgaon Spaze Business Park, Gurgaon
Hyundai i10 has 1 videos of detailed review, pros & cons, comparison & variant explained, test drive experience, features, specs, interior & exterior details and more.
Hyundai i10 is available in 4 different colors namely Pure White, Star Dust, Sleek Silver & Wine Red.
Hyundai i10 Pure White
Available for all Variants.
Hyundai i10 Star Dust
Available for all Variants.
Hyundai i10 Sleek Silver
Available for all Variants.
Hyundai i10 Wine Red
Available for all Variants.
Browse through a collection of 4 high-quality images showcasing both the exterior and interior of the Hyundai i10
Quick Compare With Hyundai i10 Competitors
| | | | | | |
| --- | --- | --- | --- | --- | --- |
| Hyundai i10 | | | | | |
| Ex-Showroom Price | | | | | |
| N/A | ₹ 3.8 - 4.96 L | ₹ 3.99 - 5.95 L | ₹ 4.03 - 6.51 L | ₹ 3.54 - 5.13 L | ₹ 4.7 - 6.33 L |
| C&B Expert Rating | | | | | |
| | | | | | |
| Engine | | | | | |
| 1086 cc | 799 CC | 998 CC | 1198 CC | 796 CC | 999 CC |
| Transmission | | | | | |
| Manual, Automatic | Manual | Manual | Manual | Manual | Manual |
| Mileage | | | | | |
| 14 - 19.8 KM/L | 20.71 - 22 KM/L | 27 KM/L | 19.02 - 19.59 KM/L | 24.7 - 31.39 KM/L | 22 - 23 KM/L |
| Fuel Type | | | | | |
| Petrol, Petrol+LPG | Petrol | Petrol, CNG | Petrol | Petrol, CNG | Petrol |
| Seating Capacity | | | | | |
| 5 Seater | 5 Seater | 5 Seater | 5 Seater | 5 Seater | 5 Seater |
| Fuel Tank Capacity | | | | | |
| 35.0 L | 28.0 L | 24.4 L | 35.0 L | 35.0 L | 28.0 L |
| No of Variants | | | | | |
| 23 | 6 | 7 | 7 | 5 | 7 |
| Detailed Comparision | i10 vs Redi GO | i10 vs Alto K10 | i10 vs Go | i10 vs Alto 800 | i10 vs Kwid |
Hyundai i10 Expert Review
The fierce competition that exists within the automotive sector is not a well-kept secret. Car owners who have had their vehicles for a significant amount of time may find it challenging to keep up with the regular release of new makes, models, and innovations. The Hyundai i10 is a vehicle that could be a good choice for individuals who are just starting out in the world of automobiles. This reasonably priced automobile has garnered a lot of praise for its excellent fuel economy, superior construction, and all-around enjoyable driving experience. Check out the Hyundai i10 if you want a reliable vehicle that won't break the bank and won't let you down if you're in the market for a new car. The tactic of adding NIOS, which can be translated from Latin as "more," to the Grandi10 name has proven to be successful for Hyundai. The name of the vehicle gives away the fact that it does offer something extra in comparison to the vehicles it competes with. Whether it be amenities, roominess, comfort, or a posh interior design. It's a very thrilling little hatchback that costs less than 9 lakh rupees (on-road)!
How is the Design?
Exterior styling is contemporary; in front the hatchback gets hexagonal grille with a brief chrome garnish on upper grille and honey-comb mesh on the lower side. The pulled back petal shaped head lamps flank the radiator grille and lower side of bumper houses large fog lamps. The Hyundai i10 is a compact automobile that has been developed to have excellent gas mileage. It is easier to maintain control of the vehicle thanks to the low centre of gravity that it possesses. Additionally, the car has a low profile, which contributes to its excellent aerodynamics. The cabin of the Hyundai i10 has been engineered to provide a high level of comfort, with ample headroom, legroom, and ventilation.
The Hyundai i10 comes equipped with a gasoline-powered engine that has a displacement of 1.0 litres and generates 79 horsepower. This results in the car having good performance as well as an efficient use of gasoline. The EPA estimates that the fuel economy of the Hyundai i10 can reach up to 21.26 kilometers per liter on the interstate and 23.80 kilometers per liter in the city.
How does it perform?
The Hyundai i10 is an excellent option for people in the market for a compact vehicle that is suitable for driving in and around the city. The efficiency of the engine is fantastic, and the ride is silky smooth and quite comfortable. Because it provides such a high level of value for the money, the i10 is an ideal option for drivers who are shopping with a limited budget.
There does not appear to be any noticeable difference in the ride quality of the standard Nios and this Turbo model. This is a positive thing because it also avoids crashing into potholes and is able to clear the bumps that are the largest. Its suspension continues to absorb road irregularities adequately at all speeds, with the exception of sharp pothole edges and road joints, where it produces a small thud. The steering is also very light, so you won't have to exert much effort even when you're parking. It becomes noticeably heavier in response to an increase in speed and effortlessly guides the vehicle in the desired direction once it is steered. The 175/60 R15 section tires, on the other hand, do not have the best grip and cause wheel spin whenever a hard launch is performed. When driven aggressively around turns, there is even a propensity for the vehicle to understeer. In spite of this, the brakes have a solid bite and seem reasonably progressive when you apply pressure to the pedal. They inspire confidence.
1. What is the Torque?
Its maximum torque of 114Nm at 4000rpm.
2. What is the Power?
The max power of Hyundai i10 is 79bhp at 6000rpm.
3. What is the Top Speed?
Hyundai i10 reaches at a top speed of 160Kmph.
How's the Mileage?
The Hyundai i10 is a vehicle that is both effective and economical. It gets excellent scores for fuel economy and won't put a strain on your finances while getting you where you need to go. Even when driving around town, the i10 can get up to about 18.29 kilometers per liter on the interstate. Because of this, as well as the fact that it offers a pleasant ride and a generous amount of storage space, it is an excellent option for both lengthy trips and shorter commutes.
How's the Driving Experience?
The Hyundai i10 is a small automobile that offers a standard engine configuration with four cylinders. It features controls that are easy to use and seats that are very comfortable, both of which contribute to the vehicle's superb driving experience. The car boasts responsive steering and can take turns swiftly with minimal body roll thanks to its excellent handling. The ride quality is likewise satisfactory, which contributes to the pleasurable nature of driving the i10. The Hyundai i10 is offered in three different trim levels: S, SE, and GT. Each level includes a unique combination of standard equipment and available luxuries. The base engine in the S trim level is a 1.0L turbocharged unit that generates 107 horsepower and 132 lb-ft of torque. The SE trim level comes standard with improved features including as leather upholstery, satellite navigation, LED lighting, and alloy wheels. The GT model comes standard with all of the features found on the SE, in addition to added amenities such as keyless entry/ignition/start, fog lights, heated rear seats, and a 6-speed manual transmission. Air conditioning, power windows, power locks, and power mirrors, as well as cruise control, are standard on every model.
What's the Interior like?
The Interior design of this car is very basic, something one would expect of an entry level B segment hatchback. There are three main versions of the compact automobile known as the Hyundai i10: the SE, the SE Sport, and the Limited. Each model comes standard with cloth seats, air conditioning, and keyless entry as standard equipment.
A 1.0-liter engine that generates 82 horsepower and 67 lb-ft of torque is standard on all models. This engine is standard equipment. The Hyundai i10 has a top speed of 103 mph and can go from 0 to 60 miles per hour in 9.1 seconds. The i10 has a city fuel economy of 15.30 kilometers per liter and a highway fuel economy of 19.13 kilometers per liter.
The inside of the i10 is intended largely for comfort and convenience. A screen measuring 5 inches is integrated into the centre stack, and it is capable of displaying a variety of informational screens, including navigation maps and vehicle settings. In addition, there are two USB ports in the centre console for charging electronic devices while you are behind the wheel.
The ability of the Hyundai i10 to comfortably accommodate five persons is one of the characteristics that sets it apart from other vehicles in its class. It is possible to remove the rear bench seats entirely in order to make room for a large item or for two passengers who want to ride in the backseat without having to sit on each other's laps. The rear bench seats can be folded down in order to create additional space for cargo, or they can be removed in order to create additional space for cargo. Inside the cabin, i10 packs in features like blue interior illumination, centre console tray, front door map pocket, rear parcel tray etc.
Tech and Infotainment
The Hyundai i10 is an economical and environmentally friendly subcompact automobile that places a premium on both technological innovation and passenger comfort. The vehicle comes standard with an Apple CarPlay interface, an Android Auto interface, and a monitor of 12 inches in size for the purpose of providing entertainment. The Hyundai i10 comes standard with a number of unique features, including Bluetooth connectivity that lets you use your mobile device to adjust the audio and climate settings in the vehicle. In addition, the i10 provides a wide variety of options for connecting to the internet, such as Wi-Fi, Bluetooth®, and 3G/4G LTE networks. This enables you to maintain your connection while you are on the move.
Safety Equipment
When you're behind the wheel of your Hyundai i10, you and your passengers will be protected by a number of different safety features. These characteristics are as follows:
Frontal airbags
Side airbags
Curtain airbags
Hill start help camera in the rear-view mirror
Which variant to buy?
There are a number varieties of the Hyundai i10 automobile to pick from, based on your demands and budget. The 1.0-liter petrol engine with 64 horsepower is the most affordable choice, while the 1.2- or 1.4-liter petrol engines with up to 96 horsepower are available in the more expensive models. There is also a fully electric variant available that has 58 horsepower and 128 pound-feet of torque, in addition to a diesel model that has 75 horsepower and 134 pound-feet of torque as an option.
Every model comes equipped with the following safety features as standard equipment: seven airbags, anti-lock brakes (ABS), traction control, heated seats, a CD player, and rear parking sensors. In addition, you have the option of selecting either a manual or an automatic transmission with five different gears, and each model comes in a variety of colour combinations, including black, blue, green, red, silver, and white.
Which Cars Compete in this Segment?
The Hyundai i10, which is the company's most recent automobile model, is one of the competitors in this market subset. Hyundai i10 goes up against rivals like Maruti Suzuki Celerio and Tata Tiago. The i10 is available in five trim levels and comes in both manual and automatic transmissions. The base model has a starting price of ₹13.22 lakh and a manufacturer's suggested retail price of ₹14.04 lakh. The top-of-the-line Limited Edition model has a starting price of ₹20.24 lakh but has an MSRP of ₹21.07 lakh. Transmission options for all models include either a manual gearbox with 5 speeds or an automatic transmission that Hyundai refers to as "Dual Clutch Sport."
Blue Sparkling, Titanium Silver Metallic, and Mystic Black Pearl are the three colour options for the i10 that you can choose from. The 4WD dimensions are 148.3 inches in length, 73.7 inches in width, and 57.8 inches in height "H and has a weight of 2176 pounds when it is empty. Air conditioning with a pollen filter is one of the standard amenities, along with power windows, locks, and mirrors, a CD player with MP3 capability, keyless entry/start, cruise control with manual override, and audio controls attached to the steering wheel (including Bluetooth connectivity).
The fuel efficiency rating of the Hyundai i10 is another characteristic that sets it apart from other small cars now available on the market. According to the data from the EPA's window stickers for the year 2017, the following vehicles ranked as follows: Its City MPG rating is 26, its Highway MPG rating is 36, and its Combined MPG rating is 38, which places it squarely in competition with vehicles such as the Mitsubishi Mirage, which has City MPG ratings of 24, Highway MPG ratings of 32, and Combined MPG ratings of 24.
Verdict (Value for Money?)
The Hyundai i10 is a little car that doesn't offer a lot of features and isn't extremely fuel efficient. Despite this, it is a car that offers great value for the money and is pleasant to drive. In addition, Standard comfort features offered on i10 are i-Relax front seats, i-Relax gear console, air conditioner with heater, electric power steering, remote fuel lid opener and internally adjustable wing mirrors. Power windows in front & rear and driver side front power window with auto-down and illumination are available on mid-level variant onwards.
Although the Hyundai i10 is no longer available to purchase in the UK, it is still available in a number of other countries. The base price is £11,990, which is a reasonable amount considering the car's features. In addition, the interior of the i10 is quite roomy, with enough room for five people, and the 1.0-liter engine delivers respectable performance.
Overall, the service cost of i10 is very low which gives a pocket friendly comfort to the buyers and the service is also fantastic which makes this vehicle an eye catcher. In short, Hyundai i10 is a little automobile that has an excellent value for the money, since it provides satisfactory performance and room for five passengers.
Hyundai i10 Latest News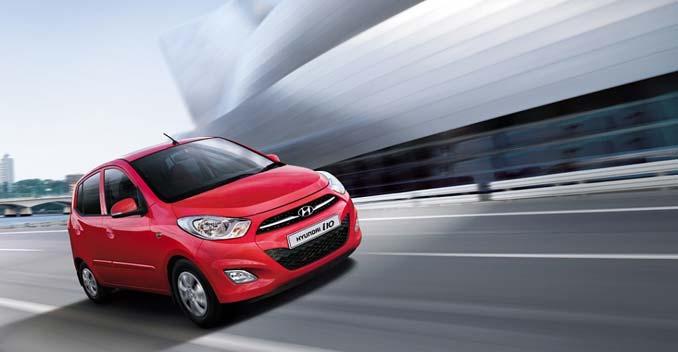 Hyundai i10 Downgraded in ASEAN NCAP Crash Test Rating
7 years ago
1 mins read
View All Hyundai i10 News
Upcoming Hyundai Cars
Find expected price range and launch dates of all upcoming Hyundai cars in India.
Search Hyundai Dealers & Showrooms