₹ 7.95 L
₹ 17,805/month 
Tec Autowheels Anjurphata, Thane
₹ 4.50 L
₹ 9,519/month 
Car&Bike Select-The Car Shop Ghaziabad
₹ 8.40 L
₹ 18,813/month 
Carzone Kannur Pallikunnu, Kannur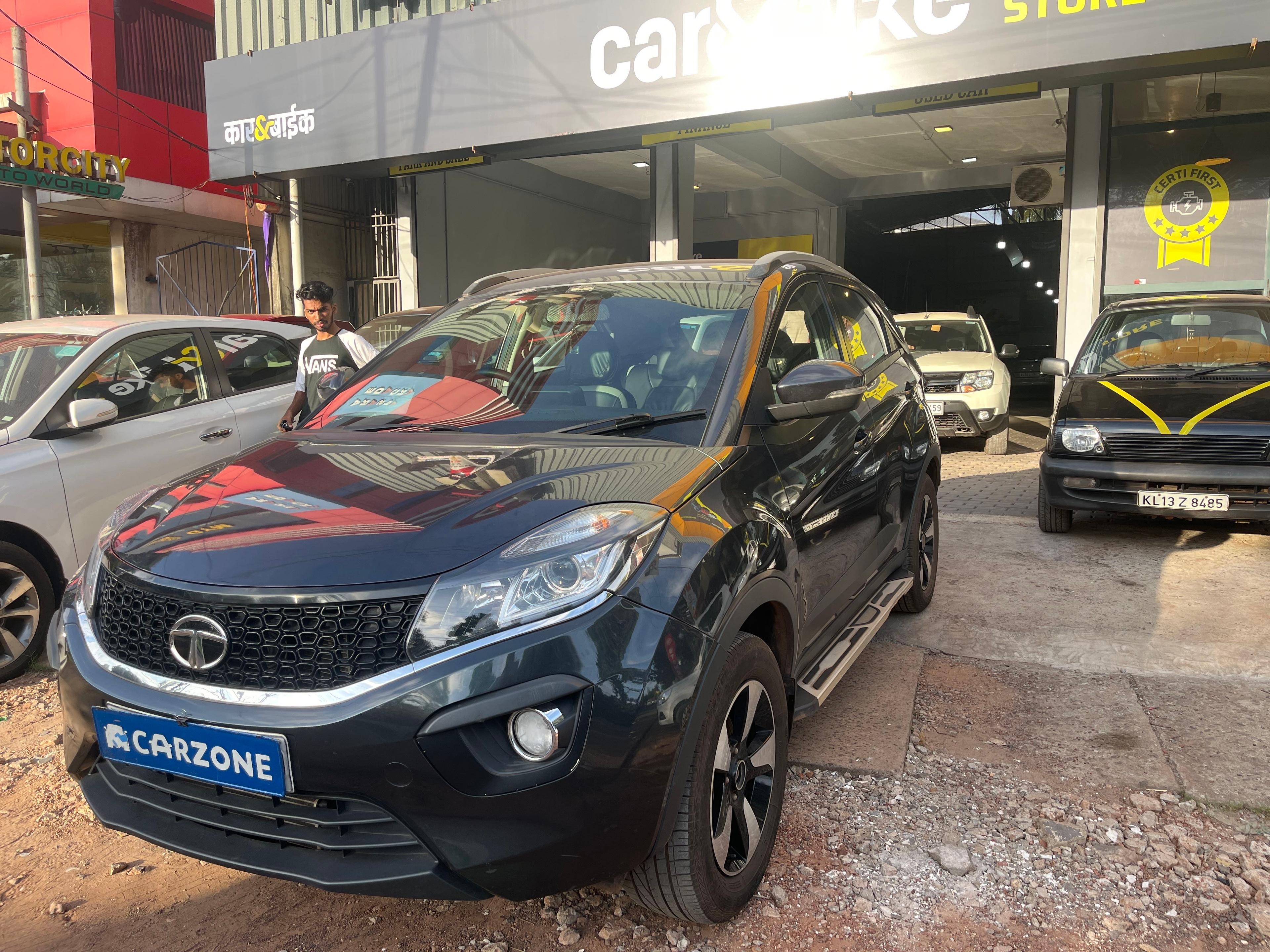 ₹ 8.50 L
₹ 19,037/month 
Carzone Kannur Pallikunnu, Kannur
₹ 4.65 L
₹ 9,830/month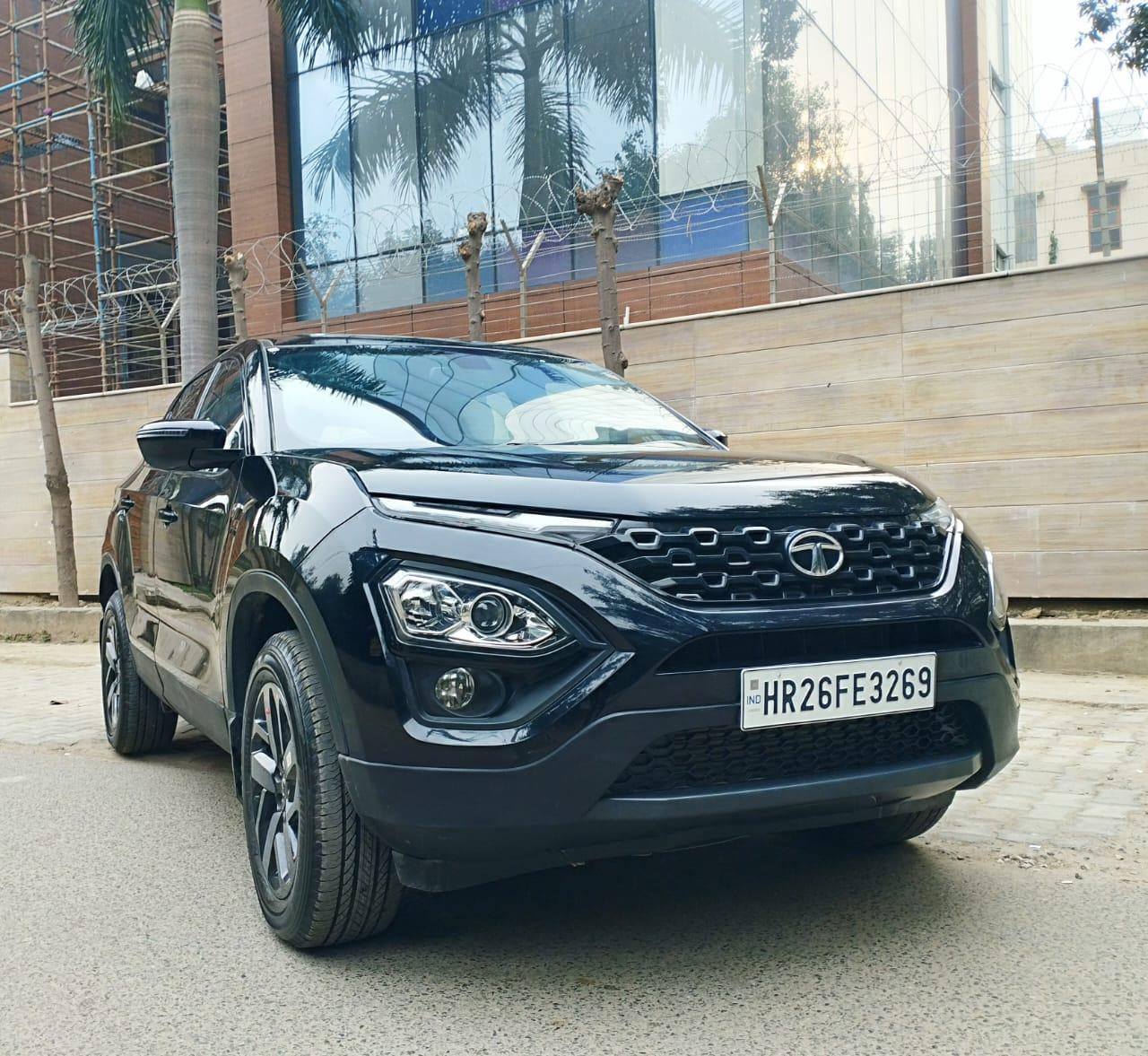 ₹ 21.50 L
₹ 48,153/month 
Guru Kripa Motors Prashant Vihar, New Delhi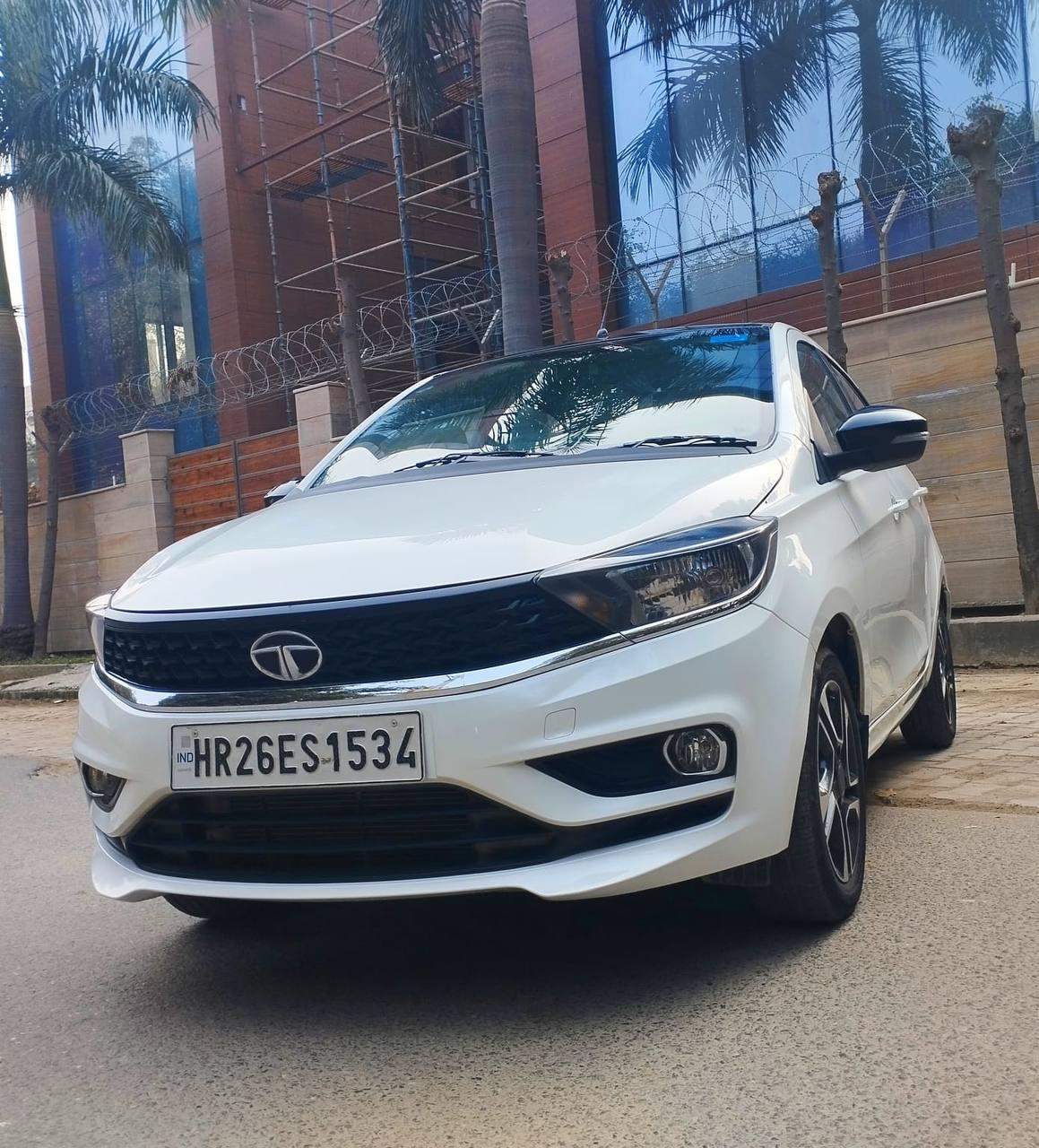 ₹ 5.90 L
₹ 12,480/month 
Guru Kripa Motors Prashant Vihar, New Delhi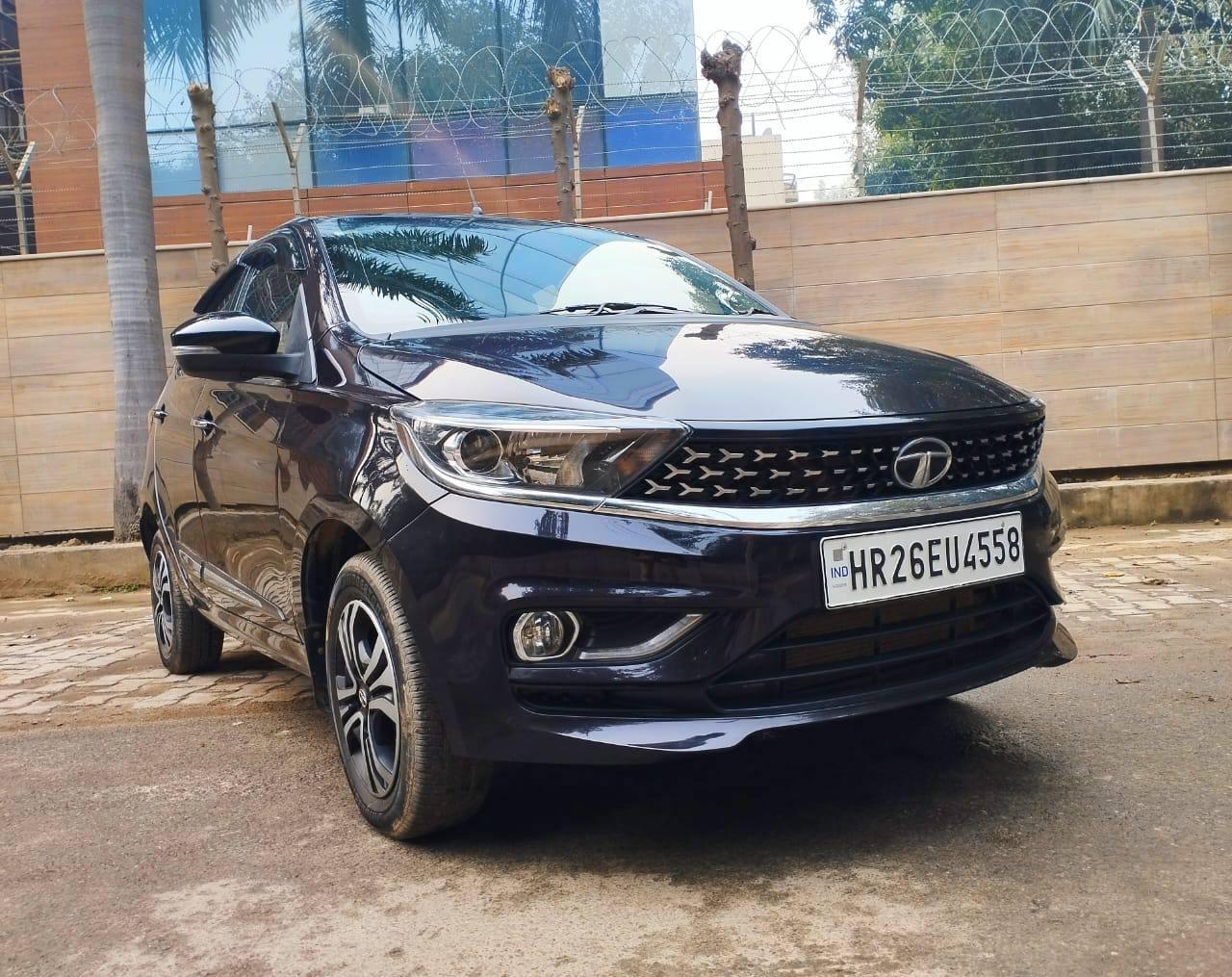 11,300 km
Petrol+CNG
Manual
₹ 7.40 L
₹ 15,653/month 
Guru Kripa Motors Prashant Vihar, New Delhi
₹ 8.51 L
₹ 19,050/month 
Car&Bike Select-SGA & SERVICES Gurgaon
₹ 4.65 L
₹ 9,830/month 
S S Automotive Bairia, Motihari
Tata Sumo is available in 4 different colors namely Artic Silver, Blazing Red, Twilight Grey & Porcelian White.
Tata Sumo Artic Silver
Available for all Variants.
Tata Sumo Blazing Red
Available for all Variants.
Tata Sumo Twilight Grey
Available for all Variants.
Tata Sumo Porcelian White
Available for all Variants.
Browse through a collection of 5 high-quality images showcasing both the exterior and interior of the Tata Sumo
Quick Compare With Tata Sumo Competitors
| | | | | | |
| --- | --- | --- | --- | --- | --- |
| Tata Sumo | | | | | |
| Ex-Showroom Price | | | | | |
| ₹ 6.6 - 8.97 L | ₹ 6.34 - 8.98 L | ₹ 8.35 - 12.93 L | ₹ 10.29 - 13.68 L | ₹ 14.1 - 16.47 L | ₹ 24.82 - 28.45 L |
| C&B Expert Rating | | | | | |
| | | | N/A | | N/A |
| Engine | | | | | |
| 2956 cc | 999 CC | 1462 CC | 1462 CC | 1492 CC | 1987 CC |
| Transmission | | | | | |
| Manual | Manual | Manual | Manual | Manual | Automatic |
| Mileage | | | | | |
| 14.3 - 16 KM/L | 18 - 20 KM/L | 19.01 - 26.2 KM/L | 0 - 20.51 KM/L | 17.6 KM/L | 23.24 KM/L |
| Fuel Type | | | | | |
| Diesel | Petrol | Petrol, CNG | Petrol, CNG | Diesel | Hybrid |
| Seating Capacity | | | | | |
| 7 Seater | 7 Seater | 7 Seater | 7 Seater | 8 Seater | 7 Seater |
| Fuel Tank Capacity | | | | | |
| 65.0 L | 40.0 L | 45.0 L | 45.0 L | 45.0 L | 52.0 L |
| No of Variants | | | | | |
| 8 | 8 | 9 | 6 | 6 | 3 |
| Detailed Comparision | Sumo vs Triber | Sumo vs Ertiga | Sumo vs Rumion | Sumo vs Marazzo | Sumo vs Invicto |
Tata Sumo Latest Reviews
Tata Motors Receives Orders For 1542 Sumo Golds from Police & Law Enforcement Agencies
9 years ago
1 mins read
Read All Sumo Reviews
Tata Sumo Expert Review
Tata Sumo
The Tata Sumo people-carrier is actually one of the most popular cars ever produced in and for the Indian market. It is still running across varied terrains and is one of the most economical and value-for-money propositions in the country. It has plenty of nostalgic value for buyers and comes with great interior space and legroom as well. The Sumo still pulls a few sizable punches, even though it has been discontinued some time back.
How is the Design?
The Tata Sumo is a one-of-a-kind automobile design that deviates from the conventional formula for the production of automobiles. The Sumo consists of the body, the chassis, and the engine as its three individual components. The chassis is created with robust steel tubing, while the body is constructed out of lightweight materials such as aluminium and carbon fibre. This enables a significantly lower weight than conventional automobiles.The design language that was employed for the exteriors of the Tata Sumo Gold goes well beyond simply satisfying the essential requirements. In contrast to the curvy and seductive lines utilized in the design of modern sports vehicles, the lines employed in the front fascia of this car are stiffer. Sumo Gold maintains a classic appearance by adhering to time-honoured principles, but the product has never deviated from its original formulation. In order to achieve a satisfactory level of aerodynamic performance, the front bumper of the vehicle has been designed to be particularly broad while also sloping downwards toward the ground. The grille that is utilized at the front of the vehicle is pretty dominant, and it is held up on either side by rectangular headlights that have the company's moniker fitted in the midst of them. Wide air ducts can be found positioned directly below the grille and their primary function is to ensure that the engine receives adequate ventilation at all times. In comparison to models in the same segment as this one, the roofline is significantly more expansive. The car comes equipped with a taillamp cluster that was taken from an earlier edition of the same vehicle at the vehicle's rear end. The automobile has a unique look because to the addition of a spare wheel that is mounted in the middle of the trunk gate. In general, the car design of the Tata Sumo is cutting-edge and one of a kind; as a result, it has unequivocally attracted the attention of auto aficionados all over the world.
How does it perform?
The Tata Sumo is a car that is efficient in its use of gasoline and has ample seating space. The Tata Sumo Gold features a power-packed 3.0-liter CR4 engine with a displacement of 2956 cc. This engine is geared toward performance, and it is capable of producing a maximum power output of 83.1 BHP and a maximum torque output of 250 Nm. The Sumo Gold is capable of reaching a high speed of 125 kmph with these output statistics, which is fairly respectable when taking into consideration its conventional body. It comes with a 5-speed manual transmission system with FWD and has a hydraulic 240mm clutch type.
How's the Mileage?
Buyers of automobiles who are looking for an economical method of transportation have shown a lot of interest in the Tata Sumo. Because to its economical engine and aerodynamic body, it is consistently regarded as one of the most fuel-efficient automobiles in the country even today. The average mileage figures are around 14.65 kmpl.
How's the Driving Experience?
The Tata Sumo is an entry-level car and has been designed to offer a great driving experience. It has nearly no turbo lag and a pretty powerful mid-range, which means that you don't have to downshift as often as you would with other vehicles. The fact that this has occurred is positive. Because there is such a large space between each gear slot, the driver needs to rotate around in their seat in order to engage first gear. If you move about, change gears, and turn the engine on, you'll see that as you go beyond 2500 revolutions per minute (rpm), the engine loses a large amount of steam. In addition to this, it appears like you are expecting too much of it, since it feels and sounds like you are straining it. The situation becomes even more difficult when there is sizable cargo on board because passing another vehicle requires careful preparation. Once it reaches 100 kilometers per hour (km/h), the Sumo can cruise with a reasonable amount of ease, although it takes a lengthy 25.87 seconds for it to do so when at full throttle. Because it is shaped like a brick, if you keep going you will hit an aerodynamic wall at a speed of 121 kilometers per hour. The Sumo has a supple ride at low speeds thanks to its soft suspension, and it can handle even sharp bumps with ease. Even on the highway, it maintains a steady serenity; however, undulations in the road have a tendency to disturb it.
If you are searching for an SUV that will give you a good experience behind the wheel, the Tata Sumo is one of the possibilities that will give you the most value for your money. Its FWD drive system makes it versatile and able to manage tougher terrain, while its comfortable seating posture and substantial storage capacity ensure that you'll be able to transport your family around town with ease.
How's its Off-road Capability?
The Tata Sumo is a vehicle that is roomy inside and able to traverse rough terrain. It has a spacious cabin with seating for as many as seven people, and there is also plenty of capacity for luggage or additional passengers. You can also configure the Sumo to function as a home away from home, complete with amenities like a comfortable bed and an entertainment centre. A four-wheel drive system and huge tyres give the Sumo excellent off-road capabilities, and these features contribute to the vehicle's overall versatility. It is a durable and spacious vehicle that can travel in different terrains with ease. The car also comes with a high ground clearance, which allows you to drive over obstacles with ease. The rear axle may also be reinforced for off-roading purposes. The 4X4 system is another plus point of this SUV. In fact, it can do some basic off-roading nicely if you do not push it too much.
What's the Interior like?
The interior of the Tata Sumo car was designed with the utmost attention paid to both comfort and practicality. Black linen is used throughout the interiors of the Tata Sumo Gold. The use of this fabric lends an air of refined sophistication as well as an increased allure. This automobile has spacious seats that are both well set out and comfy; they are designed to accommodate a reasonable number of passengers. The car's seating configuration is impressive, and there is enough room for six to seven people to travel in comfort. The instrument cluster on the dashboard is sleek and modern, and it features a chrome ring around its perimeter. The Sumo may look and feel dated inside, but it does have plenty of space and you feel reasonably comfortable on long journeys, something that still contributes to the SUV's huge popularity in the Indian market.
Tech and Infotainment
The Tata Sumo Gold has basic features that may seem miles behind other modern SUVs today. These include air conditioning (with roof mounted vents), low fuel warning light, remote fuel lid opener, seat lumbar support, front cup holders, a digital clock, electronic trip-meter, digital odometer, adjustable headlights, a power outlet, music system, AM/FM, AUX, CD player, and analogue instrument cluster.
Safety Equipment
The Tata Sumo Gold also has some basic safety features. These include a rear defogger and rear wiper, along with rain sensing wipers, low fuel level warning, door ajar warning, seat belt warning, child safety lock, engine immobilizer, and central locking. Of course, the Sumo could have done with more safety features, which has always been a grouse with this vehicle over the years.
Which variant to buy?
The Tata Sumo offers a wide range when comes to its variants and also the Tata Sumo is available in 3 colours -Arctic White, Porcelain White and Platinum Silver. Find the details of its variants below:
Sumo Delux (2956 cc, Manual, Diesel, 14.07 kmpl) - Rs.5.81 Lakh
Sumo EX (+) (1948 cc, Manual, Diesel, 14.07 kmpl) - Rs.5.81 Lakh
Sumo Plus (2956 cc, Manual, Diesel, 14.07 kmpl) - Rs.5.81 Lakh
Sumo Gold FX BSIII (2956 cc, Manual, Diesel, 14.07 kmpl) - Rs.6.57 Lakh
Sumo Gold LX BSIII (2956 cc, Manual, Diesel, 14.07 kmpl) - Rs.6.84 Lakh
Sumo Gold CX BSIII (2956 cc, Manual, Diesel, 14.07 kmpl) - Rs.7.12 Lakh
Sumo Gold FX (2956 cc, Manual, Diesel, 15.3 kmpl) - Rs.7.55 Lakh
Sumo Gold CX PS (2956 cc, Manual, Diesel, 15.3 kmpl) - Rs.7.85 Lakh
Sumo Gold EX (2956 cc, Manual, Diesel, 15.3 kmpl) - Rs.8.38 Lakh
Sumo Gold GX (2956 cc, Manual, Diesel, 15.3 kmpl) - Rs.9.09 Lakh
Which Cars Compete in this Segment?
The Tata Sumo takes on rivals like the Mahindra Bolero, Maruti Suzuki Ertiga, Renault Lodgy, and others in its segment. In fact, the Sumo can be taken as a people carrier and takes on other MPVs as a result, at its price point.
Verdict (Value for Money?)
The Tata Sumo is an excellent choice that doesn't break the bank. The Sumo has a low starting price and provides decent mileage overall. Because it is also pleasant to ride in, it is an excellent option for use as a vehicle for daily commutes, ferrying more people, and other purposes. The Tata Sumo is a rugged vehicle with ample durability, and will last you long without any hassles. The Tata Sumo is both practical and dependable, something that clearly makes it a great option even today. Of course, it may not have the flair, safety, attractiveness, or features of modern-day SUVs. However, it still stands out as an attractive option at its price point.
Upcoming Tata Cars
Find expected price range and launch dates of all upcoming Tata cars in India.
Search Tata Dealers & Showrooms