Discontinued
Krishna Automotive Rourkela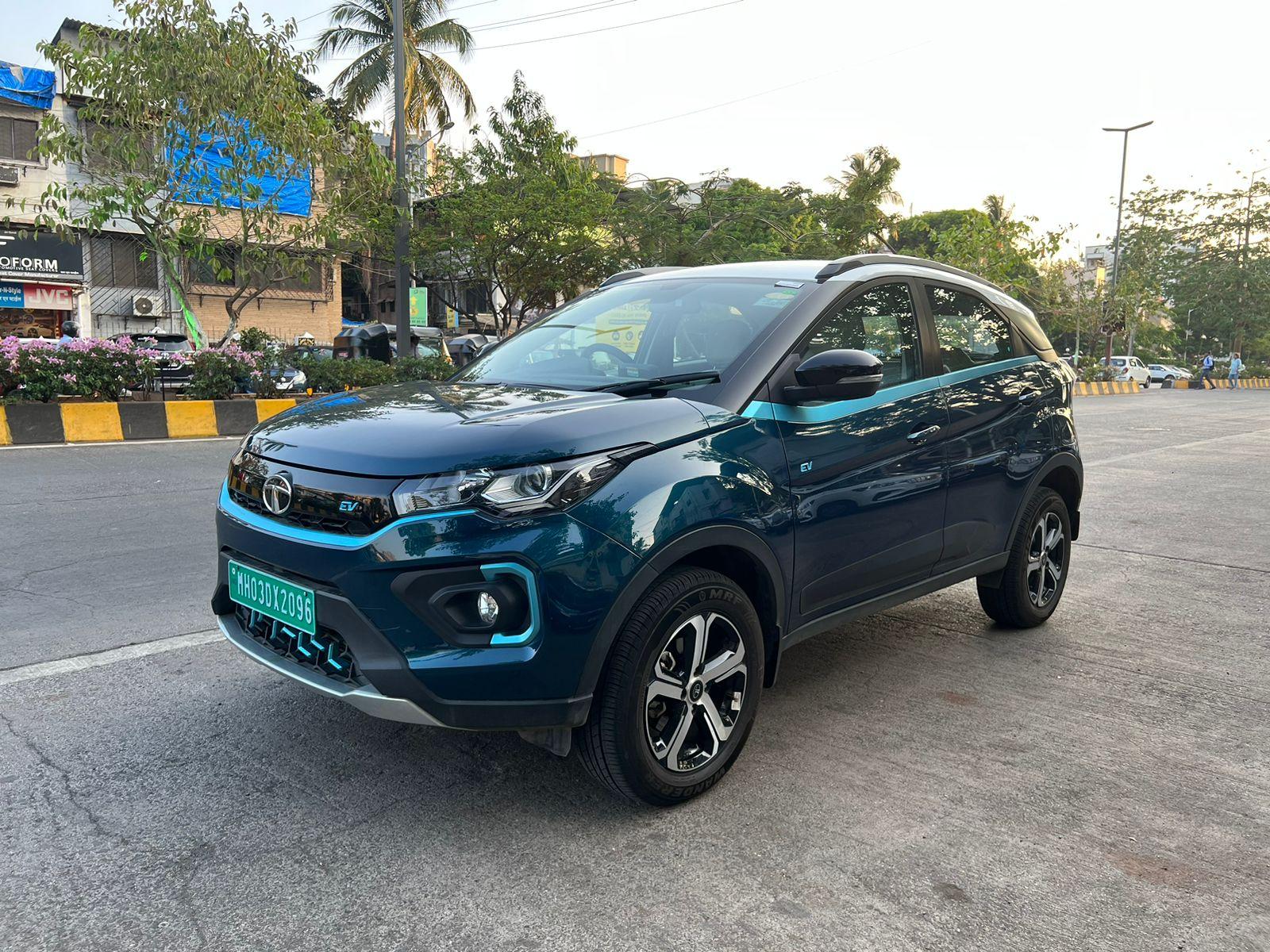 12,172 km
Electric
Automatic
Star Auto India J.B. Nagar, Mumbai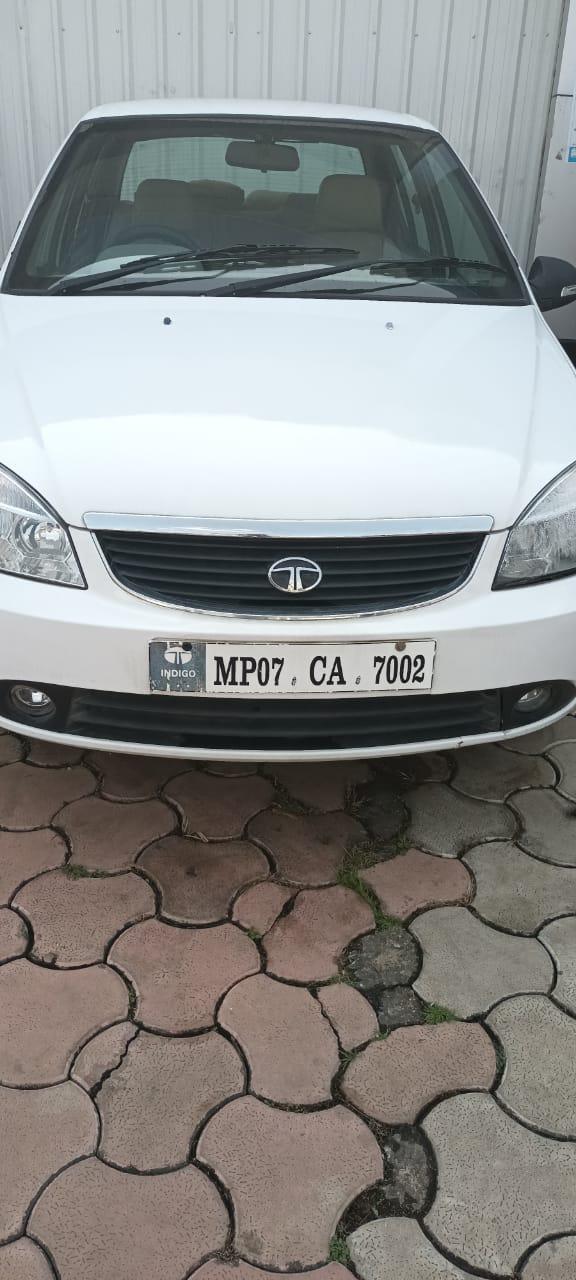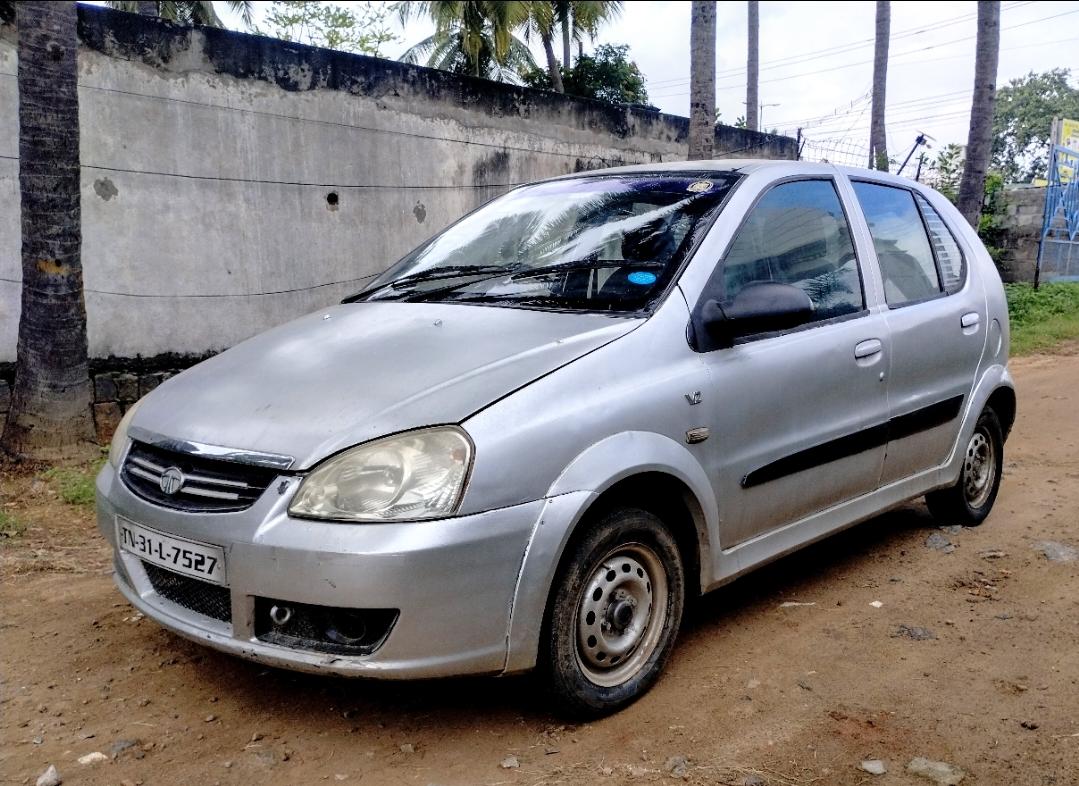 SKS Mahindra First Choice Alagapuram, Salem
SKS Mahindra First Choice Alagapuram, Salem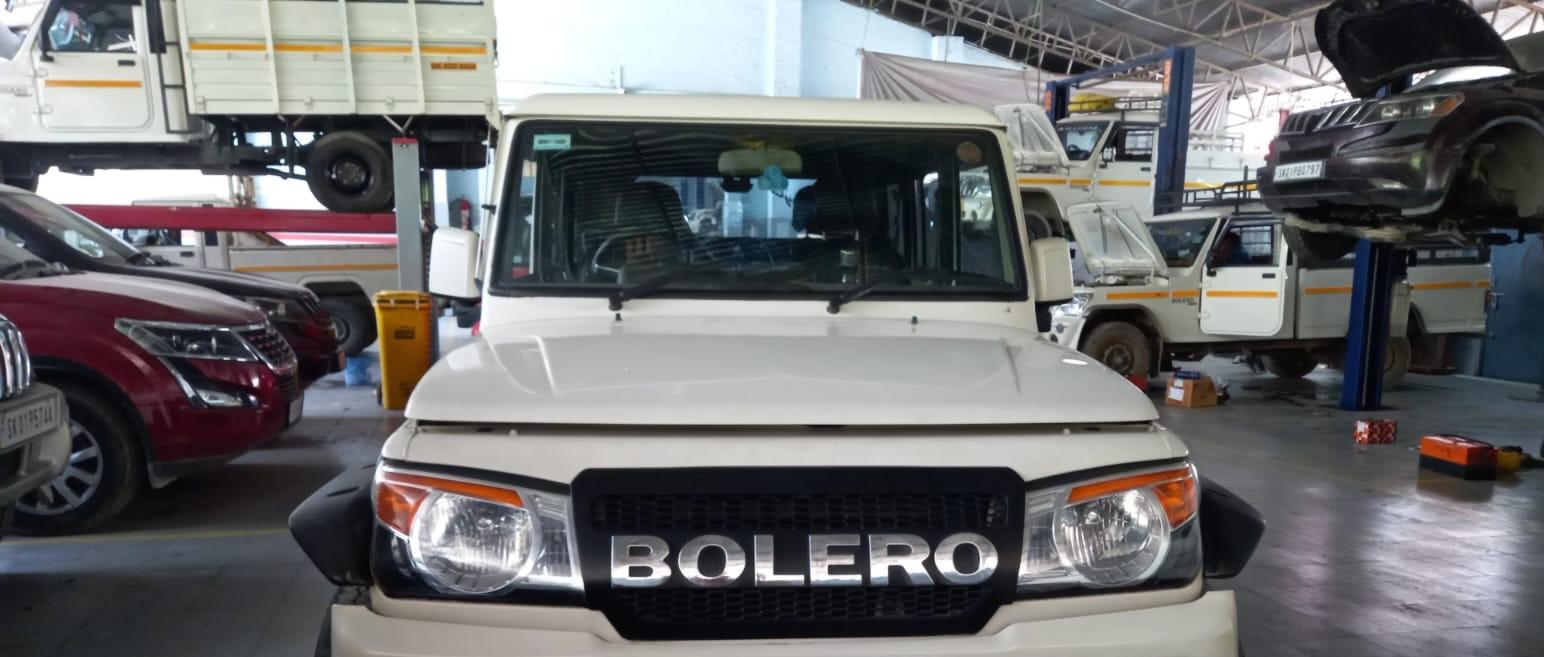 S N Motors Pvt.Ltd Jatradanga, Malda
SKS Mahindra First Choice Alagapuram, Salem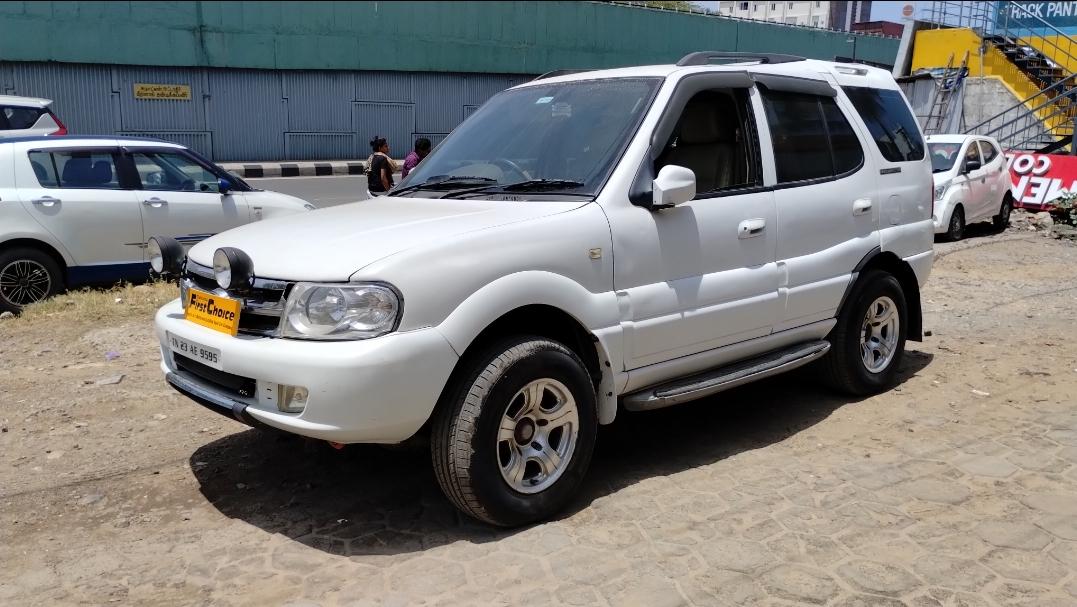 SKS Mahindra First Choice Alagapuram, Salem
Tata Indica Price By Fuel
| Fuel Name | Price Range |
| --- | --- |
| Petrol | ₹ 4.22 Lakh |
| Diesel | ₹ 5.13 - 5.61 Lakh |
Tata Indica is available in 4 different colors namely Porcelain White, Spanish Tan, Jet Silver & Sea Blue.
Tata Indica Porcelain White
Available for all Variants.
Tata Indica Spanish Tan
Available for all Variants.
Tata Indica Jet Silver
Available for all Variants.
Tata Indica Sea Blue
Available for all Variants.
Browse through a collection of 6 high-quality images showcasing both the exterior and interior of the Tata Indica
Quick Compare With Tata Indica Competitors
| | | | | | |
| --- | --- | --- | --- | --- | --- |
| Tata Indica | | | | | |
| Ex-Showroom Price | | | | | |
| ₹ 4.22 - 5.61 L | ₹ 5.69 - 8.47 L | ₹ 5.82 - 8.14 L | ₹ 6 - 8.84 L | ₹ 6.2 - 7.86 L | ₹ 8.63 - 10.63 L |
| C&B Expert Rating | | | | | |
| | | | | | |
| Engine | | | | | |
| 1396,1405 cc | 1197 CC | 1197 CC | 1197 CC | 1198 CC | N/A |
| Transmission | | | | | |
| Manual | Manual | Manual | Manual | Manual | Automatic |
| Mileage | | | | | |
| 13.8 - 25 KM/L | 20.2 - 20.7 KM/L | 20.89 KM/L | 22 - 30 KM/L | 17.45 KM/L | 230 Km/Full Charge |
| Fuel Type | | | | | |
| Petrol, Diesel | Petrol, CNG | Petrol | Petrol, CNG | Petrol | Electric |
| Seating Capacity | | | | | |
| 5 Seater | 5 Seater | 5 Seater | 5 Seater | 6 Seater | 4 Seater |
| Fuel Tank Capacity | | | | | |
| 37.0 L | 37.0 L | 32.0 L | 37.0 L | 35.0 L | 0.0 L |
| No of Variants | | | | | |
| 3 | 12 | 7 | 9 | 4 | 3 |
| Detailed Comparision | Indica vs Grand i10 Nios | Indica vs Ignis | Indica vs Swift | Indica vs KUV100 | Indica vs Comet EV |
Tata Indica Expert Review
The Indica brand can be traced all the way back to 1998, when it was first introduced to the market in India. Even after undergoing a number of cosmetic and mechanical facelifts, the Indica nevertheless maintains its dominant position in the market for small cars. The Indica comes with both diesel and petrol engine versions. The Indica has been one of the most iconic cars on Indian roads over the years, and was the beginning of Tata Motors' revival in the country for a long period of time. The car looks the part and offers reliable handling to boot. It is otherwise a very affordable option for buyers.
How is the Design?
The Tata Indica is an automobile that has a design that is highly distinctive. The car has a striking appearance because of its front end that is tilted aggressively, as well as its flowing lines. In spite of numerous improvements, the Indica has kept its fundamental shape while undergoing only minor adjustments to its style. The sagging bonnet rests on top of the chrome grille that has three slats. In addition to that, it features bumpers that are the same colour as the body. A polished chrome grille adorns the front fascia of the vehicle. It comes with dazzling headlamps as well as a tail lamp cluster that is quite remarkable. Internally, the ORVMs can be adjusted to the user's preference. It also features chrome plating on the hood and half-wheel covers as standard equipment. It features radial tires and wheels that measure 14 inches in diameter.
How does it perform?
The Tata Indica's engines are nothing to really write home about, although they do get the job done with gusto. There is a 1405 cc diesel engine that makes 60 PS of power and 105 Nm of maximum torque. The engine does feel adequately equipped, considering it was the first to be introduced in an Indian hatchback. There is a 1193 cc petrol engine version as well, which is decent enough. However, the diesel engine is the actual strength of this hatchback.
How's the Mileage?
The diesel version of the Indica ensures approximately 13.5 kmpl in terms of ARAI-rated mileage. At the same time, the petrol version ensures mileage of approximately 15.3 kmpl as well.
How's the Driving Experience?
The Tata Indica is an excellent vehicle for learning how to drive. The drive is relaxing, and the automobile is easy to manoeuvre. The gear shifter is simple to operate, and there is a lot of storage space available in the trunk of the vehicle. The Tata Indica is, all things considered, an excellent option for motorists who are searching for a vehicle that provides both comfort and convenience.
In addition, the Tata Indica is a great choice for those who are seeking a comfortable and affordable car. The car is spacious, has good fuel economy, and rides smoothly. The Indica does not really excite you like some other cars would. However, it drives steadily and the overall feel is not bad. Ride and handling could have been way better, although the overall experience is still quite decent when you come to think of it.
What's the Interior like?
The Indica is very comfortable car and can accommodate five passengers with ease. The interior is decorated with a dual tone colour scheme of black and beige. The dashboard is done in a dark ebony, and there are silver metallic elements all over the center console. Seats are sufficiently separated from one another and have partial cloth covers. Bottle holders, magazine pockets, and other such storage locations provide usable additional room for storing items.
Reading lamps, interior lighting that can be controlled from any of the four doors, a lamp in the trunk, a utility tray with a coin holder, and a parcel shelf are all features that contribute to the passengers' increased level of comfort. The door trims, the internal antenna, the moulded roof lining, and the horn pad for the steering wheel are a few of the additional enticing features that come standard on this hatchback.
Tech and Infotainment
People who are seeking for a car that can provide them with a trip that is both comfortable and economical frequently go with a Tata Indica. Because it has been built with the driver and passengers' ease and comfort in mind, this vehicle is an excellent option for people who commute. The vehicle is equipped with a variety of technological and informational amenities that elevate the overall experience of driving and make it more pleasurable. These amenities include a built-in music system that features 2 speakers, audio, as well as MP3 and CD players. Music can also be streamed via radio (AM/FM), Bluetooth, USB, and AUX-IN inputs on the device, while there is an air conditioning system, a trunk that is spacious enough to hold heavy objects, and a variety of different safety features. In addition, a number of navigational features that simplify driving in and around the city are included as standard equipment in the vehicle. Individuals who are searching for a vehicle that is both dependable and pleasant should strongly consider the Tata Indica as an option.
Safety Equipment
In terms of safety, it comes equipped with anti-submarine seats, a collapsible steering column, side intrusion beams on all doors, rear fog lamps, a child safety lock, and a head lamp leveller. Additionally, the front brakes are disc brakes while the rear brakes are drum brakes. Ventilated disc brakes at the front axle and drum brake units at the rear axle provide the stopping force for the vehicle. The Tata Indica has a number of safety measures, including airbags, which are among the most significant. The purpose of these airbags is to provide protection to passengers in the event of an accident, and they do their job perfectly. The Tata Indica is equipped with a variety of safety features, including airbags, anti-lock brakes (ABS), and electronic brake distribution (EBD). Because of the presence of these safety elements, the automobile is an option that should be considered risk-free for everyone who intends to put it to use. These features assist stop accidents from occurring in the first place.
Which variant to buy?
Locate a list of all of the gasoline, diesel, and compressed natural gas versions of the Tata Indica. The on-road price is included in this table, which takes into account all associated charges such as RTO and Insurance.
Tata Indica GLS eMAX(CNG, 1396 cc, Manual, 23.7 kmpl) - ₹ 4.05 Lakh
Tata Indica GLX eMAX (CNG, 1396 cc, Manual, 23.7 kmpl) - ₹ 4.41 Lakh
Tata Indica LS (Diesel, 1396 cc, Manual, 25 kmpl) - ₹ 5.10 Lakh
Tata Indica LX (Diesel, 1396 cc, Manual, 25 kmpl) - ₹ 5.59 Lakh
Tata Indica GLS BS IV (Petrol, Manual, 13.8kmpl) - ₹4.22 Lakh
There are three colour options available for the Indica: mint white, jet silver, and sea blue. On the other hand, several of these colors are offered in a variety of different iterations. If you are searching for an inexpensive vehicle that will get you where you need to go without completely emptying your bank account, the Tata Indica is an excellent option to consider.
Which Cars Compete in this Segment?
Commuters in India frequently pick the Tata Indica as their vehicle of choice. It provides a satisfactory return on the investment made, boasts engines that are dependable, and is pleasant to travel in. The Indica, at its price point, will be a rival to hatchbacks like the Maruti Suzuki Alto, Hyundai Eon, Tata Tiago, and others.
Verdict Value for Money?
The Tata Indica is comparable to some of the most popularly purchased automobiles in the country and provides excellent deal. Within the confines of this automobile the performance will be excellent, the upkeep simple, and the engine powerful enough to make driving feel seamless. The interior is roomy, the car is well-built, and it is easy to get comfortable behind the wheel. It is equipped with a variety of characteristics that make it an excellent option for customers searching for something that is both cost-effective and dependable. In these modern times, it is extremely important for vehicles to have a good fuel economy.
The Tata Indica is a great value for money car that ticks all the right boxes. It's comfortable, efficient and looks cute from some angles. This makes it perfect for families or anyone who wants an affordable car that can take them wherever they want to go. The only downside is that it doesn't have the sleek design of some of the more expensive models on the market, but this doesn't really bother most people. Overall, the Tata Indica is a great choice for anyone looking for an affordable and reliable car.
Upcoming Tata Cars
Find expected price range and launch dates of all upcoming Tata cars in India.
Search Tata Dealers & Showrooms