Toyota Land Cruiser Overview
| | |
| --- | --- |
| Fuel Type | Diesel |
| Transmission | Automatic |
| Tank Capacity | 93.0 L |
| Seating | 7 Seater |
| Airbags | Yes |
Toyota Land Cruiser Prices
Toyota Land Cruiser Ex-Showroom price ranges from 2.1 Crore. Toyota offers Land Cruiser in 1 variants. The top variant of Land Cruiser is and the base variant is ZX.
Variants
Ex-Showroom Price
Toyota Land Cruiser Specifications & Features
Explore an in-depth overview of the Toyota Land Cruiser specifications and features, offering comprehensive details on its engine choices, fuel efficiency, torque, power, transmission, dimensions, and trunk capacity. Additionally, gain insights into the car's advanced safety features and infotainment system.
About Toyota Land Cruiser
The Toyota Land Cruiser 300 (LC300) was first showcased at the Auto Expo 2023. As of now, the car is only available in one variant which is the ZX Diesel that is priced at Rs. 2.10 crore (ex-showroom, India). Its rivals in the Indian market include the BMW X7, Mercedes-Benz GLS 450 4Matic and the Land Rover Range Rover.
The LC300 comes with exterior features like Auto LED Headlamps with DRL, Sequential turn indicator, and a sunroof with jam protection. On the inside, it gets 12.3 Inch Display Audio System with 14 JBL Speakers with Apple Car Play & Android Auto, Rear Seat Entertainment, Head Up Display, Electronic Parking Brake, and 8 Way Power Adjustable Front Seats among other options. Safety features that the car comes with include 10 SRS Airbags, Brake Assist, Crawl Control with Turn Assist, and Downhill Assist Control among others.
The car is powered by a 3.3 litre diesel engine that's mated to a 10-speed automatic transmission and delivers 304.4 bhp@4000rpm of power and 700 Nm@1600-2600 rpm of torque.
Toyota Land Cruiser Price By Fuel
| Fuel Name | Price Range |
| --- | --- |
| Diesel | ₹ 2.1 Crore |
Toyota Land Cruiser EMI Calculator
Calculate EMI for Toyota Land Cruiser using our EMI calculator and know about the interest rates and monthly cost.
Ex Showroom Price:
₹ 2.10 Cr
Duration (5 Years)
5 Years
EMI ₹ 4.36 L
for 5 year @9%* Interest Rate
*Interest rate may vary subject to your credit score.
Calculate Land Cruiser EMI
Toyota Land Cruiser is available in 8 different colors namely Grey Metallic, Dark Red Mica Metallic, Super White, Silver Metallic, Attitude Black, White Pearl Crystal Shine, Beige Mica Metallic & Black.
Toyota Land Cruiser Grey Metallic
Available for all Variants.
Toyota Land Cruiser Dark Red Mica Metallic
Available for all Variants.
Toyota Land Cruiser Super White
Available for all Variants.
Toyota Land Cruiser Silver Metallic
Available for all Variants.
Toyota Land Cruiser Attitude Black
Available for all Variants.
Toyota Land Cruiser White Pearl Crystal Shine
Available for all Variants.
Toyota Land Cruiser Beige Mica Metallic
Available for all Variants.
Toyota Land Cruiser Black
Available for all Variants.
Browse through a collection of 9 high-quality images showcasing both the exterior and interior of the Toyota Land Cruiser
Toyota Land Cruiser Exterior
Toyota Land Cruiser Interior
Toyota Land Cruiser Alternatives
Watch 1 Toyota Land Cruiser review videos, curated specically for you by our experts of features, performance, and driving experience.
Toyota Land Cruiser Comparison with Similar Cars
Compare Toyota Land Cruiser with other SUV cars, and know how it stands out for its interior, range of advanced safety features, and intuitive infotainment system. Compare one on one specification, features, colour, price and all other relevant components.
Toyota Land Cruiser Expert Review
How is the Design?
Toyota's design of the Land Cruiser is an iconic point which has the design dating back to the 90s J80 model. The Land Cruiser was considered as a generic SUV which is mainly rear. However, the design of the SUV was adornment which included LED headlights, alloy 18-inch, some chrome and power moonroof. Bronze BBS alloy which are Heritage Edition, dark chrome accents and Yakima Megawarrior roof rack. The Cruiser's body does count in its favor when it comes to carrying passengers. It is 194.9 inches long and has a width of 77.95 inches, along with 74 inches tall. The wheelbase is also impressive at about 112.2-inch and the total weight of the Cruiser is around 5,815 pounds in standard trim. It would not have been a Land Cruiser if it could not hit dirt with confidence. The departure angles of the SUV have been rated at 32, 21 and 24 degrees respectively. The maximum wading depth is claimed to be 27.55 inches and the big SUV offers 8.9 inches of ground clearance. Color of the Land Cruiser disappointingly limited to just four colors on both models. Midnight Black, Magnetic Gray have no-cost options and Classic Silver. The Blizzard Pearl costs additional $425 and works exceptionally well with the darker color options but not so much in white.
How does it perform?
For the year 2021, Land cruiser strolls in with next to no significant updates. The engine under the hood is a 5.7L V8 that puts out 381 hp and 401 lb-ft of torque, with no major updates. The standout factor of the Cruiser being its tough build quality and reliability, the parts on this luxury SUV are built to last a minimum of 25 years which is bonkers considering the harsh terrains the SUV can breeze through. The engine is hefty and equipped with 8-speed automatic transmission which is very smooth and does the job well. The SUV also comes with a 4WD drivetrain which is super rugged and can take tough beatings off-road when compared to the rival AWD drivetrains. The V8 engine provides maximum power output in comparison to the other two and even puts out the highest torque figure. The vehicle mainly produces less horsepower but X7 and GLS feel more refined and responsive than the Land Cruiser but has a good towing capacity of around 8,100 pounds. The 5.7L V8 engine produces 381 hp and 401lb-ft of torque and is capable of going 100 KPH in 6.6 seconds and quarter-mile in 15.1 seconds.
How's the Mileage?
The SUV mainly gives mileage of around 9kmpl to 11kmpl on highways. The petrol variant gives 9 kmpl and the Diesel gives 11 kmpl. The Cruiser's Highest mileage is 200,000 miles on the odometer, a thing that naturally happens because it has always served its purpose.
How's the Driving Experience?
The Cruiser comes up with heavy-duty Kinetic Dynamic suspension along with a rugged 4WD system that does not let passengers feel any road vibration or any kind of jerks. It consists of a Multi-Terrain selecting feature through which users can adjust the traction of the car as per the specific road surface. Land Cruiser is capable of accommodating 8 people at once and the external noise does not enter the vehicle. Youngest also enjoy riding with the rear-seat entertainment system that consists of two display screens and wireless headphones. The SUV can also be converted into spacious cargo if no one is present in the car. The great seats are also foldable so that increase in storage can be done by 82 cubic feet. This space is sufficient to transport everything,from camping gear to other furniture. Driving the Cruiser is a full-size pickup truck and a tow trailer weighing more than 8,000 pounds. The engine also ensures that this SUV can be driven seamlessly. Owners can get a touch engine that ensures seamless driving to get a 4.2 liter or 4.5 liter V-8 engine. The fuel capacity also ranges from 150 to 180 liars and the engine already has garnered a reputation among its users as a robust and durable one.
How's its Off-road Capability?
Toyota Land Cruiser has a solid reputation of being one of the most capable reliable vehicles ever made. The SUV has a unique body-on-frame construction which is compared to the unibody designs of its rivals. This is also an established method which is also known for its incredibly strong and rigid method. This allows suspension systems to be fully articulate with minimal effect on the vehicle body. Separation of the body from the underlying frame makes it an isolated cabin from the most challenging off-road conditions. Model of the Cruiser is also equipped with independent double wishbone suspension up front and four-link rear set-up securely located with lateral rod. The oil seals and valves which are situated within the shock absorbers have been optimized to perform both on comfortable roads and off-roads. The model of the SUV benefits it from electronically modulated rear air suspension which helps in maintaining the level stance irrespective of payload being carried. The SUV also offers permanent four-wheel drive, delivering torque through front, center and rear differentials. Front differential is an open unit so the wheels can move at different speeds for optimum maneuverability, while the center differential is a torque-sensing device. In normal use this center differential disttorque equally across both axles and can be manually locked in this 50:50 pattern. On unlocking the torque-sensing element can apportion up to 70% of available torque rearwards if it detects an imbalance in traction. The rear differential can be specified in up to three charities: open, locking and torque-sensing. The Latter type also offers different numbers of advantages on the asphalt but the manually locking differential will likely be preferred for off-road use to ensure torque is ot waste through the path of least resistance. This system consist of four different specific features which includes:
Crawl Control: This mainly adjusts the engine and brakes which helps in maintaining a set vehicle speed without the driver needing to touch the pedals. This feature also helps the driver descend or ascend slopes at a walkin pace or free the vehicle when stuck.
Downhill assist: This also automates brakes to help the driver to regulate vehicle descent on gradients that are too steep or bumpy to be controlled through engine braking alone. This feature stops the wheel from getting locked and also allows the driver to concentrate on steering, while speed is kept at a manageable 3-4 mph.
Hill-start assist: This prevents the USV from moving backwards during any up-hill climb. However, when activated the driver can release the brake pedal and the system will temporarily maintain braking to all four wheels for a maximum of two seconds.
Multi-Terrain select: This feature offers the drivers a proper choice of five modes in terrain including mud and sand, mogul, loose rock, rock and dirt and rock.
What's the Interior like?
The Land Cruiser consists of a premium interior which consists of clean-cut styling, high-quality materials and seating for eight people. Talking about the first two rows are spacious and comfortable. This row is not that spacious and is awkward to access. The cargo space is typical for the class and the touch screen system is also easy to use. The SUV has 16.1 cubic feet of cargo space in the third row, 41.4 cubic feet with the folded third row. 82.8 cubic feet with rear folded seats and it's a typical luxury large SUV. The flip seat of the third row is on the side instead of folding down. Then again, the third line is confined and hard to get to. It's best to put something aside for younger children and youngsters. Outward visibility is right by the front of the SUV however only alright to the sides and back. Standard seating features include leather upholstery, heated and ventilated front seats, heated second-row seats and heated steering wheel. Installation of child safety seats, the SUV has two full sets of LATCH connections for the second-row outboard seats and a tether anchor for the middle east. The standard features include a 9-inch touch screen, bluetooth, USB port, navigation, Radio, 14-speaker stereo, moonroof, keyless entry, satellite, four-zone automatic climate control. Driver assistance includes sensors of parking, blind spot monitoring, forward collision warning, emergency braking (automatic), cruise control, lane departure warning and high-beam headlights. The rear seat entertainment system has two 11.6 inch screens.
Tech and Infotainment
Every model of Land Cruiser's infotainment touchscreen with connectivity smartphone. The entry-level models before the 2020 facelift only came with a fairly basic radio unit. The physical control is the touchscreen infotainment system with easy hit buttons or controlling climate and panel of off-road switchgear underneath it. The dashboard is old-fashioned compared to the screen-heavy environment which can be found behind the wheel. The center stack is a little busy though, with the off-road panel at the bottom, climate controls above that and the infotainment touchscreen crowing it all. The dashboards are full-digital and touchscreens. The touchscreen is about 9-inch across the whole dashboard. Sited nice and high up to make visibility and interaction easy.
Safety Equipment
Driving experience of the SUV also involves a certain amount of risks. The standard also has safety technologies of the vehicle that will work as insurance for the drivers. It will be easy for the owners to navigate any obstacle through the surround-view camera. The blind-spot monitoring is also helpful on a busy highway. Technologies like automatic braking, cruise control and safety connect assist in any type of emergency. The first and second rows are all around padded and give liberal headroom and legroom.
Which variant to buy?
There are mainly three variants when it comes to Toyota Land Cruiser and these are Land Cruiser VX standards, Land Cruiser VX Premium and Land Cruiser 200 VX AT. Land Cruiser VX standards is the most selling SUV due to its price range and the tech used in the car.
Which cars compete in this segment?
Toyota Land Cruiser and Alfa Romeo Stelvio can be compared as both the SUV are almost same size and performance wise. Toyota's Land Cruiser likes include interior sets a new standard, Trim levels tailored to specific use cases, nothing else can do so much and well. On the other hand Alfa Romeo Stelvio likes to have a good design, sporty handling and great chassis. Considering dislikes of Toyota's Land Cruiser then GX misses out on some safety gear, Fans of leather may object to spending $131k+. Dislikes for Alfa include reliability fears of it being Italian, cheap feeling touches and sound is a problem in the SUV.
Toyota Land Cruiser and Audi Q5 are other SUVs which compete within themselves. Considering Audi Q5 and the likes included for this SUV includes much needed tech improvements, good value and sturdy family tourer. On the other hand, dislikes include misses out on newer Audi design elements, not the sportiest-feeling SUV and still a three-year warranty.
Verdict (Value for Money?)
The Land Cruiser 300 series mainly seems like a better all-round package than ever, that is so well suited to driving conditions. It is also impossible to suggest a sweet spot among the six trim levels on offer, given they all tend to be aimed at a specific use case and buyer. It is not cheap but also try and find something that will do everything so well at any price. Alfa Romeo Stelvio is a beautiful Italian car that lives up to its marketeers promise. It is a better looking option and has been served for a long time. Alfa Romeo Stelvio is much more value for money than Toyota.
On the other hand, Audi Q5 is a defining volume seller of our age, it is an ever-popular category and market position and Audi is no exception. About 40,000 units have been sold in a quarter and this is enough to understand that thisSUV is one of the best sellers. However, as per the verdict it can be considered that in this case Toyota land Cruiser is value for money its low range and more tech involved than Audi Q5.
Stay thoroughly informed about the Toyota Land Cruiser by delving into 7 news articles that provide comprehensive coverage on its launches, updates, specifications, and comparative insights.
Upcoming Toyota Cars
Find expected price range and launch dates of all upcoming Toyota cars in India.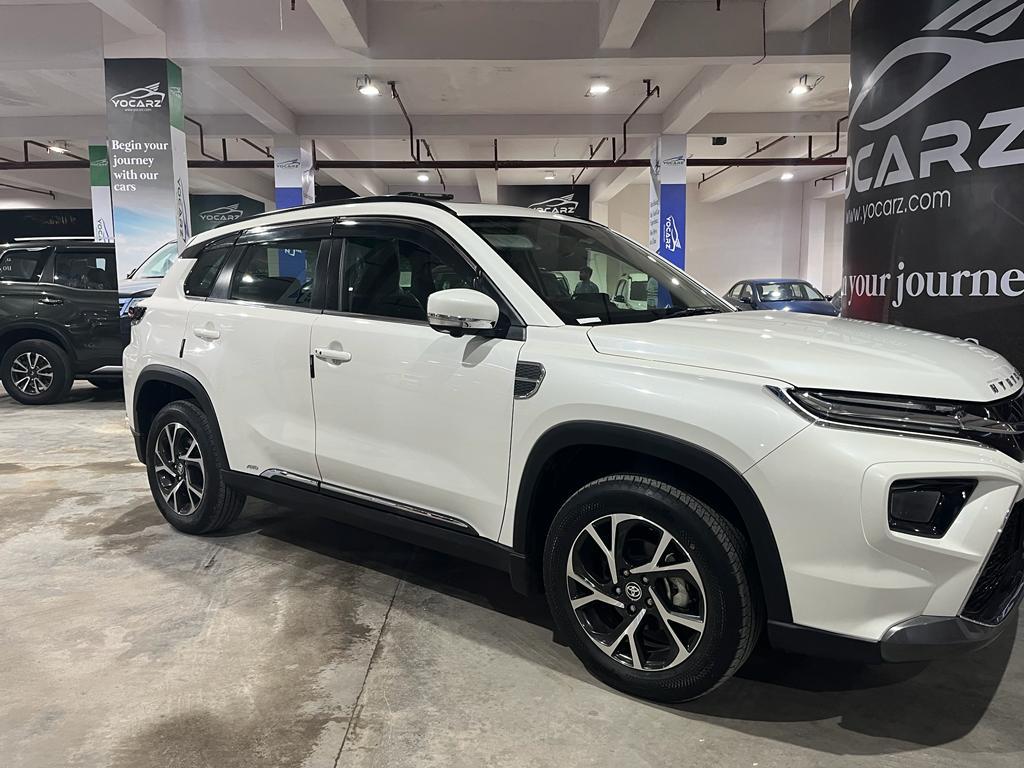 2023 Toyota Urban Cruiser Hyryder
₹ 19.95 L
₹ 44,681/month
Car Choice Exclusif Amberhai, New Delhi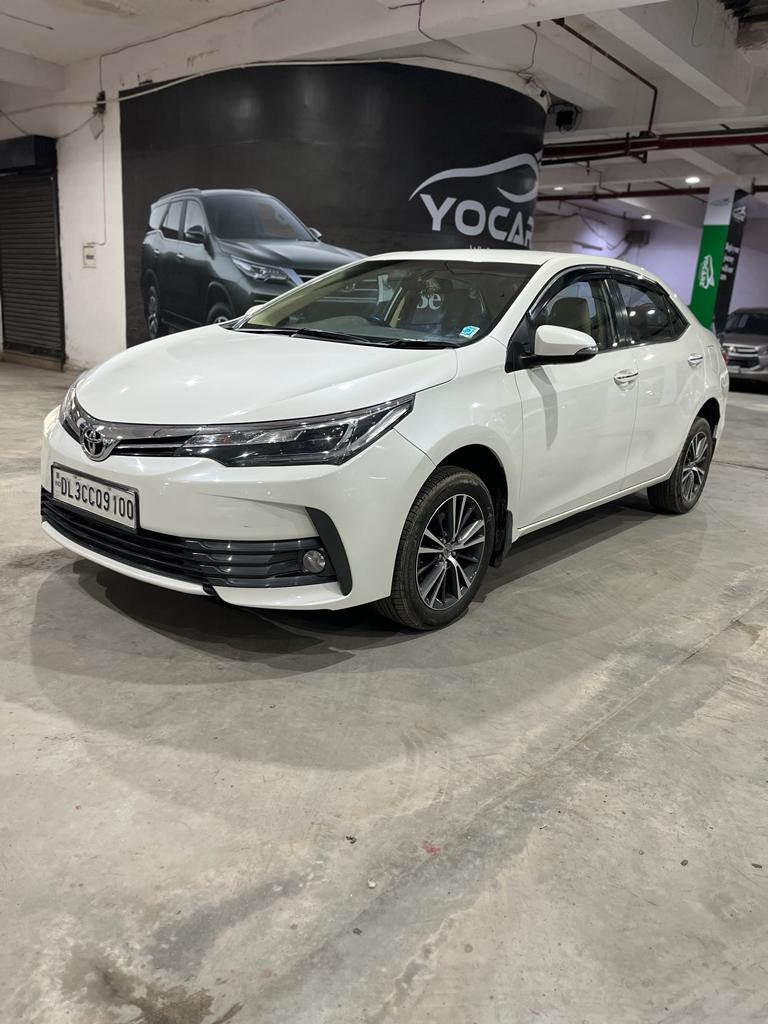 2018 Toyota Corolla Altis
₹ 14.75 L
₹ 33,035/month
Car Choice Exclusif Amberhai, New Delhi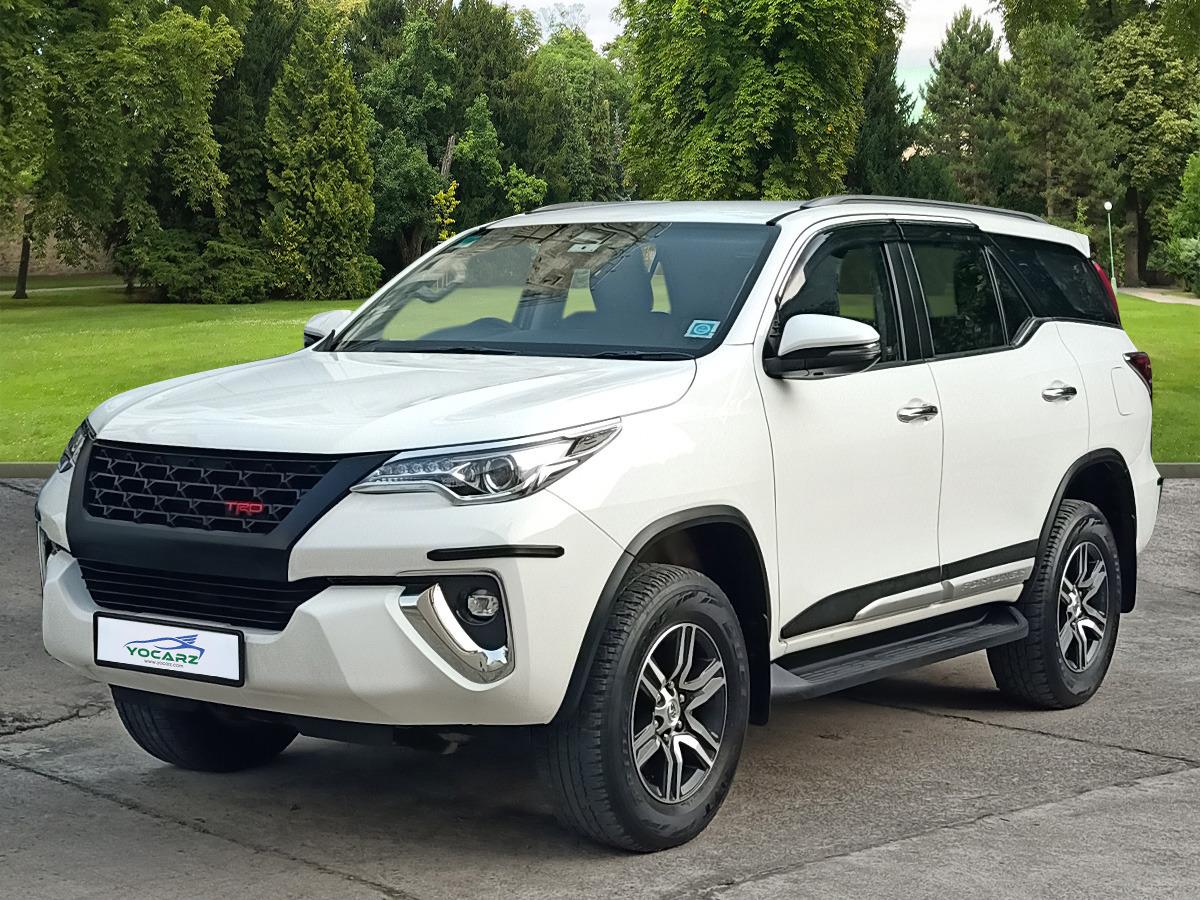 ₹ 27.50 L
₹ 61,590/month
Car Choice Exclusif Amberhai, New Delhi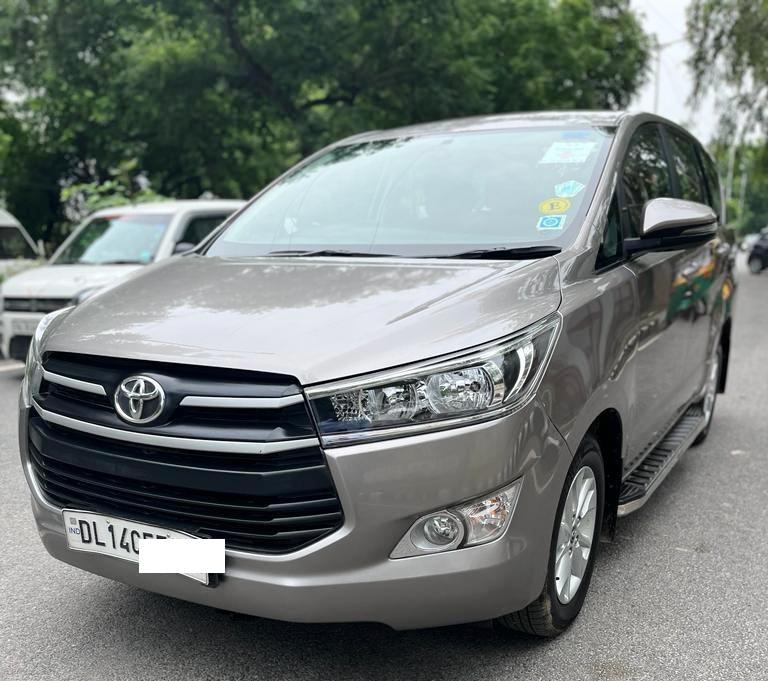 2019 Toyota Innova Crysta
₹ 18.25 L
₹ 40,874/month
Car Choice Exclusif Amberhai, New Delhi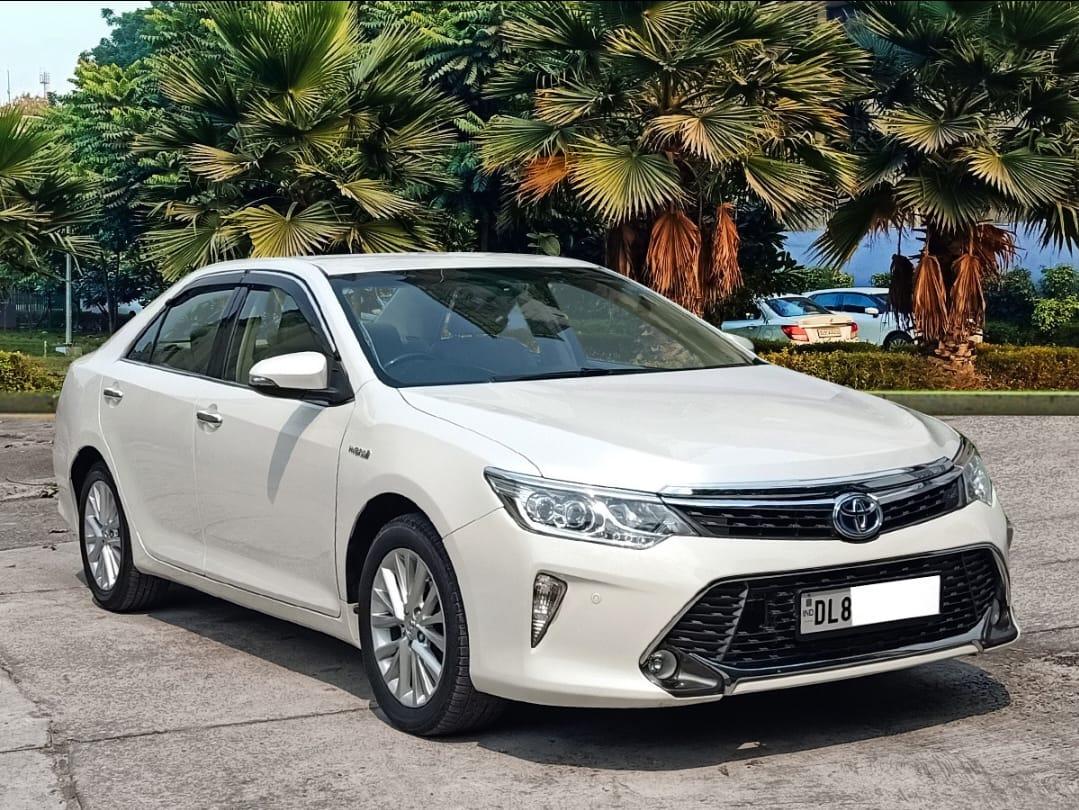 ₹ 21.00 L
₹ 47,033/month
Car Choice Exclusif Amberhai, New Delhi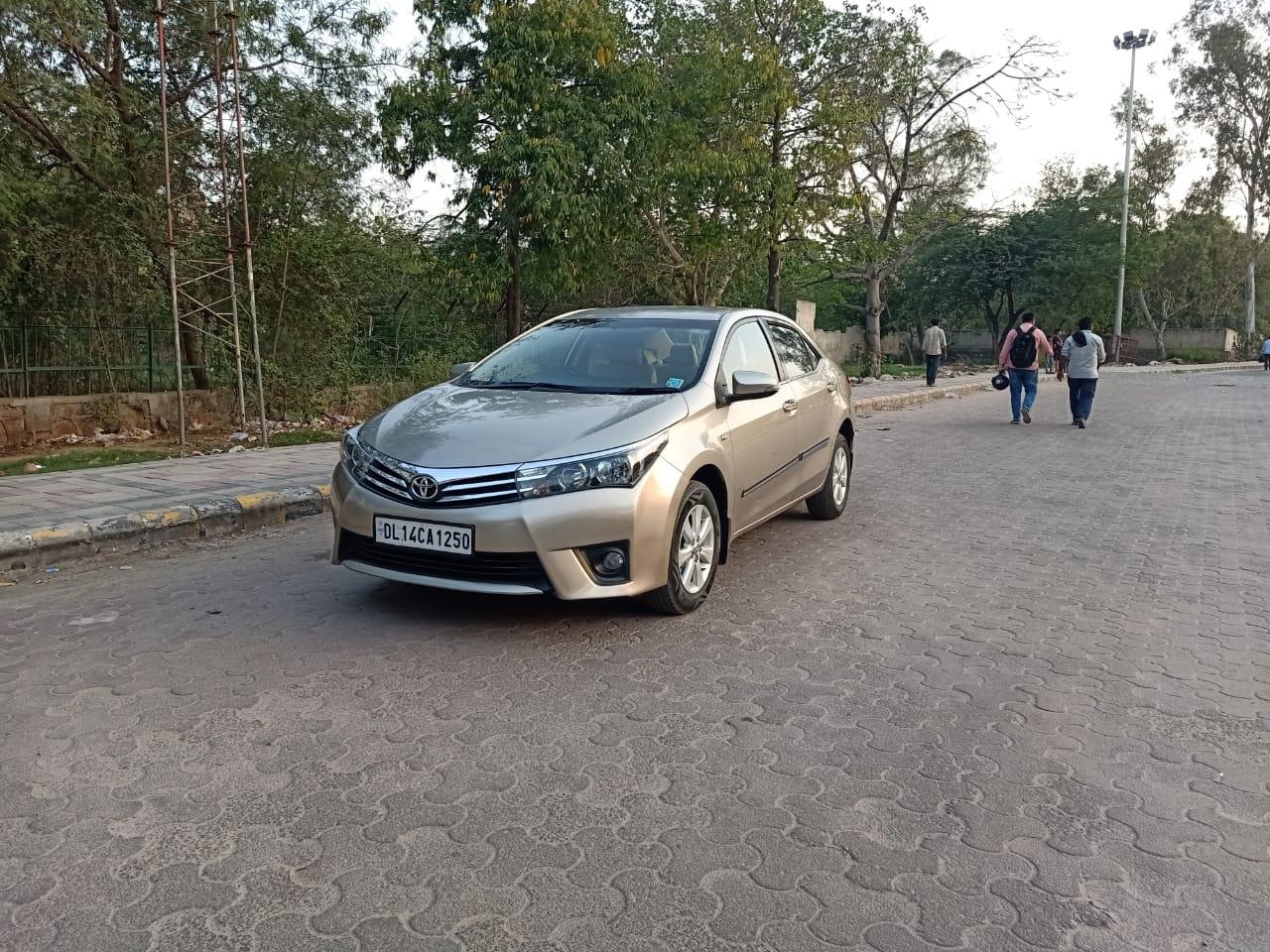 2014 Toyota Corolla Altis
₹ 8.75 L
₹ 19,597/month
Car Choice Exclusif Amberhai, New Delhi
2016 Toyota Innova Crysta
₹ 15.50 L
₹ 34,715/month
Car Choice Exclusif Amberhai, New Delhi
₹ 8.75 L
₹ 19,597/month
Carz Villa Bank Street, New Delhi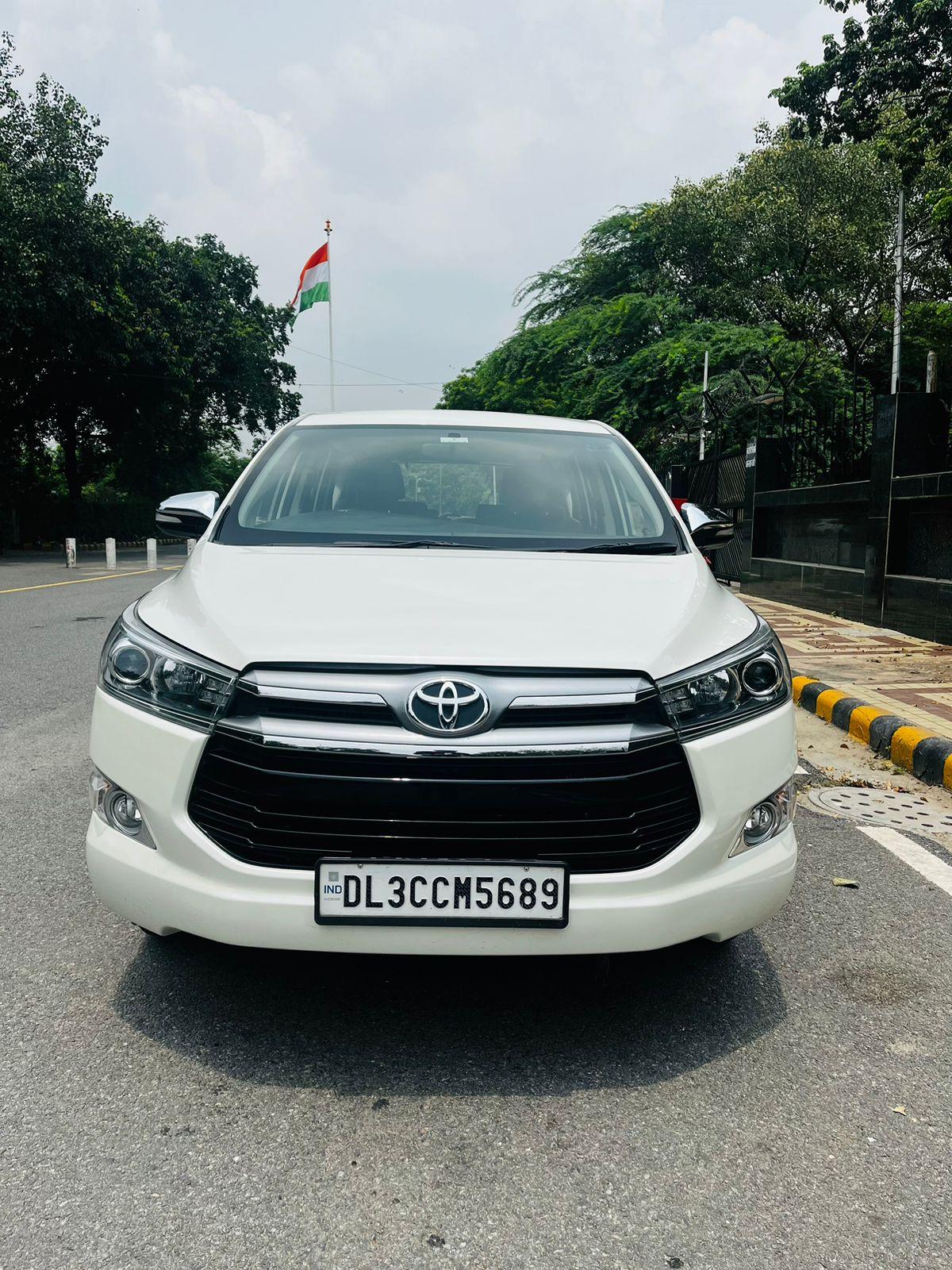 2017 Toyota Innova Crysta
₹ 18.25 L
₹ 40,874/month
Carz Villa Bank Street, New Delhi
2016 Toyota Innova Crysta
₹ 14.75 L
₹ 33,035/month
Carz Villa Bank Street, New Delhi