Krishna Automotive Rourkela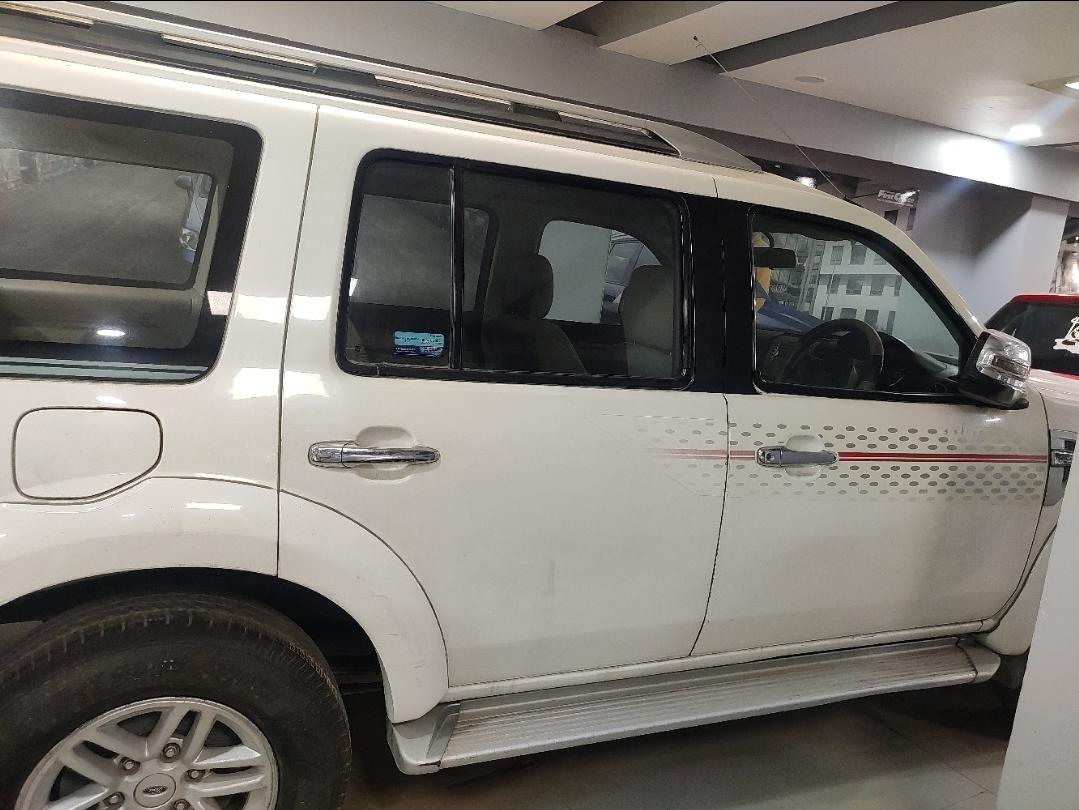 J.S grover Auto Pvt Ltd Pathankot
J.S grover Auto Pvt Ltd Pathankot
Prime Automobiles Pvt Ltd Faridabad
M S Motors Bhatjangla, Nadia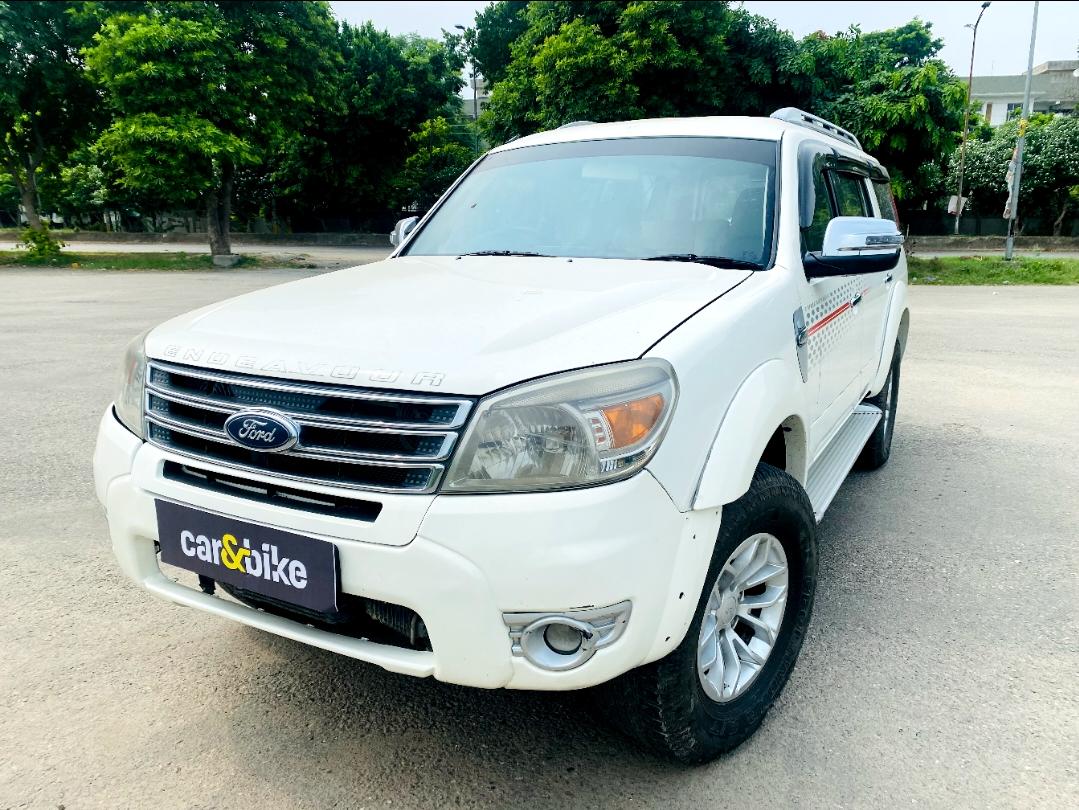 1,62,000 km
Diesel
Automatic
World Wide Autozone Amritsar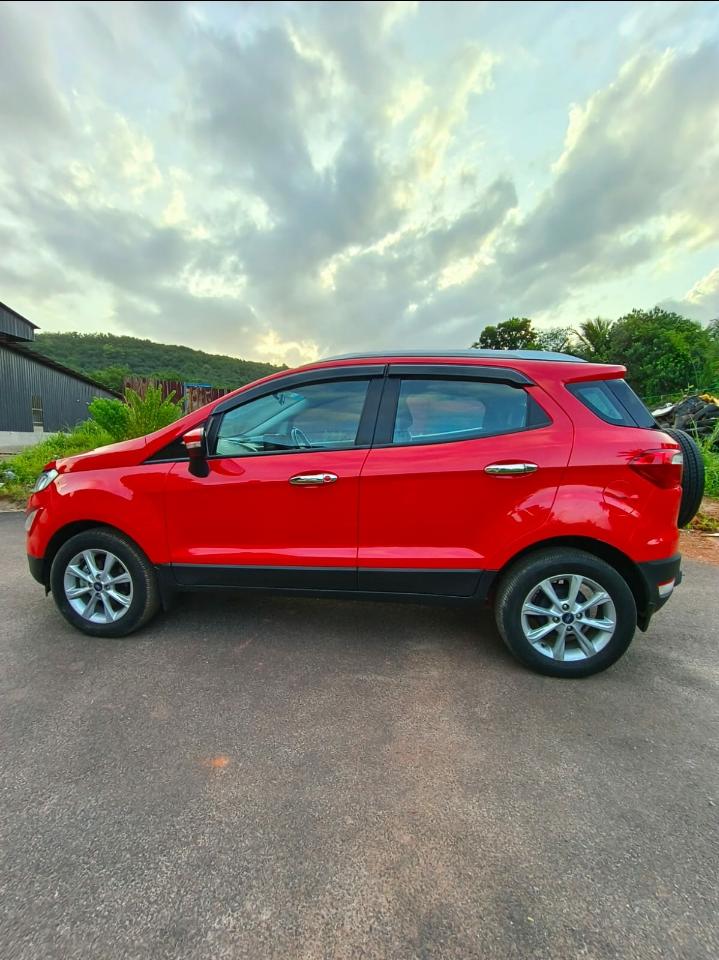 Sincere Motors Kaithachira, Palakkad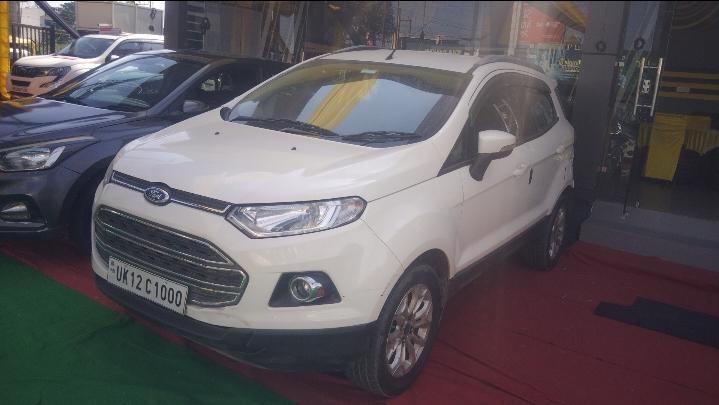 Deals On Wheels-Dehradun Dehradun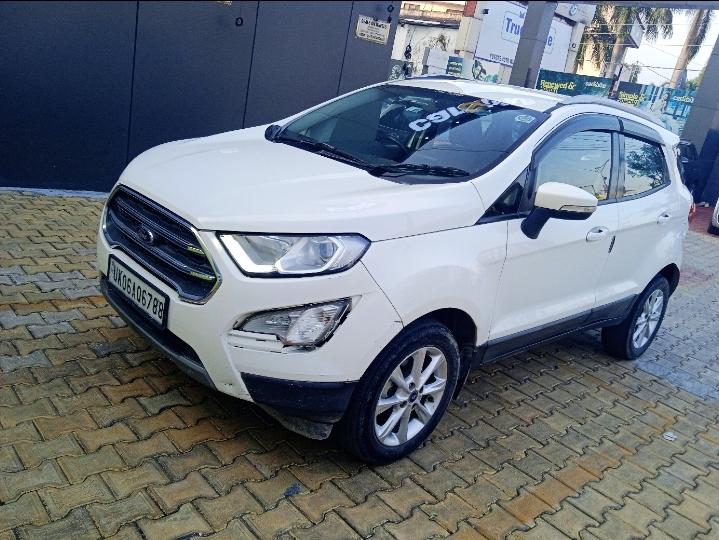 Deals On Wheels-Dehradun Dehradun
Ford Figo Overview
| | |
| --- | --- |
| Fuel Type | Petrol/ Diesel |
| Transmission | Manual/ Automatic |
| Mileage | 15.6 - 25.8 KM/L |
| Tank Capacity | 0.0/40.0/42.0/45.0 L |
| Seating | 5 Seater |
| Airbags | Yes |
Ford Figo Prices
Ford Figo Ex-Showroom price ranges from ₹ 5.23 to 8.37 Lakh. Ford offers Figo in 16 variants. The top variant of Figo is 1.5D Blu and the base variant is 1.2P Ambiente MT BS IV.
Variants
Last Recorded Price
Petrol, 18.2 KM/L, Manual
Petrol, 18.5 KM/L, Manual
Petrol, 18.5 KM/L, Manual
Petrol, 18.2 KM/L, Manual
Petrol, 18.2 KM/L, Manual
Petrol, 18.5 KM/L, Manual
Petrol, 18.5 KM/L, Manual
Petrol, 18.2 KM/L, Automatic
Petrol, 16 KM/L, Automatic
Petrol, 16 KM/L, Automatic
Variants
Last Recorded Price
Diesel, 25.8 KM/L, Manual
Diesel, 24.4 KM/L, Manual
Diesel, 25.8 KM/L, Manual
Diesel, 25.8 KM/L, Manual
Diesel, 24.4 KM/L, Manual
Diesel, 24.4 KM/L, Manual
Ford Figo Specifications & Features
Explore an in-depth overview of the Ford Figo specifications and features, offering comprehensive details on its engine choices, fuel efficiency, torque, power, transmission, dimensions, and trunk capacity. Additionally, gain insights into the car's advanced safety features and infotainment system.
| | |
| --- | --- |
| Engine CC | 1194,1196,1399,1498,1499 CC |
| Fuel | Petrol, Diesel |
| Mileage | 15.6 - 25.8 KM/L |
| Max Torque | 102,112,119,136,160,215 Nm |
| Max Power | 68,70,87,95,99,110 bhp |
| Transmission | Manual, Automatic |
| Length/Width/Height | 3941 mm /1704 mm /1525 mm |
| Boot Space | 284 L |
About Ford Figo
After having launched a whole bunch of updated cars Ford India finally launched the 2019 Figo which comes with a whole bunch of updates. The price for the Ford Figo facelift starts from Rs. 5.15 lakh. The company says that the Figo facelift has been comprehensively designed and comes with more than 1200 new parts. As with all of Ford's models now, the line-up has been simplified and there will be three variants - Ambient, Titanium and Blu - on offer across two fuel options. The top of the line Blu variant gets a sporty cellular grille, new 15 inch alloy wheels, dual tone roof, blue themed interiors and a segment-first six airbags.
The facelift brings in new elements to the car and we've seen these changes on the Aspire already. The fog lamps are well integrated into the front bumper and will come with a chrome and Blue touch, depending on the trim. Headlamps with a black encasing add to the sportiness while the side and rear decals in the Blu trim accentuate the Figo's stance.
Inside, it gets charcoal black interiors, along with several convenience features including push-button start/stop, reverse parking sensors and camera, automatic climate control, USB slots among many others. There's also a 7-inch homegrown infotainment system with touchscreen and built-in navigation.
Under the hood the Figo facelift is now be offered with a 1.2-litre three cylinder TiVCT petrol engine, which is light as also very fuel efficient. It's a naturally aspirated engine and we've seen it being used in the Aspire subcompact sedan as well. The engine is good enough for 94 bhp and develops 120 Nm of peak torque. In fact the company says, that the engine delivers fuel economy figures of close to 20.4 kmpl. On the diesel front, there are no changes and the tried and tested 1.5 litre TDCi engine makes its way into the car delivering 99 bhp and 215 Nm of torque. In fact the diesel returns fuel economy figures of 25.5 kmpl. Both these engines are paired to a 5-speed manual transmission. But if you want some more power and an automatic gearbox, well, Ford has another option for you. The Figo facelift will be offered with a 6-speed automatic transmission which is paired to a 1.5-litre petrol engine delivering blistering performance. With 121 bhp on offer, we are sure there will be no dull moments behind the wheel. On the fuel economy front, the Figo returns 16.3 kmpl.
Download Ford Figo Brochure
Official Brochure Available !
Ford Figo is available in 5 different colors namely Rube Red, Smoke Grey, Moondust Silver, Diamond White & White Gold.
Ford Figo Rube Red
Available for all Variants.
Ford Figo Smoke Grey
Available for all Variants.
Ford Figo Moondust Silver
Available for all Variants.
Ford Figo Diamond White
Available for all Variants.
Ford Figo White Gold
Available for all Variants.
Browse through a collection of 13 high-quality images showcasing both the exterior and interior of the Ford Figo
Quick Compare With Ford Figo Competitors
| | | | | | |
| --- | --- | --- | --- | --- | --- |
| Ford Figo | | | | | |
| Ex-Showroom Price | | | | | |
| ₹ 5.23 - 8.37 L | ₹ 5.6 - 8.11 L | ₹ 6 - 8.84 L | ₹ 5.69 - 8.47 L | ₹ 5.82 - 8.14 L | ₹ 6.2 - 7.86 L |
| C&B Expert Rating | | | | | |
| | | | | | |
| Engine | | | | | |
| 1194,1196,1399,1498,1499 cc | 1199 CC | 1197 CC | 1197 CC | 1197 CC | 1198 CC |
| Transmission | | | | | |
| Manual, Automatic | Manual | Manual | Manual | Manual | Manual |
| Mileage | | | | | |
| 15.6 - 25.8 KM/L | 23.84 KM/L | 22 - 30 KM/L | 20.2 - 20.7 KM/L | 20.89 KM/L | 17.45 KM/L |
| Fuel Type | | | | | |
| Petrol, Diesel | Petrol, CNG | Petrol, CNG | Petrol, CNG | Petrol | Petrol |
| Seating Capacity | | | | | |
| 5 Seater | 5 Seater | 5 Seater | 5 Seater | 5 Seater | 6 Seater |
| Fuel Tank Capacity | | | | | |
| 0.0,40.0,42.0,45.0 L | 35.0 L | 37.0 L | 37.0 L | 32.0 L | 35.0 L |
| No of Variants | | | | | |
| 16 | 14 | 9 | 12 | 7 | 4 |
| Detailed Comparision | Figo vs Tiago | Figo vs Swift | Figo vs Grand i10 Nios | Figo vs Ignis | Figo vs KUV100 |
Ford Figo Expert Review
Ford Figo
Ford Figo is one of the market's most stylish and popular cars. It's a great car for anyone who wants something that's both flashy and practical. Ford Figo has several features that make it stand out, like its efficient engines and stylish design. So if you're in the market for a new car, be sure to check out Ford Figo. You won't regret it!
How is the Design?
According to the manufacturer, the new Figo facelift has undergone a complete redesign and is equipped with more than 1200 new parts. Considering some of the improvements made to the Aspire, we know the facelift will also bring some new features to this car. The sportiness of the Figo is enhanced with headlamps with black encasing, and the vehicle's stance is highlighted by side and rear decals with blue trim. The All-New Ford Figo features a new dynamic cellular grille that gives the front of the new Figo a stunning appearance. This is one of the many standard aesthetic upgrades on the new Figo. The car has a distinctive appearance because of the 15-inch alloy wheels and the two-tone roof rails that give it a contrasting appearance. Even from a great distance away, the vehicle maintains its distinctive appearance. When night falls, the new automated headlamps equipped with daytime running lights provide clear and concise road illumination. A one-of-a-kind look is achieved by accessorizing the vehicle with elements such as sporty decals, fog lamp bezels, a rear defogger, and a black applique on the B-pillar.
How does it perform?
The 1498 cc engine that powers the Ford Figo Diesel can produce a maximum of 98.6 bhp at 3750 rpm and a maximum of 215 Nm at 1750-3000 rpm. It is equipped with a manual transmission with five gears. Its kerb weight is 1048 kg. It has a ground clearance of 174 millimetres and a wheelbase that is 2491 millimetres long. It takes only 16 seconds to get up to a speed of 100 kilometres per hour. The maximum speed is unchanged at 170 kilometres per hour, but adding the diesel engine boosts it by five kilometres per hour.
How's the Mileage?
According to ARAI, the All-New Ford Figo 2019 has a mileage that ranges from 25.5 kmpl when powered by the 1.5 litre TDCi diesel engine. However, it is 16.3 kmpl when powered by the 1.5-litre Ti-VCT petrol engine and 20.4 kmpl when powered by the 1.2-litre Ti-VCT petrol engine.
How's the Driving Experience?
The 15-inch tires, which have a width of 195/55, are the widest in the class and are primarily responsible for significantly improving ride quality over the model they replace. Additionally, this upgrade assists in the car's ability to glide over bumps as well as difficult areas of the road smoothly, making the car seem more planted most of the time.
Ford did not change the vehicle's suspension configuration in this particular refresh. The Figo has a suspension arrangement that has been finely calibrated for the road conditions in India, which contributes to the car's comfortable and composed ride quality. It occasionally has a rough sensation in the back, a trait shared by the Freestyle and the Aspire, as far as our experience can tell. Accompanying the sharpness of the car's turn-ins comes a satisfying level of feedback from its tires. Compared to diesel, the petrol-powered vehicle has a kerb weight of approximately 30 kilograms (kg) lower, giving the impression that it is easier to drive and throw into curves. In general, the driving dynamics of the Figo continue to be engaging and praiseworthy, and they have only improved in comparison to the version of the car that was available before the facelift.
What's the Interior like?
The interior of the Figo is substantially unchanged from the model that came out before the makeover. However, the newly remodelled central console is the feature that first draws your notice. A minimalist, floating 7-inch touchscreen encased in a panel with a piano black finish has taken the place of the crowded and button-heavy centre console.
The Ford Figo has a spacious interior. All three seats offer ample room. The boot area is generous, and the two cup holders between the seats allow you to keep different-sized water bottles in place. You can even find an extra bottle holder in the door pocket between the front seats if you need extra storage for tissues or house keys.
Tech and Infotainment
The Ford Figo car is not just a pretty face. It's got all the bells and whistles you would expect in a high-end model, like a comfortable ride, top safety ratings, and plenty of features to keep you entertained on long drives. In addition, this car's tech and infotainment options are worth checking out.
First of all, the infotainment system is really easy to use. There are buttons on the steering wheel for controlling everything from the music to the navigation. You can also control the climate and even open the windows inside the car with just a few button presses.
The tech features in this car are also impressive. For example, voice commands can start or stop the stereo, change songs, or adjust the temperature. Plus, there are several settings for hands-free driving, so you can text or talk on your phone without taking your hands off the wheel. In addition, several practical amenities include start/stop buttons on the steering wheel, a camera and sensors for parking in reverse, an automatic climate control system, and USB ports, among many more. Additionally, there is an indigenous infotainment system that is 7 inches in size, has a touchscreen, and has built-in navigation.
Ford Figo offers great tech and infotainment options to make driving more enjoyable and convenient. So if you're looking for a high-end car, this is definitely it!
Safety Equipment
All of the refreshed Figo variants come standard with dual front airbags, anti-lock brakes (ABS) with electronic brake distribution (EBD), front seatbelt reminders, and rear parking sensors. The Ford Figo is the only vehicle in its class to include standard side and curtain airbags, which are included in the highest-end Titanium Blue model.
Which variant to buy?
There are three different versions of the Ford Figo: the Ambiente (which is the base model), the Titanium, and the Titanium Blu (top-spec). The 1.2-litre petrol manual engine and the 1.2-litre diesel manual engine are both available with all three trim levels. However, the 1.2-litre petrol-powered automatic transmission is only available with the Titanium trim level. Prices for the Figo outside of the showroom begin at Rs. 5.82 lakh Indian rupees and go all the way up to Rs. 8.37 lakh Indian rupees (ex-showroom).
Which Cars Compete in this Segment?
Ford Figo is a new entrant in the Indian car market. It is a five-door hatchback that competes with the likes of Maruti Suzuki Alto, Hyundai i10 and Toyota Innova.
Verdict (Value for Money?)
Ford Figo is one of the most popular cars in India. The car has received positive reviews for its performance, fuel economy, and price. In addition, Ford Figo is priced relatively lower compared to other sedan choices in India. In terms of design, Ford Figo has been praised by reviewers for its sleek appearance and strong build quality, making it a worthwhile purchase.
Search Ford Dealers & Showrooms