Discontinued
Krishna Automotive Rourkela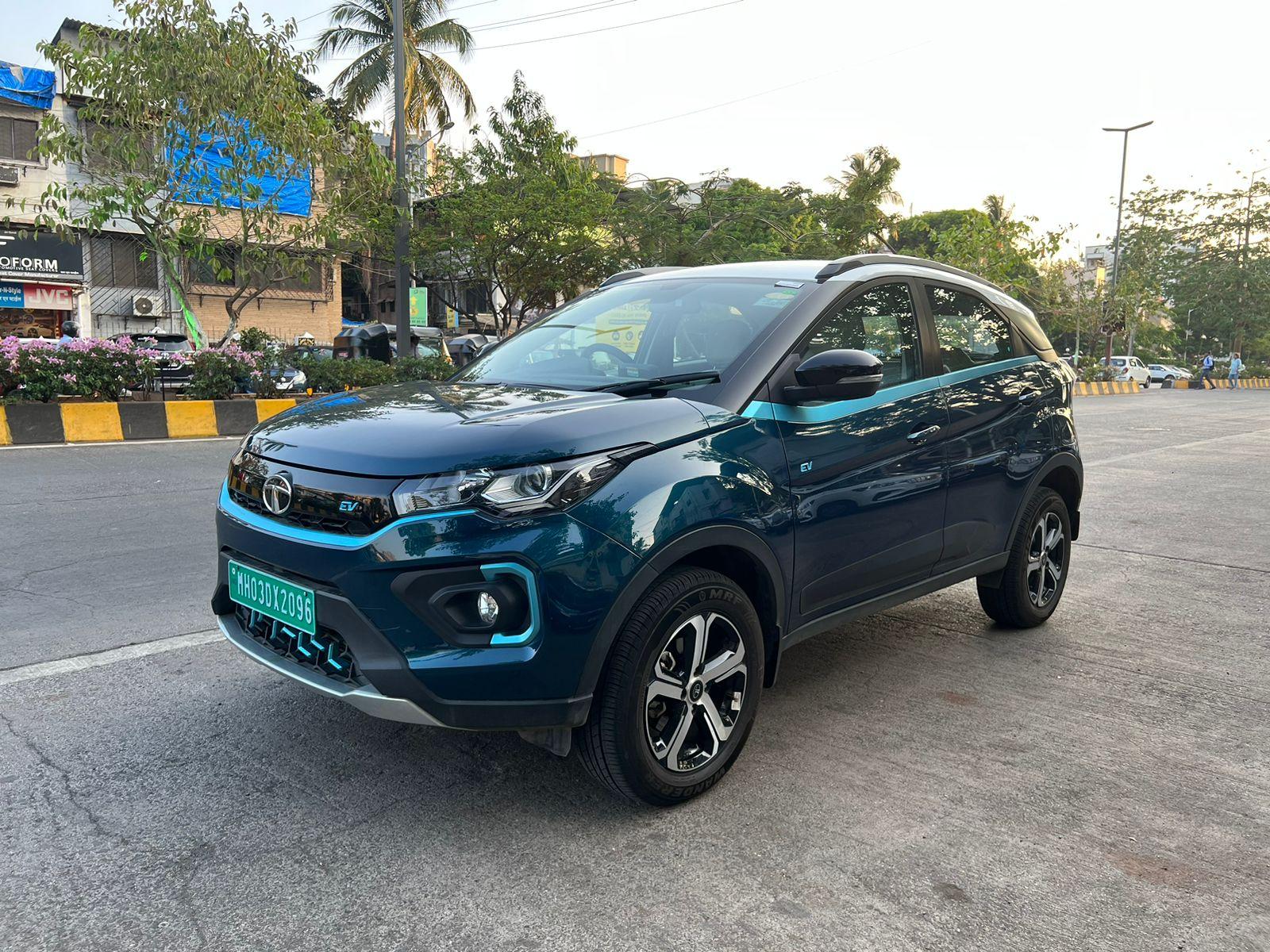 12,172 km
Electric
Automatic
Star Auto India J.B. Nagar, Mumbai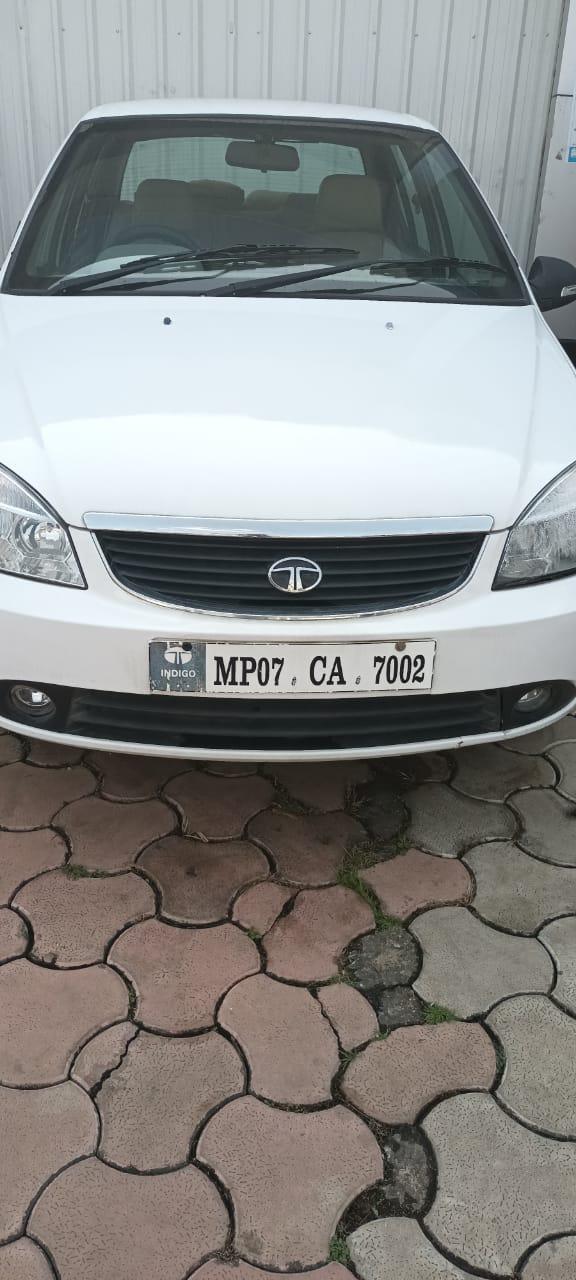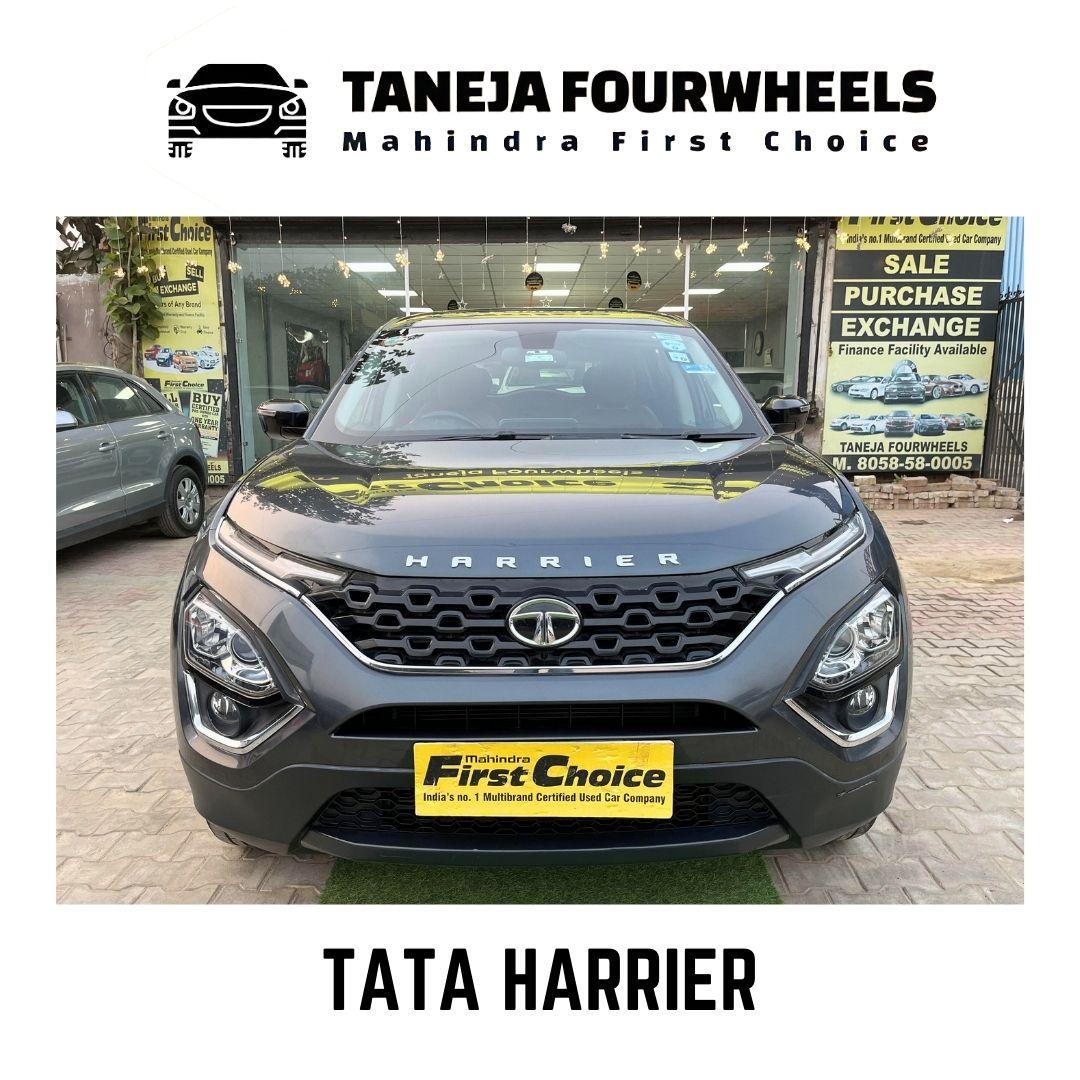 ₹ 18.50 L
₹ 39,132/month 
Taneja Fourwheels Gurgaon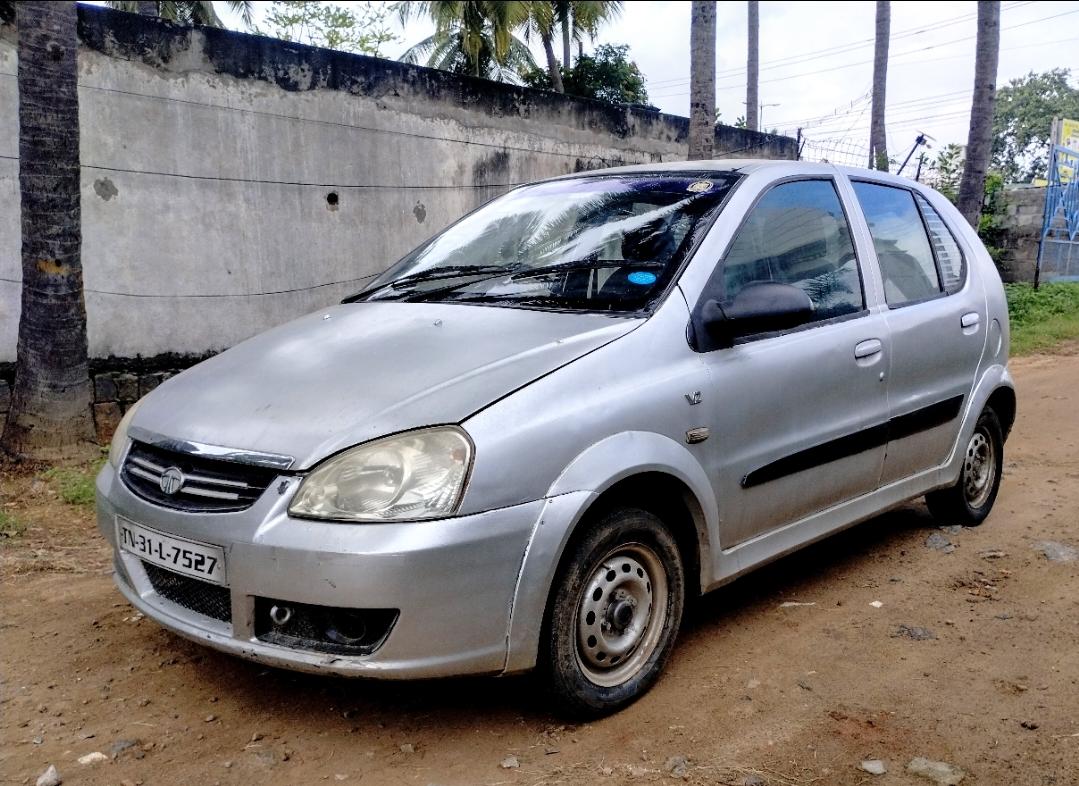 SKS Mahindra First Choice Alagapuram, Salem
SKS Mahindra First Choice Alagapuram, Salem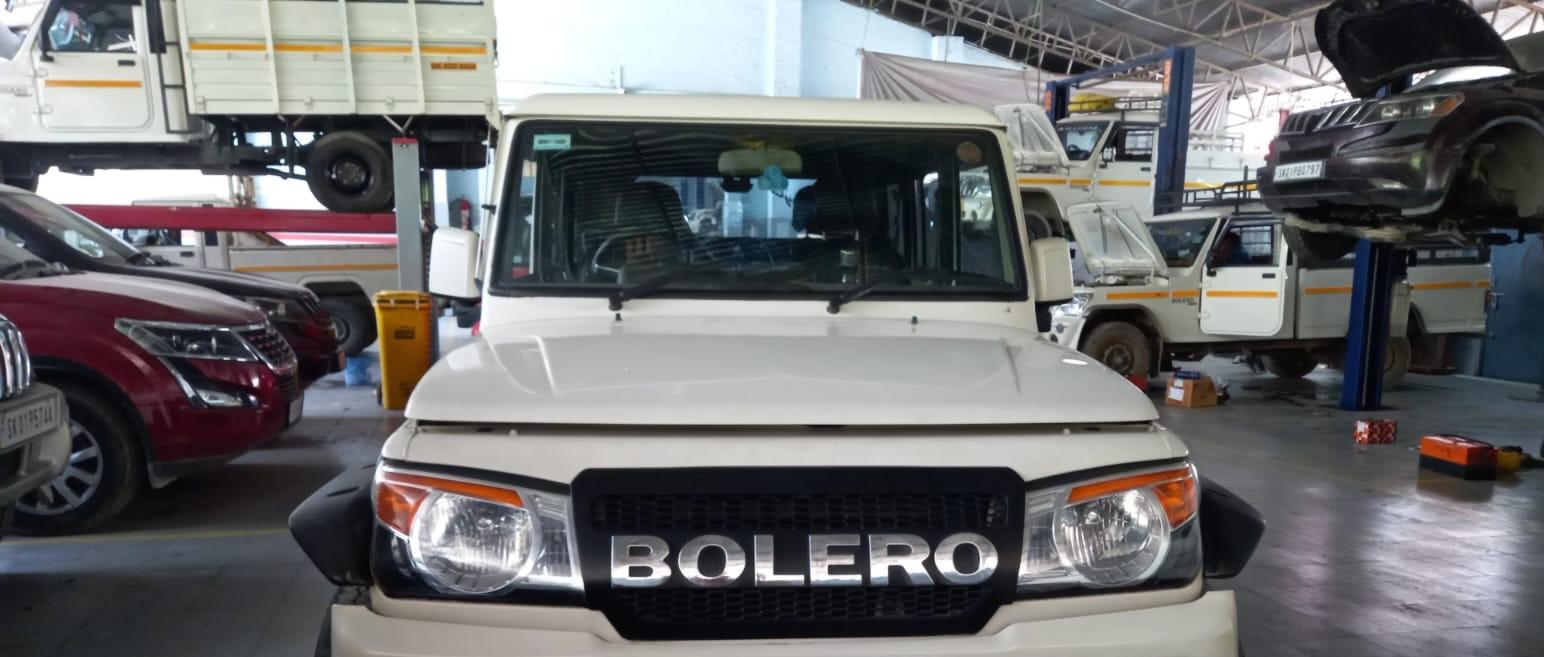 S N Motors Pvt.Ltd Jatradanga, Malda
SKS Mahindra First Choice Alagapuram, Salem
Tata Safari Storme is available in 5 different colors namely Urban Bronze, Sky Grey, Arctic White, Arctic Silver & Pearl White.
Tata Safari Storme Urban Bronze
Available for all Variants.
Tata Safari Storme Sky Grey
Available for all Variants.
Tata Safari Storme Arctic White
Available for all Variants.
Tata Safari Storme Arctic Silver
Available for all Variants.
Tata Safari Storme Pearl White
Available for all Variants.
Browse through a collection of 14 high-quality images showcasing both the exterior and interior of the Tata Safari Storme
Quick Compare With Tata Safari Storme Competitors
| | | | | | |
| --- | --- | --- | --- | --- | --- |
| Tata Safari Storme | | | | | |
| Ex-Showroom Price | | | | | |
| ₹ 11.08 - 16.17 L | ₹ 10.55 - 16.98 L | ₹ 9.33 - 10.26 L | ₹ 8.93 - 9.42 L | ₹ 8.85 - 9.12 L | ₹ 13.59 L |
| C&B Expert Rating | | | | | |
| | | | N/A | | |
| Engine | | | | | |
| 2179 cc | 2499 CC | 2523 CC | 2523 CC | 2523 CC | 2596 CC |
| Transmission | | | | | |
| Manual | Manual | Manual | Manual | Manual | Manual |
| Mileage | | | | | |
| 13.9 - 14.1 KM/L | 0 - 14.4 KM/L | 16 KM/L | 13.86 KM/L | 13 KM/L | 17 KM/L |
| Fuel Type | | | | | |
| Diesel | Diesel | Diesel | Diesel | Diesel | Diesel |
| Seating Capacity | | | | | |
| 5,7 Seater | | 7 Seater | 5 Seater | 2 Seater | 4 Seater |
| Fuel Tank Capacity | | | | | |
| 63.0 L | 0.0 L | 60.0 L | 57.0 L | 60.0 L | 63.0 L |
| No of Variants | | | | | |
| 4 | 6 | 3 | 3 | 3 | 1 |
| Detailed Comparision | Safari Storme vs D-Max | Safari Storme vs Bolero | Safari Storme vs Bolero Camper | Safari Storme vs Bolero Big Pik-Up | Safari Storme vs Gurkha |
Tata Safari Storme Alternatives
Tata Safari Storme Latest Reviews
Tata Safari Storme VariCOR 400 Review
7 years ago
1 mins read
New Tata Safari Storme: Review
8 years ago
1 mins read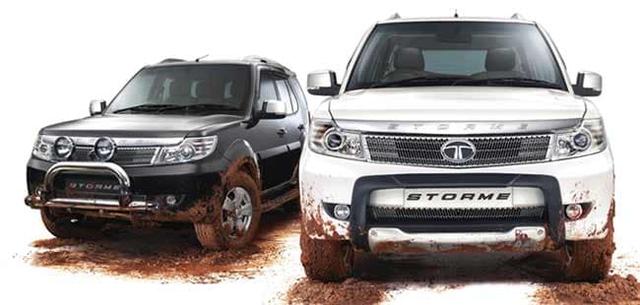 Tata Motors launches 'Safari Owners United League'
9 years ago
1 mins read
Read All Safari Storme Reviews
Tata Safari Storme Expert Review
Tata Safari Storme
The Tata Safari Storme has maintained its status as one of the country's most sought-after automobiles for many years. Even the busiest city streets won't be too much for this strong and sturdy SUV; it can handle any terrain, and the ride is comfortable enough for long distances. But what is it about the Safari Storme that makes it so unique? In this article, we will discuss the characteristics of the Safari Storme that set it apart from the competition. There's a lot to like about this automobile, from the fact that it has a robust engine to the fact that its cabin is roomy. If you are thinking about purchasing an SUV, then you should look at the Tata Safari Storme as an option.
How is the Design?
When it comes to Indian sports utility vehicles (SUVs), the Tata Safari Storme represents something of a deviation from the norm. It is not boxy or awkward in any way, and instead has an overall pleasing appearance. The front end is especially beautifully done, with projector headlamps that come with LED daytime running lights and a chrome grille that contains the Tata emblem. Additionally, the daytime running lights can be turned on and off independently. The sides are not particularly complicated, but there are some attractive features, such as roof rails and alloy wheels that are 17 inches in diameter. A roof-mounted spoiler and LED tail lamps may be found in the rear of the vehicle. Overall, it's a really nicely constructed SUV that should be able to hold up well as it gets older.
The design of the Tata Safari Storme is based on that of the Land Rover Freelander. The vehicle was designed by a team of engineers from Tata Motors, JLR and Magna Steyr. The design process involved extensive use of computer-aided design and modelling. The aim was to create a vehicle that would be both practical and stylish. The front chrome polished dual-slat grille meets with the massive drawn-back headlight units, creating an appearance that is either enormous or more substantial when viewed from the side profile. A substantial band made of chrome is positioned right over the front grille, and it bears the word "STORME" embossed in black. The top of the vehicle, known as the bonnet, is level, giving the impression that the SUV is from an earlier era. The fog lights and small air intakes are all part of the same fog lamps assembly that is located on the lower side of the bumper. To tell you the truth, the front windscreen and the plain window frame on the flanks are significant deal breakers. The profile seen from the side is unimpressive; it seems overly cluttered and features a number of wrinkles. The wheel arches are widened, and a side stepper has been installed, both of which are done for the convenience of the passengers.
In addition to this, the placement of the tyres is not correct, and there is a significant space between the wheel arches and the wheels themselves. Tata was unable to improve the appearance of the vehicle's rear end, and it now has a dated appearance. It has a rounded spoiler at the top, a flat boot lid, a pair of unimpressive tail lights, reflectors, and dual chrome finished tail pipes. Despite the many redesigns, Tata was unable to do justice to the rear styling.
How does it perform?
Under the hood of the Safari Storme is a 2.2-liter, 16-valve DOHC VTT VARICOR diesel engine that is capable of 148 horsepower at 4000 revolutions per minute and 320 Nm of torque between 1,700 and 2,700 revolutions per minute. A manual gearbox with five speeds is used to handle the transmission responsibilities of the vehicle. The top-of-the-line model features a four-wheel drive electronic shift on fly mechanism in addition to a restricted slip differential. This option is available. A more potent version of the 2.2-liter diesel engine, branded the VARICOR 400, and producing 154 horsepower and 400 Nm of torque, is offered on the top-of-the-line trim level of the vehicle. The more powerful engine comes in both 2x2 and 4x4 configurations, and it is paired with a brand new manual gearbox that has six speeds.
How's the Mileage?
The fuel efficiency of the two-wheel drive version is somewhat improved, coming in about 14 kilometers per litre. Although the gasoline engine has a power output that is 9 horsepower more, the diesel engine appears to be more nimble while moving. The Storme can accelerate from a standstill to 100 kilometers per hour in just 15 seconds, despite the fact that it is a hefty vehicle (approximate value).
How's the Driving Experience?
The Safari Storme is an extremely enjoyable vehicle to pilot. It has a good amount of power and the comfort level is really high. The one and only drawback is that it's a little bit on the expensive side. Nevertheless, if you are searching for a fantastic time behind the wheel, the Safari Storme is an option that you should seriously consider.
How's its Off-road Capability?
The Tata Safari Storme is an SUV that is made to be sturdy and rough, and it is designed to handle any kind of terrain. Off-road driving might present a variety of obstacles, but thanks to its robust engine, you'll be able to overcome any obstacle you come across. In addition to this, the suspension system was developed to be able to cope with bumpy and uneven terrain. You may feel confident that the Safari Storme will be able to see you safely through whatever journey that you choose to do with it.
What's the Interior like?
Fortunately for the Storme, the interior is far more tastefully designed than the exterior. The cabin has taken on a more upscale appearance by adopting a darker colour scheme and adding touches of silver throughout. A dynamic four-spoke steering wheel similar to the one seen in the Tata Zest is one of the features that make the cabin stand out. Aside from that, the dashboard has a chic and contemporary design, but the quality of the materials used to construct it is not up to par. A music system, air conditioning vents, and temperature knobs are all included in the center console's silver finish. The floor console has convenient cubby holes built into it for storage purposes. The instrument cluster that sits behind the steering wheel is both spacious and easily readable. There is enough of space for passengers both in the front and in the back, including excellent leg room. There is space in the back of the vehicle for two additional people thanks to the placement of two jump seats. Because of the big glass surface, there a great view, particularly for the driver. When compared to the earlier model, the Storm's cabin now features some updated amenities. The VX top-of-the-line model has a dashboard, center console, and door panels that have a dual-tone finish that is predominantly beige and wooden. The LX and EX models have a dual-tone finish that is predominantly black and silver. Fabric in shades of beige (VX) and gray are used for the seats (LX, EX). Additionally, the steering wheel and gear knob each follow the same pattern of dual combination for their respective trims.
The analogue dials on the instrument cluster are larger than those found on earlier models, and the illumination is bright white. The cluster on the clock that is simple to read is covered in black rims. In addition, the instrument console features a cigarette lighter, AC switches, and a Drive Selector Knob (VX) that allows the user to choose between 4H, 4L, and 2L drive settings. It features air conditioning vents for the occupants in the second row as well as a charging port for mobile devices. When it comes to the amount of space available inside the cabin, the Storme provides a generous amount of both legroom and headroom for all passengers. With roof-mounted air conditioning vents, the dual-tone interior makes the cabin seem more open, larger, and clean than it actually is. The front seats of the SUV can be adjusted in three different ways.
Tech and Infotainment
In this day and age, it is difficult to conceive of existence without the assistance of various forms of technology. Our lives are continuously made simpler and more fun by the abundance of gizmos and gadgets that are constantly surrounding us. The Tata Safari Storme is no different, and it is equipped with a range of different technological and informational capabilities that will keep you engaged and connected even when you are on the road.
The Safari Storme provides you with an automatic temperature control system as well as an adjustable steering column to ensure that you remain comfortable even on the longest of journeys. In addition, there is a built-in four-speaker sound system that provides audio clarity for those individuals who enjoy taking their music with them wherever they go.
Therefore, whether you are searching for a vehicle that can keep up with your hectic lifestyle or one that will help you relax while you are on a lengthy road trip, the Tata Safari Storme will not fail to please you. This automobile has everything you need to make every journey an experience to remember, from its sleek and contemporary style to its robust engine and cutting-edge technological features.
Safety Equipment
When it comes to protecting you and your loved ones, the Tata Safari Storme is a family car that comes standard with all of the most cutting-edge safety technology available today. These include child-proof rear door locks, dual front airbags, anti-lock brakes with electronic brakeforce distribution, seat belts with pretensioners and load limiters, engine immobiliser, and more.
Which variant to buy?
There are four different versions of the Tata Safari Storme: the LX, the EX, the VX, and the VX 4x4. The LX model is the entry-level model, and it has a price of 10.19 lakh Indian Rupees (ex-showroom Delhi). Steel wheels measuring 16 inches in diameter are included, as are manually adjusted outside rear view mirrors (ORVMs), fabric upholstery, dual front airbags, and anti-lock brakes (ABS) with electronic brake distribution (EBD).
The EX model has a starting price of Rs. 11.69 lakh (ex-showroom Delhi) and comes standard with features such as alloy wheels measuring 17 inches in diameter, outside rear view mirrors that can be electrically adjusted, leather upholstery, an eight-way adjustable driver's seat, and steering mounted controls.
The value offering is the VX. It comes equipped with amenities such as alloy wheels that are 18 inches in diameter, projector headlights, fog lamps, rain-sensing windshield wipers, automatic headlamps, cruise control, and a Harman audio system with touchscreen interface and subwoofer, rear camera with park assist sensors, eight-way power adjustable driver's seat with memory function..
The most expensive model is the VX 4x4, which has the capacity to operate all four wheels simultaneously and is the pick of the lot if you are an off-roading enthusiast.
Which Cars Compete in this Segment?
The Safari Storme has competition from a variety of different vehicles that are similarly positioned within the Indian automobile industry. It is a rival to the Mahindra Scorpio and also the Hyundai Creta in terms of prices. Some would also put the Renault Duster here. However, to be honest, the Mahindra XUV500 and Scorpio are both rivals at various levels of the brand. The Mahindra Scorpio is clearly a more popular option, with its rugged and muscular design, great features, and reliability. However, it does not have as powerful an engine and may be costlier.
One of the other vehicles that compete with the Safari Storme is the Renault Duster. It is an SUV that is more affordable than the Safari Storme and comes with a 5-seater configuration. The Hyundai Creta is a larger 5-seater proposition in this regard. Both these SUVs are no match for the brawn of the 7-seater Tata Safari and lack off-roading abilities. However, they are better equipped with contemporary features in some respects. Their engines are also not as powerful as the Safari.
Verdict (Value for Money?)
The Tata Safari, one of the first locally produced and most popular SUVs in India, has been on the market for several years now. In that time, it has seen a number of improvements and updates, notably to its engine and power output. The Tata Safari Storme is based on the X2 Platform of its sibling ARIA and features a more robust Hydro formed Chassis sections, a new 2.2-liter,16-valve DOHC Common Rail Direct injection diesel Engine named VARICOR with Variable Turbine Technology, and a new G76 Mark II Gearbox. Although the Storme is already the most reasonably priced SUV on the market at this size and with this heft, it may benefit from a few upgrades in terms of interior plastic quality, features that are available from other brands, and general refinement. It looks and feels dated, although it offers a powerful engine and suitable ruggedness with that take-me-anywhere feel.
Upcoming Tata Cars
Find expected price range and launch dates of all upcoming Tata cars in India.
Search Tata Dealers & Showrooms