Pipada Automotive Shrirampur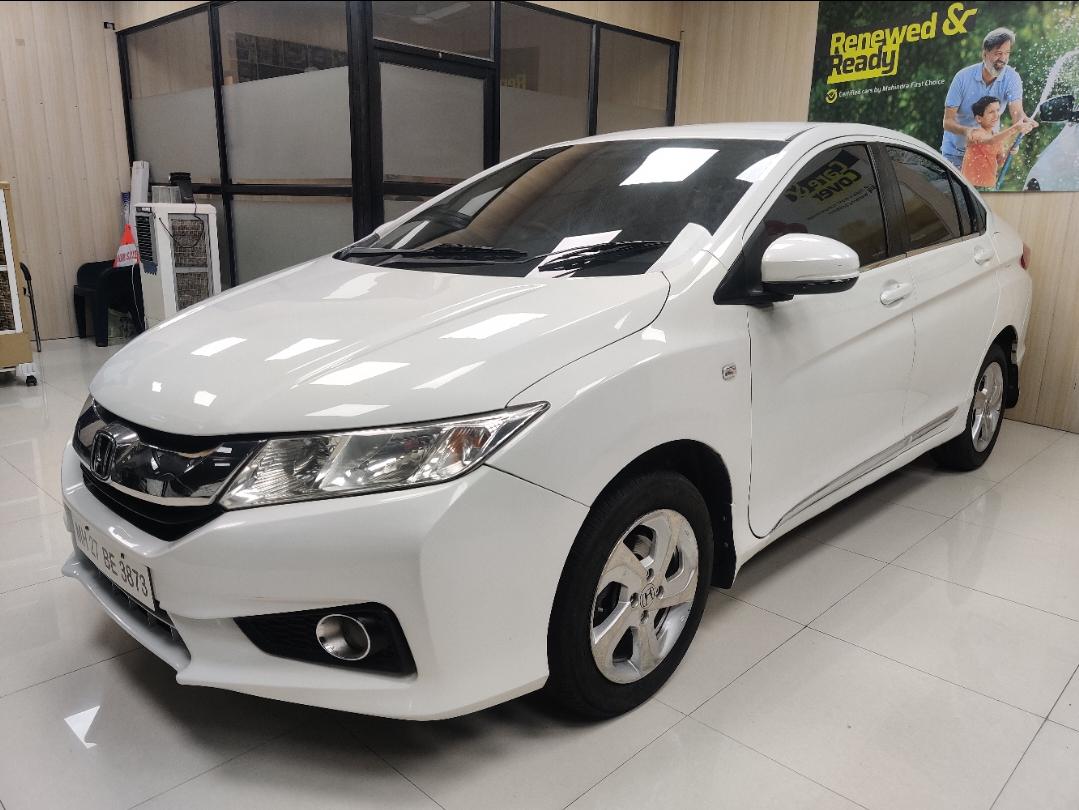 Kale Motorss Mankapur, Nagpur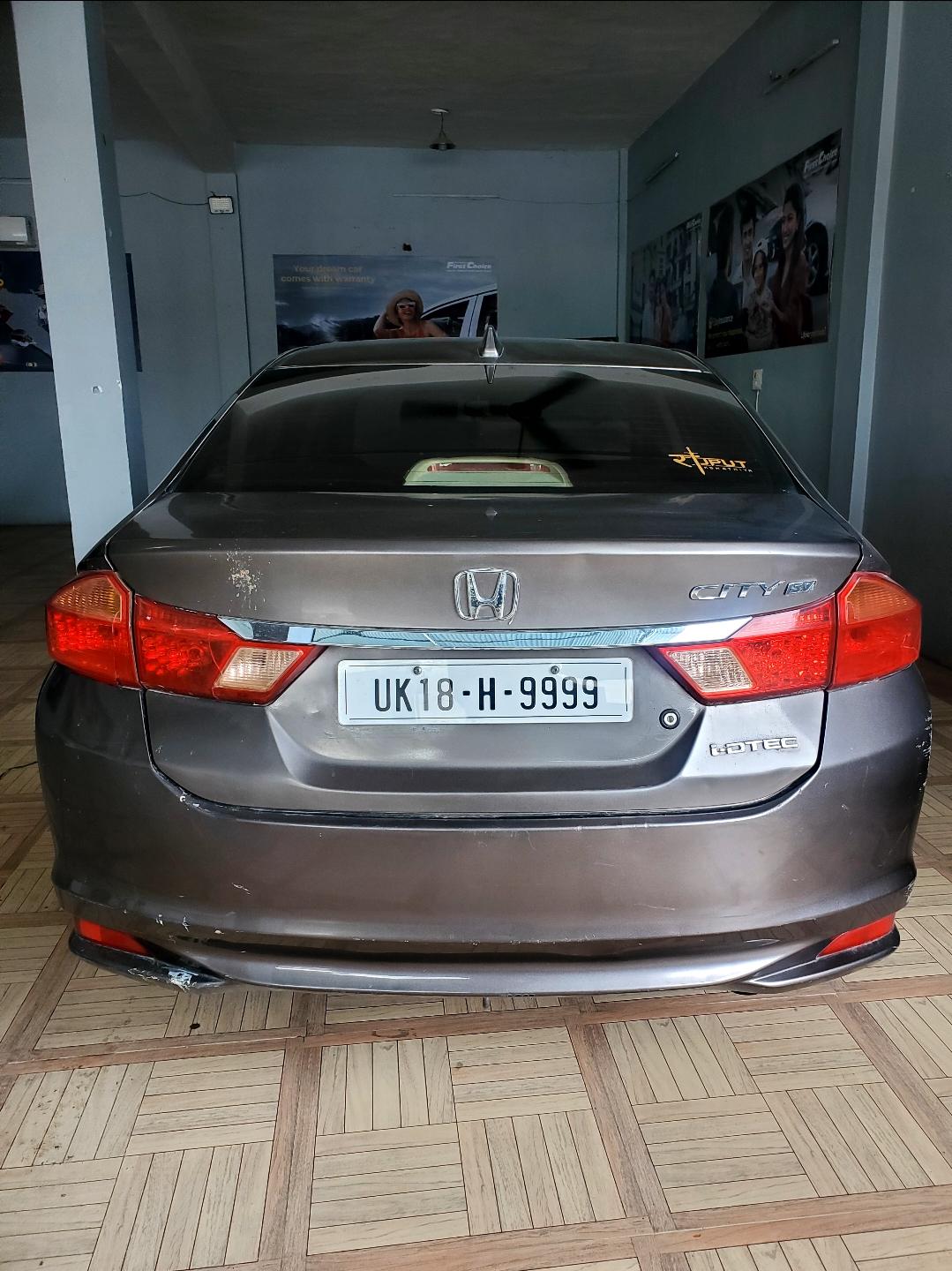 Naveen Enterprises Barhani, Udham Singh Nagar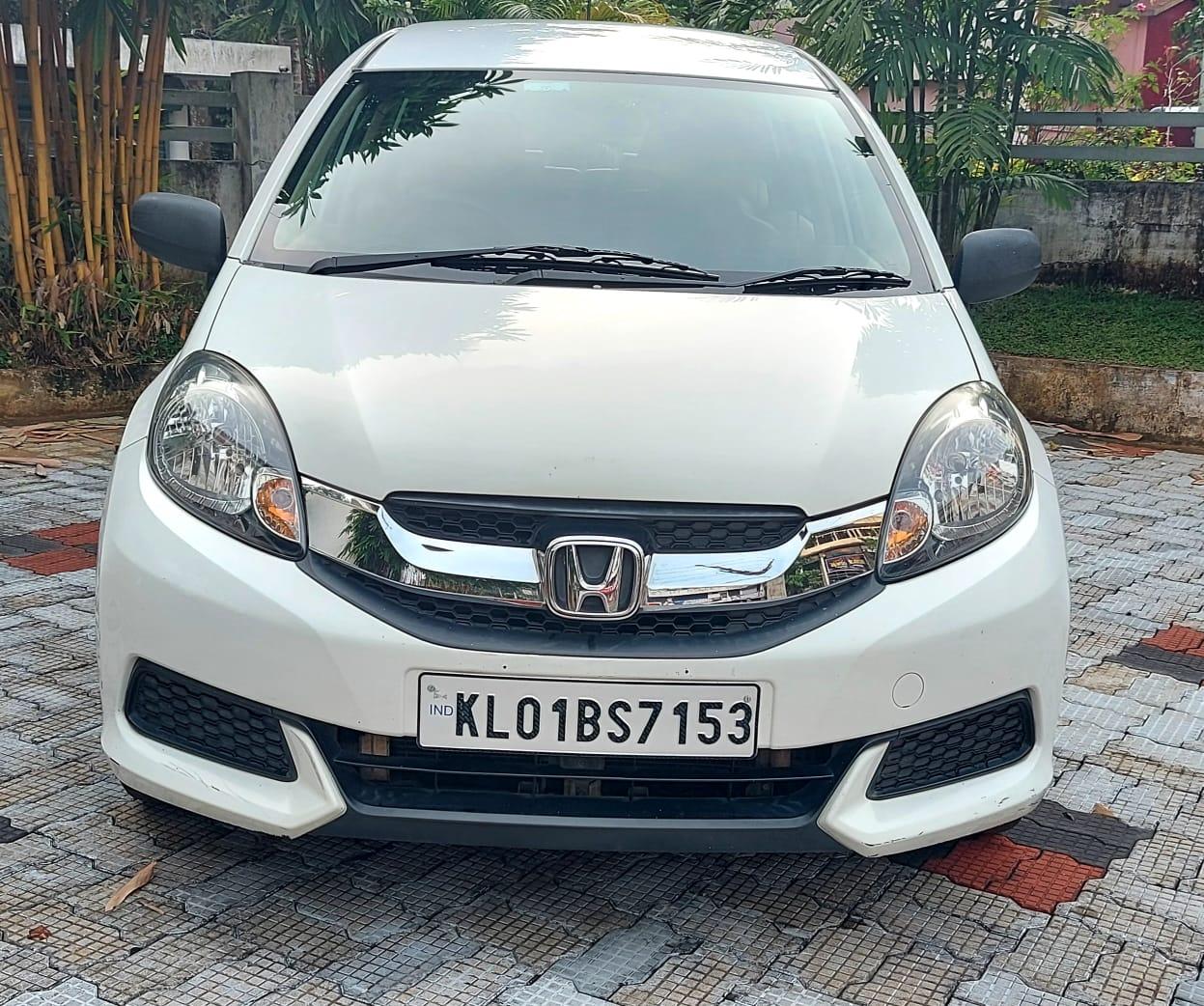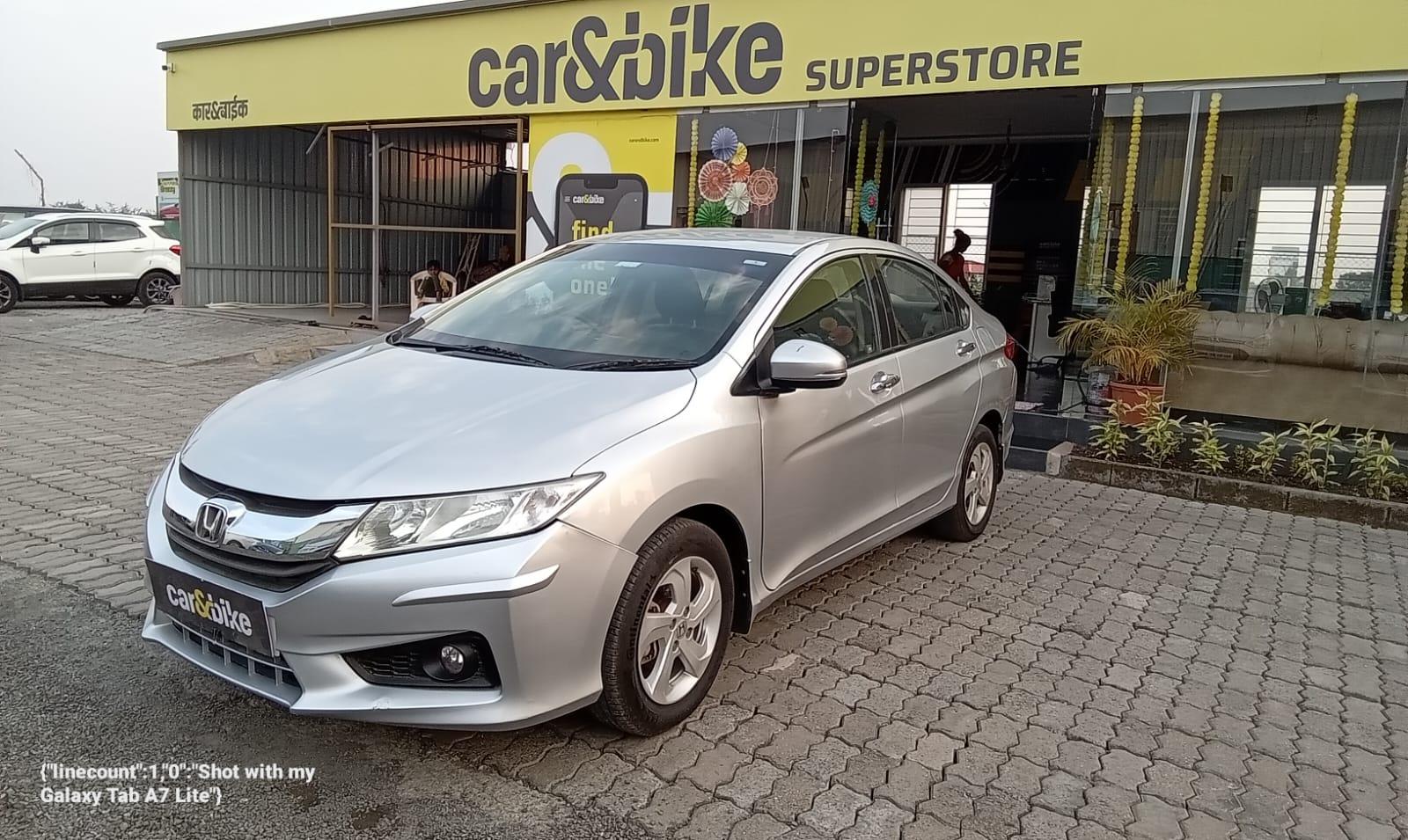 Car&Bike Superstore Nashik Panchvati, Nashik
Car&Bike Superstore Nashik Panchvati, Nashik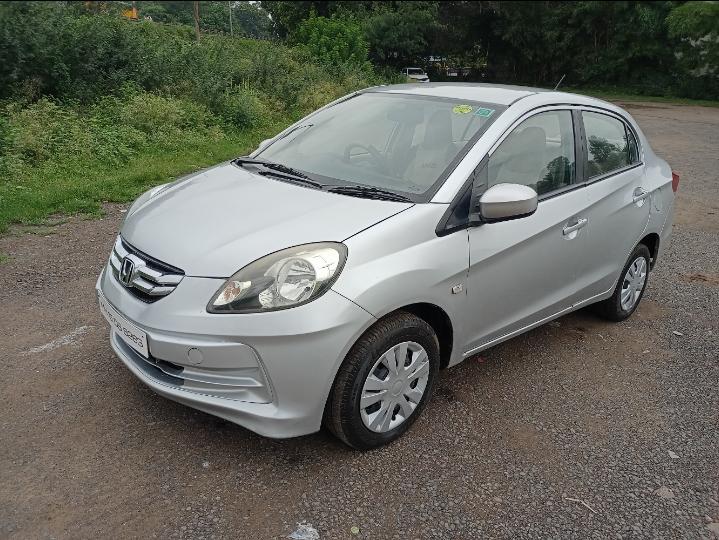 Car&Bike Superstore Nashik Panchvati, Nashik
ADHARSHIYA MOTORS LLP Noida
Honda BR-V is available in 5 different colors namely Carnelian Red Pearl, Orchid White Pearl, Golden Brown, Alabaster Silver & Modern Steel.
Honda BR-V Carnelian Red Pearl
Available for all Variants.
Honda BR-V Orchid White Pearl
Available for all Variants.
Honda BR-V Golden Brown
Available for all Variants.
Honda BR-V Alabaster Silver
Available for all Variants.
Honda BR-V Modern Steel
Available for all Variants.
Browse through a collection of 17 high-quality images showcasing both the exterior and interior of the Honda BR-V
Quick Compare With Honda BR-V Competitors
| | | | | | |
| --- | --- | --- | --- | --- | --- |
| Honda BR-V | | | | | |
| Ex-Showroom Price | | | | | |
| ₹ 9.53 - 13.83 L | ₹ 9.99 - 12.34 L | ₹ 9.99 - 16.49 L | ₹ 8.77 - 11.5 L | ₹ 10.31 - 18.69 L | ₹ 10.7 - 19.79 L |
| C&B Expert Rating | | | | | |
| | N/A | | | | |
| Engine | | | | | |
| 1497,1498 cc | 1199 CC | 1497 CC | 1493 CC | 1498 CC | 1462 CC |
| Transmission | | | | | |
| Manual, Automatic | Manual | Manual | Manual | Manual | Manual |
| Mileage | | | | | |
| 15.4 - 21.9 KM/L | 0 KM/L | 13 - 15.2 KM/L | 17.29 KM/L | 14.8 - 15.43 KM/L | 19.38 - 27.97 KM/L |
| Fuel Type | | | | | |
| Petrol, Diesel | Petrol | Petrol, Diesel | Diesel | Petrol | Hybrid, Petrol, CNG |
| Seating Capacity | | | | | |
| 7 Seater | 5 Seater | 4 Seater | 7 Seater | 5 Seater | 5 Seater |
| Fuel Tank Capacity | | | | | |
| 42.0 L | 0.0 L | 57.0 L | 50.0 L | 48.0 L | 45.0 L |
| No of Variants | | | | | |
| 16 | 5 | 13 | 5 | 23 | 12 |
| Detailed Comparision | BR-V vs C3 Aircross | BR-V vs Thar | BR-V vs Bolero Neo | BR-V vs Astor | BR-V vs Grand Vitara |
Honda BR-V Expert Review
The brand-new Honda BR-V is a car that has the potential to create a significant splash in the industry. It is an inexpensive car that comes equipped with features that are generally only available on more expensive automobiles. In addition to this, customers who have had the opportunity to try it out and provide feedback indicate that it is of high quality. Here are five compelling arguments in support of your decision to purchase a Honda BR-V: 1. Cost-effective: The Honda BR-V is one of the least expensive vehicles currently available on the market. Although it may not include all of the bells and whistles that are standard on more expensive vehicles, it does include amenities that are valued by customers. 2. Dependable: Honda is known for producing high-quality automobiles, and the BR-V lives up to the brand's reputation in this regard. It is straightforward to use and was developed with the user's protection in mind from the beginning. 3. Unique Features: The Honda BR-V comes standard with a number of features that are generally reserved for more expensive automobiles. For instance, it is equipped with a touchscreen interface and can receive satellite radio broadcasts. 4. Low fuel consumption: Because of its low fuel consumption, the Honda BR-V is an excellent option for those who are concerned about their monthly power expenses. 5. Quality The Honda BR-V has an excellent level of quality.
How is the Design?
The BR-V is Honda's first attempt at a tiny sport utility vehicle, and it is based on the same platform as the Brio, Amaze, and Mobilio. The front profile is commanding and features a prominent chrome grille, and the back end has an appearance that is more upscale. The side panels bring to mind Mobilio, with their similarly angular and distinct character lines. The seven-interiors seaters are decorated in a gloomy style and provide a pleasant seating arrangement in the front and center rows. The range is powered by 1.5-liter gasoline and diesel engines, each of which can be paired with either a six-speed manual or a continuously variable transmission (CVT), depending on the model. According to Honda, the diesel-powered BR-V achieves the segment's greatest fuel efficiency, which is rated at 21.9 kilometers per liter.
The Honda BR-V is a car that stands out from the crowd thanks to its one-of-a-kind and eye-catching design. The car's body is smooth and sophisticated, and it has a prominent front grille that lends the impression that it can take on any challenge. The headlights are mounted high on the vehicle, which gives the impression that the vehicle is both powerful and sophisticated.
The BR-interior V's is just as amazing looking as the exterior, boasting a high level of both craftsmanship and beauty. The interior of the vehicle is finished in high-quality materials throughout, giving it an upscale appearance and feel. Because they are supportive and comfortable, the seats make long car rides more bearable and enjoyable. Additionally, it comes equipped with a wide selection of convenient standard amenities, such as air conditioning, Bluetooth connectivity, and an auxiliary port for streaming music. The Honda BR-V is a car that, all things considered, has a great design and offers an outstanding deal for the money.
How does it perform?
Subcompact in size but marketed as a compact crossover SUV, the Honda BR-V is Honda's offering in the automobile industry. The model year 2016 marked the debut of this vehicle, which comes in three distinct iterations: LX, EX, and Touring. According to the Canadian Environmental Assessment Agency, the BR-V achieves an impressive fuel economy of up to 40 kilometers per liter on the highway and 29 kilometers per liter in the city.
The Honda BR-V has received accolades for the way in which it handles, the ride quality it provides, the interior design, and the overall aesthetics. According to the opinions of a few testers, its overall performance is on par with that of larger SUVs such as the Toyota RAV4, Nissan Rogue, and Mazda CX-3. The BR-V "feels agile when driven fast through tight curves and handles smoothly on uneven roads," as stated by CarAndDriver.com. According to the opinions of some other reviewers, the ride may be excessively bumpy for some of the passengers, and the rear visibility may be compromised when driving in heavy traffic. On the other hand, most critics agree that the Honda BR-V is a fun vehicle to operate behind the wheel.
The Honda BR-V is a small car that competes with vehicles like the Toyota RAV4 and the Mazda CX-3. It has an engine that produces 109 horsepower and can go up to 100 kmph in 8.1 seconds. The torque figures for this car are as follows: at 1800 rpm, it has 147 foot-pounds of torque; at 4000 rpm, it has 207 foot-pounds of torque; and at 6000 rpm, it has 272 foot-pounds of torque.
One of the most appealing features of the Honda BR-V is its engine. This car comes standard with a 1.5-liter four-cylinder engine that produces 123 horsepower and 106 pound-feet of torque. This engine is able to provide good performance and fuel economy at the same time. In addition to its engine, the Honda BR-V also comes standard with several other features that make it an enjoyable car to drive. These features include air conditioning, power windows and locks, dual front airbags, ABS brakes, and traction control. All of these features work together to make the Honda BR-V an extremely safe and reliable vehicle.
The Honda BR-V is a fun and fuel-efficient car that is great for commuting. The top speed of this car is around 177 kmph. This car has good fuel economy and is able to get up and go quickly.
How's the Mileage?
The Honda BR-V is an excellent option for those who live and work in the city. The fuel economy is really good, and it is easy on the driver's shoulders. Because the engine is both powerful and fuel efficient, you should have no problems traveling over long distances. In addition to this, the automobile has an excellent suspension system that makes it simple to drive on rough pavement. If you are looking for a fuel-efficient and comfortable vehicle that that gets decent economy, the Honda BR-V is a fantastic option to consider.
How's the Driving Experience?
People who are seeking for an economical automobile that will still provide them with a nice driving experience will find that the Honda BR-V is a fantastic option to consider. The inside of this car is really roomy and comfy, and it gets decent mileage for a car of its size. Because of its excellent handling, it is an excellent option for anyone who need a vehicle that is suitable for both short and long-distance trips. The BR-V comes standard with a number of cool features, one of which is the capability to use a smartphone app to regulate the temperature inside the vehicle. In all, the Honda BR-V is a wonderful choice for anyone searching for a car that is friendly to their wallet while still providing them with excellent experiences both as a driver and a passenger.
How's its Off-road Capability?
The Honda BR-V is an excellent vehicle for usage in off-road environments. Because of its sturdy construction, it is an excellent choice for traveling on unpaved roads and trails. Additionally, the vehicle has a strong ground clearance and is able to perform well on tough terrain. When driving in rough terrain, having a vehicle that has good visibility both inside and out is essential. The BR-V fulfills this requirement admirably. The car's suspension system is able to handle rougher roads effectively, and the vehicle does not bottom out or become too choppy as a result. People who are looking for a vehicle that is capable of off-road travel and can be driven on any type of terrain will find that the BR-V is an excellent option to consider.
What's the Interior like?
The snuggery cabin provides sufficient leg and head room for all occupants because to its wide area that is distributed across three rows. Even the third row provides comfortable space, however sitting there for an extended period of time is not recommended. The use of a dark interior theme combined with a hint of chrome around the air conditioning vents and dashboard gives the cabin an upscale appearance. The quality of the plastic used on the dashboard is satisfactory; it does not have a compromised or inexpensive appearance. The contemporary dashboard design features a center console that has a flat appearance and incorporates an audio system as well as temperature dials. The interior design is derived from the new Amaze. The instrument cluster is quite large, and it is easy to see clearly from behind the steering wheel that has three spokes. One of the other aspects that Honda has improved is the amount of space available for storage. The BR-V now boasts cup holders on the floor-console and doors, as well as a huge glove box and seat back pockets, among other features. Even though the vehicle has a low height, the sight from within the cabin is pretty good, and the height of the driver's seat can be modified.
One of the drawbacks of the BR-V is that it does not have a particularly huge amount of cargo space, which might be an issue if you are attempting to transport bulky objects. However, the amount of space that is provided within the vehicle is adequate for the most majority of passengers.
Tech and Infotainment
2013 saw the introduction of a new small vehicle by Honda called the BR-V. Those who are seeking for a car at a reasonable price may want to consider this alternative; nevertheless, in terms of technology and infotainment, it does not offer the finest choices. The fact that this vehicle does not have Bluetooth connectivity is one of its most glaring flaws. This makes it difficult to connect to phone apps and other devices, which can be annoying if you need to use them frequently. If you need to connect to a phone app or other device frequently, click here. In addition, there is no CD player or AUX port, which means that in order to watch films or listen to music, you will need to rely on some other form of entertainment. The Honda BR-V receives poor ratings across the board when it comes to the safety features it offers. When compared to the other vehicles in its class, the Honda BR-V received only two out of a possible five stars from the National Highway Traffic Safety Administration (NHTSA) for its safety.
Safety Equipment
The five-door, three-row crossover SUV known as the Honda BR-V was made available for purchase in the United States for the first time in March of 2016. Both the 1.5-liter and the 2.0-liter versions of the I4 engine that are offered in the Honda BR-V can be equipped with front-wheel drive or all-wheel drive, depending on the driver's preference. The EPA has given the Honda BR-V a rating of 11.48/15.73/13.18 Kilometers per liter for city, highway, and combined fuel economy.
The Honda BR-V is equipped with seven airbags as standard, including two frontal airbags, four side-impact airbags, and one head curtain airbag. These airbags are designed to protect passengers in the event of an accident. Additionally, the BR-V is equipped with stability control, traction control, electronic roll mitigation, and brake assist technology. The BR-V comes standard with headlights that automatically adjust with brightness levels to help drivers see better in low light conditions, giving drivers added peace of mind when driving at night or in poor weather conditions. These headlights help drivers see better in conditions where there is less available light.
Which variant to buy?
The Honda BR-V should be at the top of your list of potential purchases if you are in the market for a tiny car that is economical, stylish, and efficient in its use of fuel. Because the BR-V is available in three distinct iterations, including a hybrid model, you will be able to choose one that is an excellent match for the way you often drive. The standard engine in the base model is a 1.5-liter unit that generates 106 horsepower and 114 pound-feet of torque. The engine in the hybrid model is a combination of a gasoline engine and an electric motor. Standard equipment on every model includes things like air conditioning, power windows and locks, and a number of safety features like stability control and a rear-view camera. Standard equipment also includes things like air conditioning, power windows and locks.
Which Cars Compete in this Segment?
Subcompact crossover utility vehicle (SUV) competition in the small car sector of the automotive market is provided by Honda with their BR-V model. Among the vehicles that the Honda BR-V competes with on the market are the MG Astor, the Volkswagen Jetta, the Skoda Yeti, and the Volkswagen Tiguan. The BR-V, which was introduced in 2017 as a replacement for the CR-V, has been advertised as both an affordable family car and a sports utility vehicle. It was released as a replacement for the CR-V in 2017. The BR-V has a powerful and responsive V6 engine, which contributes to the vehicle's overall performance. Additionally, it is equipped with features like as front-wheel drive, four-wheel drive, and an all-wheel drive system that may be purchased as an option.
Verdict Value for Money?
Drivers who are interested in purchasing a compact car that is affordable and provides a good value for their money have found the Honda BR-V to be a popular option. Because of its reputation for dependability and its advantageous fuel economy, the automobile is an excellent choice for consumers who are shopping with a limited spending limit.
The BR-V isn't particularly exciting to drive, which is one of the vehicle's many drawbacks. However, the vehicle's dependability makes it an ideal option for individuals who are looking for something that is both economical and practical.
Upcoming Honda Cars
Find expected price range and launch dates of all upcoming Honda cars in India.
Search Honda Dealers & Showrooms