Isuzu D-Max
₹ 10.55 - 16.98 Lakh
Ex-Showroom Price
Isuzu D-Max on-road Price in Pune
| | |
| --- | --- |
| Ex-Showroom Price | ₹ 10.55 L |
| RTO | ₹ 1.16 L |
| Insurance | ₹ 28,729 |
| TCS | ₹ 10,549 |
| On Road Price | ₹ 12.10 L |
D-Max Base Model Price in Pune
| | |
| --- | --- |
| Ex-Showroom Price | ₹ 10.55 L |
| RTO | ₹ 1.16 L |
| Insurance | ₹ 28,729 |
| TCS | ₹ 10,549 |
| On Road Price | ₹ 12.10 L |
D-Max Top Model Price in Pune
| | |
| --- | --- |
| Ex-Showroom Price | ₹ 16.98 L |
| RTO | ₹ 1.87 L |
| Insurance | ₹ 45,974 |
| On Road Price | ₹ 19.48 L |
Isuzu D-Max Variants Price in Pune
Variants
On-Road Price
Compare
Diesel, 0.00 KM/L, Manual
| | |
| --- | --- |
| Ex-Showroom Price | ₹ 10,54,900 |
| RTO | ₹ 1,16,039 |
| Insurance | ₹ 28,729 |
| On-Road Price in Pune | ₹ 12,10,217 |
Diesel, 0.00 KM/L, Manual
| | |
| --- | --- |
| Ex-Showroom Price | ₹ 10,64,900 |
| RTO | ₹ 1,17,139 |
| Insurance | ₹ 28,997 |
| On-Road Price in Pune | ₹ 12,21,685 |
Diesel, 0.00 KM/L, Manual
| | |
| --- | --- |
| Ex-Showroom Price | ₹ 10,99,900 |
| RTO | ₹ 1,20,989 |
| Insurance | ₹ 29,937 |
| On-Road Price in Pune | ₹ 12,61,825 |
Diesel, 0.00 KM/L, Manual
| | |
| --- | --- |
| Ex-Showroom Price | ₹ 11,09,900 |
| RTO | ₹ 1,22,089 |
| Insurance | ₹ 30,204 |
| On-Road Price in Pune | ₹ 12,73,292 |
Diesel, 0.00 KM/L, Manual
| | |
| --- | --- |
| Ex-Showroom Price | ₹ 15,00,000 |
| RTO | ₹ 1,65,000 |
| Insurance | ₹ 40,664 |
| On-Road Price in Pune | ₹ 17,20,664 |
Diesel, 14.40 KM/L, Manual
| | |
| --- | --- |
| Ex-Showroom Price | ₹ 16,98,000 |
| RTO | ₹ 1,86,780 |
| Insurance | ₹ 45,974 |
| On-Road Price in Pune | ₹ 19,47,734 |
Isuzu D-Max on-road Price in Pune
The on-road price for Isuzu D-Max in Pune ranges between ₹ 12.1 to 19.48 Lakh. The on-road price of diesel variants of D-Max starts from ₹ 12.1 Lakh. The top competitors of Isuzu D-Max i.e.
MG Hector price in Pune
starts from ₹ 15 Lakh &
Mahindra Bolero price in Pune
starts from ₹ 9.33 Lakh.
Calculate Isuzu D-Max EMI in Pune
Ex Showroom Price:
₹ 10.55 L
Duration (5 Years)
5 Years
EMI ₹ 21,897
for 5 year @9%* Interest Rate
*Interest rate may vary subject to your credit score.
Viiraaj Isuzu Coming Soon
Viiraaj Isuzu (sai Sakshi Auto World Pvt Ltd) Sr No 132/2a-3a, Next To Sai Service Petrol Pump, Pune - Mumbai Express Highway, Tathwade,Maharashtra-411033
Price of Isuzu D-Max Alternatives in Pune
Ex-Showroom Price
₹ 23 - 27 L
Used Isuzu Cars in Pune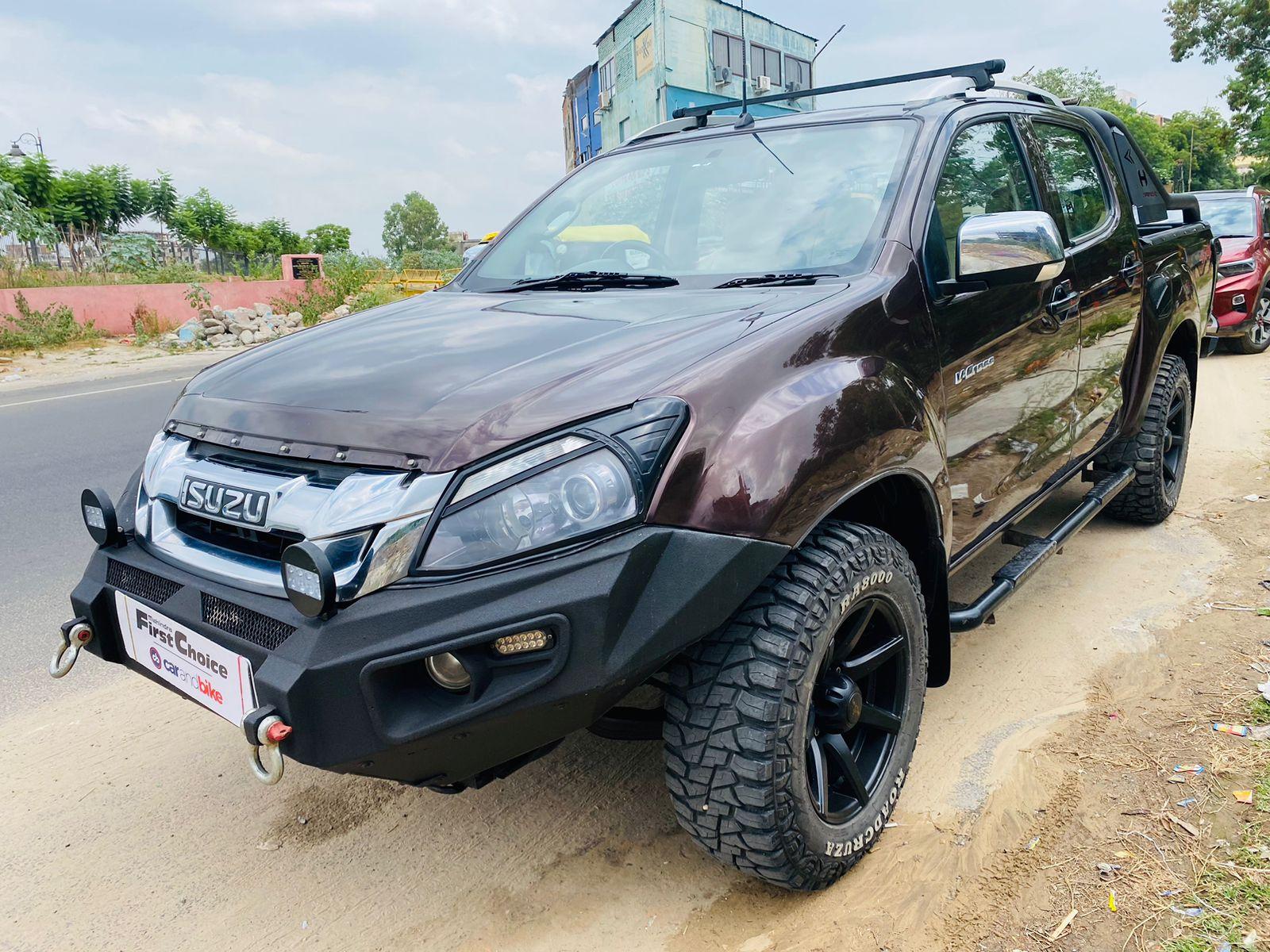 ₹ 14.90 L
₹ 33,371/month 
Car Estate Ajmer Road, Jaipur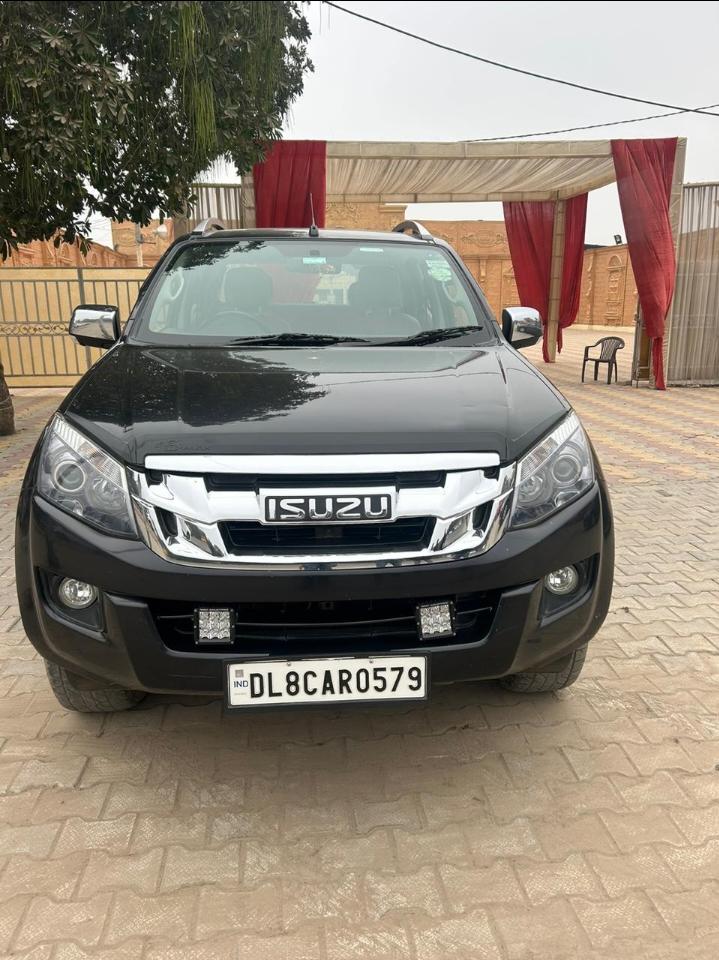 Taneja Fourwheels Gurgaon
Isuzu D-Max Price in Pune