Discontinued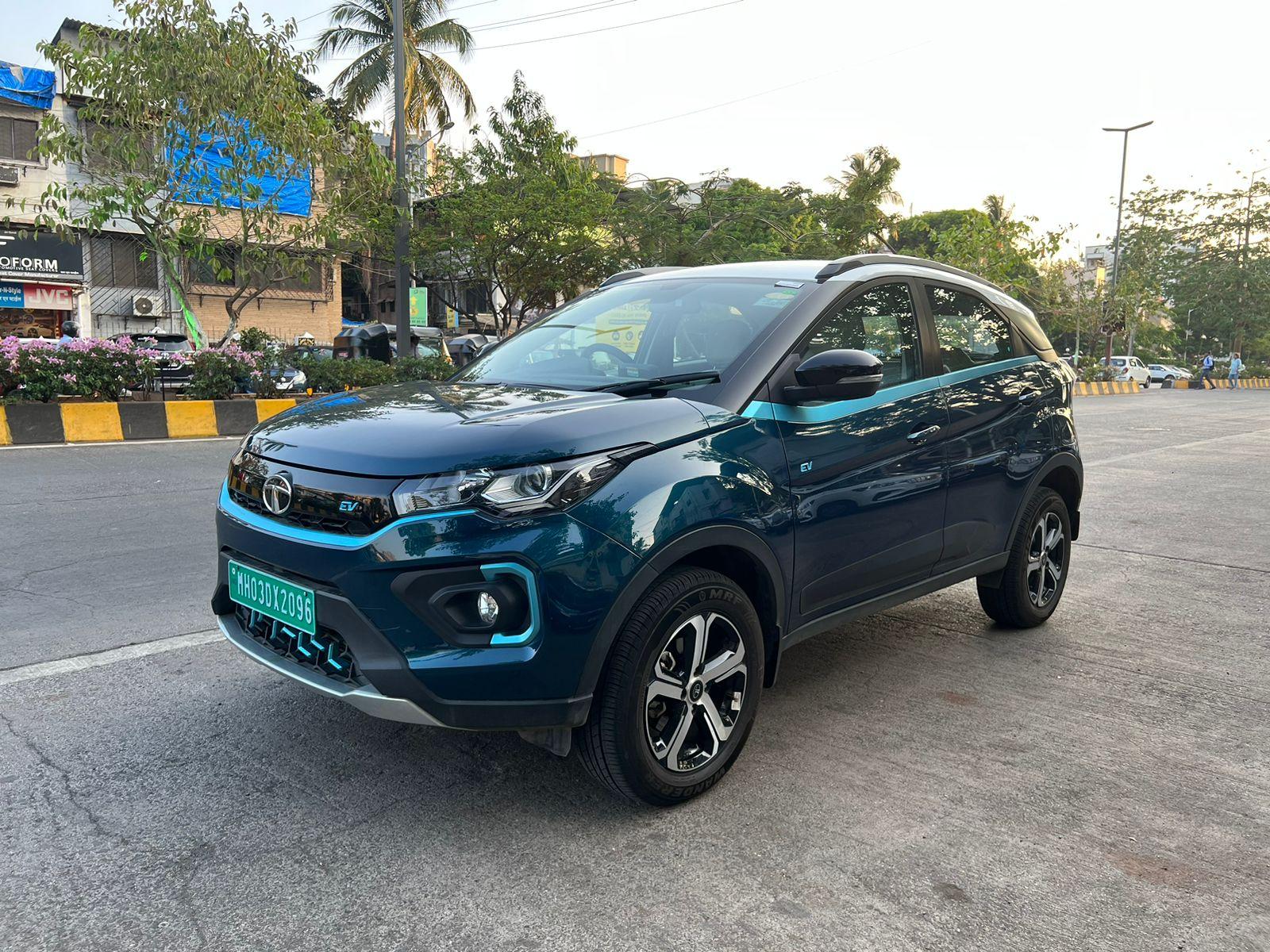 12,172 km
Electric
Automatic
Star Auto India J.B. Nagar, Mumbai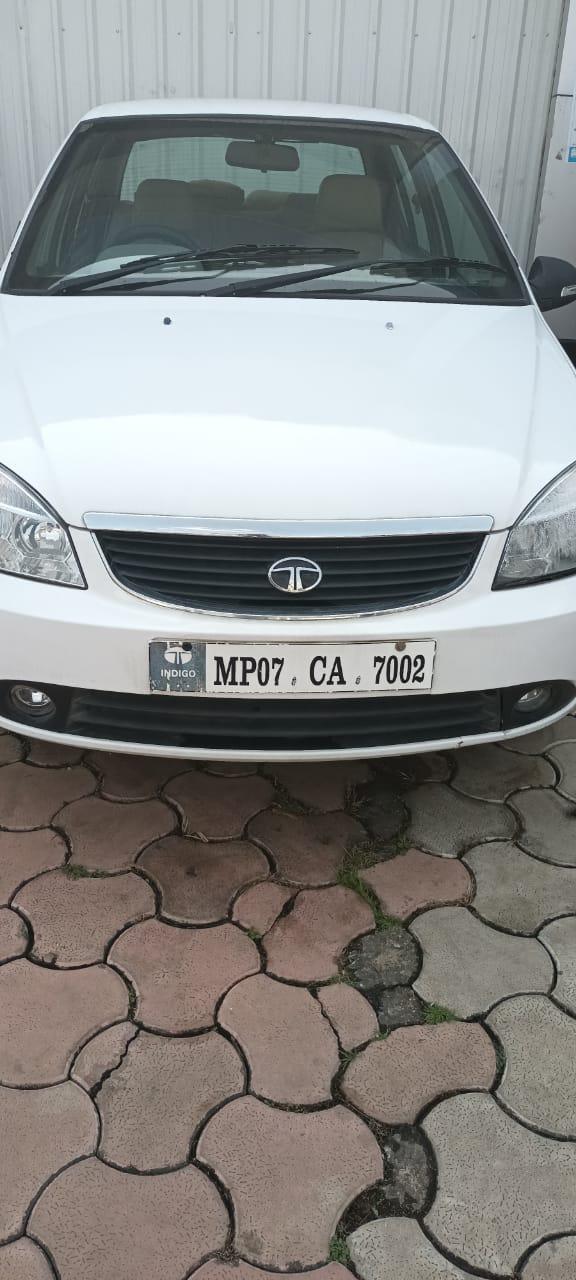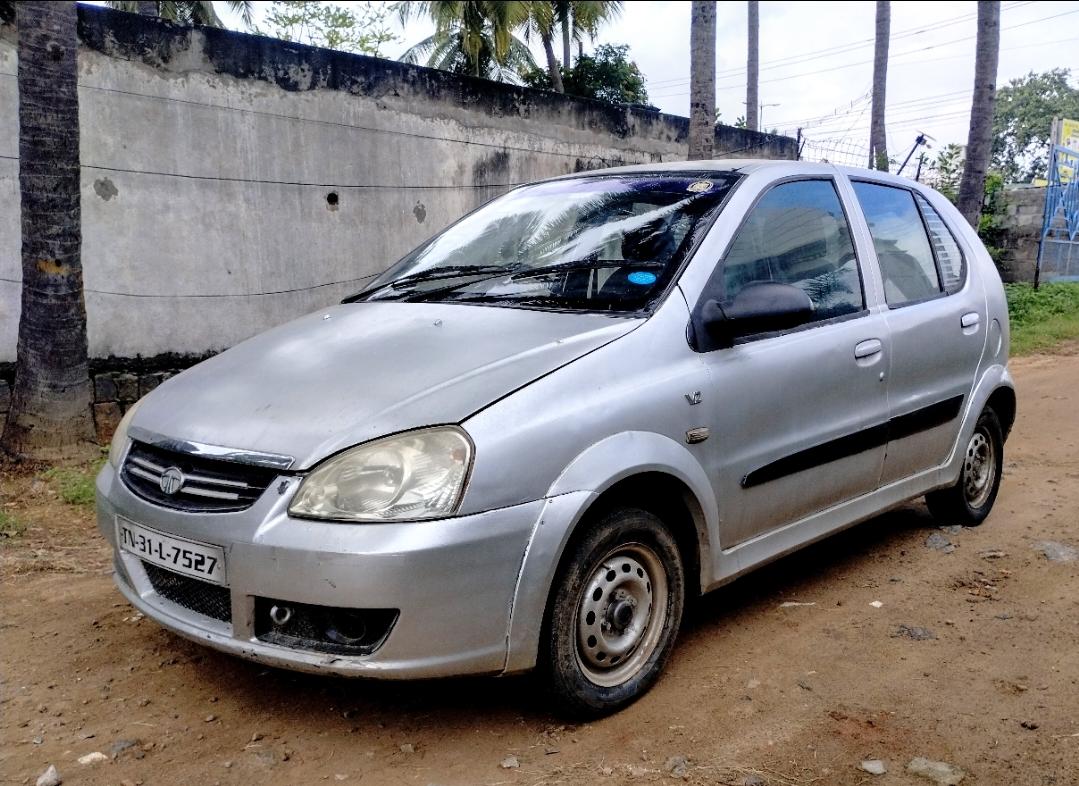 SKS Mahindra First Choice Alagapuram, Salem
SKS Mahindra First Choice Alagapuram, Salem
SKS Mahindra First Choice Alagapuram, Salem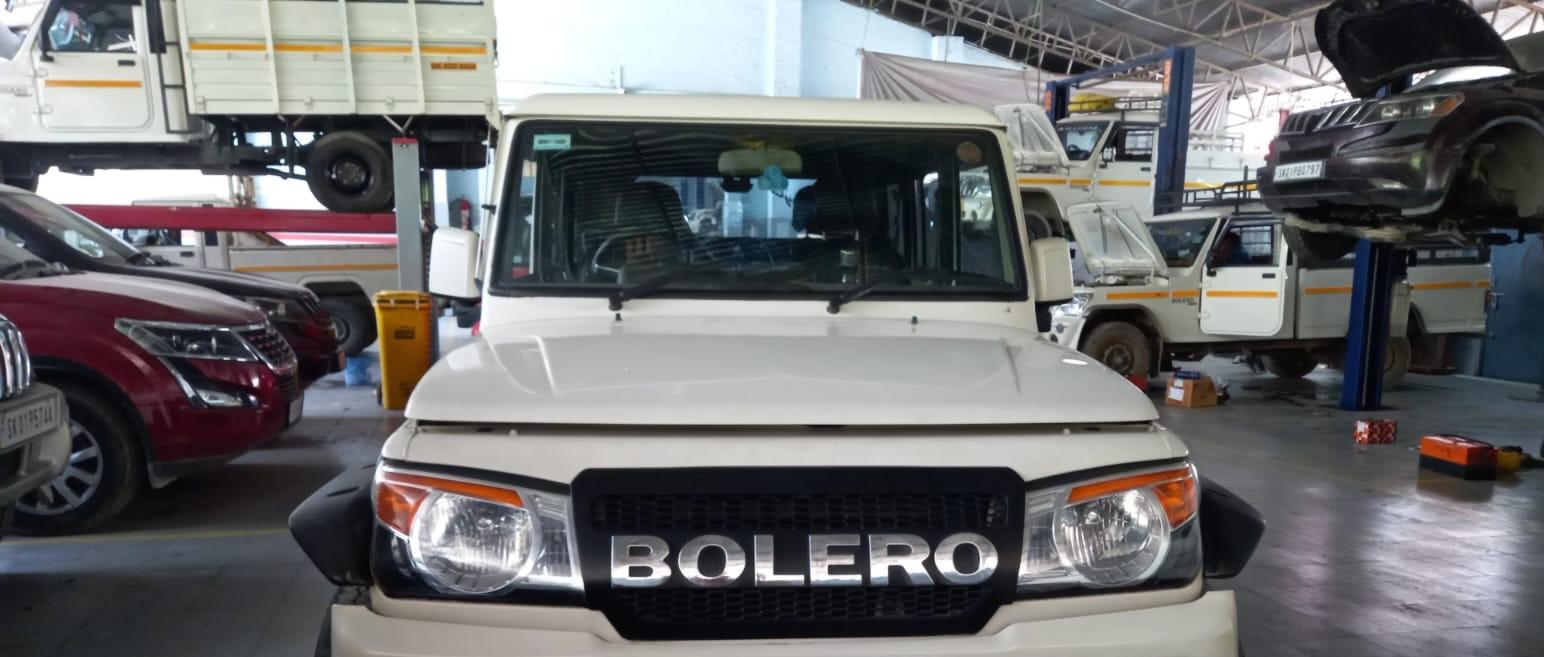 S N Motors Pvt.Ltd Jatradanga, Malda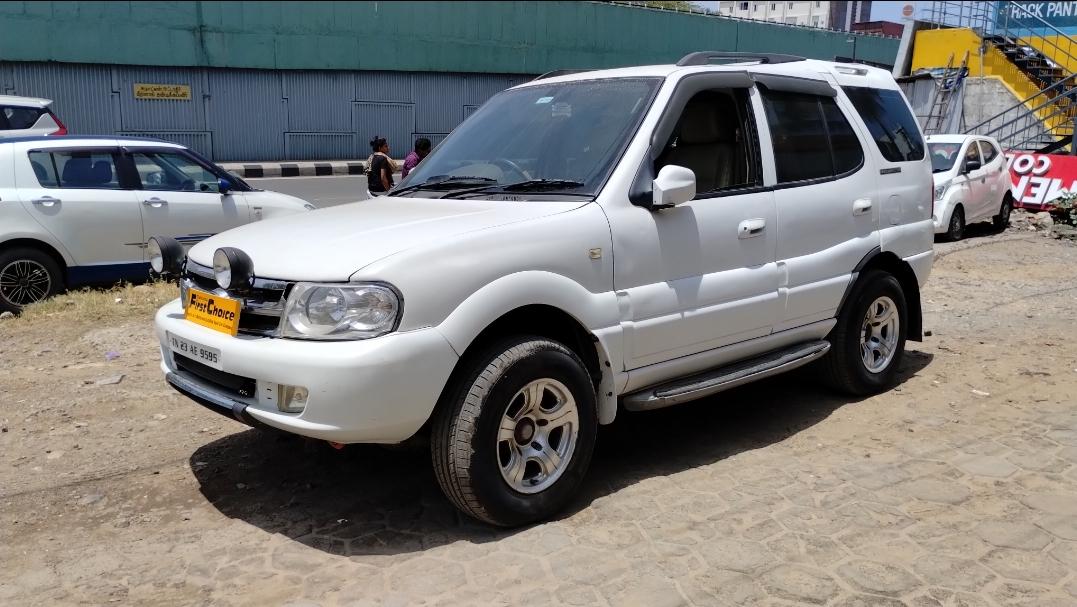 SKS Mahindra First Choice Alagapuram, Salem
Akvee Automotives Pvt Ltd Ponkunnam Court, Kottayam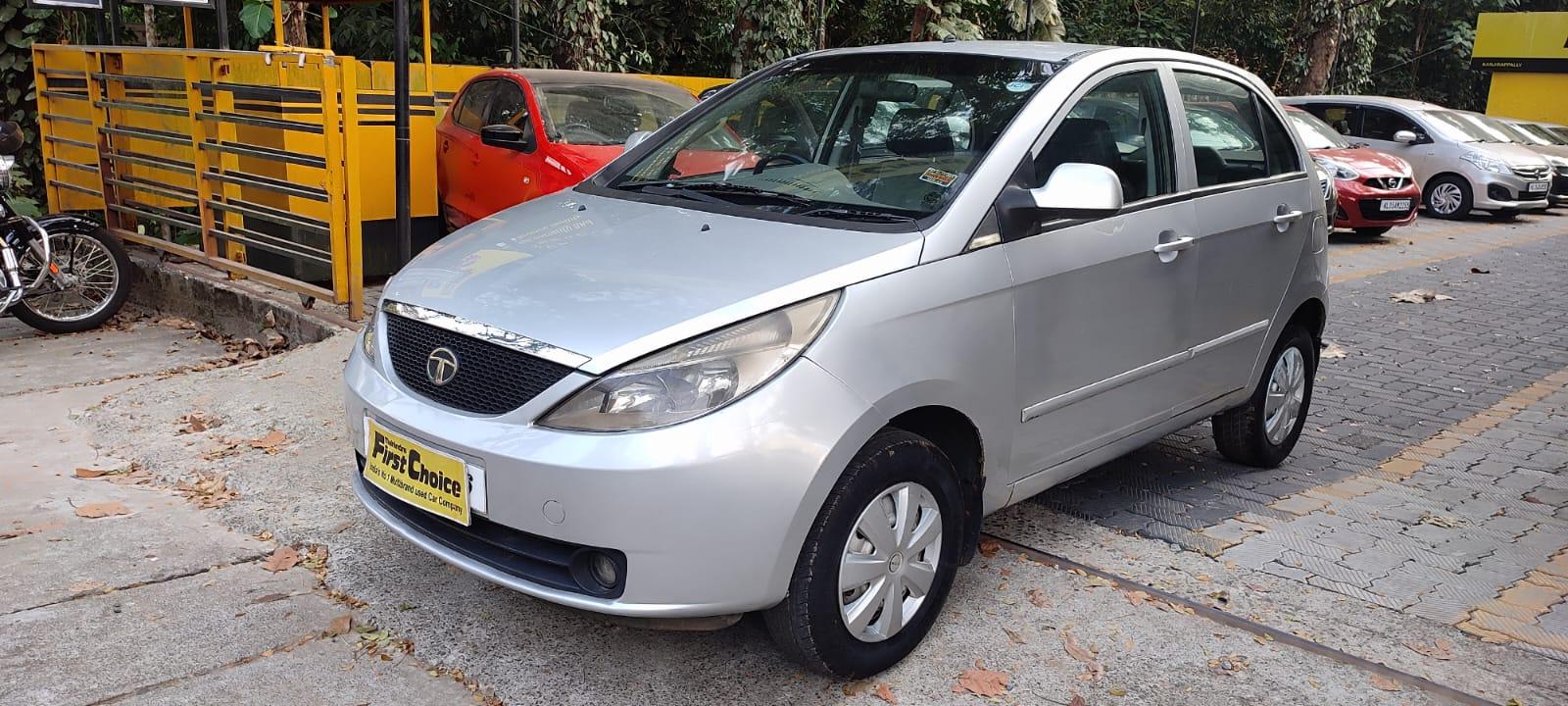 Akvee Automotives Pvt Ltd Ponkunnam Court, Kottayam
Tata Indigo eCS Overview
| | |
| --- | --- |
| Fuel Type | Diesel/ Petrol/ Petrol+CNG |
| Transmission | Manual |
| Mileage | 15.6 - 25 KM/L |
| Tank Capacity | 42.0/60.0 L |
| Seating | 5 Seater |
| Airbags | No |
Tata Indigo eCS Prices
Tata Indigo eCS Ex-Showroom price ranges from ₹ 5.02 to 7 Lakh. Tata offers Indigo eCS in 8 variants. The top variant of Indigo eCS is GVX CR4 BS4 and the base variant is GLS.
Variants
Last Recorded Price
1193 CC, Petrol, 15.6 KM/L, Manual
1193 CC, Petrol, 15.6 KM/L, Manual
1193 CC, Petrol, 15.6 KM/L, Manual
Variants
Last Recorded Price
1396 CC, Diesel, 25 KM/L, Manual
1396 CC, Diesel, 25 KM/L, Manual
Diesel, 10 KM/L, Automatic
Tata Indigo eCS Specifications & Features
Explore an in-depth overview of the Tata Indigo eCS specifications and features, offering comprehensive details on its engine choices, fuel efficiency, torque, power, transmission, dimensions, and trunk capacity. Additionally, gain insights into the car's advanced safety features and infotainment system.
Download Tata Indigo eCS Brochure
Official Brochure Available !
Tata Indigo eCS Price By Fuel
| Fuel Name | Price Range |
| --- | --- |
| Petrol | ₹ 5.02 - 7 Lakh |
| Diesel | ₹ 5.8 - 6.7 Lakh |
Tata Indigo eCS is available in 2 different colors namely Porcelain White & Jet Silver.
Tata Indigo eCS Porcelain White
Available for all Variants.
Tata Indigo eCS Jet Silver
Available for all Variants.
Browse through a collection of 2 high-quality images showcasing both the exterior and interior of the Tata Indigo eCS
Quick Compare With Tata Indigo eCS Competitors
| | | | | |
| --- | --- | --- | --- | --- |
| Tata Indigo eCS | | | | |
| Ex-Showroom Price | | | | |
| ₹ 5.02 - 7 L | ₹ 6.3 - 7.45 L | ₹ 6.33 - 7.18 L | ₹ 6.44 - 7.37 L | ₹ 7.1 L |
| C&B Expert Rating | | | | |
| | | | | |
| Engine | | | | |
| 1193,1396,1405 cc | 1199 CC | 1197 CC | 1197 CC | 1199 CC |
| Transmission | | | | |
| Manual | Manual | Manual | Manual | Manual |
| Mileage | | | | |
| 15.6 - 25 KM/L | 17 - 21 KM/L | 20.5 KM/L | 22 KM/L | 18.6 KM/L |
| Fuel Type | | | | |
| Diesel, Petrol, Petrol+CNG | Petrol | Petrol | Petrol | Petrol |
| Seating Capacity | | | | |
| 5 Seater | 5 Seater | 5 Seater | 5 Seater | 5 Seater |
| Fuel Tank Capacity | | | | |
| 42.0,60.0 L | 35.0 L | 37.0 L | 37.0 L | 35.0 L |
| No of Variants | | | | |
| 8 | 4 | 2 | 2 | 1 |
| Detailed Comparision | Indigo eCS vs Tigor | Indigo eCS vs Aura | Indigo eCS vs Dzire | Indigo eCS vs Amaze |
Tata Indigo eCS Alternatives
Tata Indigo eCS Expert Review
Tata Indigo eCS
The Tata Indigo eCS is a compact sedan that did sell decently in the Indian market, until it was eventually discontinued. However, the point to be noted here is that the eCS does make for a practical option for buyers, particularly if you consider its compact and easily manoeuvrable dimensions, decent features, and attractive price point. While there are multiple options available in the market today in the compact sedan segment, you will always find the Indigo eCS to be a practical option even now. It offers the right mix of affordable pricing and decent performance.
How is the Design?
The Tata Indigo eCS is a sleek and attractive car that has been developed with care. It stands out from the other products on the market thanks to its cutting-edge design and pliable materials, which are both found on the inside and outside of the product. The Indigo eCS still appears largely the same as it did when it was first introduced, even though the improvements are only enhancements. As of right now, the side profile is untouched, and the back is identical but for the addition of a chrome garnish, so the new grille and headlight combo looks nice for the time being. Overall, the car looks decent, but not quite as good as the Tata Zest. The Indigo's signature shape and extended boot don't look terrible. The Indigo eCS is a sub-4m offering that does not have a bad design, but still looks dated from some angles. Yet, it does have the cuteness factor with the signature Indica and Indigo design working to its advantage.
How does it perform?
The Indigo eCS has an 1193 cc engine which makes 64.1 BHP of maximum power and peak torque of 100 Nm. It also gets a 1396 cc diesel engine that makes 70 BHP of peak power at 4000 RPM along with 140 Nm of torque at 1800 RPM. Significant improvements have been made to the gearbox, which provides a superior driving experience compared to earlier Tata models. Driving the Indigo eCS should continue to be quite simple thanks to the smoother engines and upgraded transmission systems, which also serve to eliminate that commercial-vehicle-like feeling every time you switch on the ignition!
How's the Mileage?
The Indio eCS offers fuel economy of 25 kmpl as its maximum mileage figures for the diesel engine, while the fuel economy figures stand at 15.64 kmpl for its petrol engine.
How's the Driving Experience?
If you drive it in a sensible manner, the car will function properly; nevertheless, if you push it to its limits, you will begin to notice some of its limitations. As a result of the fact that the suspension is optimized for ride comfort (the eCS is equipped with 14-inch wheels), it is not sufficiently firm and will demonstrate a significant deal of lateral movement, which can be somewhat unsettling. The ride is otherwise really pleasant, and it is also very good at dispersing the impact of bumps. Although there is room for improvement in terms of the design of the seats, passengers in the back seat will still enjoy a fairly comfortable experience overall. The engine operates effectively and is quite easy to control, even in extremely congested areas.
One of the striking elements of the Indigo eCS is its driving experience. Both the engines are good enough to drive in the city and also across longer distances, although you should keep it relaxed without looking for high speed and a punchy driving experience.
What's the Interior like?
The inside has also been modernized to some degree. It still has the same amount of space as before, but it has been upgraded with a new sound system, dual-tone treatment all around, a leather-wrapped steering wheel, and a center console that has been coated in gun metal. A chilled glove box is one of the additional features that have been added to the top-of-the-line VX and GVX trim levels. The instrument cluster appears to be of high quality as well, thanks to the usage of new dials in the shape of an octahedron and Tata's signature four-spoke steering wheel. It has plenty of space, and in addition to that, it's really comfortable. Don't be fooled by the fact that the length, width, and height of the vehicle all come in at less than 4 meters; the trunk of the vehicle offers a respectable amount of capacity. The seats are comfortable, but they do not provide enough back support, which detracts from the overall level of comfort.
There is plenty of space inside, and both the front and the back seats have outstanding legroom. Even in the larger VX models, there is a significant amount of space available in the head area. Even though there isn't a dedicated entertainment system on board, passengers can always go for aftermarket options.
Tech and Infotainment
The Tata Indigo eCS comes with features like power steering, an air conditioner, front power windows, heater, accessory power outlet, low fuel warning light, digital clock, keyless entry, digital odometer, adjustable headlights,
Safety Equipment
The Indigo eCS comes equipped with drum brakes in the back and ventilated discs in the front of the vehicle. Only the top-tier VX and GVX models come equipped with anti-lock brakes (ABS). In terms of safety, the highest-end model comes with a keyless entry system as standard equipment. Tata's offering is still considered an entry level product, but the company might have at least provided optional airbags.To name just a few of its advanced safety features, it comes with ESP, BED, Brake Assist, and Hill Hold Control. Seat belt warnings, child safety locks, and some other features are also provided.
Which variant to buy?
There are several distinct iterations of the Tata Indigo eCS that you can choose from. Find out more about the variants below.
Indigo eCS GLS (1193cc, Manual, Petrol, 15.6 KM/L) - Starts at Rs. 5.02 Lakh
Indigo eCS GLX CR4 BS4 (1396cc, Manual, Petrol, 15.6 KM/L) -Starts at Rs. 6.16 Lakh
Indigo eCS GVX CR4 BS4 (1193cc, Manual, Petrol, 15.6 KM/L) - Starts at Rs. 7 Lakh
Indigo eCS GLX TDI BS3 (Manual, Diesel, 10 KM/L) - Starts at Rs. 5.8 Lakh
Indigo eCS LS CR (Manual, Diesel, 25 KM/L) - Starts at Rs. 6 Lakh
Indigo eCS LX CR (Manual, Diesel, 25 KM/L) - Starts at Rs. 6.19 Lakh
Indigo eCS VX TDI BS3 (Automatic, Diesel, 10 KM/L) -Starts at Rs. 6.3 Lakh
Indigo eCS GVX TDI BS3 (Manual, Diesel, 10 KM/L) - Starts at Rs. 6.7 Lakh
Which Cars Compete in this Segment?
The pricing of the Tata Indigo eCS is reasonable; its position in the market is comparable to that of the Maruti Suzuki Swift Dzire and the Honda Amaze, along with the Hyundai Xcent, Ford Aspire, and also its own siblings like the Tata Tigor and Tata Zest.
Verdict (Value for Money?)
The Indigo eCS is an excellent choice for a car at the starting level. It is without a doubt a little run down around the edges, but it provides you with a sufficient amount of space, is practical, and is inexpensive to make up for that. Porcelain White and Jet Silver are the colour options for the Tata Indigo eCS. The Indigo eCS trumps many rivals for its pricing. This is a range which is unbeatable in many respects, even for the top-end trim. However, the lack of safety features and other comfort and convenience equipment is a glaring miss, along with the design, which has already started to age rapidly in the Indian market. For those seeking something basic, spacious, and efficient, the Indigo eCS does make for a good option at its price. Yet, for those seeking modern offerings in the compact or sub-4m sedan segment, the Maruti Suzuki Dzire or Honda Amaze may be more appealing propositions at higher prices, with their plethora of features and overall reliability.
Upcoming Tata Cars
Find expected price range and launch dates of all upcoming Tata cars in India.
Search Tata Dealers & Showrooms