Discontinued
Used Mahindra e2o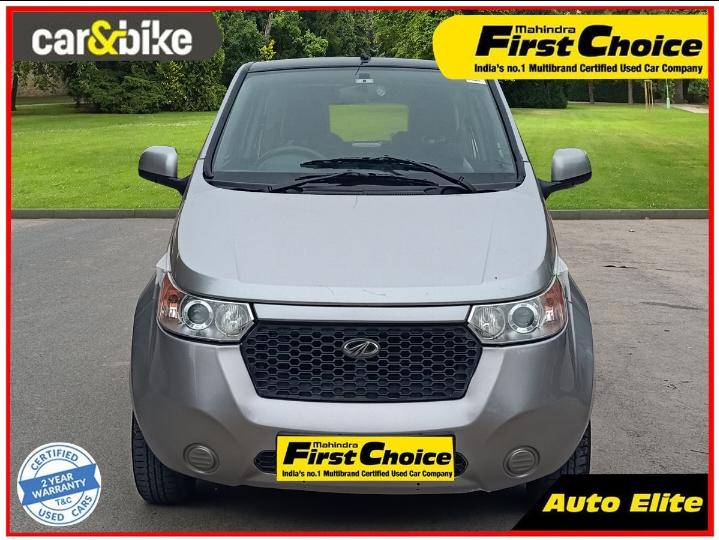 58,227 km
Electric
Automatic
Auto Elite Defence Colony, New Delhi
₹ 10.50 L
₹ 23,516/month 
Vineet Automobiles (P) Ltd Aligarh
₹ 6.00 L
₹ 12,691/month 
Vineet Automobiles (P) Ltd Aligarh
₹ 5.50 L
₹ 12,318/month 
Vineet Automobiles (P) Ltd Aligarh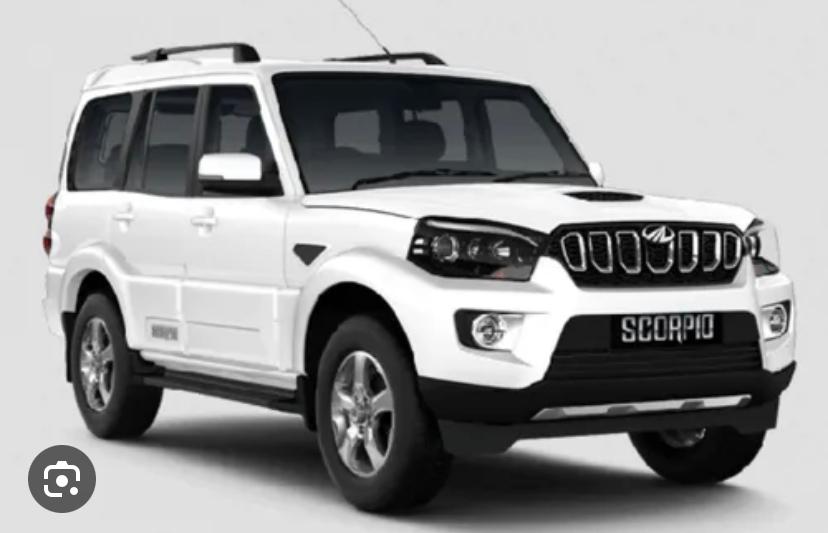 ₹ 12.75 L
₹ 26,963/month 
Shiva Auto Corp Bhoor, Bulandshahr
₹ 7.40 L
₹ 16,573/month 
Aradhana Automobiles B.Factory, Muzaffarpur
₹ 14.53 L
₹ 32,525/month 
STAR AUTOMOBILES M. P. LTD. Bai Ka Bagicha, Jabalpur
₹ 14.63 L
₹ 32,749/month 
STAR AUTOMOBILES M. P. LTD. Bai Ka Bagicha, Jabalpur
₹ 14.35 L
₹ 32,139/month 
STAR AUTOMOBILES M. P. LTD. Bai Ka Bagicha, Jabalpur
₹ 8.37 L
₹ 17,706/month 
STAR AUTOMOBILES M. P. LTD. Bai Ka Bagicha, Jabalpur
₹ 8.35 L
₹ 17,656/month 
STAR AUTOMOBILES M. P. LTD. Bai Ka Bagicha, Jabalpur
Mahindra e2o Price By Fuel
| Fuel Name | Price Range |
| --- | --- |
| Electric | ₹ 4.82 - 6 Lakh |
Mahindra e2o is available in 6 different colors namely Sunfire Yellow, Arctic Silver, Coral Blue, Eco Green, Oceanic White & Spanish Red.
Mahindra e2o Sunfire Yellow
Available for all Variants.
Mahindra e2o Arctic Silver
Available for all Variants.
Mahindra e2o Coral Blue
Available for all Variants.
Mahindra e2o Eco Green
Available for all Variants.
Mahindra e2o Oceanic White
Available for all Variants.
Mahindra e2o Spanish Red
Available for all Variants.
Browse through a collection of 15 high-quality images showcasing both the exterior and interior of the Mahindra e2o
Quick Compare With Mahindra e2o Competitors
| | | | | |
| --- | --- | --- | --- | --- |
| Mahindra e2o | Hyundai Grand i10 Nios | Maruti Suzuki Ignis | Maruti Suzuki Swift | MG Comet EV |
| Ex-Showroom Price | | | | |
| ₹ 4.82 - 6 L | ₹ 5.69 - 8.47 L | ₹ 5.82 - 8.14 L | ₹ 6 - 8.84 L | ₹ 8.63 - 10.63 L |
| C&B Expert Rating | | | | |
| | | | | |
| Engine | | | | |
| 48 cc | 1197 CC | 1197 CC | 1197 CC | N/A |
| Transmission | | | | |
| Automatic | Manual | Manual | Manual | Automatic |
| Mileage | | | | |
| 99.9 Km/Full Charge | 20.2 - 20.7 KM/L | 20.89 KM/L | 22 - 30 KM/L | 230 Km/Full Charge |
| Fuel Type | | | | |
| Electric | Petrol, CNG | Petrol | Petrol, CNG | Electric |
| Seating Capacity | | | | |
| 4 Seater | 5 Seater | 5 Seater | 5 Seater | 4 Seater |
| Fuel Tank Capacity | | | | |
| 0.0 L | 37.0 L | 32.0 L | 37.0 L | 0.0 L |
| No of Variants | | | | |
| 3 | 12 | 7 | 9 | 3 |
| Detailed Comparision | e2o vs Grand i10 Nios | e2o vs Ignis | e2o vs Swift | e2o vs Comet EV |
Mahindra e2o Alternatives
Mahindra e2o Latest Reviews
Review: Mahindra e2o
8 years ago
1 mins read
Read All e2o Reviews
Mahindra e2o Expert Review
Mahindra e2o
Mahindra e2o Plus 5-door, 4-seater electric city car is an affordable and eco-friendly option for city dwellers. The Mahindra e2o Plus is a quiet and nimble car that is perfect for city driving. So if you're looking for an electric car that's reliable, efficient, and fun to drive, then check out the Mahindra e2o Plus. It's sure to be the perfect fit for your needs.
How is the design?
New headlamps, a clamshell hood, and Mahindra's signature grille with vertical slats are all visible on the front end of the e2o. The car's wheelbase has been considerably enlarged to provide room for two additional doors and passengers in the back, and the rear end has been upgraded with vertical LED taillamps and a wider tailgate. Although it appears taller than its predecessor, the automobile nevertheless has that quirky quality. The body panels are not typical plastic objects. Instead, these are created from multi-layer composites that have been coloured to match the body. This implies that the conventional PaintShop is eliminated, along with the need for chemicals and energy to operate paint booths. Another benefit of using these body panels is that they are exceptionally lightweight, which helps to keep the e2o's weight at only 830kg.
How does it perform?
The Mahindra e2o has regenerative braking technology, allowing users to recharge the vehicle whenever they apply the brakes. When they press the brakes or don't use the pedal, the kinetic energy of the automobile is turned into electric energy and used to charge the electric car. The Mahindra e2o is the first vehicle to have a self-texting technology that will notify the driver of the time to fully charge, pre-heat, or pre-cool the vehicle, provide a report on their driving patterns, and even open the door as they approach. The Reva E2O also contains REVive technology, which stores a small quantity of electricity for emergencies and can be triggered remotely if the primary charge runs out. Also, the Mahindra e2o is an electric vehicle powered by a three-phase induction motor and an automated gearbox. The engine produces a strong 25bhp at the rate of 3750 rpm and a max torque of 53Nm at the rate of 3400 rpm. The engine is powered by 48V Lithium-ion batteries that require no maintenance.
What's the Range?
The Mahindra e2o Plus electric car has a range of around 200 km on a single charge. However, this figure can vary depending on several factors, such as terrain, weather conditions and driving style. The Plus model also has a Regenerative Braking System, which helps to increase the range by up to 15%.
How's the driving experience?
Driving experience this electric car Mahindra e2o is of premium quality. According to some customers who have already used this car for several years, on a single charge, this car can easily be driven a quaint distance of 70 to 80 kilometres. Also, being an electric car, the sound pollution is very less, and air pollution is also very minimal. Due to those reasons, the car pollution certificate of Mahindra e2o has sufficient validity too. Also, being an electric car, driving this car is very easy, and according to the users' reviews, anyone can drive this car. Space is also good so passengers can rest their legs without any problem. Overall this car is good for daily city commuters who use it generally for their workplaces and also healthy for the environment too.
What's the interior like?
The Mahindra e2o is a 4-seater car, and it had backseats for two people at the rear with pretty good leg space. This vehicle had no engine. So, the space for the engine had been used to create a comfortable space for the passengers at the back. Any petrol or diesel engine car has more than 2000 moving parts, but since it had no engine, there were 20 moving parts means that there was more space available in the interior. In front of the car, one could see the decent dashboard, big music system, and two adult sitting seats. Since it was an automatic car, it had no gear system available, but it had three phase-automatic transmission systems -reverse, neutral, and boost. There were also warm features and hand breaks at the front, which one could use during the cold. So, the interior of Mahindra e2o had been designed intelligently to give enough headspace for the passengers and driver.
Tech and infotainment
The Mahindra e2o was an electric car produced from 2016 to 2019. The infotainment system on the Mahindra e2o was superb. The 6.2-inch LCD touchscreen for the e2o's touchscreen infotainment system was promised to be the best in its class and provide a complete touch interface. The Magnificent system could play anything, including DVDs and iPods. Even so, the JBL speakers were outstanding and included built-in tweeters to mimic the sound of the original studio recording. The system included a radio, USB, Micro SD, DVD, CD, MP3, and complete iPod compatibility.
Battery Capacity and Electric Motors
Mahindra Electric developed the Mahindra e2o, a 5-door, 4-seat electric city car, between 2016 and 2019 for the Indian market. The Mahindra e2o's batteries are maintenance-free for up to five years, and the firm also provides a three-year warranty. With 280 Ah and 210 Ah lithium-ion batteries, the Mahindra e2o has a top speed of 85 Kmph and a claimed driving range of 140 km and 110 km, respectively. Three-phase AC induction motors power the P2, P4, and P6 Mahindra e2o variants with a maximum power output of 19 kW at 3500 rpm and a maximum torque output of 70 Nm at 1000 rpm, respectively. The P8 motor has a maximum power output of 30 kW at 3500 rpm and a maximum torque output of 91 Nm at 2000 rpm. The E2o can accommodate four average-sized passengers, but its highest speed is only 80 Kmph, and its maximum range on a fully charged battery is approximately 100–110 km.
Safety Equipment
Every car has safety equipment to protect its driver and passengers from fatal accidents. The Mahindra e2o was not exceptional. First, external safety elements adhered to the best global safety standards. High-strength steel space frame structure was employed in the Mahindra e2o. Large front crumple zones and dual side impact beams were also included in it. By minimising body roll and improving handling dynamics, the car's low centre of gravity virtually eliminates the possibility of toppling the vehicle.
The vehicle used a rear-wheel drive system, which divided control of the steering and driving between the front and rear wheels. The front wheels were only used for steering, while the back wheels conducted the pushing. This was substantially more efficient and safer. Now, the Mahindra e2o's driver safety and security features include an ELR seat belt with pre-tensioners, which automatically tighten the belt before a crash to prevent the driver or passenger from pulling forward. In addition, one could use an ISOFIX child seat and ALR seatbelts to ensure a safe journey when travelling with a child.
Additionally, the adjustable headrests ensured that any hit caused the least amount of neck whiplash. The wipers on the e2o were built on the scissor the construction which allowed for covering the maximum area of the windshield, thus improving visibility and enhancing safety. When someone parked, the multi-code traction immobiliser system prohibited the car from being started without the proper key, a very useful feature. This means that the Mahindra e2o was among the safest cars.
What's the warranty on the battery?
The Mahindra e2o is one of the finest modern electric cars in the Indian market. The Mahindra e2o had more advanced battery technology than the Reva. The Mahindra e2o had a 10kwh lithium battery that could cover more than 100 km on a single charge. They are under the front seats, and there were 16 battery cells, usually charged for six hours to run the car. Batteries came with standard quality with a warranty of three years and 60000 km. These lithium-ion batteries were technologically advanced, lighter, long-lasting, and safe. There is also an intelligent battery management system that works full-time and monitors over 192 parameters. Under ideal testing conditions, the batteries can last more than five years. However, it completely depends on the individual driving habits and usage.
Which cars compete in this segment?
An innovative electric hatchback from Mahindra is the Electric e20 Plus. Although the electric car segment has yet to demonstrate its viability in the Indian market, it will compete with other compact cars in the segment, like the Hyundai i10 and Maruti K10, with their advanced features.
Verdict (Value for Money?)
The four-door e2o's electric motor qualifies for government tax breaks and incentives, which appeal to purchasers searching for an eco-friendly city car. Mahindra e20 plus car, an eco-friendly car, is suggested for the customers as it has an EV with a budget crunch as customers don't have to spend more than Rs. 10 lakhs, and it can run a trip length of around 140 km in one go. Hence, driving is enjoyable and simple. Once a person becomes acclimated to driving an electric vehicle, he might never switch again. The compact size makes it simple to drive and park in cities. Even when considering charging costs, it still makes sense because you won't have to pay for fuel forever. Therefore, the Mahindra e2o is definitely a worthwhile investment.
Upcoming Mahindra Cars
Find expected price range and launch dates of all upcoming Mahindra cars in India.
Search Mahindra Dealers & Showrooms