Other Used Tata Cars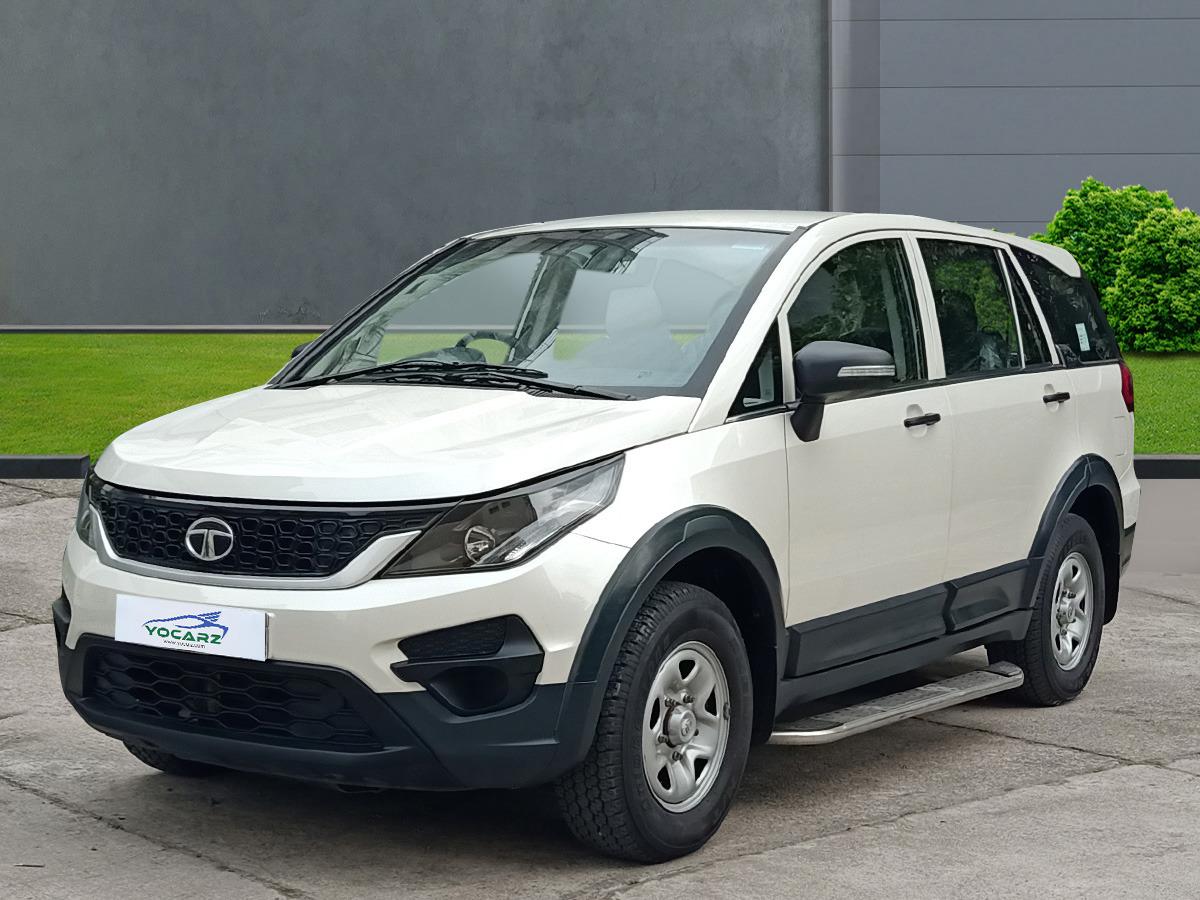 ₹ 11.25 L
₹ 25,196/month
Car Choice Exclusif Amberhai, New Delhi
₹ 7.50 L
₹ 16,797/month
Sai Motors East Of Kailash, New Delhi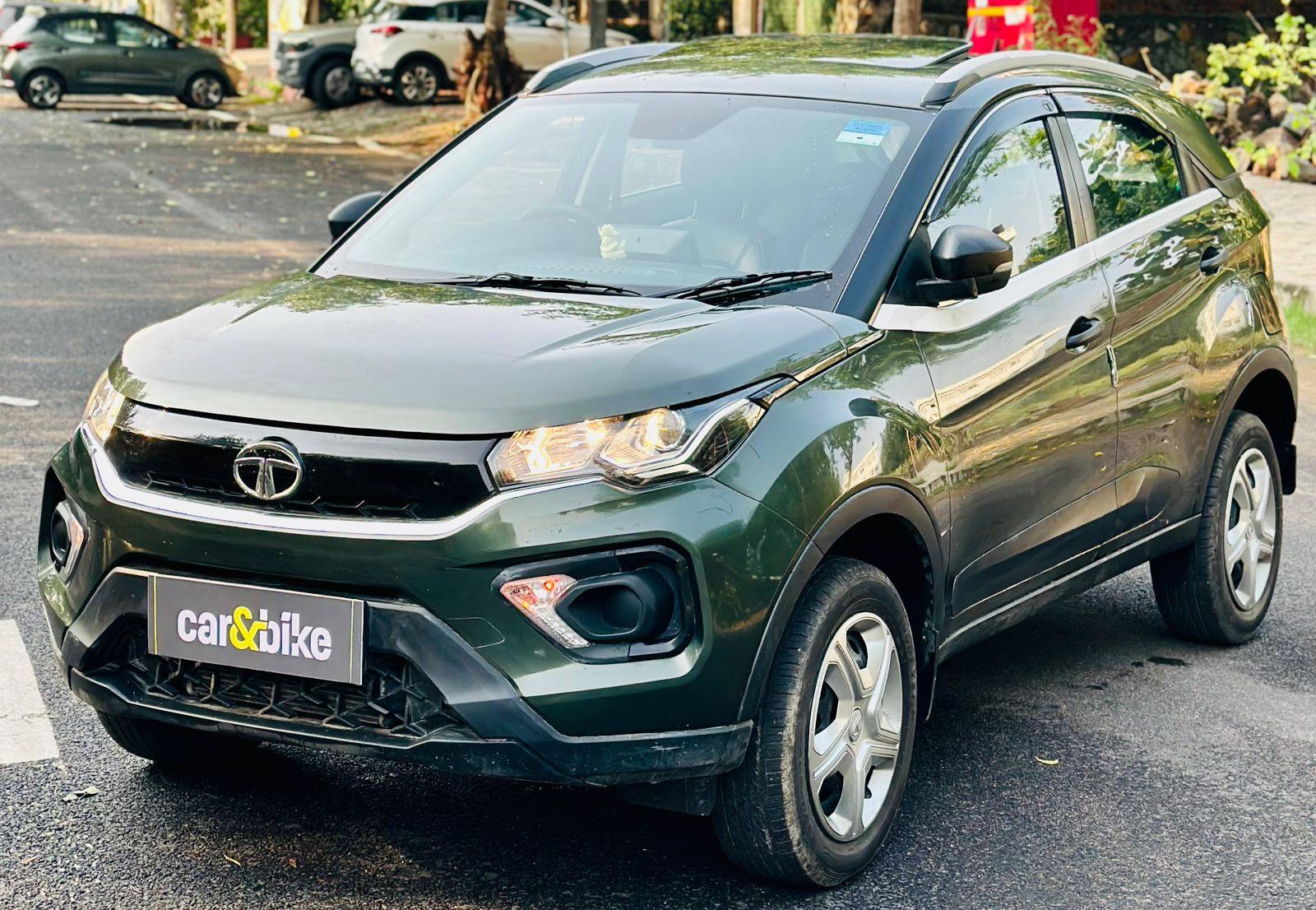 ₹ 9.25 L
₹ 20,717/month
Max Motors Yozna Vihar, New Delhi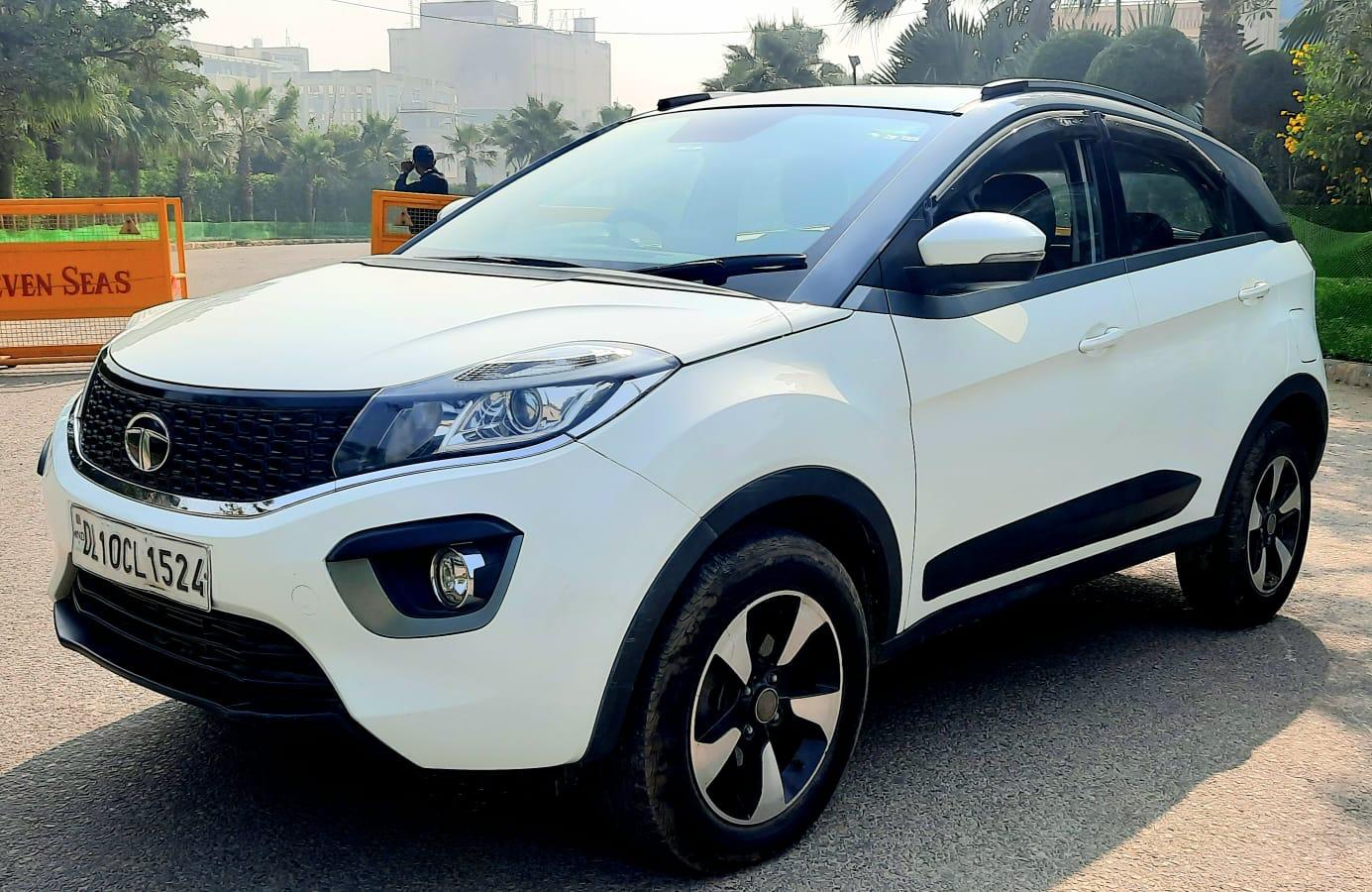 ₹ 8.75 L
₹ 19,597/month
Guru Kripa Motors Prashant Vihar, New Delhi
₹ 7.50 L
₹ 16,797/month
Guru Kripa Motors Prashant Vihar, New Delhi
Tata Zest Overview
| | |
| --- | --- |
| Fuel Type | Petrol/ Diesel |
| Transmission | Manual/ Automatic |
| Mileage | 17.6 - 23 KM/L |
| Tank Capacity | 44.0 L |
| Seating | 5 Seater |
| Airbags | Yes |
Tata Zest Prices
Tata Zest Ex-Showroom price ranges from ₹ 5.82 to 9.18 Lakh. Tata offers Zest in 12 variants. The top variant of Zest is Quadrajet 1.3 XTA and the base variant is Revotron 1.2T XE.
Variants
Last Recorded Price
Petrol, 17.6 KM/L, Manual
Petrol, 17.6 KM/L, Manual
Petrol, 17.6 KM/L, Manual
Petrol, 17.6 KM/L, Manual
Variants
Last Recorded Price
Diesel, 23 KM/L, Automatic
Diesel, 20.7 KM/L, Automatic
Diesel, 20.7 KM/L, Manual
Diesel, 20.7 KM/L, Manual
Tata Zest Specifications & Features
Explore an in-depth overview of the Tata Zest specifications and features, offering comprehensive details on its engine choices, fuel efficiency, torque, power, transmission, dimensions, and trunk capacity. Additionally, gain insights into the car's advanced safety features and infotainment system.
| | |
| --- | --- |
| Engine CC | 1193,1248 CC |
| Fuel | Petrol, Diesel |
| Mileage | 17.6 - 23 KM/L |
| Max Torque | 140,190,200 Nm |
| Max Power | 74,88,89 bhp |
| Transmission | Manual, Automatic |
| Length/Width/Height | 3995 mm /1706 mm /1570 mm |
| Boot Space | 390 L |
About Tata Zest
The rapid growth of the car segment of Tata Motors provides a rugged and durable product that can withstand fierce competition from competitors such as Maruti Suzuki Dzire, Honda Amaze, and Hyundai Xcent. Inspired by the concepts of Tata DesigNext, DriveNext, and ConnectNext Zest is the first product to use a new design language. Zest, the first product of the new generation of Tata Motors, has a novel design. The interior style corresponds to the new design concept, and its appearance and function are the focus. There is a 1.2liter Revotron petrol engine and a 1.3-litre Quadrajet diesel engine under the hood, which can generate electricity in two regulated states. Powertrain options include a five-speed manual transmission and AMT F-Tronic unit.

Tata Zest Price By Fuel
| Fuel Name | Price Range |
| --- | --- |
| Petrol | ₹ 5.82 - 7.32 Lakh |
| Diesel | ₹ 6.75 - 9.18 Lakh |
Tata Zest is available in 6 different colors namely Buzz Blue, Venetian Red, Platinum Silver, Pristine White, Sky Grey & Titanium Grey.
Tata Zest Buzz Blue
Available for all Variants.
Tata Zest Venetian Red
Available for all Variants.
Tata Zest Platinum Silver
Available for all Variants.
Tata Zest Pristine White
Available for all Variants.
Tata Zest Sky Grey
Available for all Variants.
Tata Zest Titanium Grey
Available for all Variants.
Browse through a collection of high-quality images showcasing both the exterior and interior of the Tata Zest
Tata Zest Exterior
Tata Zest Interior
Watch Tata Zest review videos, curated specically for you by our experts of features, performance, and driving experience.
Tata Zest has videos of detailed review, pros & cons, comparison & variant explained, test drive experience, features, specs, interior & exterior details and more.
Tata Zest Comparison with Similar Cars
Compare Tata Zest with other Sedan cars, and know how it stands out for its interior, range of advanced safety features, and intuitive infotainment system. Compare one on one specification, features, colour, price and all other relevant components.
Tata Zest Expert Review
Tata Zest
The Tata Zest is a four-door sedan is intended to appeal to a larger variety of clients, including those who are searching for a vehicle that has good features, as well as those who are looking for something that is reasonably priced. The Zest has managed to do reasonably well in the Indian market over the years.
How is the Design?
The Zest has been completely redesigned, and its new look is inspired on a design philosophy called "Confident Dynamism." When it comes to the front fascia, it flaunts the brand new 'Humanity Line' grille that was just implemented by the firm as their new signature grille design. Every trim level, with the exception of the entry-level XE, comes standard with dual projector headlamps that have chrome elements. These headlamps complement the front grille extraordinarily well. In addition to this, the most expensive trim level, the XT, comes standard with LED daytime running lamps. The front bumper has twin fog lamps in the shape of a triangle, and it also has a double-slat air dam. When looking at the sedan from the side, you'll see that it has an increased C-pillar, which gives it a roofline that's a little bit sloppy. The Zest comes standard across the board with outside rear view mirrors that have turn signals and blinkers integrated into the body colour, door handles that match the body colour and bumpers that match the body colour. In addition, the flared wheel arches have been outfitted with alloy wheels that measure 15 inches in diameter. Once again, this is a standard feature that is included with each and every model. The Zest is the first vehicle in its class to sport LED tail lamps, which can be found at the far back of the vehicle. The entire cluster of tail lamps is quite fashionable and has a design that goes all the way around. The trunk lid has quite a bit of chrome applied to it, notably in the region around the strip that is positioned horizontally, the business emblem, and the model badging. Buzz Blue, Venetian Red, Sky Grey, Dune Beige, Platinum Silver, and Pristine White are the six energizing colors that are available for the Tata Zest. Pristine White is the sixth option. Overall, it seems like Tata has finally been able to carve out a specific market for a sedan that is attractive, fashionable, and athletic. In terms of its outward design, it does manage to leave a lasting impression.
How does it perform?
There are gasoline and diesel versions of the Zest available to purchase. The gasoline models are powered by the brand-new Revotron 1.2T engine. It is India's first Turbocharged Multi-point Fuel Injection (MPFi) Petrol engine, which means that it operates with an exceptionally low level of noise. This 1193 cc, 4-cylinder motor that complies with BS IV is capable of producing a maximum power output of 88.7 horsepower at 5000 rpm and a best-in-class peak torque performance of 140 Nm at 1750-3500 rpm. A five-speed manual transmission is responsible for transmitting the power from the engine to the front wheels of the vehicle. The diesel models, on the other hand, come standard with the tried-and-true 1.3 MJD engine from Fiat, which can provide either 73.9 or 88.7 horsepower depending on the load. This engine has been in production for the company for quite some time. This is the engine that comes standard on the XE base model; it has a maximum power output of 73.9 horsepower at 4000 rpm and a maximum torque output of 190 Nm between 1750 and 3000 rpm. It is combined with the usual 5-speed manual transmission that the manufacturer offers. The remaining version line-up of the diesel trim, which is powered by the same 1248 cc, 4-cylinder, BS IV compliant engine, generates 88.7 horsepower at 4000 rpm and 200 Nm of torque between 1750 and 3000 rpm. Except for the XMA, which is married to the first-in-class F-Tronic technology-enabled, 5-speed Automated Manual Transmission (AMT), with both Automatic and Sequential mode of gear-shifting, all of the variations are paired with the company's standard 5-speed gearbox. The Tata Zest has a top speed of around 155 kilometers per hour (kmph).
How's the Mileage?
The gasoline-powered models get a remarkable fuel economy of 17.6 kilometers per litre, while the diesel models achieve an even more impressive fuel economy of 23.1 kilometers per litre. Both of the aforementioned mileage statistics have been ARAI-certified and were recorded under typical conditions; nonetheless, there is some room for variation between the two. In heavy traffic, on narrow and congested roads, and on streets that are busy, the mileage can drop down by 4-5 kmpl in either of the guises.
How's the Driving Experience?
Because it has a powerful engine and a roomy cabin, this vehicle is an excellent option for trips of a considerable length. The ride quality is refined and peaceful, and the handling is top-notch. The information and entertainment system in the vehicle is dependable and easy to use. The Tata Zest is a great car for driving. It's comfortable, has a good ride, and is fairly fuel efficient. While it may not be the most exciting of sedans to drive, it still does a fairly good job on the city roads and even on the highway.
What's the Interior like?
Those looking for a car that combines style and performance in a single offering may consider the Tata Zest. The interior of the car is both comfy and fashionable, in contrast to the car's streamlined and contemporary design. The interior provides generous amounts of space, which is just what you need for those extended trips. The interior of the Tata Zest is beautifully designed and comes with a lot of features that you would love. The dashboard is slim and curved, giving it an elegant look. The seats are comfortable, and come with adjustment options. You will also love the fact that the Zest has a lot of storage spaces, making it perfect for long drives. The visibility from inside the car is excellent, thanks to the large windows.
The Zest sedan boasts the roomiest interior cabin of any other sedan in its class, making it the clear winner in this metric. The increased wheelbase results in a generous amount of legroom, and the same can be said for the enormous shoulder room; the width is also the best in its class. The interiors have been designed with a colour scheme that consists of two tones, Java Black and Latte, and have seats that are upholstered entirely in fabric. In keeping with the next-generation 3-spoke tilt adjustable electric power steering wheel that is standard equipment on all Tata Motors vehicles, the dashboard is likewise highly fashionable and luxurious. The all-new instrument panel incorporates a number of different displays, some of which are as follows: a segmented multi-info display; a gear shift (up/down) and in-gear indicator; a driver seat belt reminder with a buzzer; an individual door-open display; a light-off and key-in reminder with a buzzer; distance-to-empty information; a fuel consumption display; and a digital fuel gauge, to name a few. The most advanced version, which is designated as the XT, comes equipped with an additional feature that displays the ambient temperature. The sedan, while being a product with a length of less than 4 meters, comes with a big trunk space of 390 liters. Every single iteration of the Tata Zest comes equipped with both an air conditioner and a heater as a standard feature. There are certain modern conveniences that are not included in the XE base model, like power rear windows, electric adjustment for the outside rear view mirrors, and remote central locking. Adjustable rear headrests, height-adjustable driver's seats, vanity mirrors on the sun visors of both the driver and the co-side, driver's foldable keys, and so on are just a few examples of the high-quality comfort amenities that are available inside the interior.
Tech and Infotainment
The ConnectNext infotainment system by Harman is the standout feature of the interior while looking at the infotainment system. However, the base variant of the XE does not include this. It has connectivity options for AM/FM, USB, AUX IN, and iPod, and it comes with 4 speakers and the same number of tweeters. The convenience of the passengers in the backseat is ensured by the presence of a remote control system for the audio system. In addition, the feature of speed-dependent volume control as well as steering mounted audio and phone controls further helps the driver while operating a vehicle within an urban environment. In addition to that, it is equipped with Bluetooth connectivity, allowing for access to the phonebook as well as call records (incoming, outgoing, and missed calls), as well as audio streaming. Additional features, such as call reject with SMS feature, conference call, incoming SMS notifications and read-outs, SD card reader, controls of FATC on touchscreen, reverse park guide display, picture/image viewer via USB and SD card, and voice command recognition technology, are included in the top-of-the-line XT trim level. Did we forget to add that the top-of-the-line XT trim level also has the 5-inch touchscreen system with the MapmyIndia next-generation Navigation System? It does make for a really handy feature.
Safety Equipment
The front brakes on the Tata Zest are disc brakes, while the drum brakes on the rear axle are responsible for stopping the vehicle. This primary braking system reacts immediately, and the firm has also implemented the most advanced, the 9th generation Antilock Braking System (ABS) with Electronic Brake Distribution (EBD) as a secondary braking system to assure significantly better stopping power. In addition to this, Tata has equipped the Zest with a speed-sensitive automatic door lock system as well as front and rear fog lamps. However, these functions are not available on the XE models in either of their guises. In addition, the Tata Zest's mid and top trims come standard with a segment-first safety technology called Corner Stability Control. This was done by the firm in an effort to reduce the likelihood of any accidents occurring and to provide the highest level of protection for the passengers. The highest-end trim level comes standard with a pair of dual-stage front airbags in addition to front seat belts that feature both a pre-tensioner and a load limiter. Nevertheless, the manufacturer has included an immobilizer in each and every model to increase the level of safety provided by the car. However, the XT trim level's top-of-the-line package also comes equipped with a perimetric alarm system that emits an audible signal if an attempt is made to commit theft or burglary.
Which variant to buy?
Tata Motors offers the Zest compact sedan in nine variants—four petrol and five diesel. XE, XM, XMS, XMA, and XT are the petrol and diesel models, respectively. The top-of-the-line diesel engine has an AMT gearbox, while the remainder have five-speed manual gearboxes. Every variant's petrol engine-powers the sedan's front wheels with a five-speed manual transmission.
The Tata Zest base trim- XE is equipped with air conditioner with heater option, power steering with tilt adjustable function, front power windows, central locking and engine immobilizer. XE and XM share features. It also has power-adjustable outside rear view mirrors, remote central locking, projector headlamps, fog lamps, and loads of chrome. The XMA trim is basically an enhanced version of the ordinary XM trim. This diesel-only model has all the XM trim items. An AMT gearbox and 1.3L MJD engine power it. The mid-level XM trim has all the features of the XMS. It includes many safety and security measures to distinguish it from the XM variant. It has driver and front passenger airbags and ABS. The top-of-the-line Zest XT has many extras. Its touchscreen automatic climate control and SD card reader upgrade its infotainment system. This infotainment system supports USB, SD, and voice recognition. LED daytime running lights, rear parking sensors, and other features are also available here.
Which Cars Compete in this Segment?
The Tata Zest competes with the market-leading Maruti Dzire, Honda Amaze and Hyundai Xcent, along with the Ford Aspire. It may also be called a rival to its own stable mate, and the new offering from Tata in this segment, namely the Tigor compact sedan.
Verdict (Value for Money?)
The Zest is a good option at its price point and comes with good features, especially in its top-end trims. It manages to drive smoothly in the city and gets a reasonably performing engine. It also offers good interior space and manages to be a value pick for buyers in this market segment.
Stay thoroughly informed about the Tata Zest by delving into news articles that provide comprehensive coverage on its launches, updates, specifications, and comparative insights.
Upcoming Tata Cars
Find expected price range and launch dates of all upcoming Tata cars in India.