First Drive: Tata Zest
There is a new entrant in the sub-4 metre segment and this time it is from the manufacturer who basically started the trend. Yes indeed, the Tata Zest is here and we've driven it. Here's our review!
By Ashish Jha
1 mins read
11-Sep-15 10:30 PM IST
If you look at the top selling car models in India, four of them belong to Maruti Suzuki, three come from the second biggest passenger car maker in India, Hyundai, while Honda has two of its products in the list, too. That leaves just one more step to complete the top-ten stack - it's the Mahindra Bolero that slots itself at fifth position (according to June, 2014 sales figures).
Interestingly, the cars that represent the sub-compact sedan segment from each of the manufacturers make the list - Maruti Dzire, Honda Amaze, and Hyundai Xcent. So you can imagine the kind of potential that the sub-4 meter segment has. It is this lure of numbers that forced Tata Motors to rethink the game and come up with something much improved if it were to fight against the established players. After a considerable amount of time, Tata has finally been able to develop a product that can genuinely compare against the likes of Dzire, Amaze and Xcent. It's called, Zest.

Also Check Comparison: Tata Zest vs Maruti Swift Dzire vs Hyundai Xcent vs Honda Amaze
I drove it recently, and I'll cut straight to the chase - it's rather pleasant. Yes, I'm serious.
It may sound odd; in fact, quite a few of my friends and family members didn't quite believe it - the perception against quality that Tata products have had so far is to be blamed. But the Zest is different; it has upped the ante for Tata Motors, and is a genuinely competent product in the segment.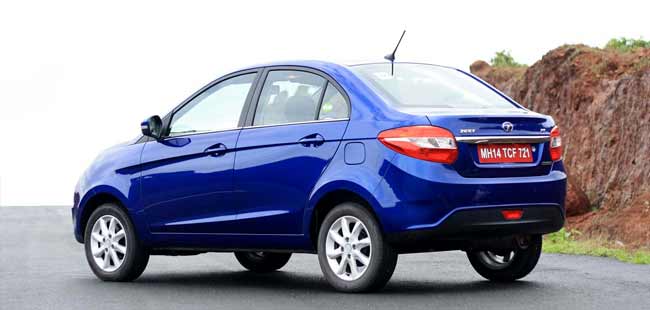 I didn't quite like the Zest in profile, but I'll blame the government for that. I've always voiced my criticism about irrational and absurd regulations that classify vehicles on various parameters - three of them being length of the product, engine capacity and ground clearance. Clearly the guys who understand automotive are everywhere - even in automotive journalism - but not in the government! I am going to leave this discussion for another day.
In the sub 4-metre sedan segment, Tata has actually pulled off the best job in the business of looking good. But no, before you start charioting your horses of imagination, it isn't really ramp-walk-worthy stuff. The folks at Tata have devised a name for every design detail on the car, but I'd keep it rather simple for a mundane chap like me to understand. And you.
So, the grille is that typically smiling affair and the large head-lamps (which have projector lamps, mind you) somehow remind you, vaguely, of the Indigo Manza. The front part of the car, when viewed in profile, is long and sharp, but the rear section is a bit too stumpy and doesn't come across as a very cohesive design. Relax - it still looks more complete and better rounded than any other offering in this segment. The rear is defined by a well-designed lamp cluster, sculpted bumper and a chrome strip that runs almost the entire length of the boot deck. The ugly duckling is still the Dzire - or is it? The Xcent's rear-end treatment is abysmal, but the front end borrowed from the Grand does the trick to make it look slightly edgier. If I were a photographer, I'd tell you that the best angle to view the Zest ithe s front three-quarter. I love the fact that the Zest gets 15-inch wheels - they occupy the wheel cavities very well and lend a very balanced look overall.
I'm not a guy who invests many words in talking about the design - both exterior and interior - of a car. It's a very subjective issue and what would be great for me, might be rubbish for you. So I'll not bring the world down by talking about the interior, but I will just say two things - it definitely feels a lot more upmarket than any Tata product before this and the quality has gone up quite a few notches. The dual-tone colour scheme works well and though I'd have loved to see soft-touch materials as used in the Polo, the Zest doesn't fare too badly here. It also comes with a lot (and I mean, lot) of options.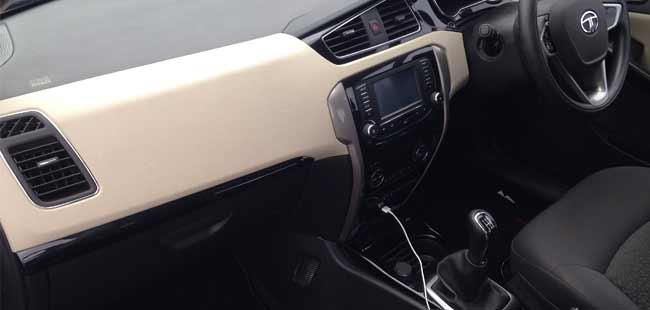 The cabin gets a new-age infotainment system that has been developed by - wait for it - Harman Kardon! The top-end trims get a 5-inch touch screen panel that controls the audio system and AC. I found the touch response to be a bit slow while checking out the AC controls - but you can blame my large-ish hands and fingers for that, perhaps. So I guess, I'd stick to using the voice command. But then, I'll have to memorize each syntax exactly how the system has been programmed to comprehend them, else the system will not register it, and will give me a message that would translate as 'what the hell are you going on about, idiot?' in my mind. I was quite bad in mugging up things even in school, so I figure I'm at a disadvantage here as well. Bummer! The diesel powered Zest I was driving had manual controls and I should point out here that the knobs and buttons felt a shade down on quality and fit-and-finish. Overall, though the interior has seen a sea of change for the better, there are still a handful of areas where Tata could do better in terms of quality of materials used.
That said, it is commendable that Tata has gone the extra mile, pushed the envelope and worked with Harman Kardon to create a unique offering that'll be a first in the segment. Was it needed? No. But then who doesn't like a bit of spice for added flavour? This touch-sensitive, voice-controlled infotainment system is going to be the X-factor in sales talk at dealerships.
Now I'll come to the main bits - performance and dynamics. Right, the diesel that I drove had an automated-manual transmission, or AMT as it is famously known now. It's not an automatic transmission, except that it is. I shall do the explaining now. An automated-manual transmission is, in essence, a manual gearbox with an electro-hydraulic mechanism that makes it act like an automatic. The hydraulic system, together with an electronic control unit, manages the use of clutch and shifting through the cogs.
The driver can depend completely on the AMT to shift all the time, or shift sequentially when in the manual mode. The three hydraulic actuators, that are controlled by hydraulic electro valves, make the gearbox work exactly like a driver would operate a manual transmission; they open and close the clutch, engage and disengage the gears and manage the gearbox, mapping the transmission mode (automatic or sequential) to the system. But let's not get too carried away with the technicalities. Let's just say that there's an intelligent little bloke, albeit invisible, doing the opening and closing of the clutch and shifting gears for you.
The diesel engine - all 1.3-litres worth of it - is the same Fiat-sourced unit that serves its purpose in a range of other cars across vehicle segments. In the Zest, it produces 89bhp and 200Nm. Now, the spec sheet says that all of the rotating force is delivered between 1,750-3,000rpm. That may be true from an engineering point of view, but in real-world driving scenario, it's a completely different experience. If you're in regular automatic mode and drive with a relatively light footed approach, the gearbox shifts at around 2000 revs which is a bit annoying because when it shifts up and the revs fall, there's this drag that you have to suffer before the boost really kicks in and picks the momentum up. A bit aggressive on the throttle and the response gets slightly better, but the car has very little to offer below 2,500rpm and the engine redlines at around 4,000rpm. So you don't quite have a great spectrum of revs to exploit the engine's performance.
Also, though the engine noise doesn't intrude into the cabin when going at ease, it does start making a lot of noise - and not the right sort - when you shift it into manual and bury the throttle to get a sense of swiftness. I shouldn't have used the term 'swiftness' - sorry, quickness. Basically, the AMT can lead to embarrassing moments on the road, when the situation might need you to get a move on in a very rapid way. I didn't get to drive the manual, but I am pretty sure that it'll be as quick as your own speed to shift through the cogs - which will be faster than this drama-queen of a gearbox anyway. Stick to the manual then.
The 1.2-litre 'Revotron' petrol engine; now a lot has been said and presented about this engine. It is, apparently, 'designed to deliver superior performance, power, torque and mileage'. Nice! Then again, isn't every other engine designed to do the same? It's the natural progression in technology - to be better with each step, that is.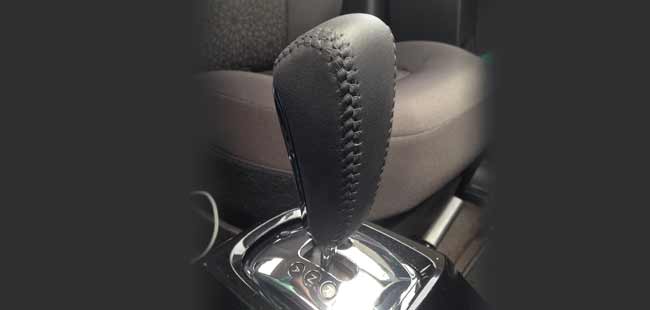 Anyway, I'm being a moron nitpicking on such stuff. This engine isn't really that bad. It's a 89bhp, 140Nm work unit and, quite like in the diesel, the torque is said to be produced between 1,750-3,000rpm. It's not as bad as the diesel, but this 1.2, too, suffers from initial turbo-lag till about 2,000rpm, beyond which, it pulls cleanly. The mid-range is reasonably good, and between 3,000-4,500rpm is where you'd like to be. There's just a hint of a flat-spot at around 3,200, but it's not something that'll make you pull your hair on end. There are three driving modes - City, Economy and Sports. The 'City' mode is good for exactly what its name suggests - city driving conditions. 'Economy' is given to gauge the amount of time it takes you to lose your sanity - tolerance level, in essence. I lost mine pretty much the moment I pressed the button. The 'Sport' mode is good and does make noticeable difference in the character of the car - it gets a bit, er, zesty.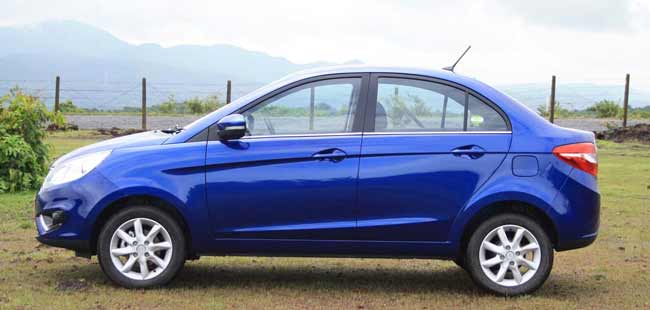 The gearshift is progressive and involving - surprising for a Tata product. Also surprising is the way this thing dances around the bends. Tata has done some really good suspension units on its passenger cars, but handling was always a bit wayward on most of them. With the Zest though, the engineers at Tata have gone one better. The front gets all-new dual-path independent McPherson struts with anti-roll bar and the rears carry semi-independent twist beam configuration. The ride is extremely sorted and comfortable, and even when cornering hard over broken surfaces, the car tracks very robustly on the intended line. But the shock element is delivered by the steering - what a great thing that round bit has become! The steering wheel is small in size and is great to hold. Not just that, it also offers very good feel, which helps when you put on your comic face on and drive like a lunatic around bends! You shouldn't drive like a lunatic though.
The Tata Zest is not just a very likeable 'Tata' product; it is a very likeable product, period. There are some rough edges in the cabin and the quality of plastics could be a shade or two better. The AMT in the diesel - well, that leaves a lot to be desired, while the petrol is rather solid and a pleasant thing to drive. However, where Tata has scored the most is in throwing a list - a big one - of equipment into the Zest. There's a lot of engineering done on the car and it shows. It shows that Tata is walking the right path now and the future looks promising. Time to work on shedding the inhibition in peoples' minds about the brand image, then!
**
Specs:
Tata Zest (1.2-litre Revotron Petrol)
Engine: 1.2-litre, 89bhp, 140Nm
Gearbox: 5-speed manual
Length x Width x Height (in mm): 3,995 x 1,695 x 1,570
Kerb weight: 1,106 Kg
Brakes (Front/Rear): Disc / Drum
Tata Zest (1.3-litre diesel)
Engine: 1.3-litre, 89bhp, 200Nm
Gearbox: 5-speed manual / AMT
Length x Width x Height (in mm): 3,995 x 1,695 x 1,570
Kerb weight: 1,106 Kg
Brakes (Front/Rear): Disc / Drum
For the latest automotive news and reviews, like us on Facebook or follow us on Twitter and Instagram.
2014 Maruti Suzuki Alto 800
₹ 2.10 L
₹ 4,703/month
Max Motors Yozna Vihar, New Delhi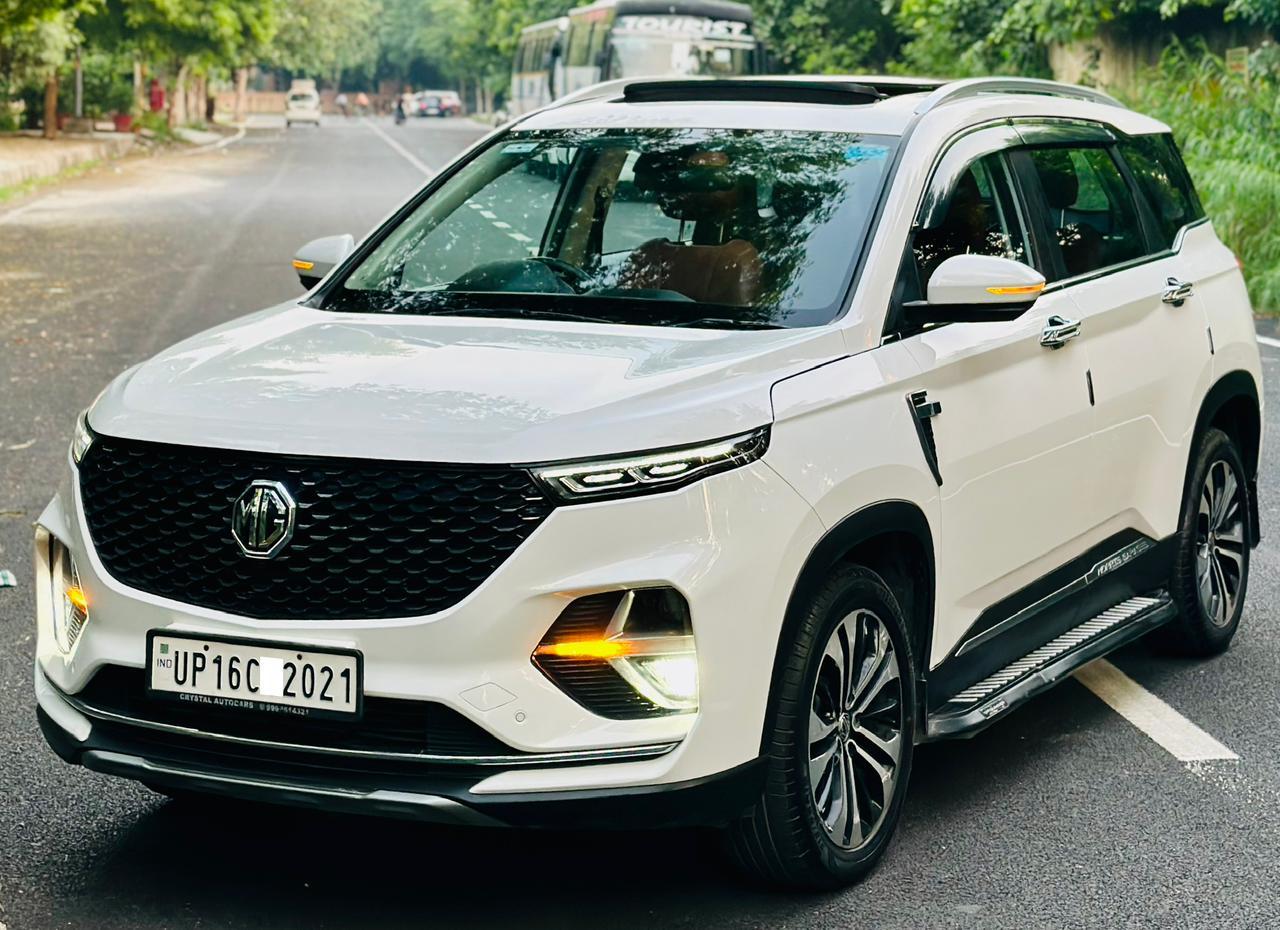 ₹ 16.00 L
₹ 35,834/month
Max Motors Yozna Vihar, New Delhi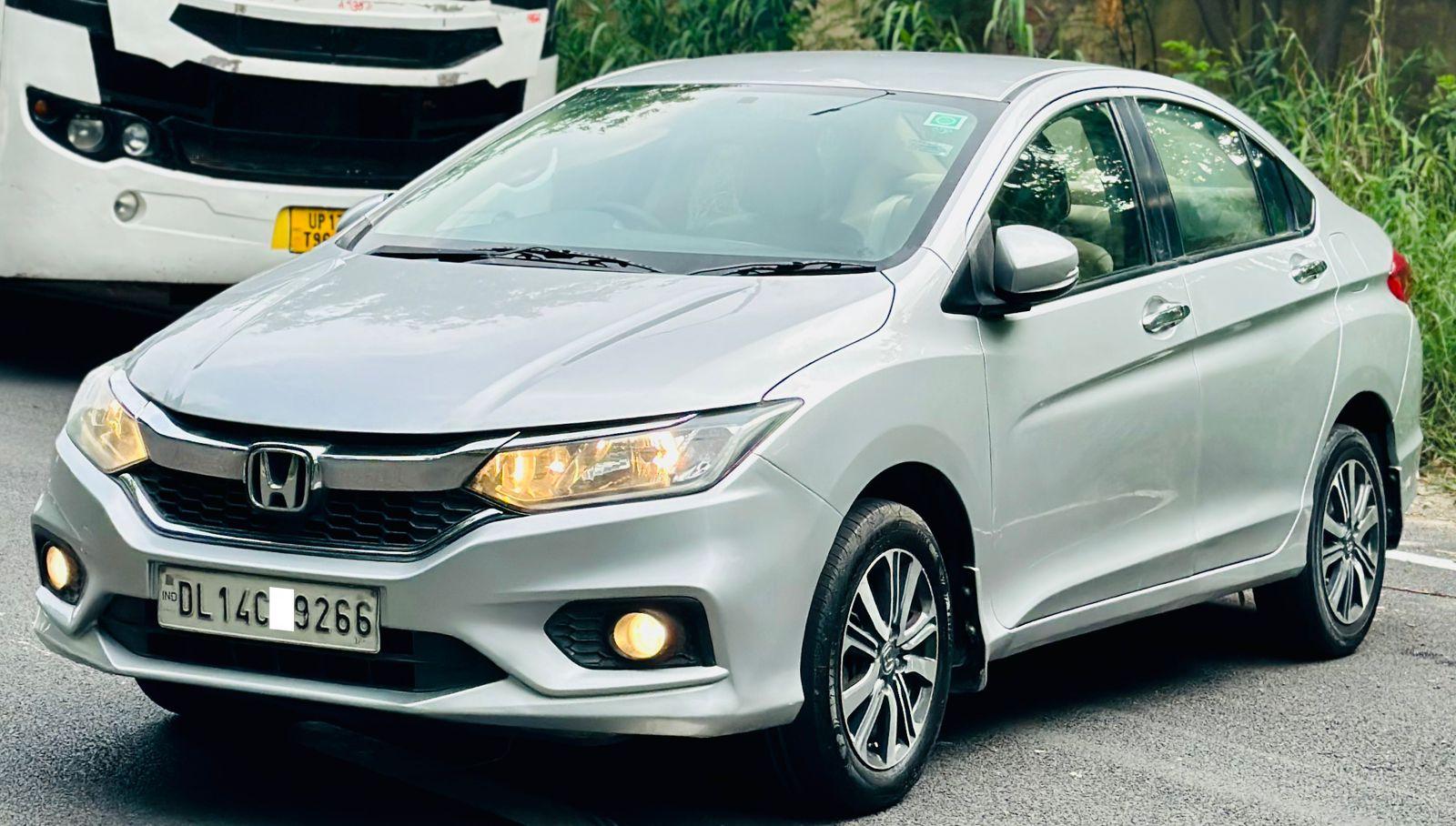 ₹ 8.00 L
₹ 17,917/month
Max Motors Yozna Vihar, New Delhi
25,800 km
Petrol+CNG
Manual
₹ 8.75 L
₹ 19,597/month
Max Motors Yozna Vihar, New Delhi
₹ 6.75 L
₹ 15,118/month
Max Motors Yozna Vihar, New Delhi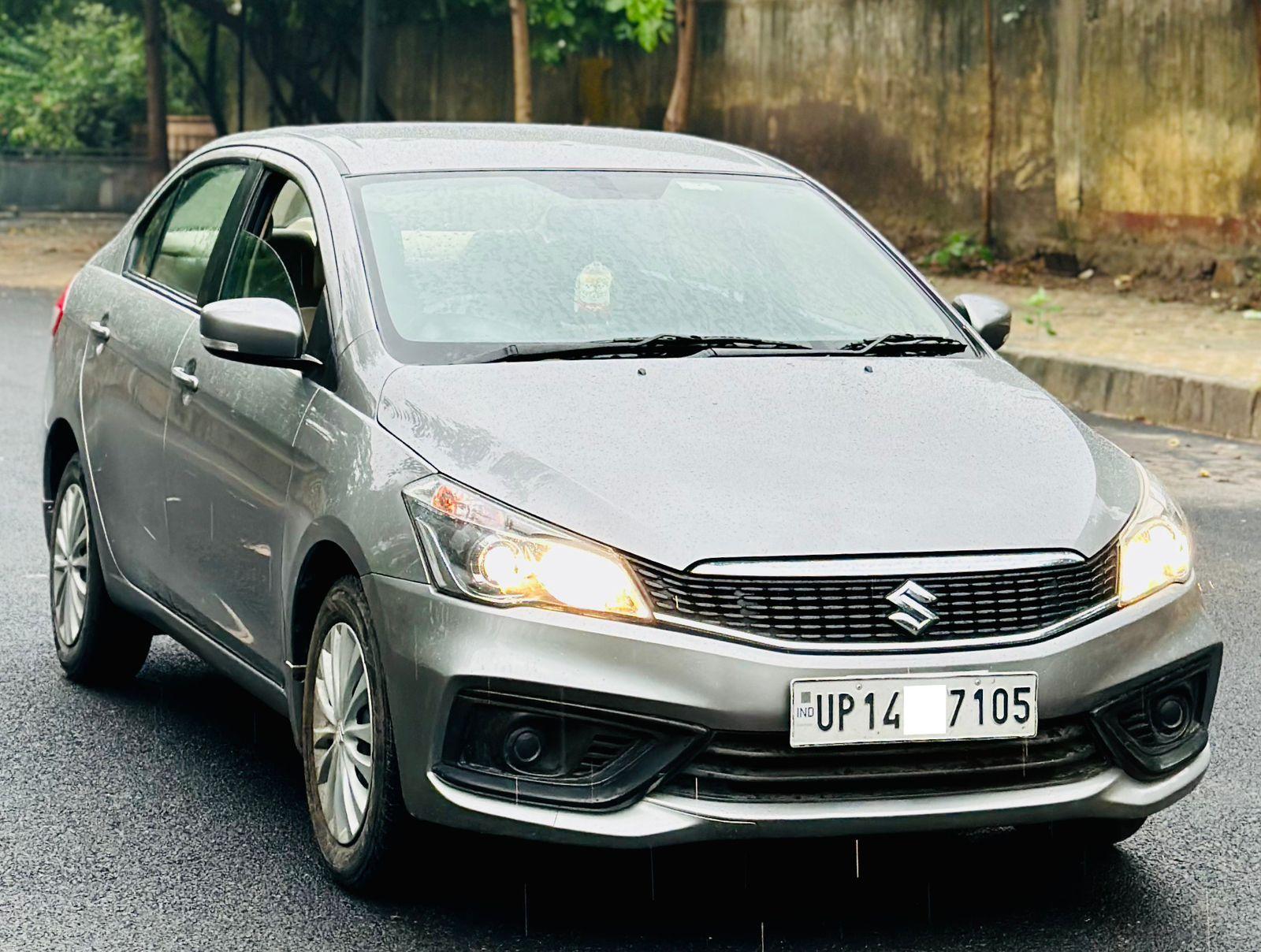 ₹ 6.90 L
₹ 15,454/month
Max Motors Yozna Vihar, New Delhi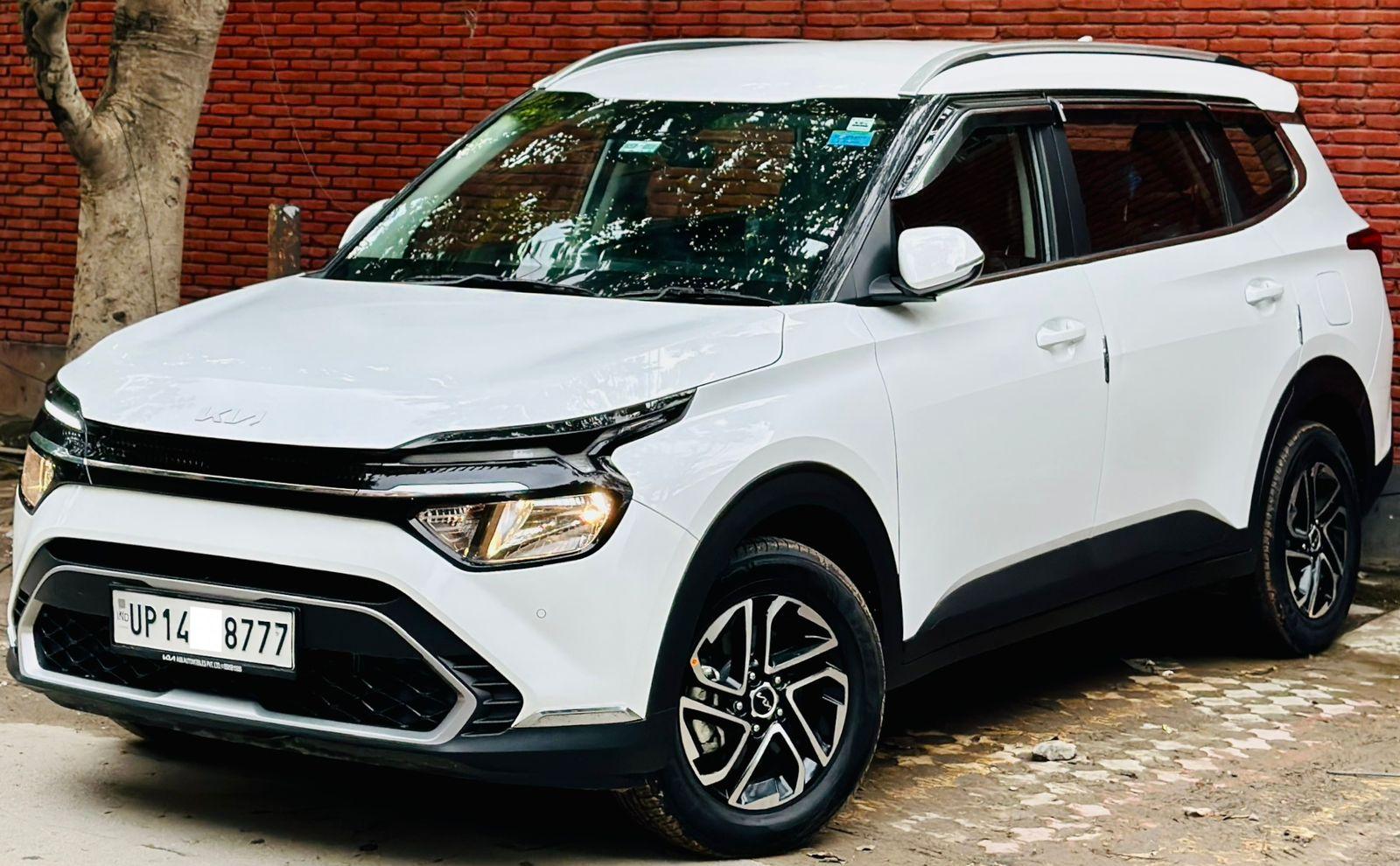 ₹ 14.65 L
₹ 32,811/month
Max Motors Yozna Vihar, New Delhi
₹ 9.90 L
₹ 22,173/month
Max Motors Yozna Vihar, New Delhi
2017 Maruti Suzuki Baleno
₹ 5.35 L
₹ 11,982/month
Max Motors Yozna Vihar, New Delhi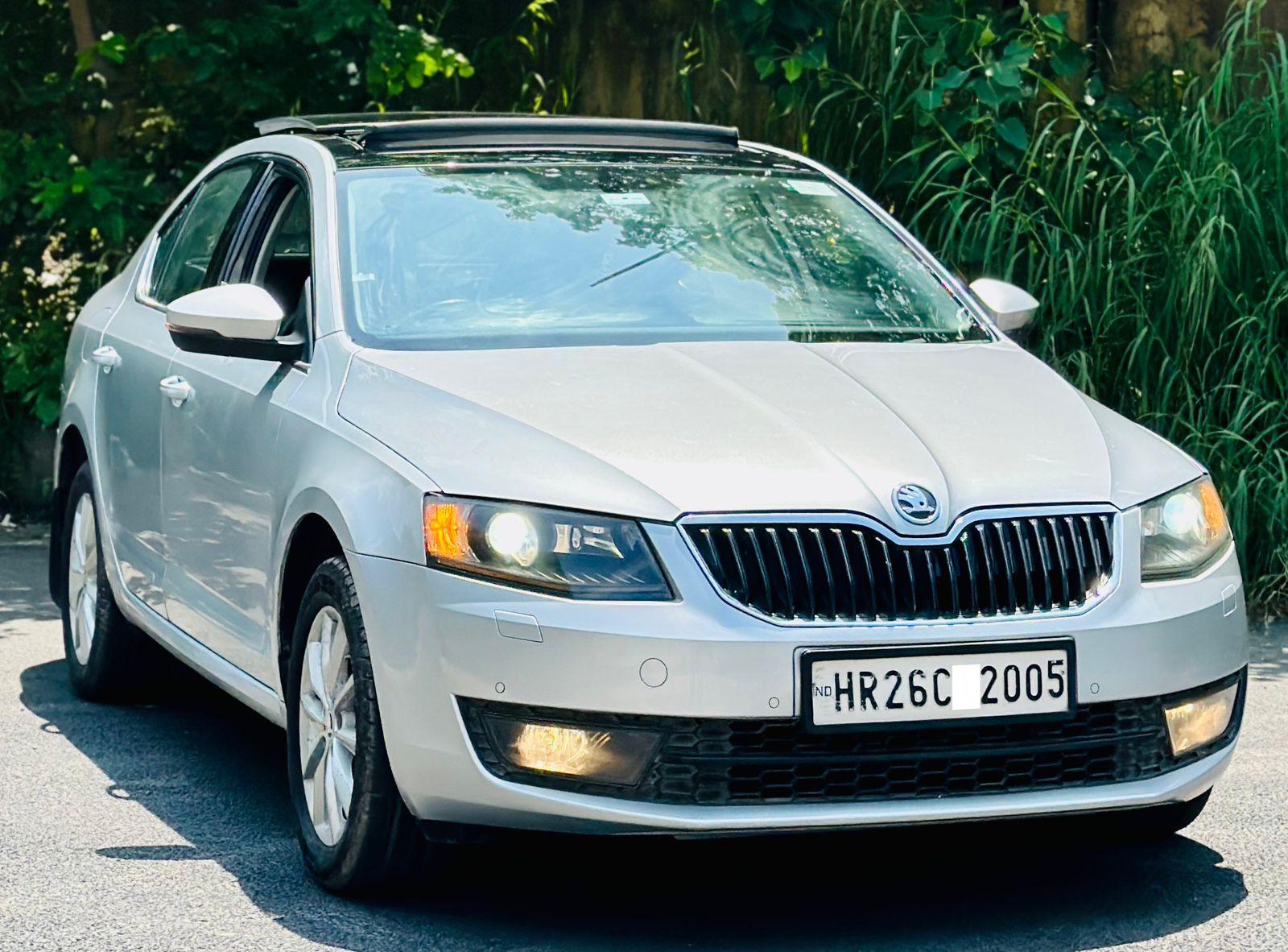 ₹ 10.75 L
₹ 24,076/month
Max Motors Yozna Vihar, New Delhi
You might be interested in
Latest Reviews

Related Articles