CES 2016: Ehang 184 Autonomous Single-Seater Drone Showcased
At the on-going 2016 Consumer Electronics Show in Las Vegas, Chinese UAV manufacturer Ehang has showcased its near production ready, single-seater drone called the Ehang 184 Autonomous Aerial Vehicle.
By Ishaan Rastogi
1 mins read
Published on January 8, 2016
Autonomous vehicle technology has developed a huge amount of interest in the last couple of years as companies have begun understanding the importance of mitigating human error. Stressful situations that arise when driving and other distractions can lead to the lapse in concentration of a driver which can be dangerous. Hence more and more companies are investing a lot of time, effort and funds into the creation of fully-autonomous vehicles with the aim to roll them out in the next 5 years or so.
Also Read: CES 2016: Ford SYNC 3 to Feature Both Android Auto and Apple CarPlay From 2017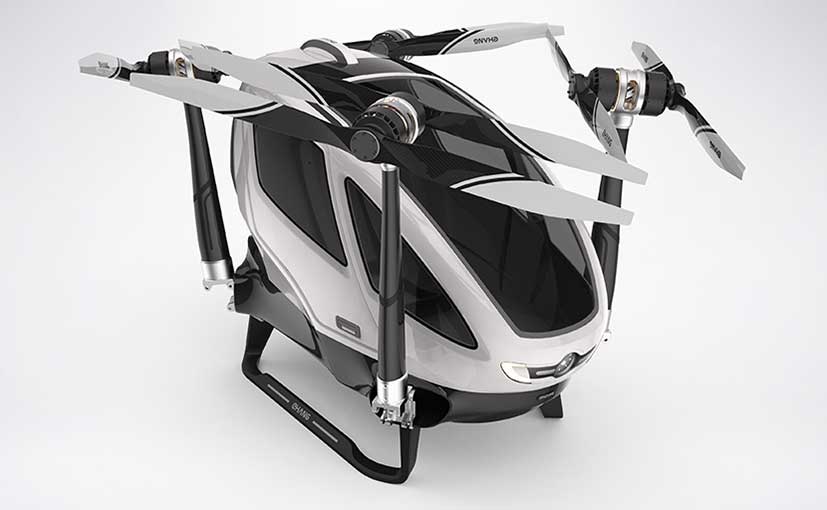 However, this year at the Consumer Electronics Show in Las Vegas, Chinese UAV manufacturer Ehang has showcased a very different form of autonomous personal mobility- the single-seater Ehang 184 Autonomous Aerial Vehicle (AAV). The concept vehicle features a pod capable of seating 1 adult seated on top of an aerial aluminium alloy frame. The basic shape of the pod is reminiscent of a small helicopter but instead of a big rotor attached above it, the 184 AAV features 4 arms attached to the bottom of the vehicle, much like what you'd find on a drone. The ends of each arm are fitted with a pair of rotors powered by individual motors that stacked vertically. The 8 motors on the 184 AAV put out a sum total power of 142hp or 106kW. The arms themselves can be folded up when the vehicle is parked, thereby making it space efficient. The name 184 defines the vehicle's basic attributes; 1 passenger, 8 propellers and 4 arms.
Also Read: CES 2016: Volkswagen Budd-e Concept and e-Golf Touch Unveiled; CEO Apologises For Emission Scandal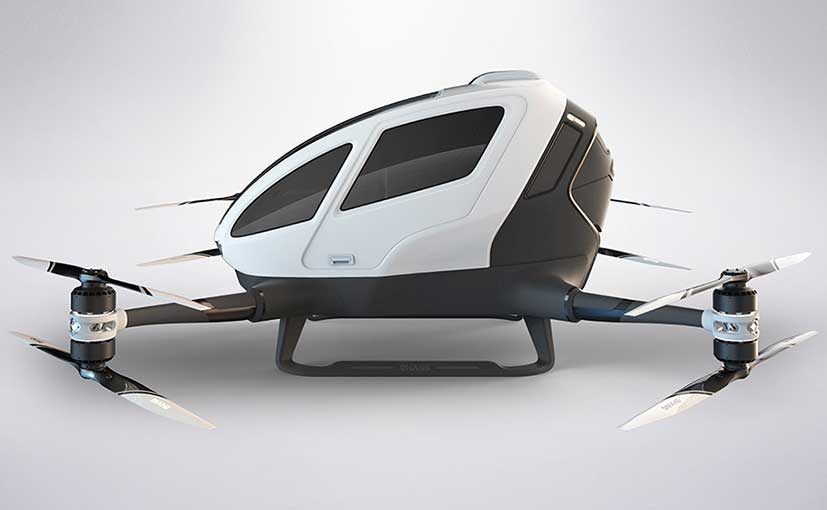 Hu, CEO of Ehang, came up with the concept of a single-seater drone after he lost 2 of his pilot friends in plane crashes, instigating him to create an easy to use and safe mode of aerial transport that could be used over short distances without the occupant requiring a pilots license. The principle behind an autonomous flying vehicle is that the occupant gets in, powers up the drone, selects a destination on a touchscreen display and then presses 'take-off'. The drone then automatically traces the fastest and safest path to the required destination and handles all tasks such as communicating with air traffic control and avoiding obstacles that may lie in its path.
Also Read: CES 2016: BMW Motorrad Reveals Laser Headlight for Motorcycles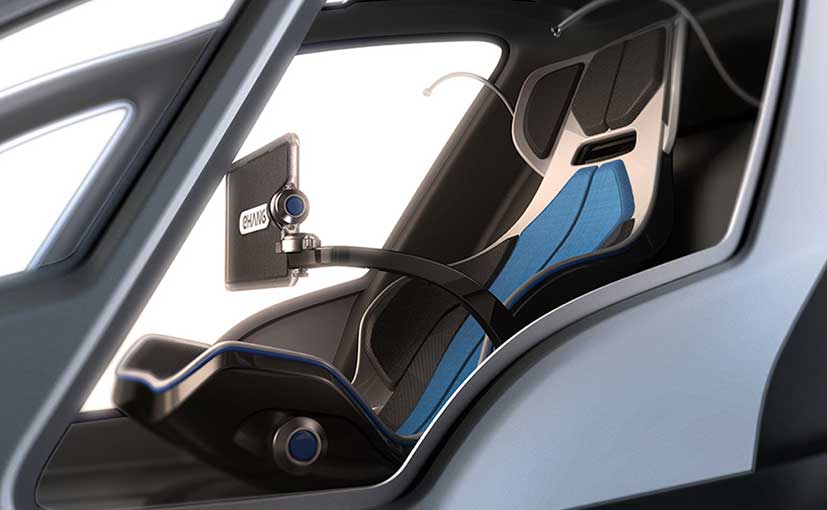 The Ehang 184 AAV will also reportedly feature a fail-safe system takes over in case of a major glitch or irregularity when in flight. Additionally, occupants will also have the ability to make the vehicle stop and hover. The entire vehicle weighs 200kgs and is capable of supporting an additional weight of upto 120kgs. The 184's batteries take 4 hours to charge normally but a fast-charge facility is also available which halves its charging time. The drone boasts of a top speed of 100km/h, can climb as high as 3,499m and has a flight time of roughly 23 minutes at sea level. Other features include gullwing doors, air conditioning, storage space, and 4G connectivity. Gizmag reports that an Ehang spokesperson said that the vehicle is already fully functional and should be available for purchase by end-2016. The Ehang 184 AAV will cost anywhere between $200,000 - $300,000 (Rs 1.3 crore - Rs 2 crore).
Last Updated on January 8, 2016
---
Stay updated with automotive news and reviews right at your fingertips through carandbike.com's
WhatsApp Channel.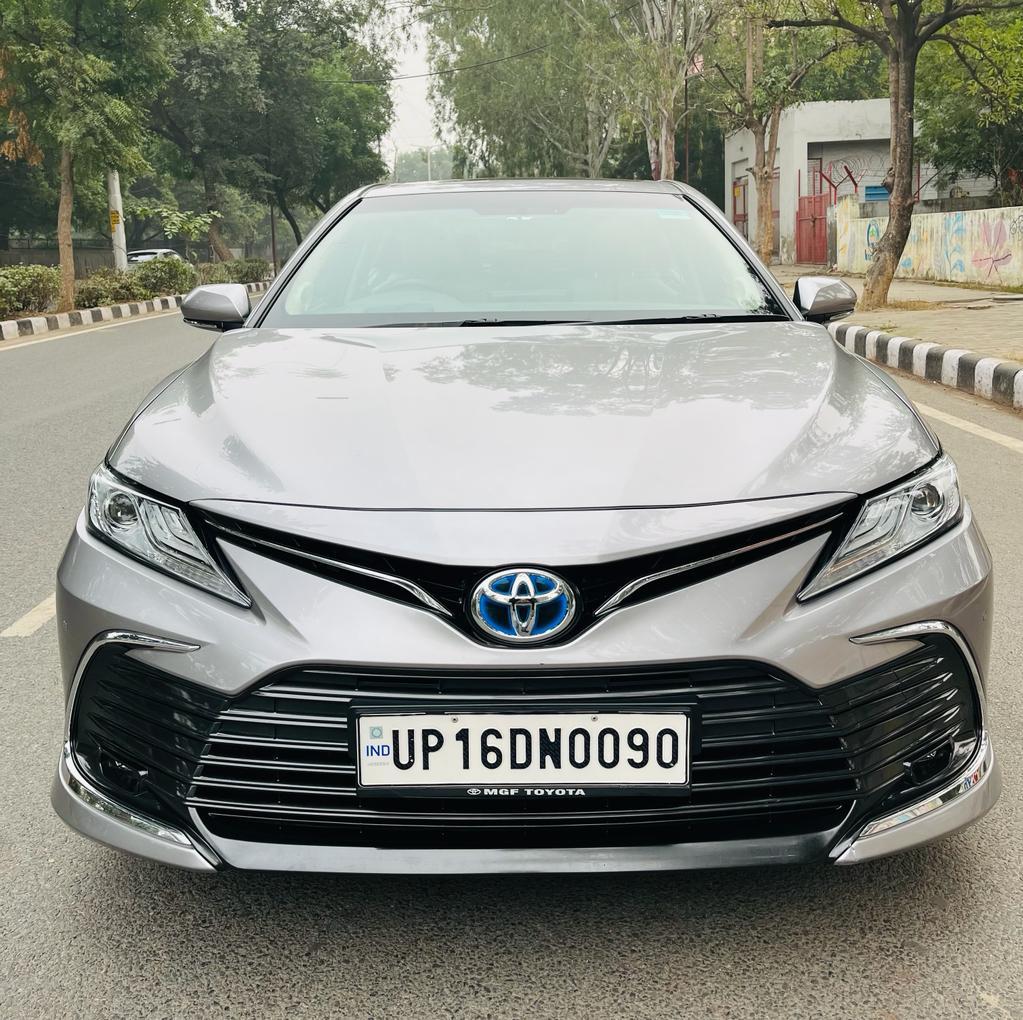 Car Choice Exclusif Amberhai, New Delhi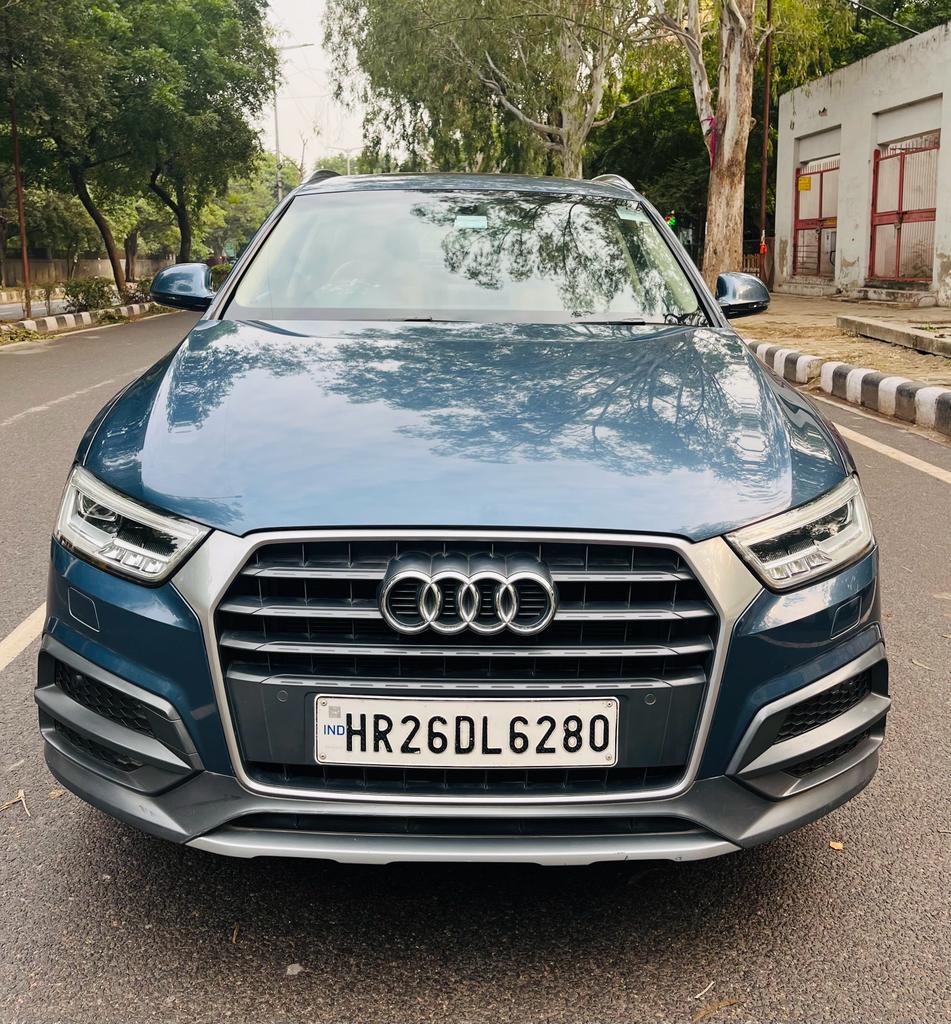 Car Choice Exclusif Amberhai, New Delhi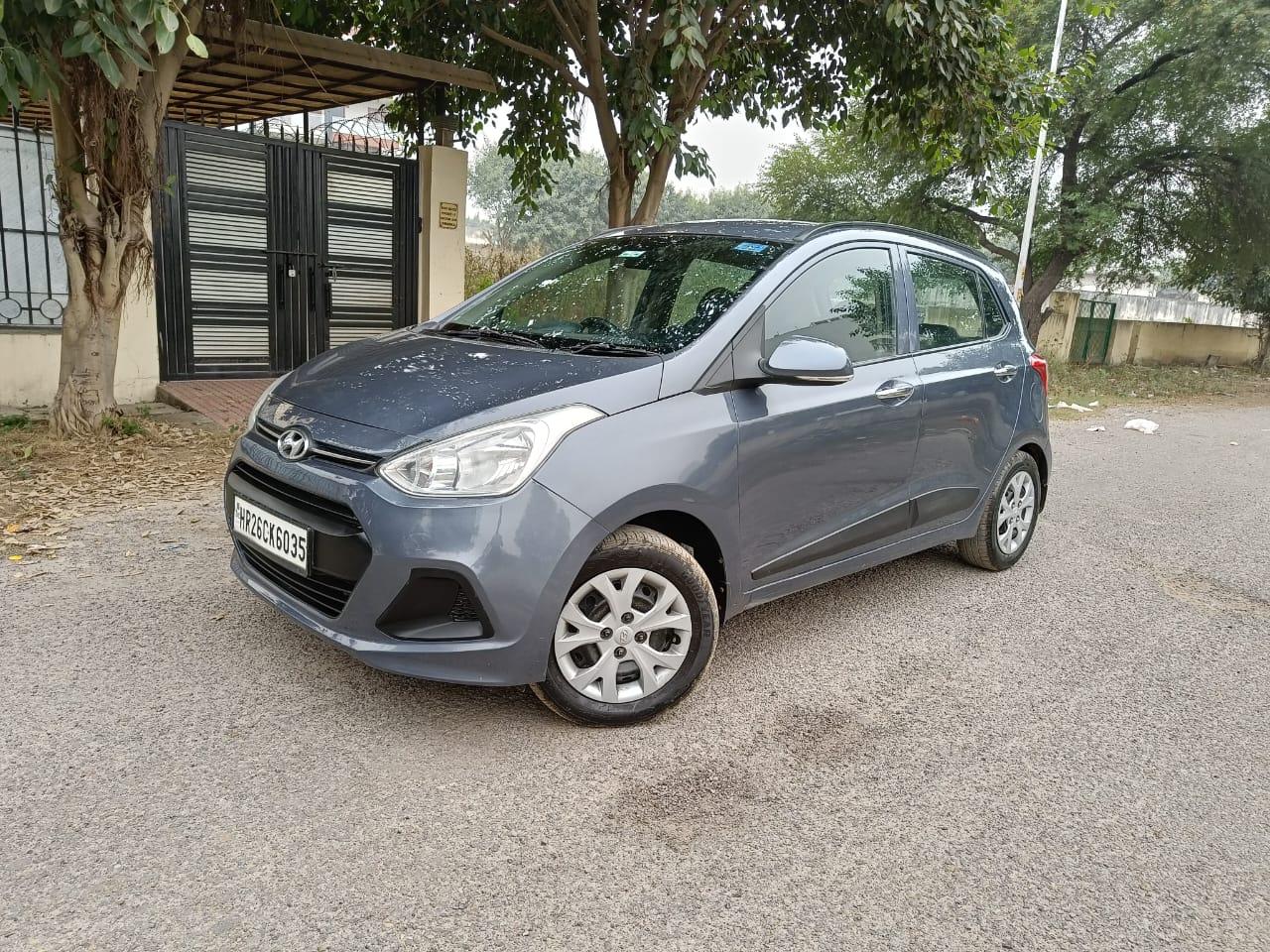 Car Choice Exclusif Amberhai, New Delhi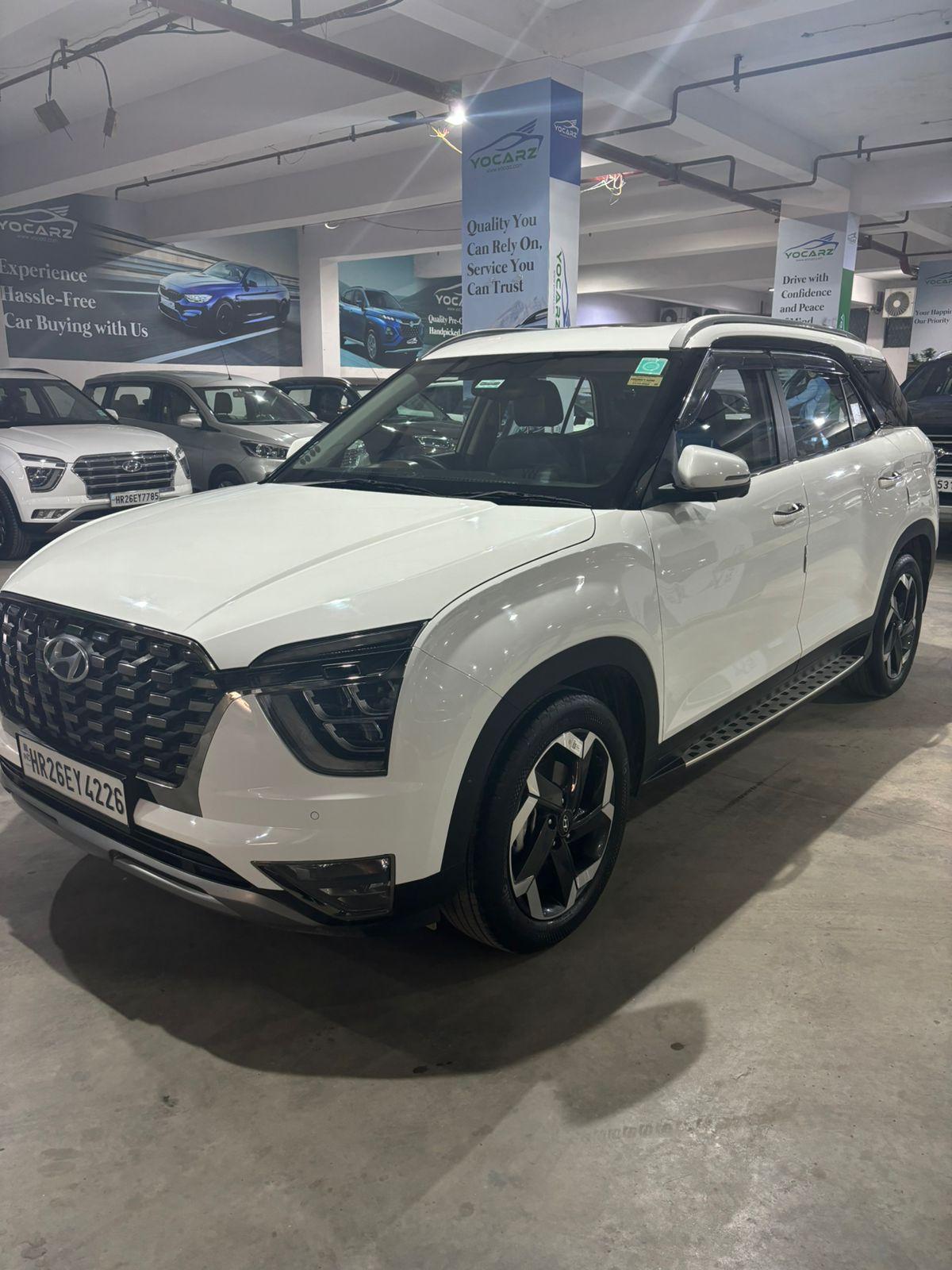 Car Choice Exclusif Amberhai, New Delhi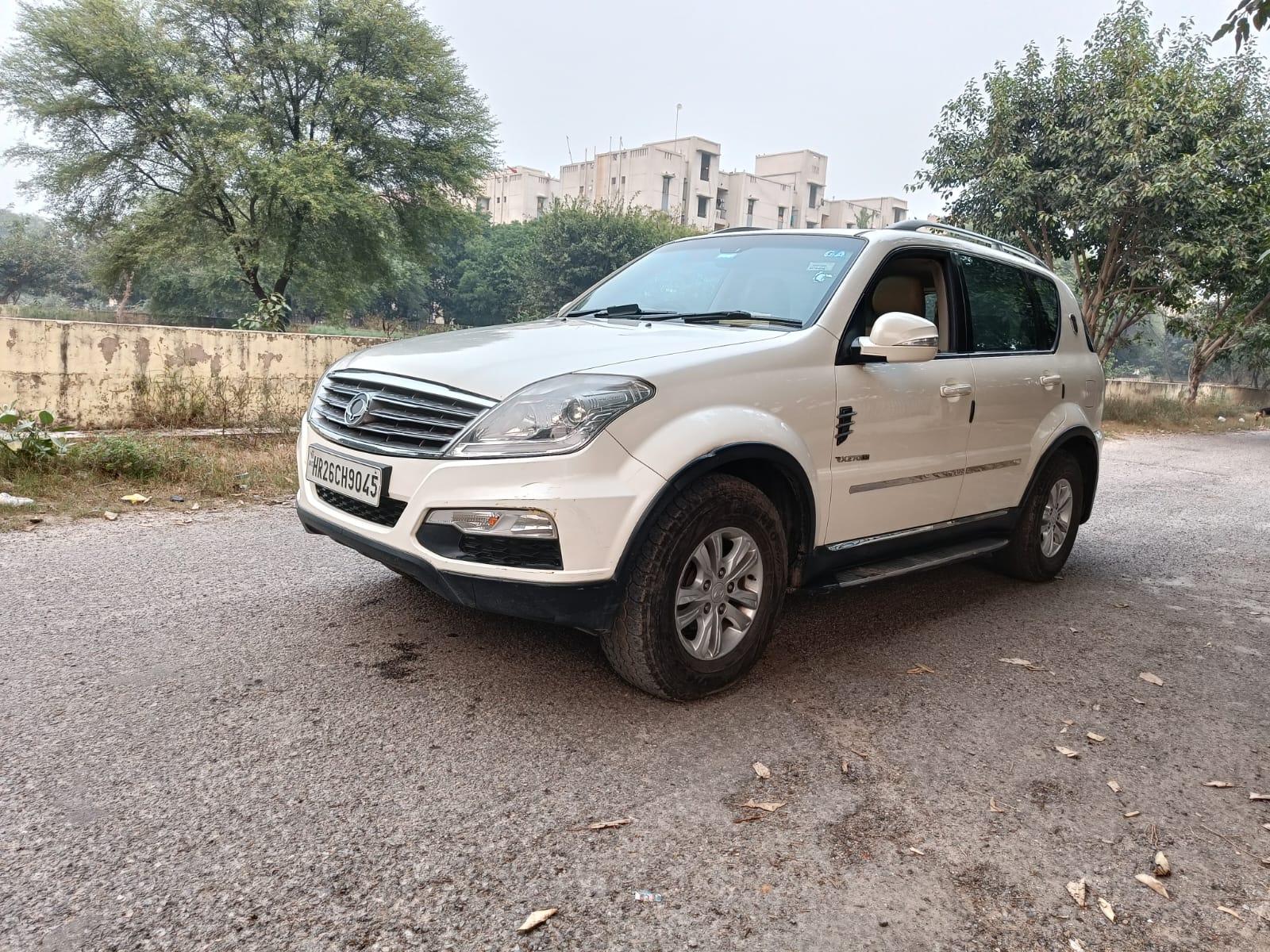 Car Choice Exclusif Amberhai, New Delhi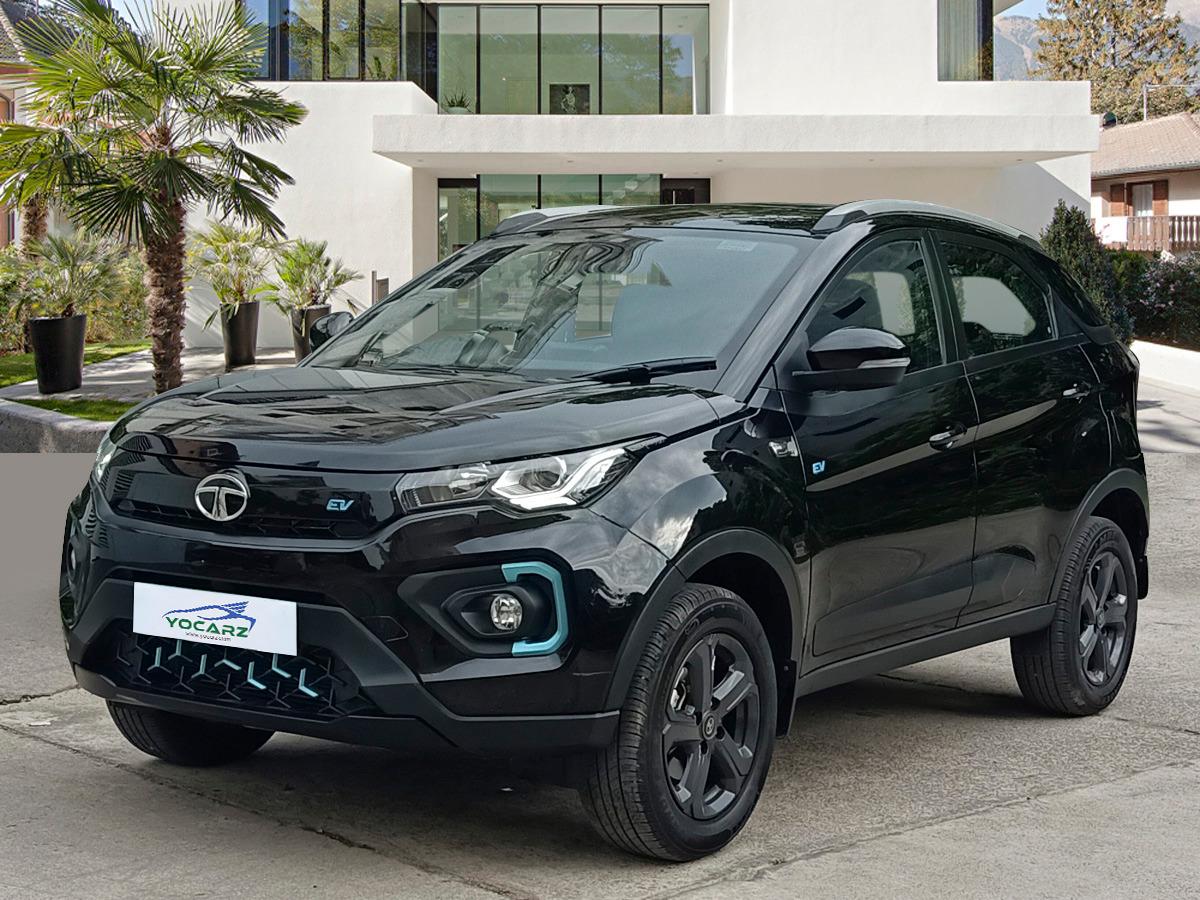 20,156 km
Electric
Automatic
Car Choice Exclusif Amberhai, New Delhi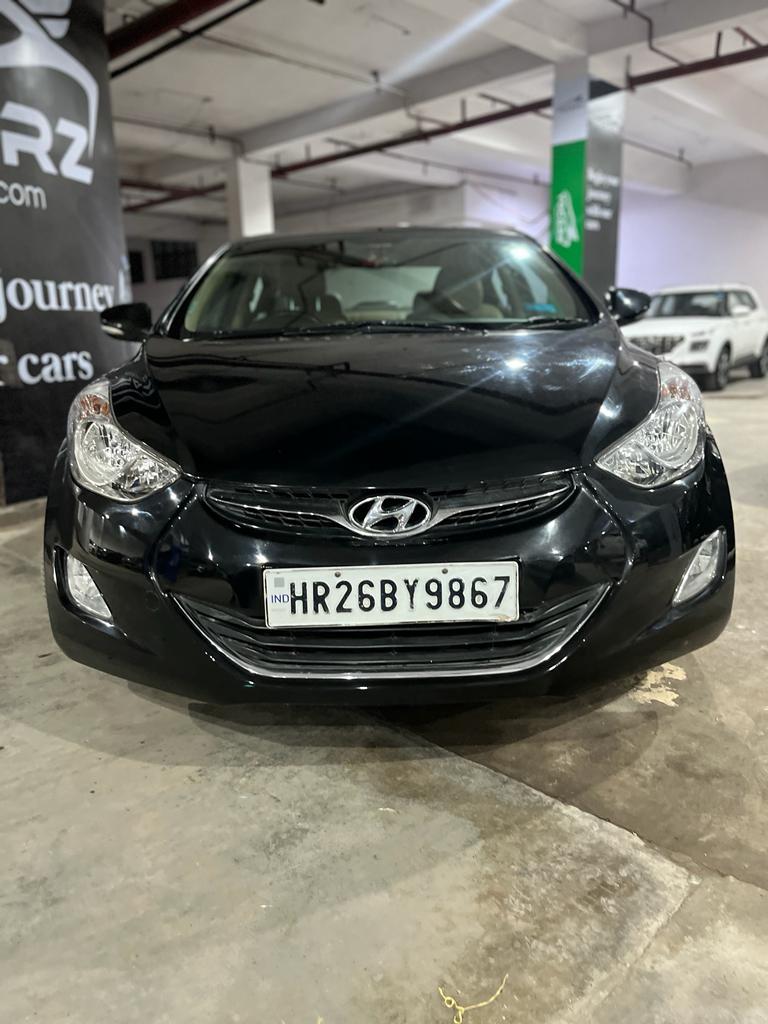 Car Choice Exclusif Amberhai, New Delhi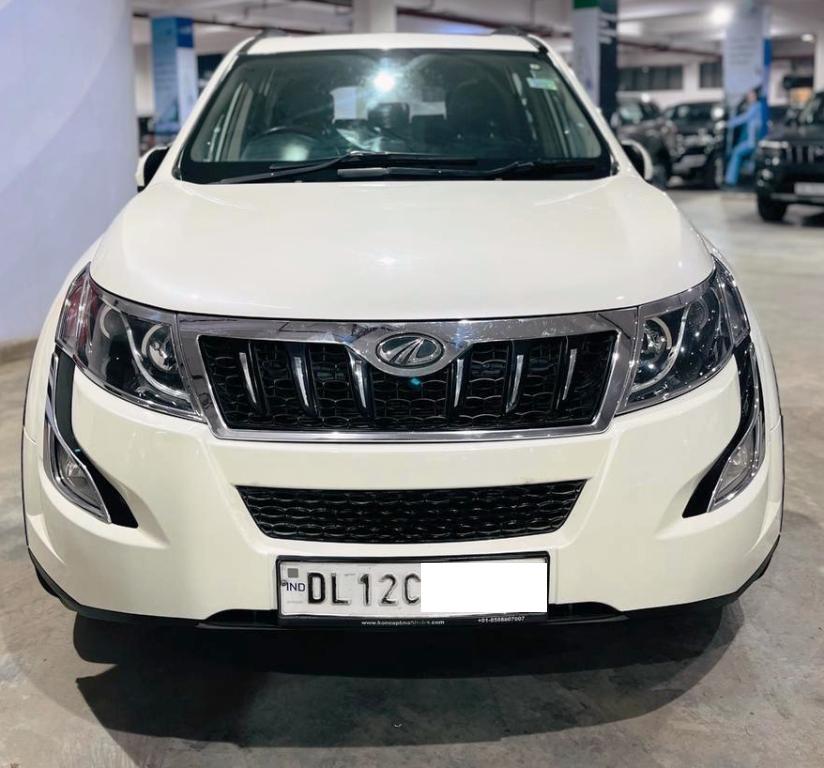 Car Choice Exclusif Amberhai, New Delhi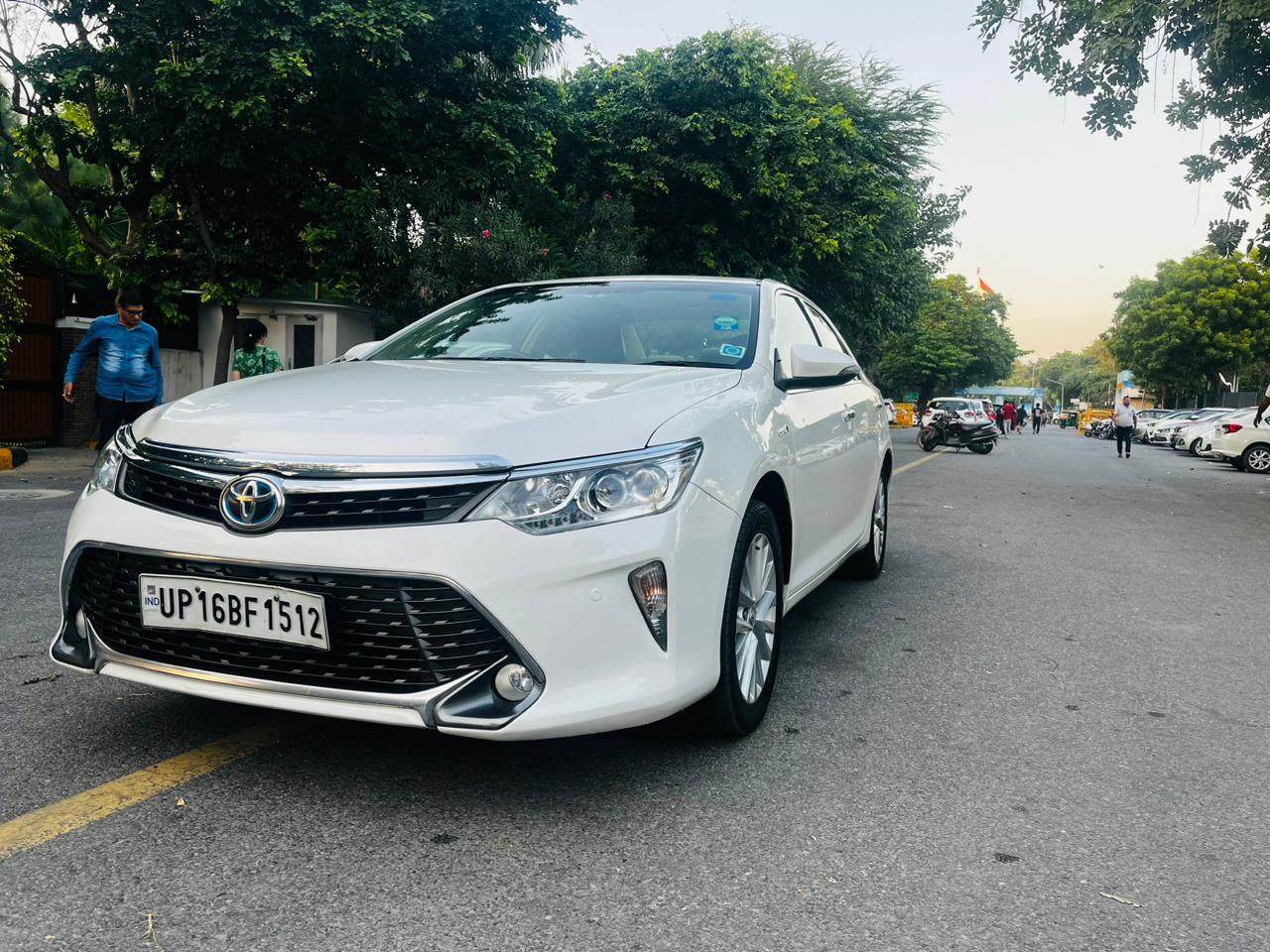 Carz Villa Bank Street, New Delhi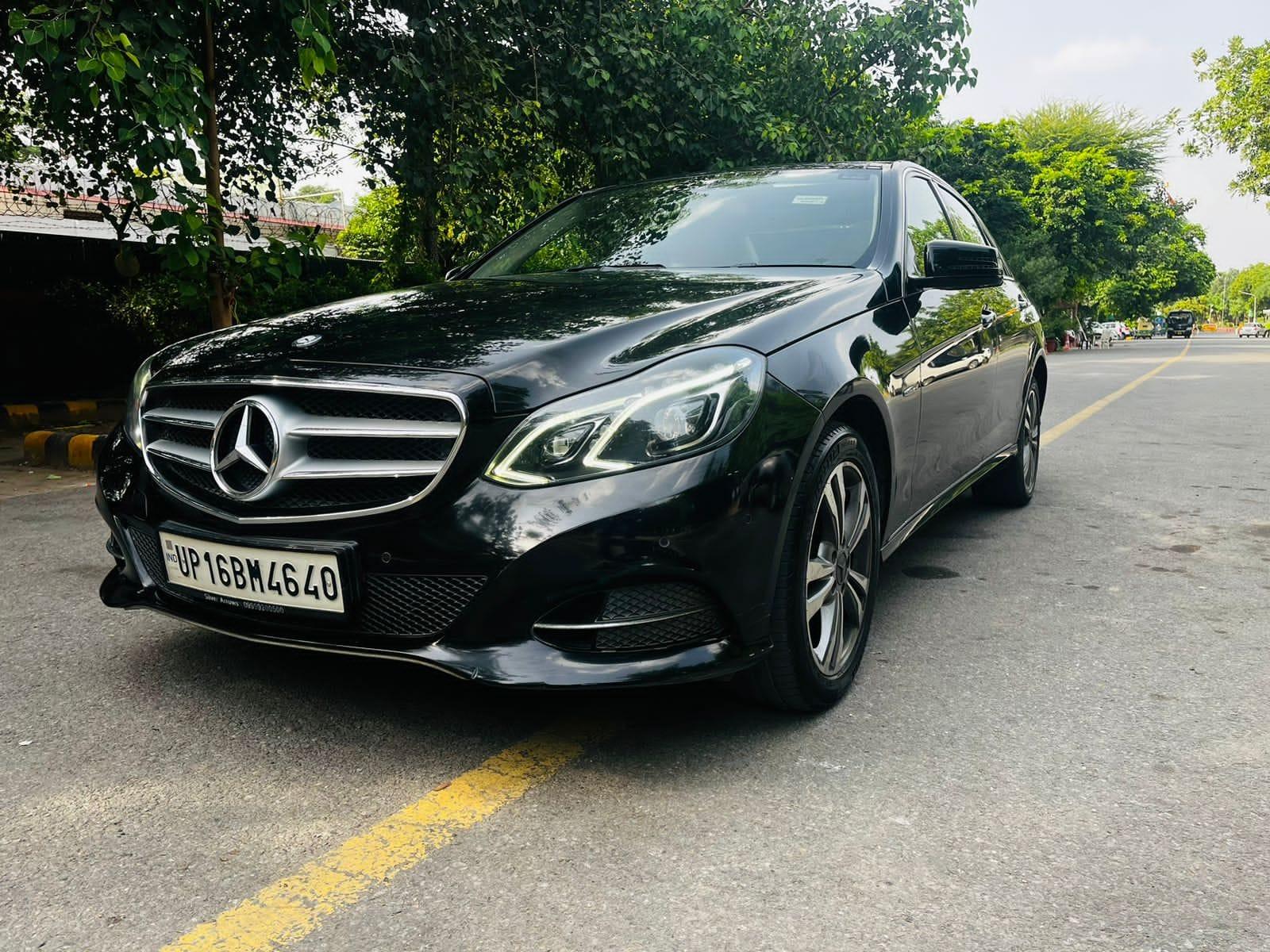 2017 Mercedes-Benz E-Class
Carz Villa Bank Street, New Delhi
Explore More
Latest News

Related Articles