Renault on-road Price in Pune
| | |
| --- | --- |
| Ex-Showroom Price | ₹ 4.70 L |
| RTO | ₹ 42,255 |
| Insurance | ₹ 12,135 |
| On Road Price | ₹ 5.24 L |
Base Model Price in Pune
| | |
| --- | --- |
| Ex-Showroom Price | ₹ 4.70 L |
| RTO | ₹ 42,255 |
| Insurance | ₹ 12,135 |
| On Road Price | ₹ 5.24 L |
Top Model Price in Pune
| | |
| --- | --- |
| Ex-Showroom Price | ₹ 6.33 L |
| RTO | ₹ 56,925 |
| Insurance | ₹ 16,193 |
| On Road Price | ₹ 7.06 L |
Renault Variants Price in Pune
Variants
On-Road Price
Compare
Petrol, 23.00 KM/L, Manual
| | |
| --- | --- |
| Ex-Showroom Price | ₹ 4,69,500 |
| RTO | ₹ 42,255 |
| Insurance | ₹ 12,135 |
| On-Road Price in Pune | ₹ 5,23,890 |
Petrol, 23.00 KM/L, Manual
| | |
| --- | --- |
| Ex-Showroom Price | ₹ 4,99,500 |
| RTO | ₹ 44,955 |
| Insurance | ₹ 12,882 |
| On-Road Price in Pune | ₹ 5,57,337 |
Petrol, 23.00 KM/L, Manual
| | |
| --- | --- |
| Ex-Showroom Price | ₹ 5,21,500 |
| RTO | ₹ 46,935 |
| Insurance | ₹ 13,430 |
| On-Road Price in Pune | ₹ 5,81,865 |
Petrol, 23.00 KM/L, Manual
| | |
| --- | --- |
| Ex-Showroom Price | ₹ 5,67,500 |
| RTO | ₹ 51,075 |
| Insurance | ₹ 14,575 |
| On-Road Price in Pune | ₹ 6,33,150 |
Petrol, 23.00 KM/L, Manual
| | |
| --- | --- |
| Ex-Showroom Price | ₹ 5,87,500 |
| RTO | ₹ 52,875 |
| Insurance | ₹ 15,073 |
| On-Road Price in Pune | ₹ 6,55,448 |
Petrol, 22.00 KM/L, AMT
| | |
| --- | --- |
| Ex-Showroom Price | ₹ 6,12,500 |
| RTO | ₹ 55,125 |
| Insurance | ₹ 15,695 |
| On-Road Price in Pune | ₹ 6,83,320 |
Petrol, 22.00 KM/L, AMT
| | |
| --- | --- |
| Ex-Showroom Price | ₹ 6,32,500 |
| RTO | ₹ 56,925 |
| Insurance | ₹ 16,193 |
| On-Road Price in Pune | ₹ 7,05,618 |
Renault on-road Price in Pune
The on-road price for Renault Kwid in Pune ranges between ₹ 5.24 to 7.06 Lakh. The on-road price of petrol variants of Kwid starts from ₹ 5.24 Lakh. The top competitors of Renault Kwid i.e.
Hyundai New Santro price in Pune
starts from ₹ 4.87 Lakh &
Datsun Redi GO price in Pune
starts from ₹ 3.8 Lakh.
Calculate Renault EMI in Pune
Ex Showroom Price:
₹ 4.70 L
Duration (5 Years)
5 Years
EMI ₹ 9,746
for 5 year @9%* Interest Rate
*Interest rate may vary subject to your credit score.
Renault On-Road Price By Fuel in Pune
| Fuel Name | Price Range |
| --- | --- |
| Petrol | ₹ 5.24 - 7.06 Lakh |
Price of Renault Alternatives in Pune
Used Renault in Pune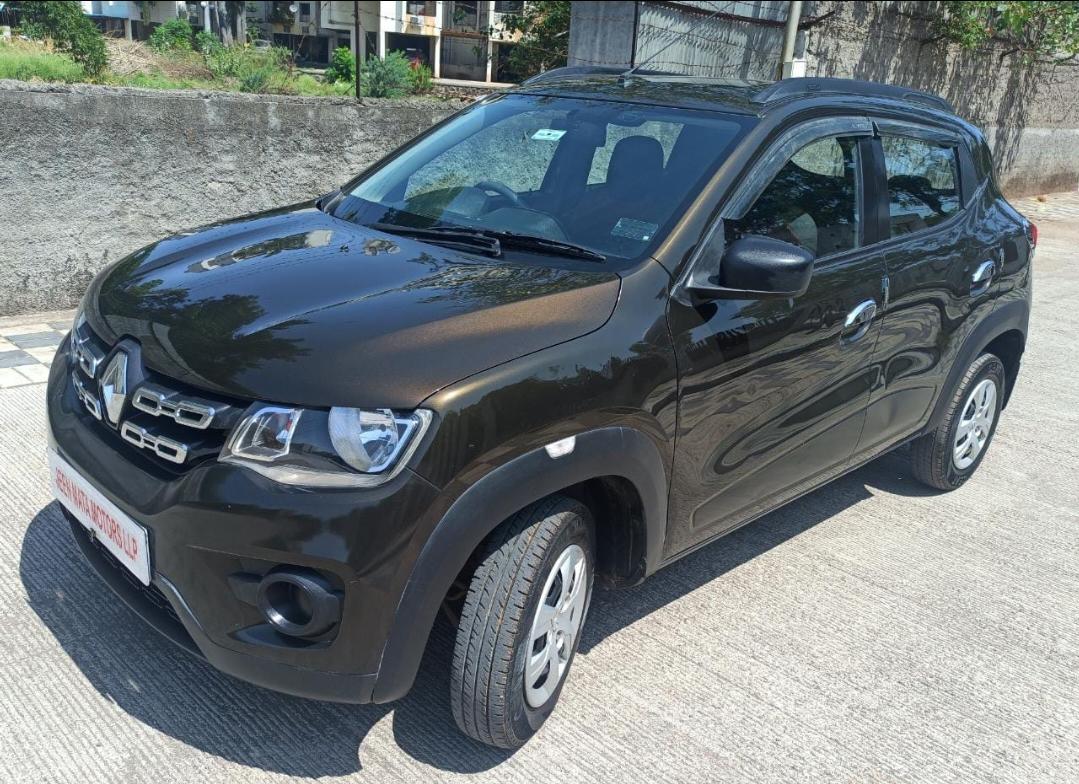 ₹ 4.00 L
₹ 8,959/month
Jeen Mata Motors Hadpsar I.E., Pune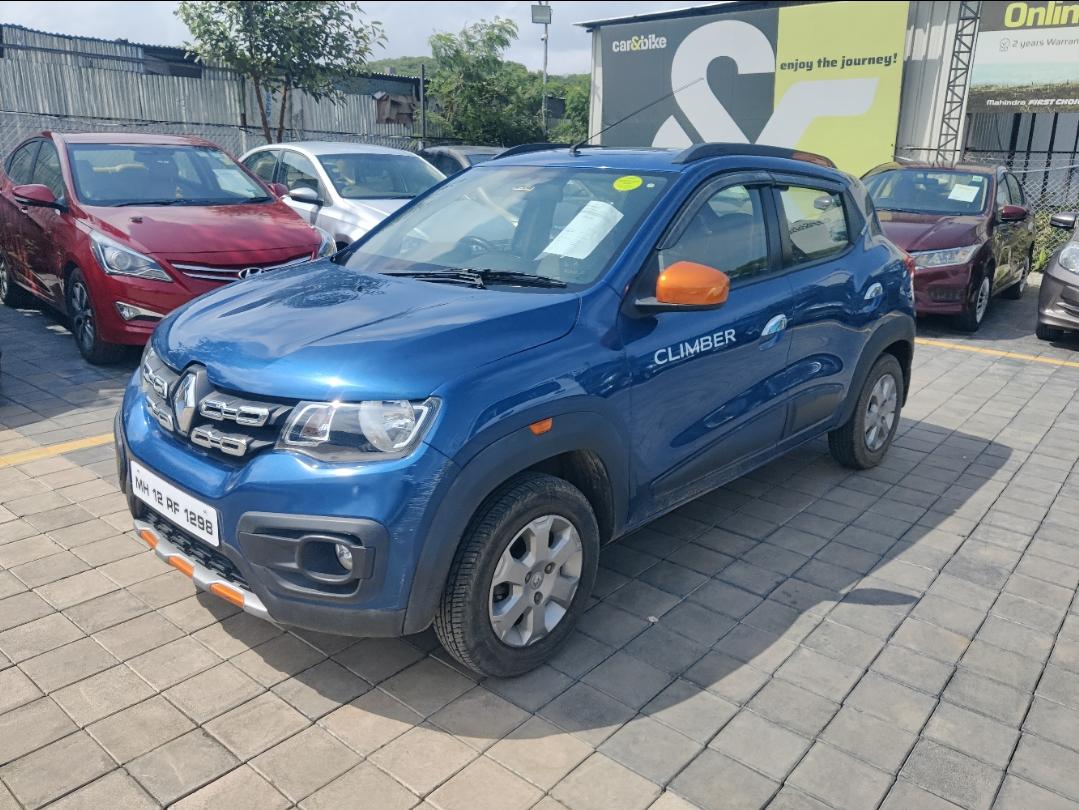 ₹ 4.00 L
₹ 8,959/month
Car&Bike Superstore Pune Pashan, Pune
Used Renault Cars in Pune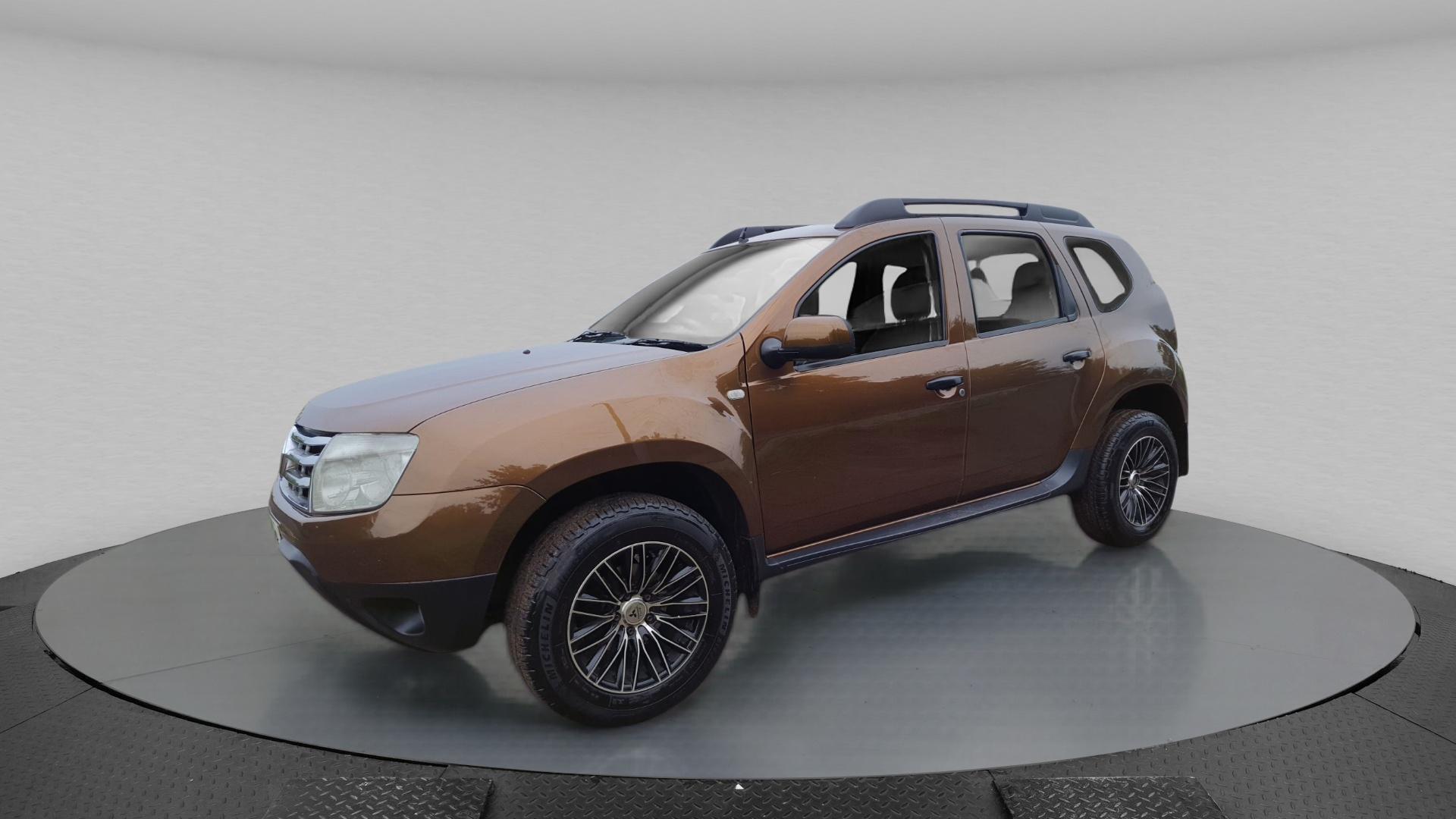 ₹ 6.25 L
₹ 13,998/month
Jeen Mata Motors Hadpsar I.E., Pune
₹ 5.50 L
₹ 12,318/month
Car&Bike Superstore Pune Pashan, Pune
1,20,790 km
Diesel
Automatic
Car&Bike Superstore Pune Pashan, Pune
Renault Cars

Renault Kwid

Renault Kwid Price in Pune