Dutch company Kibo has been introduced in Kenya to build safer motorcycles, and to address problems of purpose-built transport in the African nation. The company was set up by Dutch economist Huib van de Grijspaard and the bike was designed in Amsterdam. After more than two years of research and trips to Kenya, Kibo has launched the K150 - a motorcycle built for the Kenyan rider. The bike is developed in Kenya, with parts sourced directly from manufacturers and assembled in Nairobi at local manufacturing plants.
The idea was to build a bike that is safe, high-quality and affordable; at the same time rugged and with decent power for both off-road and city traffic conditions. The Kibo K150 was designed to meet a unique market demand - the requirement of quick and sturdy vehicles for the medical community, NGOs and courier companies like DHL and Western Union. The K 150 is also targeted at boda-boda drivers - the unofficial motorcycle taxis in cities like Nairobi.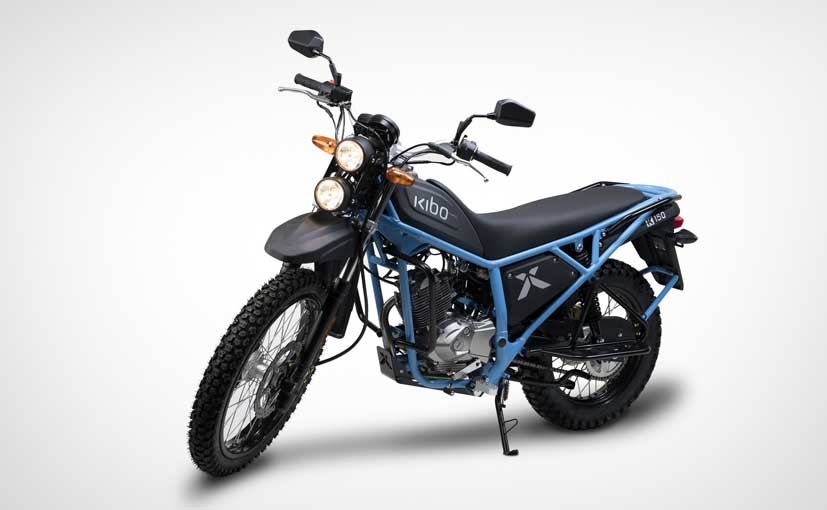 Both the product and the branding have been designed keeping in mind motorcycle safety for Kenyans, and also to educate people about motorcycle safety. Traffic laws in Kenya are unenforced and many riders don't even wear helmets because of prohibitive pricing. Huib van de Grijspaard roped in design studio Greenspace to do the branding. The company says the bike has been designed specifically for Africa and its people, with a rugged chassis, torquey engine and decent load carrying capacity.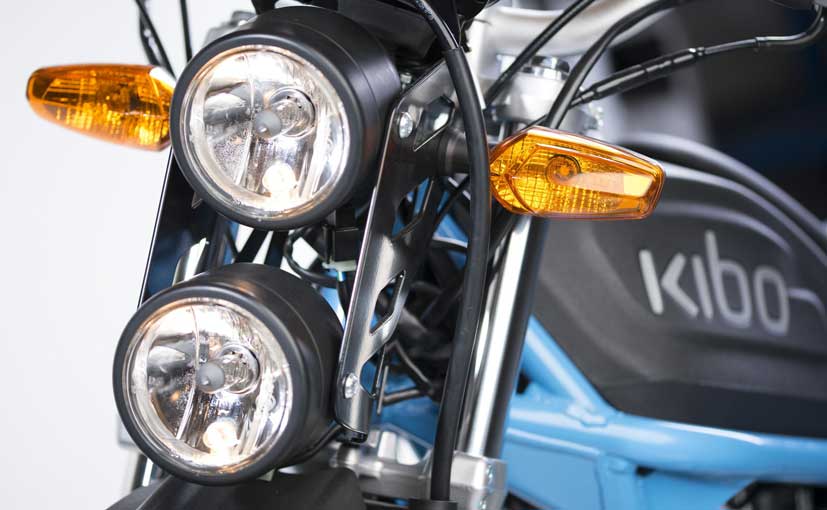 The Kibo K150's frame is made out of welded steel tubing, making the bike incredibly strong and the K150 can carry loads of up to 250 kg - essential for doctors, aid workers, and cargo carriers transporting baggage. The bike uses a single-cylinder, air-cooled, four-stroke, single overhead cam engine with balance shaft. While power and torque output hasn't been disclosed, the 150 cc engine is said to offer a good mix of power and efficiency. Maximum torque is achieved at low revs, making for good off-road performance, while the balancer shaft makes for smooth and refined operation.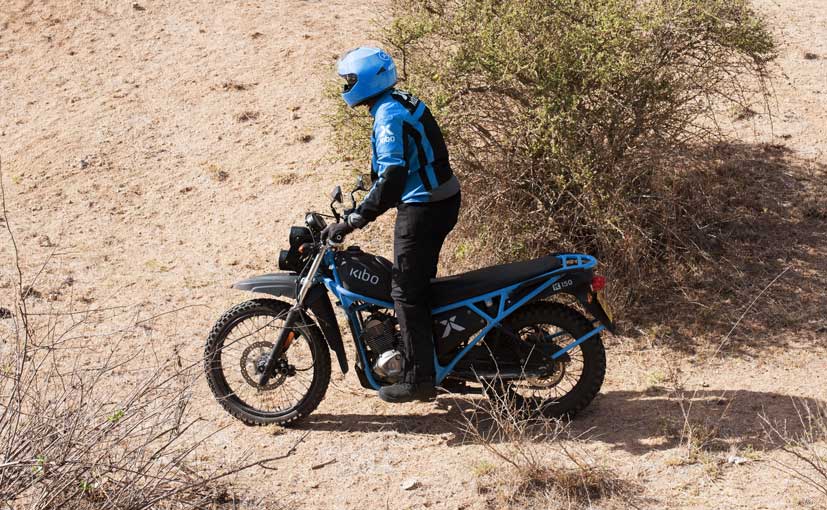 0 Comments
Dual-sport tyres shod on large wheels (21-inch front, 18-inch rear) and a high ground clearance of 200 mm equip the Kibo K150 with decent off-road ability. A reinforced bash plate protects the underside from rocks and rough roads. Braking is handled by a 266 mm front disc and 220 mm rear disc gripped by dual piston calipers. The company's name, Kibo, is derived from the Swahili word for 'hippo'. The Kibo K150 is priced at 3,42,200 Kenyan Shillings (just over Rs 2 lakh).
For the latest auto news and reviews, follow carandbike.com on Twitter, Facebook, and subscribe to our YouTube channel.