MG Astor
₹ 10.31 - 18.69 Lakh
Ex-Showroom Price
MG Astor On-Road Price in Vadodara
MG Astor Base Model Price
| | |
| --- | --- |
| Ex-Showroom Price | ₹ 10.31 L |
| RTO | ₹ 61,860 |
| Insurance | ₹ 26,498 |
| TCS | ₹ 10,310 |
| On Road Price | ₹ 11.30 L |
MG Astor Top Model Price
| | |
| --- | --- |
| Ex-Showroom Price | ₹ 18.69 L |
| RTO | ₹ 1.12 L |
| Insurance | ₹ 47,673 |
| On Road Price | ₹ 20.47 L |
On-Road Price in Vadodara By Variants
Variants
On-Road Price
Compare
Petrol, 15.43 KM/L, Manual
| | |
| --- | --- |
| Ex-Showroom Price | ₹ 10,31,000 |
| RTO | ₹ 61,860 |
| Insurance | ₹ 26,498 |
| On-Road Price in Vadodara | ₹ 11,29,668 |
Petrol, 15.43 KM/L, Manual
| | |
| --- | --- |
| Ex-Showroom Price | ₹ 10,81,800 |
| RTO | ₹ 64,908 |
| Insurance | ₹ 27,783 |
| On-Road Price in Vadodara | ₹ 11,85,309 |
Petrol, 15.43 KM/L, Manual
| | |
| --- | --- |
| Ex-Showroom Price | ₹ 12,00,000 |
| RTO | ₹ 72,000 |
| Insurance | ₹ 30,770 |
| On-Road Price in Vadodara | ₹ 13,14,770 |
Petrol, 15.43 KM/L, Manual
| | |
| --- | --- |
| Ex-Showroom Price | ₹ 12,51,800 |
| RTO | ₹ 75,108 |
| Insurance | ₹ 32,079 |
| On-Road Price in Vadodara | ₹ 13,71,505 |
Petrol, 15.43 KM/L, Manual
| | |
| --- | --- |
| Ex-Showroom Price | ₹ 13,62,000 |
| RTO | ₹ 81,720 |
| Insurance | ₹ 34,864 |
| On-Road Price in Vadodara | ₹ 14,92,204 |
Petrol, 14.80 KM/L, Automatic
| | |
| --- | --- |
| Ex-Showroom Price | ₹ 13,93,800 |
| RTO | ₹ 83,628 |
| Insurance | ₹ 35,668 |
| On-Road Price in Vadodara | ₹ 15,27,034 |
Petrol, 15.43 KM/L, Manual
| | |
| --- | --- |
| Ex-Showroom Price | ₹ 14,20,800 |
| RTO | ₹ 85,248 |
| Insurance | ₹ 36,350 |
| On-Road Price in Vadodara | ₹ 15,56,606 |
Petrol, 15.43 KM/L, Manual
| | |
| --- | --- |
| Ex-Showroom Price | ₹ 14,56,000 |
| RTO | ₹ 87,360 |
| Insurance | ₹ 37,240 |
| On-Road Price in Vadodara | ₹ 15,95,160 |
Petrol, 15.43 KM/L, Manual
| | |
| --- | --- |
| Ex-Showroom Price | ₹ 14,68,000 |
| RTO | ₹ 88,080 |
| Insurance | ₹ 37,543 |
| On-Road Price in Vadodara | ₹ 16,08,303 |
Petrol, 15.43 KM/L, Manual
| | |
| --- | --- |
| Ex-Showroom Price | ₹ 15,14,800 |
| RTO | ₹ 90,888 |
| Insurance | ₹ 38,725 |
| On-Road Price in Vadodara | ₹ 16,59,561 |
Petrol, 15.43 KM/L, Manual
| | |
| --- | --- |
| Ex-Showroom Price | ₹ 15,24,800 |
| RTO | ₹ 91,488 |
| Insurance | ₹ 38,979 |
| On-Road Price in Vadodara | ₹ 16,70,515 |
Petrol, 14.80 KM/L, Automatic
| | |
| --- | --- |
| Ex-Showroom Price | ₹ 15,49,800 |
| RTO | ₹ 92,988 |
| Insurance | ₹ 39,611 |
| On-Road Price in Vadodara | ₹ 16,97,897 |
Petrol, 14.80 KM/L, Automatic
| | |
| --- | --- |
| Ex-Showroom Price | ₹ 15,68,000 |
| RTO | ₹ 94,080 |
| Insurance | ₹ 40,070 |
| On-Road Price in Vadodara | ₹ 17,17,830 |
Petrol, 14.80 KM/L, Automatic
| | |
| --- | --- |
| Ex-Showroom Price | ₹ 16,13,800 |
| RTO | ₹ 96,828 |
| Insurance | ₹ 41,228 |
| On-Road Price in Vadodara | ₹ 17,67,994 |
Petrol, 14.80 KM/L, Automatic
| | |
| --- | --- |
| Ex-Showroom Price | ₹ 16,23,800 |
| RTO | ₹ 97,428 |
| Insurance | ₹ 41,481 |
| On-Road Price in Vadodara | ₹ 17,78,947 |
Petrol, 14.80 KM/L, Automatic
| | |
| --- | --- |
| Ex-Showroom Price | ₹ 16,70,000 |
| RTO | ₹ 1,00,200 |
| Insurance | ₹ 42,649 |
| On-Road Price in Vadodara | ₹ 18,29,549 |
Petrol, 14.80 KM/L, Automatic
| | |
| --- | --- |
| Ex-Showroom Price | ₹ 16,99,800 |
| RTO | ₹ 1,01,988 |
| Insurance | ₹ 43,402 |
| On-Road Price in Vadodara | ₹ 18,62,188 |
Petrol, 14.80 KM/L, Automatic
| | |
| --- | --- |
| Ex-Showroom Price | ₹ 17,09,800 |
| RTO | ₹ 1,02,588 |
| Insurance | ₹ 43,654 |
| On-Road Price in Vadodara | ₹ 18,73,140 |
Petrol, 14.80 KM/L, Automatic
| | |
| --- | --- |
| Ex-Showroom Price | ₹ 17,10,800 |
| RTO | ₹ 1,02,648 |
| Insurance | ₹ 43,679 |
| On-Road Price in Vadodara | ₹ 18,74,235 |
Petrol, 14.80 KM/L, Automatic
| | |
| --- | --- |
| Ex-Showroom Price | ₹ 17,10,800 |
| RTO | ₹ 1,02,648 |
| Insurance | ₹ 43,679 |
| On-Road Price in Vadodara | ₹ 18,74,235 |
Petrol, 14.80 KM/L, Automatic
| | |
| --- | --- |
| Ex-Showroom Price | ₹ 18,23,000 |
| RTO | ₹ 1,09,380 |
| Insurance | ₹ 46,514 |
| On-Road Price in Vadodara | ₹ 19,97,124 |
Petrol, 14.80 KM/L, Automatic
| | |
| --- | --- |
| Ex-Showroom Price | ₹ 18,42,800 |
| RTO | ₹ 1,10,568 |
| Insurance | ₹ 47,015 |
| On-Road Price in Vadodara | ₹ 20,18,811 |
Petrol, 14.80 KM/L, Automatic
| | |
| --- | --- |
| Ex-Showroom Price | ₹ 18,68,800 |
| RTO | ₹ 1,12,128 |
| Insurance | ₹ 47,673 |
| On-Road Price in Vadodara | ₹ 20,47,289 |
Calculate EMI Cost of Astor
Calculate the EMI cost of owing a MG Astor in Vadodara based on your loan amount, tenure and interest rate.
Ex Showroom Price:
₹ 10.31 L
Duration (5 Years)
5 Years
EMI ₹ 21,401
for 5 year @9%* Interest Rate
*Interest rate may vary subject to your credit score.
Explore other top-rated used MG cars in your nearby location. Best deals guaranteed!
₹ 15.95 L
₹ 35,722/month 
Harmony Automobia Zirakpur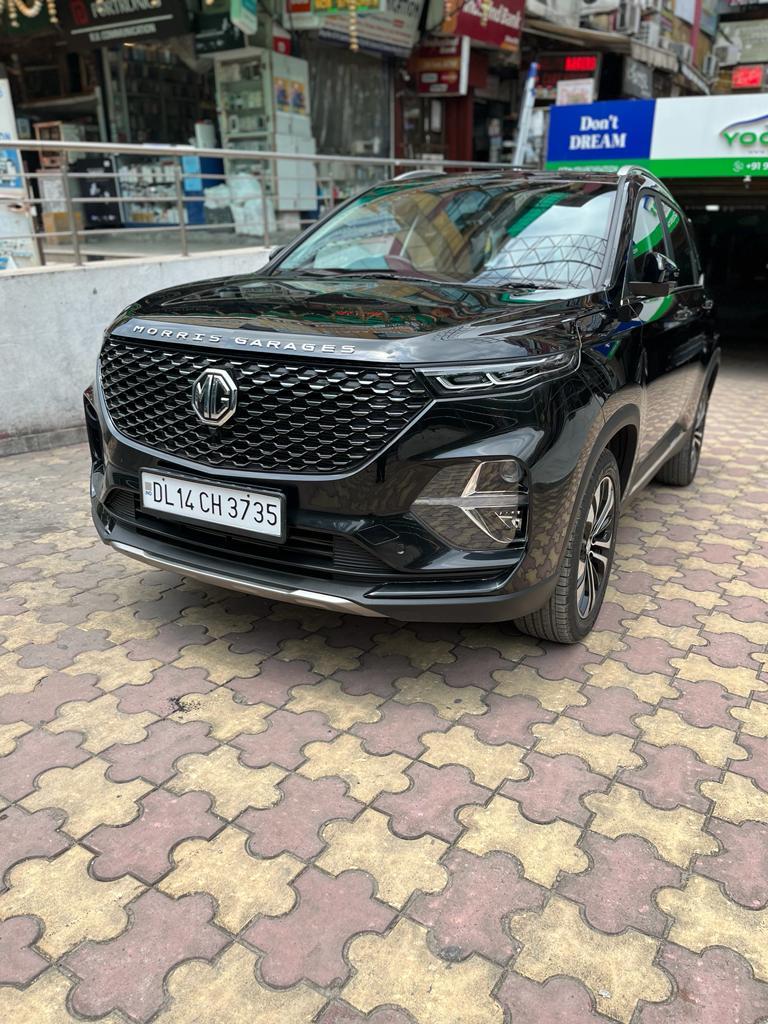 ₹ 22.00 L
₹ 49,272/month 
Car Choice Exclusif Amberhai, New Delhi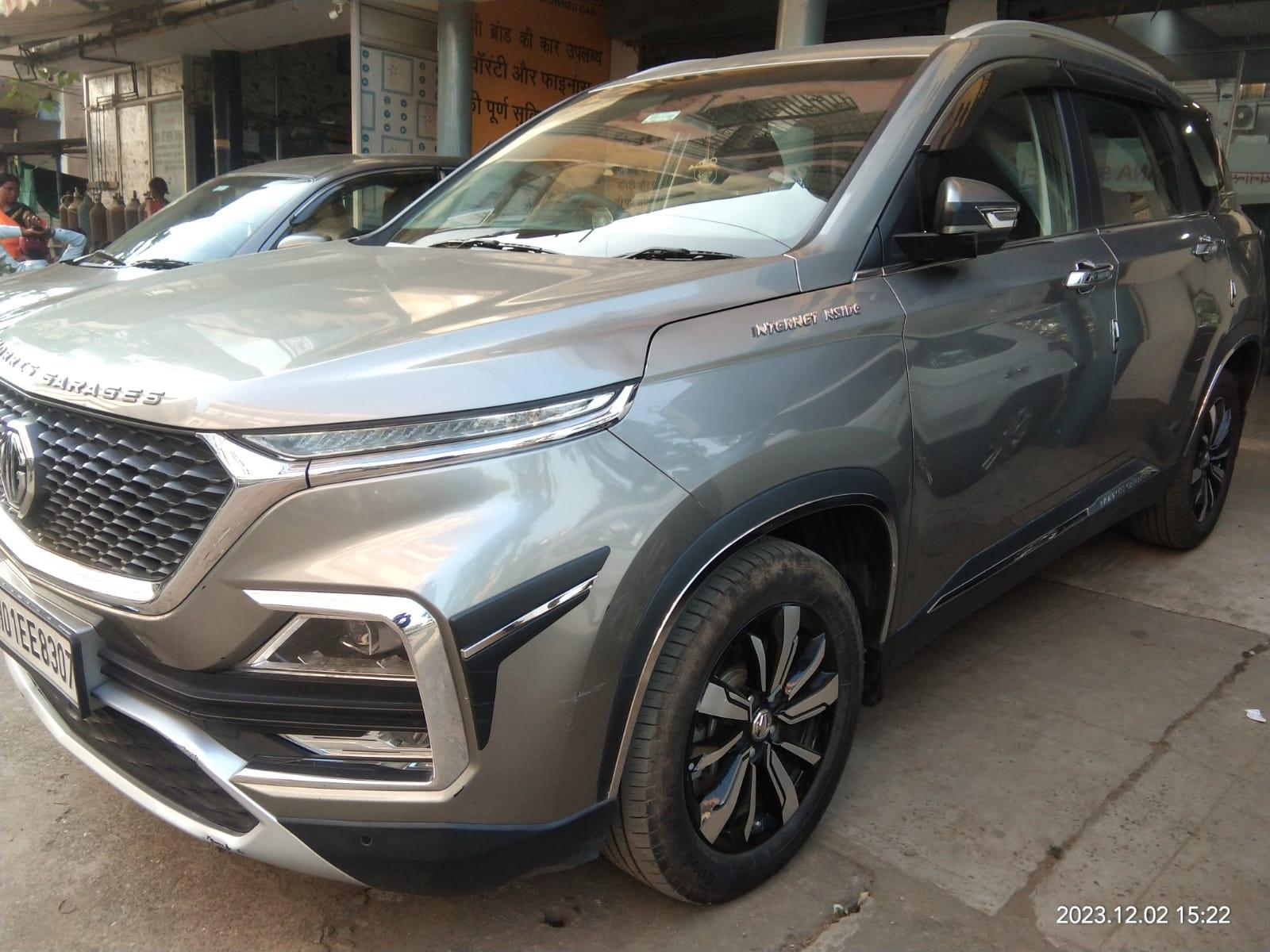 ₹ 14.00 L
₹ 31,355/month 
Banka Enterprises Khamarbendi, Bokaro
₹ 22.63 L
₹ 50,678/month 
Car&Bike Superstore Pune Pashan, Pune
₹ 20.00 L
₹ 42,305/month 
Naveen Enterprises Barhani, Udham Singh Nagar
₹ 18.50 L
₹ 41,434/month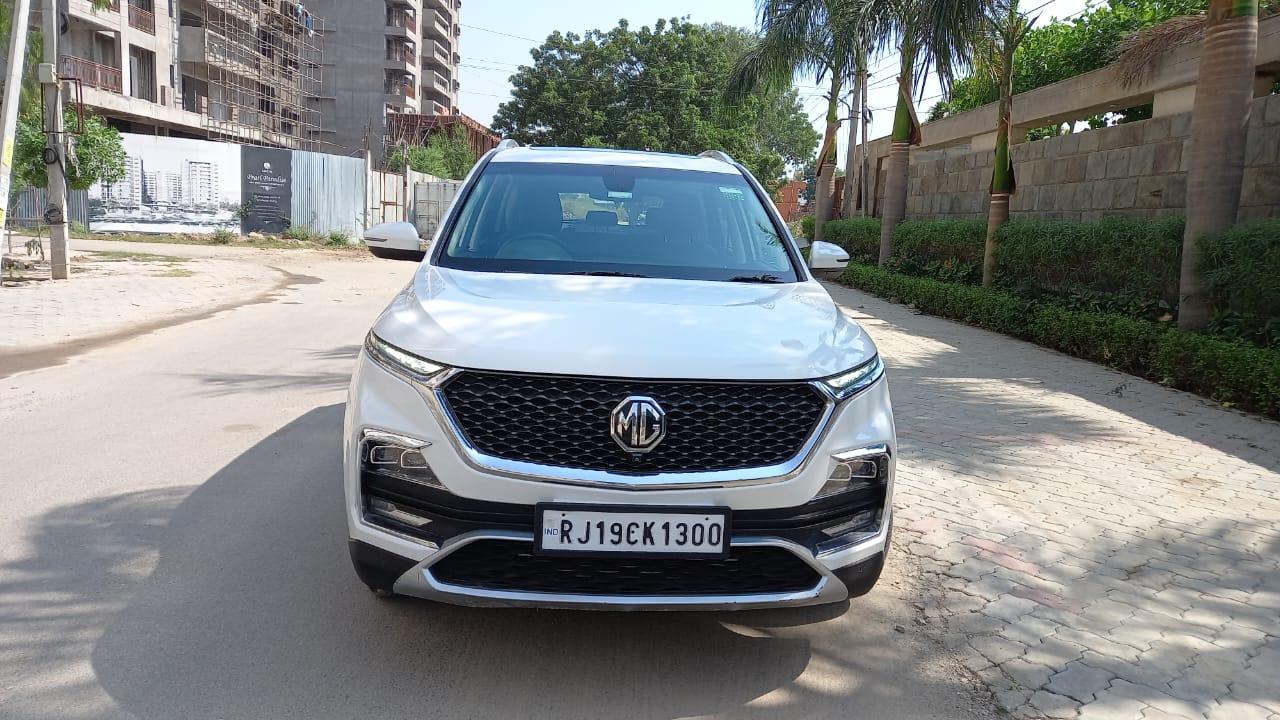 ₹ 12.50 L
₹ 27,996/month 
Global Marketing Saveena, Udaipur
₹ 16.50 L
₹ 36,954/month 
ADHARSHIYA MOTORS LLP Noida
₹ 18.95 L
₹ 42,441/month 
ADHARSHIYA MOTORS LLP Noida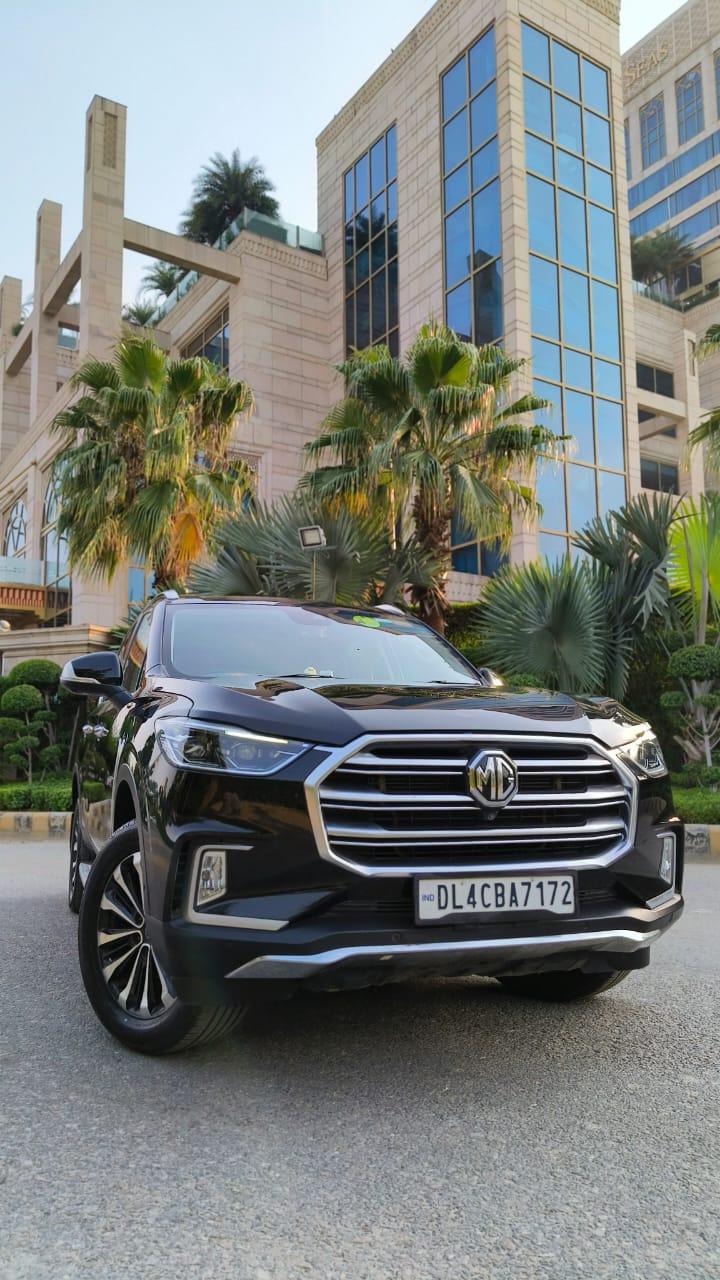 ₹ 37.99 L
₹ 85,082/month 
Guru Kripa Motors Prashant Vihar, New Delhi
Zorba, Akshara chowk, OP road, Vadodara, Gujarat.,Gujarat-390020
Price of MG Astor Alternatives in Vadodara