We were among the first to introduce you to India's first supercar - the M-Zero and back then the folks behind the design of this car, were looking for funds to build its first prototype but things have moved on and now there is some good news. Mean Metal Motors or MMM as it will now be called has struck a deal with the Tazzari Group, which is based in Imola, Italy and is very well known for building all-electric vehicles
MMM along with the Tazzari Group, will finish building two prototypes of the M-Zero by the end of 2018 and this means that the cars will be out there in the market by 2019. MMM has struck a €3.3 million deal with the Tazzari Group and this will see the Italy-based EV firm manufacture the cars as well.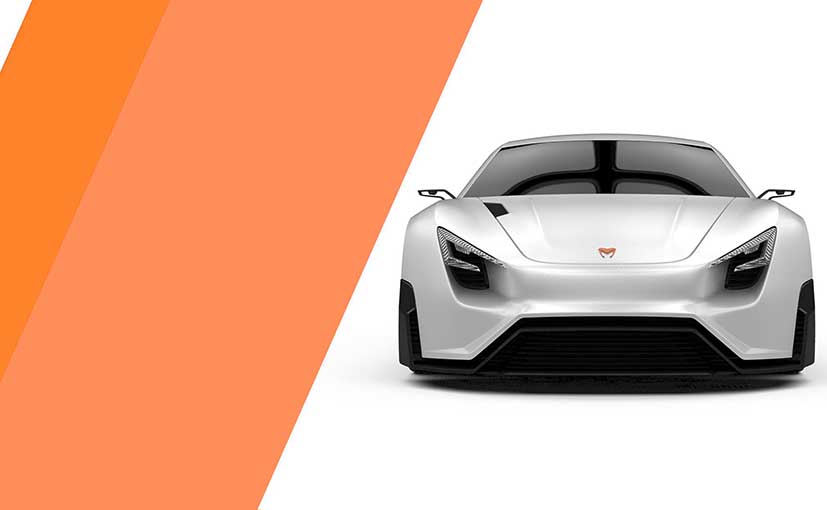 Yes, we were a bit disappointed that the car will not be made in India but well, we're glad that we have shown prowess in designing an electric car inside out; so world, please take notice! While there are a bunch of changes to the design elements of the M-Zero, we'll also see a whole bunch of changes in the materials used to build the car.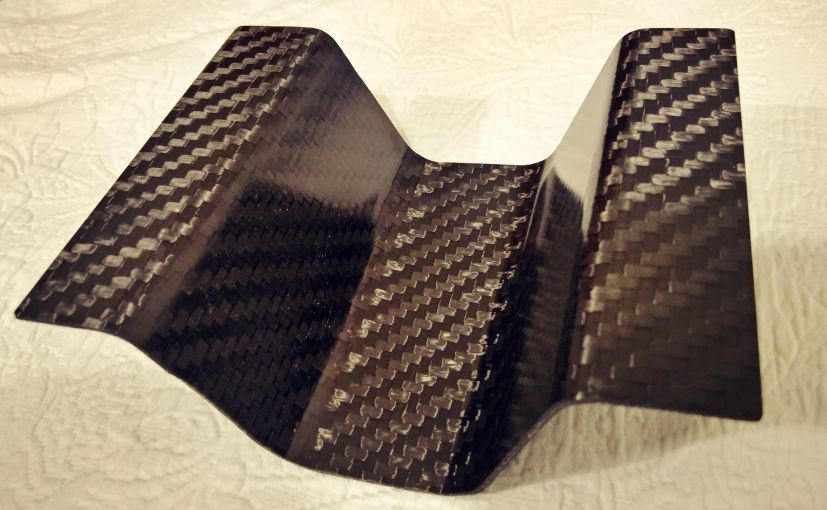 CarboFlax Has Been Patented By Mean Metal Motors
MMM will be using CarboFlax and we've told you all about this already. The material combines flax fibre, which is not only inexpensive but also offers a wide array of potential applications, with carbon fibre to produce a hybrid composite material. Flax fibre is a natural cellulose-based fibre whose material properties are similar to that of glass fibre that are improved upon being combined within a composite. According to the team, 'CarboFlax' is "the perfect hybrid blend to tackle today's market for the need of alternative materials." Furthermore, CarboFlax can absorb vibrations better than metals and carbon composites which translates into better NVH levels, hence a quieter cabin. Now, CarboFlax has been patented by the MMM and the company will use the material on the front spoiler, skirts, semi-monocoque chassis, diffuser, and high vibration areas.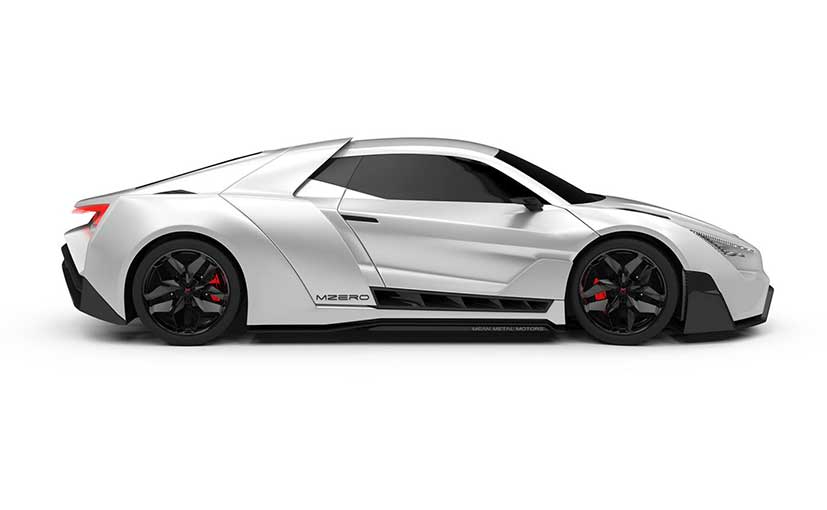 The M-Zero will also see an integrated augmented reality based display with modules for navigation, infotainment, battery meter, speedometer and other vital stats. Artificial Intelligence has already been developed which will help integrate environment controls in the car like collision avoidance, lane change, drive assists and much more.
It's sad that we won't be seeing the car in India soon enough and we'll probably see it at one of the Motor shows before it comes here. But Sarthak Paul, founder and director, Mean Metal Motors and his colleagues wanted to bring the car to India first and yes, we'll see it in February 2017; albeit a virtual reality version of it.
Sarthak said, "We will be starting the experience zone, the first one being in Bengaluru, which will be functional from February 2017. The public can start booking their free slot to be part of this experience zone from our website from November 2015 onwards."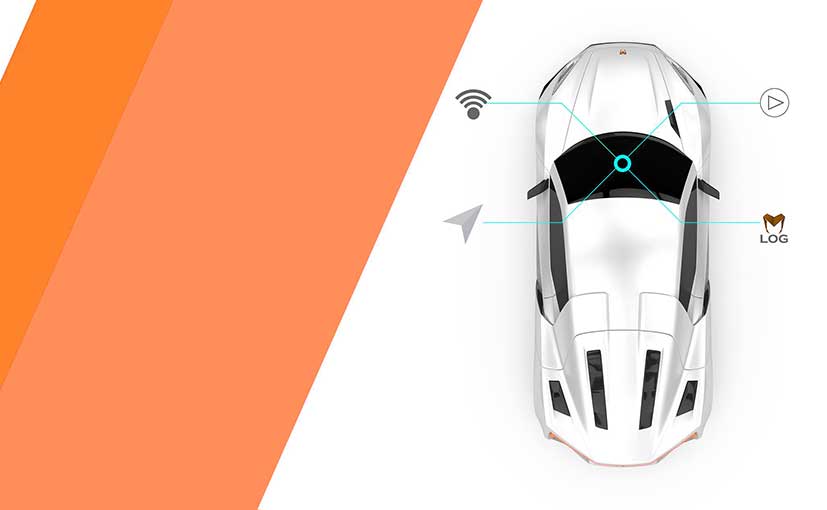 MMM plans to make this space the most technically advanced one thus introducing the M-Zero to the world in this unique fashion. It's called the M-experience Zone and this will help people view the car in virtual reality, so you'll get a chance to check out the interiors, exteriors and the AI controls. In fact, there's also a drive experience, so you'll even get to feel how fast this car goes.
Yes, it's fully electric and while we were told that it would be a hybrid car with a total of 700 bhp on offer, MMM has kept it simple. The final product will see a fully electric drivetrain capable of peak power of 493 bhp and this will allow the car to go from 0-100 km/h in less than 3 seconds. Top speed will be somewhere in the area of 275 km/h and that's quite brilliant, isn't it?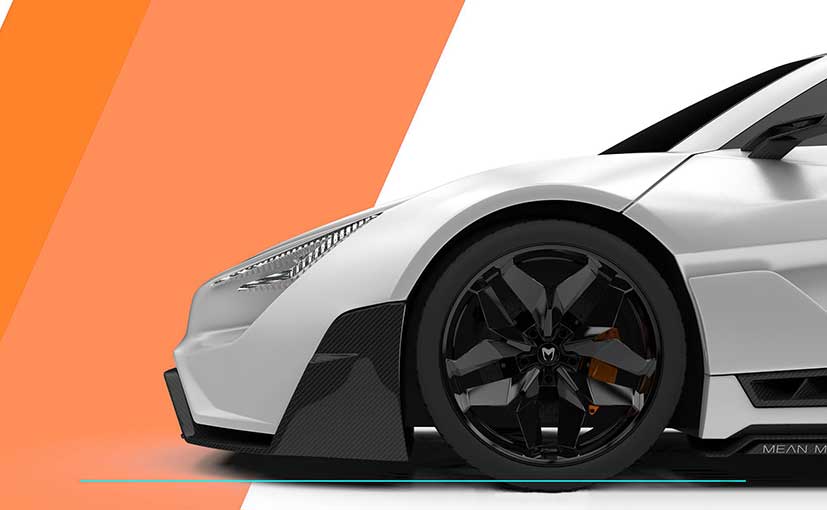 Of course, you're wondering, with that kind of performance, what can you expect in terms of range the batteries will provide. MMM expects the M-Zero to cover 300 to 340 km on a single charge, however, testing of these batteries will continue in Italy in a bid to boost the range of the car to more than 400 km.
0 Comments
In 2017 the car will be homologated to cater to Euro VII norms and again that's a big deal. The M-Zero will be made available in 3 variants and prices will likely start from ₹ 58 lakh ($85,000) and go all the way up to ₹ 89.3 lakh ($1,30,000). So, yes, it is for those with very, very deep pockets and mind you, it will go on sale in India too. Of course, we can't wait to get behind the wheel of this one and tell you all about it.
For the latest auto news and reviews, follow carandbike on Twitter, Facebook, and subscribe to our YouTube channel.