Skoda Kushaq
₹ 11.59 - 19.69 Lakh
Ex-Showroom Price
Skoda Kushaq On-Road Price in Ernakulam
Skoda Kushaq Base Model Price
| | |
| --- | --- |
| Ex-Showroom Price | ₹ 11.59 L |
| RTO | ₹ 1.16 L |
| Insurance | ₹ 28,662 |
| TCS | ₹ 11,590 |
| On Road Price | ₹ 13.15 L |
Skoda Kushaq Top Model Price
| | |
| --- | --- |
| Ex-Showroom Price | ₹ 19.69 L |
| RTO | ₹ 2.95 L |
| Insurance | ₹ 50,205 |
| On Road Price | ₹ 23.34 L |
On-Road Price in Ernakulam By Variants
Variants
On-Road Price
Compare
Petrol, 19.76 KM/L, Manual
| | |
| --- | --- |
| Ex-Showroom Price | ₹ 11,59,000 |
| RTO | ₹ 1,15,900 |
| Insurance | ₹ 28,662 |
| On-Road Price in Ernakulam | ₹ 13,15,152 |
Petrol, 19.76 KM/L, Manual
| | |
| --- | --- |
| Ex-Showroom Price | ₹ 12,39,000 |
| RTO | ₹ 1,23,900 |
| Insurance | ₹ 30,609 |
| On-Road Price in Ernakulam | ₹ 14,05,899 |
Petrol, 19.76 KM/L, Manual
| | |
| --- | --- |
| Ex-Showroom Price | ₹ 12,99,000 |
| RTO | ₹ 1,29,900 |
| Insurance | ₹ 32,070 |
| On-Road Price in Ernakulam | ₹ 14,73,960 |
Petrol, 19.76 KM/L, Manual
| | |
| --- | --- |
| Ex-Showroom Price | ₹ 13,34,000 |
| RTO | ₹ 1,33,400 |
| Insurance | ₹ 32,923 |
| On-Road Price in Ernakulam | ₹ 15,13,663 |
Petrol, 18.09 KM/L, Automatic
| | |
| --- | --- |
| Ex-Showroom Price | ₹ 14,69,000 |
| RTO | ₹ 1,46,900 |
| Insurance | ₹ 36,211 |
| On-Road Price in Ernakulam | ₹ 16,66,801 |
Petrol, 18.60 KM/L, Manual
| | |
| --- | --- |
| Ex-Showroom Price | ₹ 14,99,000 |
| RTO | ₹ 1,49,900 |
| Insurance | ₹ 38,326 |
| On-Road Price in Ernakulam | ₹ 17,02,216 |
Petrol, 18.09 KM/L, Automatic
| | |
| --- | --- |
| Ex-Showroom Price | ₹ 15,14,000 |
| RTO | ₹ 2,27,100 |
| Insurance | ₹ 37,306 |
| On-Road Price in Ernakulam | ₹ 17,93,546 |
Petrol, 19.76 KM/L, Manual
| | |
| --- | --- |
| Ex-Showroom Price | ₹ 15,59,000 |
| RTO | ₹ 2,33,850 |
| Insurance | ₹ 38,401 |
| On-Road Price in Ernakulam | ₹ 18,46,841 |
Petrol, 19.76 KM/L, Manual
| | |
| --- | --- |
| Ex-Showroom Price | ₹ 15,79,000 |
| RTO | ₹ 2,36,850 |
| Insurance | ₹ 38,888 |
| On-Road Price in Ernakulam | ₹ 18,70,528 |
Petrol, 19.76 KM/L, Manual
| | |
| --- | --- |
| Ex-Showroom Price | ₹ 16,19,000 |
| RTO | ₹ 2,42,850 |
| Insurance | ₹ 39,862 |
| On-Road Price in Ernakulam | ₹ 19,17,902 |
Petrol, 19.76 KM/L, Manual
| | |
| --- | --- |
| Ex-Showroom Price | ₹ 16,49,000 |
| RTO | ₹ 2,47,350 |
| Insurance | ₹ 40,593 |
| On-Road Price in Ernakulam | ₹ 19,53,433 |
Petrol, 18.86 KM/L, Automatic
| | |
| --- | --- |
| Ex-Showroom Price | ₹ 16,79,000 |
| RTO | ₹ 2,51,850 |
| Insurance | ₹ 42,875 |
| On-Road Price in Ernakulam | ₹ 19,90,515 |
Petrol, 18.86 KM/L, Automatic
| | |
| --- | --- |
| Ex-Showroom Price | ₹ 16,84,000 |
| RTO | ₹ 2,52,600 |
| Insurance | ₹ 43,003 |
| On-Road Price in Ernakulam | ₹ 19,96,443 |
Petrol, 18.09 KM/L, Automatic
| | |
| --- | --- |
| Ex-Showroom Price | ₹ 17,39,000 |
| RTO | ₹ 2,60,850 |
| Insurance | ₹ 42,783 |
| On-Road Price in Ernakulam | ₹ 20,60,023 |
Petrol, 18.09 KM/L, Automatic
| | |
| --- | --- |
| Ex-Showroom Price | ₹ 17,44,000 |
| RTO | ₹ 2,61,600 |
| Insurance | ₹ 42,906 |
| On-Road Price in Ernakulam | ₹ 20,65,946 |
Petrol, 18.60 KM/L, Manual
| | |
| --- | --- |
| Ex-Showroom Price | ₹ 17,79,000 |
| RTO | ₹ 2,66,850 |
| Insurance | ₹ 45,403 |
| On-Road Price in Ernakulam | ₹ 21,09,043 |
Petrol, 18.86 KM/L, Automatic
| | |
| --- | --- |
| Ex-Showroom Price | ₹ 17,79,000 |
| RTO | ₹ 2,66,850 |
| Insurance | ₹ 43,758 |
| On-Road Price in Ernakulam | ₹ 21,07,398 |
Petrol, 18.86 KM/L, Automatic
| | |
| --- | --- |
| Ex-Showroom Price | ₹ 17,79,000 |
| RTO | ₹ 2,66,850 |
| Insurance | ₹ 45,403 |
| On-Road Price in Ernakulam | ₹ 21,09,043 |
Petrol, 18.09 KM/L, Automatic
| | |
| --- | --- |
| Ex-Showroom Price | ₹ 17,79,000 |
| RTO | ₹ 2,66,850 |
| Insurance | ₹ 43,758 |
| On-Road Price in Ernakulam | ₹ 21,07,398 |
Petrol, 18.60 KM/L, Manual
| | |
| --- | --- |
| Ex-Showroom Price | ₹ 17,99,000 |
| RTO | ₹ 2,69,850 |
| Insurance | ₹ 45,908 |
| On-Road Price in Ernakulam | ₹ 21,32,748 |
Petrol, 18.09 KM/L, Automatic
| | |
| --- | --- |
| Ex-Showroom Price | ₹ 18,09,000 |
| RTO | ₹ 2,71,350 |
| Insurance | ₹ 44,488 |
| On-Road Price in Ernakulam | ₹ 21,42,928 |
Petrol, 18.60 KM/L, Manual
| | |
| --- | --- |
| Ex-Showroom Price | ₹ 18,19,000 |
| RTO | ₹ 2,72,850 |
| Insurance | ₹ 46,414 |
| On-Road Price in Ernakulam | ₹ 21,56,454 |
Petrol, 18.60 KM/L, Manual
| | |
| --- | --- |
| Ex-Showroom Price | ₹ 18,31,000 |
| RTO | ₹ 2,74,650 |
| Insurance | ₹ 46,716 |
| On-Road Price in Ernakulam | ₹ 21,70,676 |
Petrol, 18.60 KM/L, Manual
| | |
| --- | --- |
| Ex-Showroom Price | ₹ 18,49,000 |
| RTO | ₹ 2,77,350 |
| Insurance | ₹ 47,173 |
| On-Road Price in Ernakulam | ₹ 21,92,013 |
Petrol, 18.86 KM/L, Automatic
| | |
| --- | --- |
| Ex-Showroom Price | ₹ 18,99,000 |
| RTO | ₹ 2,84,850 |
| Insurance | ₹ 48,435 |
| On-Road Price in Ernakulam | ₹ 22,51,275 |
Petrol, 18.86 KM/L, Automatic
| | |
| --- | --- |
| Ex-Showroom Price | ₹ 19,04,000 |
| RTO | ₹ 2,85,600 |
| Insurance | ₹ 48,563 |
| On-Road Price in Ernakulam | ₹ 22,57,203 |
Petrol, 18.86 KM/L, Automatic
| | |
| --- | --- |
| Ex-Showroom Price | ₹ 19,19,000 |
| RTO | ₹ 2,87,850 |
| Insurance | ₹ 48,941 |
| On-Road Price in Ernakulam | ₹ 22,74,981 |
Petrol, 18.86 KM/L, Automatic
| | |
| --- | --- |
| Ex-Showroom Price | ₹ 19,39,000 |
| RTO | ₹ 2,90,850 |
| Insurance | ₹ 49,447 |
| On-Road Price in Ernakulam | ₹ 22,98,687 |
Petrol, 18.86 KM/L, Automatic
| | |
| --- | --- |
| Ex-Showroom Price | ₹ 19,51,000 |
| RTO | ₹ 2,92,650 |
| Insurance | ₹ 49,750 |
| On-Road Price in Ernakulam | ₹ 23,12,910 |
Petrol, 18.86 KM/L, Automatic
| | |
| --- | --- |
| Ex-Showroom Price | ₹ 19,69,000 |
| RTO | ₹ 2,95,350 |
| Insurance | ₹ 50,205 |
| On-Road Price in Ernakulam | ₹ 23,34,245 |
Calculate EMI Cost of Kushaq
Calculate the EMI cost of owing a Skoda Kushaq in Ernakulam based on your loan amount, tenure and interest rate.
Ex Showroom Price:
₹ 11.59 L
Duration (5 Years)
5 Years
EMI ₹ 24,058
for 5 year @9%* Interest Rate
*Interest rate may vary subject to your credit score.
Explore other top-rated used Skoda cars in your nearby location. Best deals guaranteed!
Royal Motors (Prop. Auto Carriage Pvt Ltd) Sahanagar, Kolkata
SKS Mahindra First Choice Alagapuram, Salem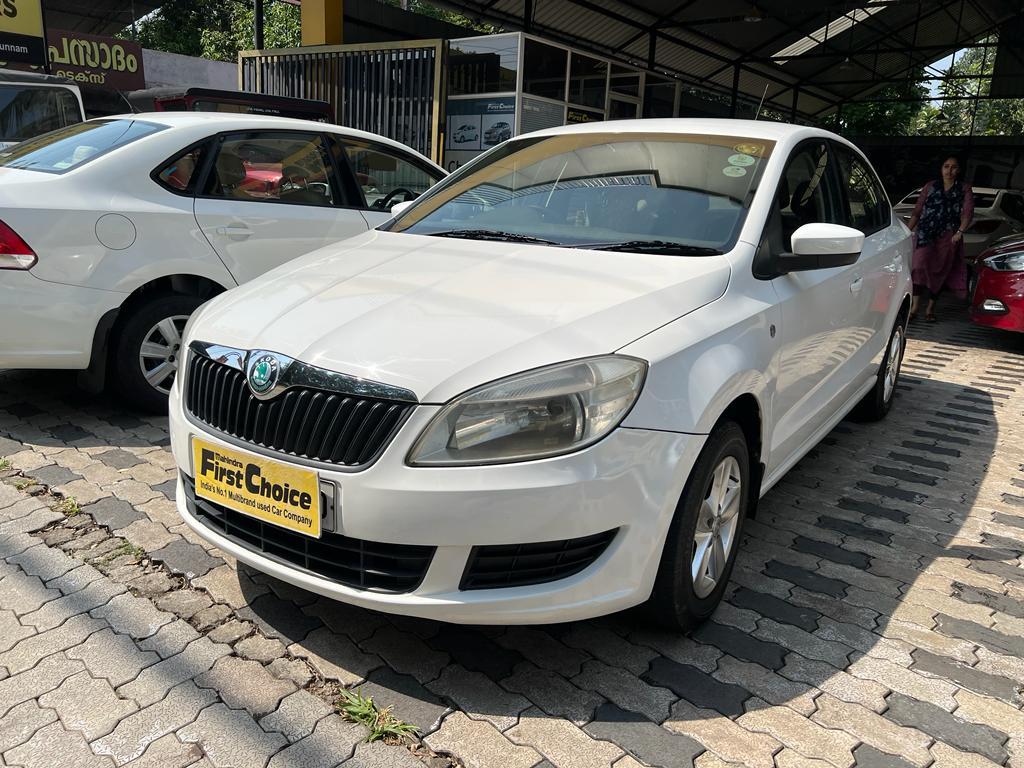 Akvee Automotives Pvt Ltd Ponkunnam Court, Kottayam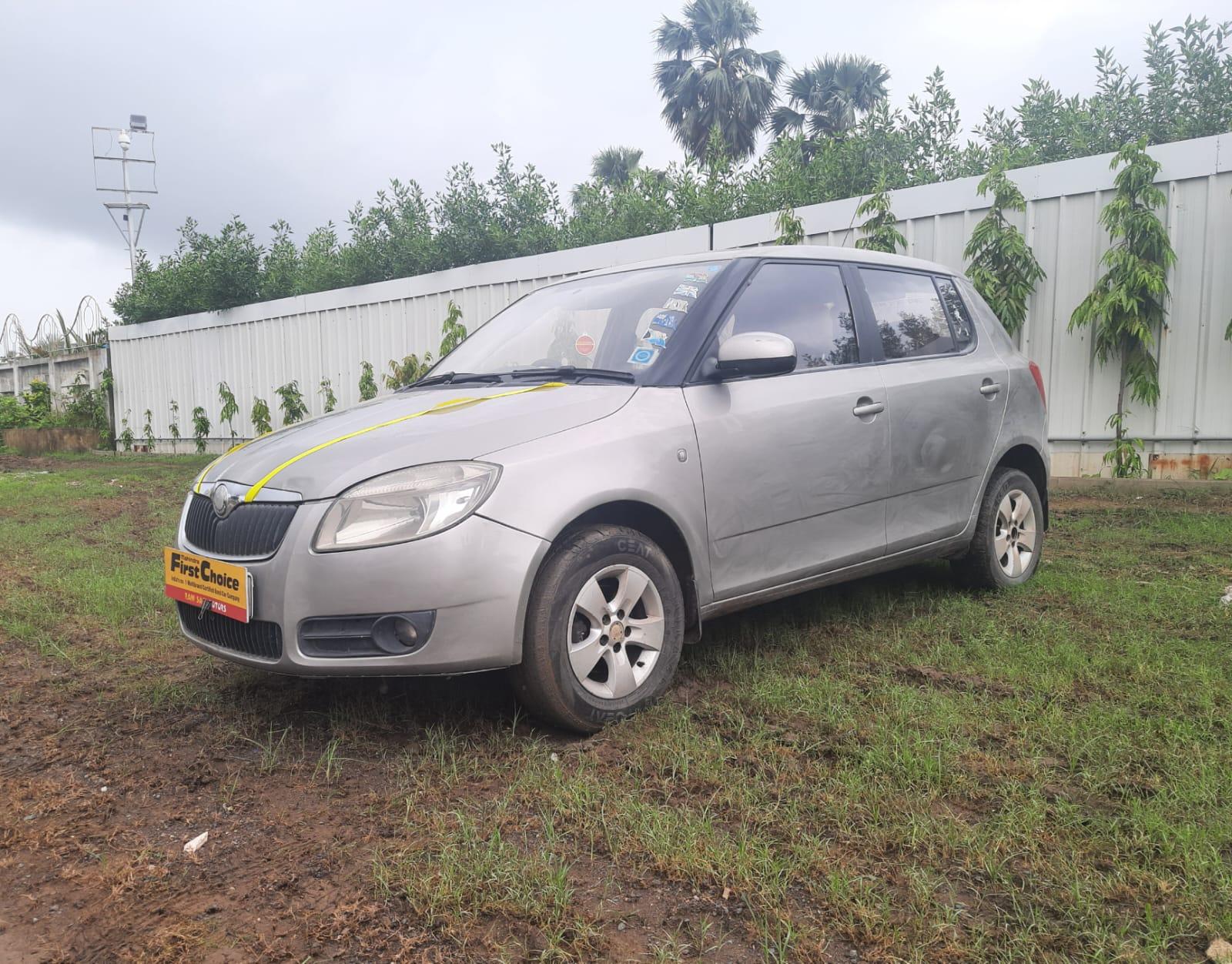 Rani Sati Motors Athwa, Surat
Rani Sati Motors Athwa, Surat
1,07,556 km
Diesel
Automatic
Pitbox Motors Mira Road, Mumbai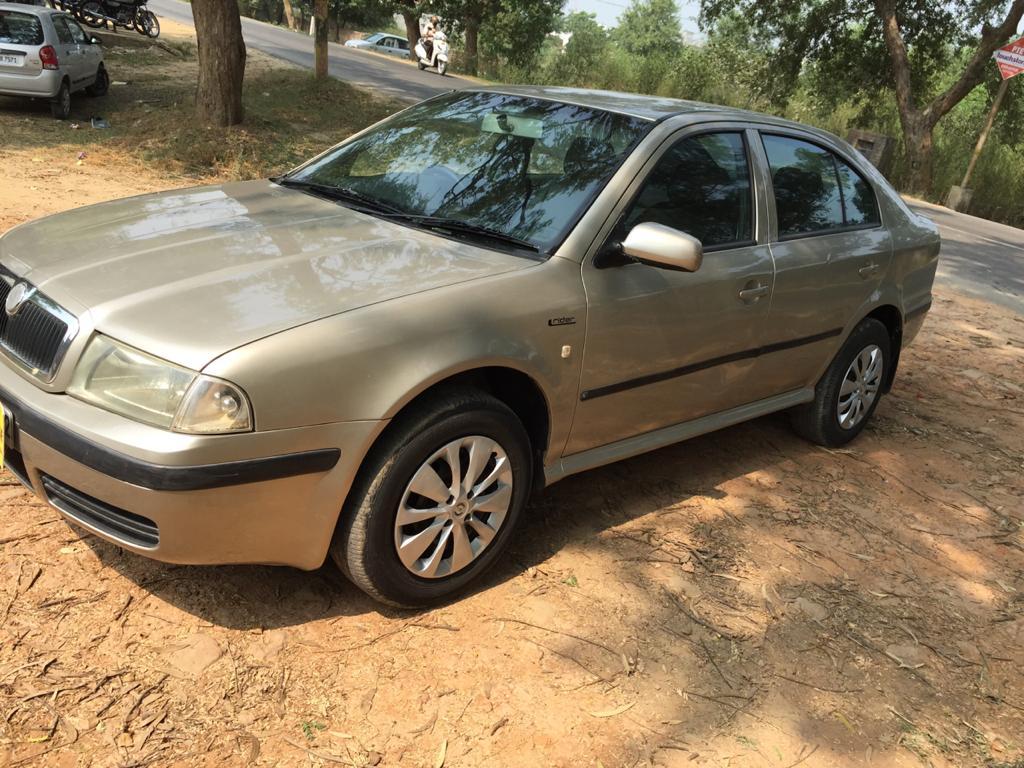 K K Autos-Nakodar Nakoder, Nakodar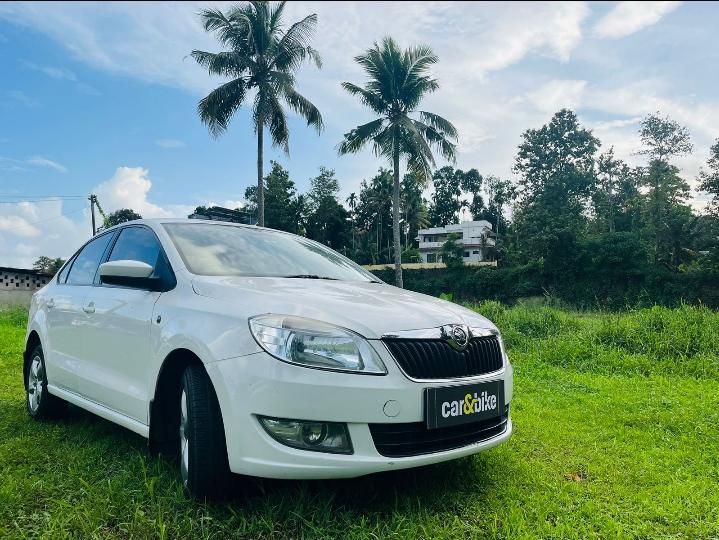 Horizon Motors India Pvt Ltd Mariappally, Kottayam
Ramani Motors Pvt Ltd Kavundampalayam Colony, Coimbatore
Marikar Engineers Private Limited, 20/7a, Changampuzha Nagar P O, Kalamassery, Cochin, Ernakulam,Kerala
Price of Skoda Kushaq Alternatives in Ernakulam
Ex-Showroom Price
₹ 10.89 - 19.12 L
Skoda Kushaq Price in Ernakulam