Tata Tiago EV On-Road Price in Coimbatore
Tata Tiago EV Base Model Price
| | |
| --- | --- |
| Ex-Showroom Price | ₹ 8.69 L |
| RTO | ₹ 86,900 |
| Insurance | ₹ 21,601 |
| On Road Price | ₹ 9.78 L |
Tata Tiago EV Top Model Price
| | |
| --- | --- |
| Ex-Showroom Price | ₹ 12.04 L |
| RTO | ₹ 1.81 L |
| Insurance | ₹ 29,757 |
| On Road Price | ₹ 14.26 L |
On-Road Price in Coimbatore By Variants
Variants
On-Road Price
Compare
Electric, 250.00 Km/Full Charge, Automatic
| | |
| --- | --- |
| Ex-Showroom Price | ₹ 8,69,000 |
| RTO | ₹ 86,900 |
| Insurance | ₹ 21,601 |
| On-Road Price in Coimbatore | ₹ 9,77,501 |
Electric, 250.00 Km/Full Charge, Automatic
| | |
| --- | --- |
| Ex-Showroom Price | ₹ 9,29,000 |
| RTO | ₹ 92,900 |
| Insurance | ₹ 23,062 |
| On-Road Price in Coimbatore | ₹ 10,44,962 |
Electric, 315.00 Km/Full Charge, Automatic
| | |
| --- | --- |
| Ex-Showroom Price | ₹ 10,24,000 |
| RTO | ₹ 1,53,600 |
| Insurance | ₹ 25,375 |
| On-Road Price in Coimbatore | ₹ 12,13,215 |
Electric, 315.00 Km/Full Charge, Automatic
| | |
| --- | --- |
| Ex-Showroom Price | ₹ 11,04,000 |
| RTO | ₹ 1,65,600 |
| Insurance | ₹ 27,323 |
| On-Road Price in Coimbatore | ₹ 13,07,963 |
Electric, 315.00 Km/Full Charge, Automatic
| | |
| --- | --- |
| Ex-Showroom Price | ₹ 11,54,000 |
| RTO | ₹ 1,73,100 |
| Insurance | ₹ 28,541 |
| On-Road Price in Coimbatore | ₹ 13,67,181 |
Electric, 315.00 Km/Full Charge, Automatic
| | |
| --- | --- |
| Ex-Showroom Price | ₹ 11,54,000 |
| RTO | ₹ 1,73,100 |
| Insurance | ₹ 28,541 |
| On-Road Price in Coimbatore | ₹ 13,67,181 |
Electric, 315.00 Km/Full Charge, Automatic
| | |
| --- | --- |
| Ex-Showroom Price | ₹ 12,03,999 |
| RTO | ₹ 1,80,599 |
| Insurance | ₹ 29,757 |
| On-Road Price in Coimbatore | ₹ 14,26,394 |
Calculate EMI Cost of Tiago EV
Calculate the EMI cost of owing a Tata Tiago EV in Coimbatore based on your loan amount, tenure and interest rate.
Ex Showroom Price:
₹ 8.69 L
Duration (5 Years)
5 Years
EMI ₹ 18,039
for 5 year @9%* Interest Rate
*Interest rate may vary subject to your credit score.
Explore other top-rated used Tata cars in your nearby location. Best deals guaranteed!
₹ 4.45 L
₹ 9,966/month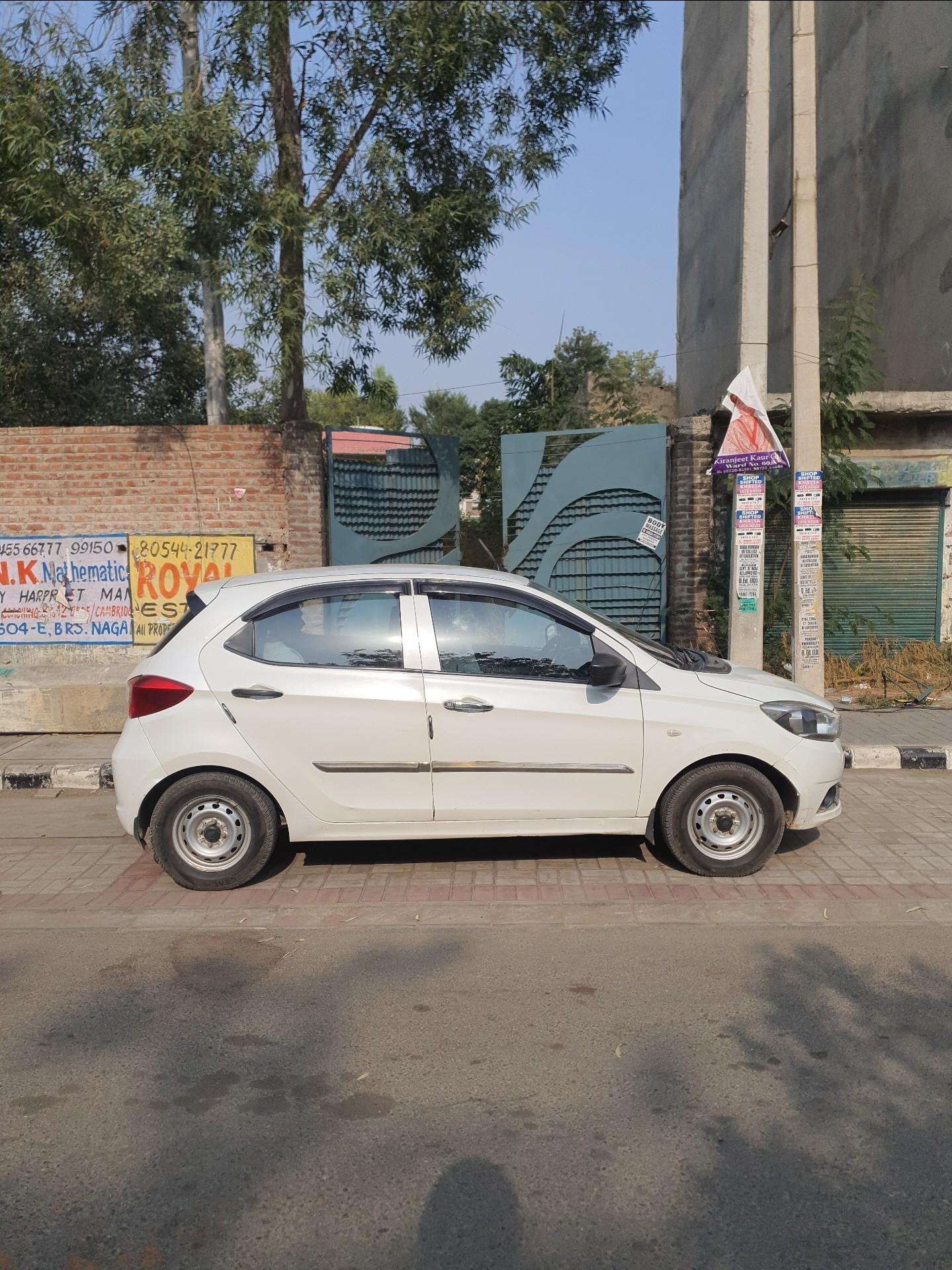 ₹ 2.60 L
₹ 5,823/month 
Novelty Wheels Pvt.Ltd Focal Point, Ludhiana
₹ 4.75 L
₹ 10,638/month 
Baba Tyres G.D.College Road, Begusarai
₹ 14.25 L
₹ 30,136/month 
Sona Wheels Sevoke Road, Siliguri
₹ 7.45 L
₹ 16,685/month 
Good Choice PreOwned Cars-Trivandrum Balaramapuram, Thiruvananthapuram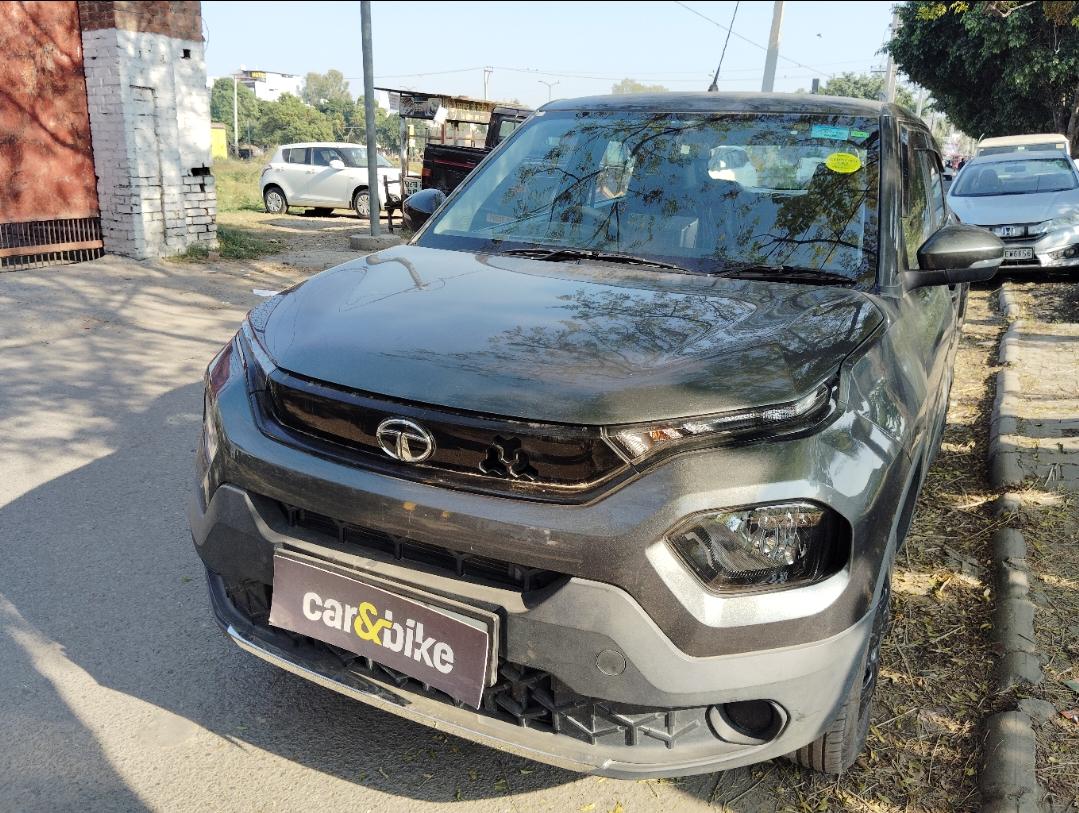 ₹ 7.50 L
₹ 16,797/month 
World Wide Autozone Amritsar
₹ 8.95 L
₹ 18,925/month 
Top Gear Cars Singasandra, Bangalore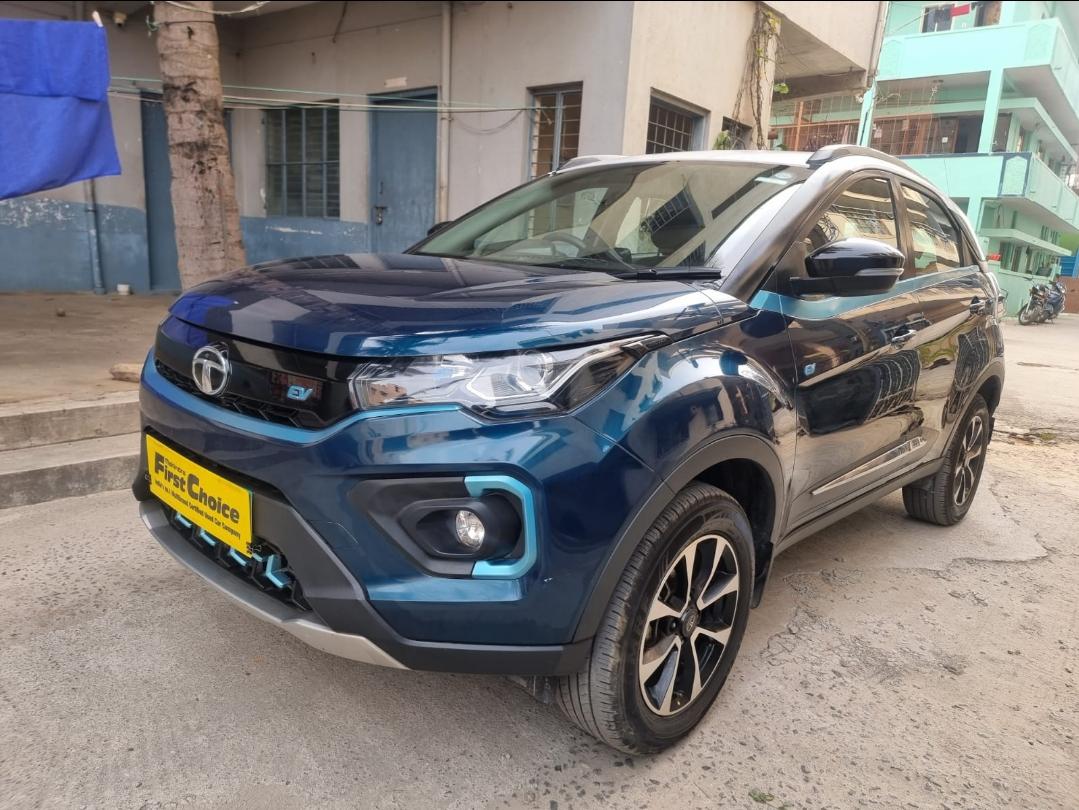 44,404 km
Electric
Automatic
₹ 12.95 L
₹ 29,004/month 
Top Gear Cars Singasandra, Bangalore
₹ 5.00 L
₹ 10,576/month 
Jeen Mata Motors Hadpsar I.E., Pune
₹ 4.25 L
₹ 8,984/month 
Shree Mahadev Motors-Chitrakoot Lodhwara, Chitrakoot
Annupparpalayampudur, Coimbatore,Tamil Nadu-641652
Opp Masonic Hospital, 27 - C, Coimbatore,Tamil Nadu-641018
Avinashi Road, Old No 496, Coimbatore,Tamil Nadu-641004
249 Udumalai Road, Coimbatore,Tamil Nadu-642001
Price of Tata Tiago EV Alternatives in Coimbatore
Tata Tiago EV Price in Coimbatore