It's been 72 years since India achieved Independence and there's a lot happening in the automotive world right now. The Indian auto industry is currently one of the fastest growing ones globally and sensing this growth there are a whole bunch of car makers who are getting ready to roll out their cars in the country. Kia, MG Motors and even Peugeot are all looking to make their mark in the country and we'll see cars coming our way by 2019. In fact all these makers are looking at India as an export hub and we wait to find out more. However, though we are delighted that there are more cars coming to the country, we wish that there were more carmakers that would make their way to India. But there are a few that have not come to India at all, though their cars have found owners in the country, we really wish these carmakers came to India.
McLaren
There's a lot of talk currently of McLaren making its mark in India. Yes, 2025 is when we are likely to see the first dealership in the country. The company is looking at both expanding in existing markets and entering new ones including Russia and Central/Eastern Europe and India is also one of them. McLaren has some amazing cars and we already have the 720S being brought to India. There are already new cars in the offing but with Porsche doing well with cars like the 911 in India, McLaren is likely to taste a similar level of success with cars like the 570S. In fact, we expect more cars from McLaren and considering there are 18 cars coming till 2025, there will be some that'll make their way to the country. But till then, we surely miss McLaren in the country.
Mazda
We already have a bunch of Japanese car makers in India - Suzuki, Honda, Toyota - to name a few, but we've never seen Mazda make it to the country. Now a Mazda pick-up truck-based body-on-frame SUV used to retail in India and if you're not aware of what it was, well does the first generation Ford Endeavour ring a bell? So yes, Mazda has come to India, well sort of. But the company now has a whole new generation of SUVs and the CX-3 and CX-5 are making waves in terms of sales in international markets and this is something that the Indian audience will like. Of course we can't forget the lovely MX-5 or even the BT-50 pick up truck. The company certainly has the range of cars that will bode well with the Indian market. Well, we hope to see it soon here.
Subaru
Just like Mazda, Subaru has had a connection with India. The Chevrolet Forester which retailed in the country was based on a Subaru SUV and so the brand never saw the light of day in the country. Now, Subaru is famous for its rally-specced cars and yes we adore them every bit. But understanding the trend of the SUV, Subaru has a whole bunch of them which includes the Impreza hatch-based compact SUV, the Crosstrek, and even the Forester which is now in its fourth generation. Then there are the exciting one - the WRX STi which gets a 2.5-litre boxer engine churning out 296 bhp and 470 Nm of torque. The company has been the perfecting its symmetrical all-wheel-drive system over the years and well that too has made its way on most of its cars. Subaru, then, has the ideal environment in India to grow and yes, it should start by bringing in the SUVs. But we'll have to wait for a decision by the car maker and we hope to see some movement in this direction by the end of the next decade.
Tesla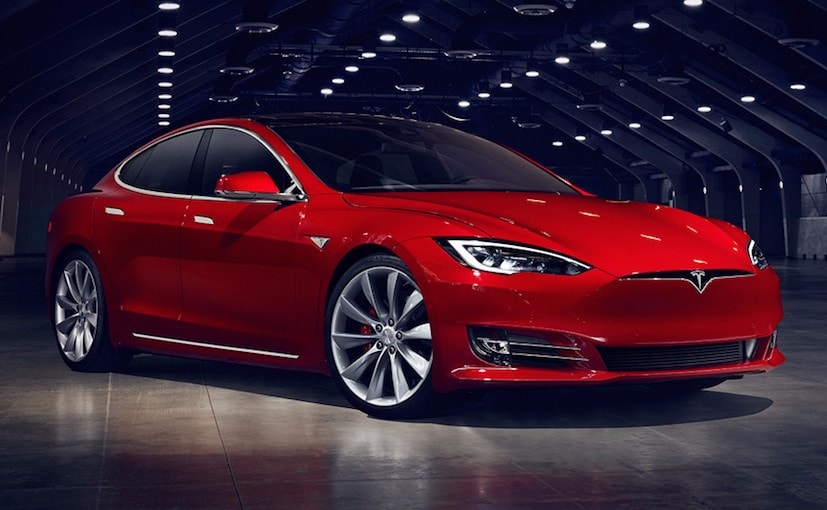 0 Comments
There's been a lot of talk about Tesla coming to India but none of it has really materialised. With India planning to adopt electric cars from 2030, Tesla's launch in the country is inevitable. But till then, the company stays away from our country. Yes, we miss cars like the Model S, Model 3 and of course the Model X in the country, which would have added a bit of flavour and excitement to the world of electric cars in the country. And there's more coming , the Model Y for example which will add a lot more balance to the company's portfolio. The EVs from the American electric car maker are something to look forward too and we sure hope that the government can boost the infrastructure to make a more conducive environment for EVs to flourish.
For the latest auto news and reviews, follow carandbike on Twitter, Facebook, and subscribe to our YouTube channel.