Toyota Innova Crysta
₹ 19.13 - 25.43 Lakh
Ex-Showroom Price
Toyota Innova Crysta on-road Price in Ajmer
| | |
| --- | --- |
| Ex-Showroom Price | ₹ 19.13 L |
| RTO | ₹ 1.53 L |
| Insurance | ₹ 50,558 |
| TCS | ₹ 19,130 |
| On Road Price | ₹ 21.36 L |
Innova Crysta Base Model Price in Ajmer
| | |
| --- | --- |
| Ex-Showroom Price | ₹ 19.13 L |
| RTO | ₹ 1.53 L |
| Insurance | ₹ 50,558 |
| TCS | ₹ 19,130 |
| On Road Price | ₹ 21.36 L |
Innova Crysta Top Model Price in Ajmer
| | |
| --- | --- |
| Ex-Showroom Price | ₹ 25.43 L |
| RTO | ₹ 2.03 L |
| Insurance | ₹ 67,063 |
| On Road Price | ₹ 28.39 L |
Toyota Innova Crysta Variants Price in Ajmer
Variants
On-Road Price
Compare
Diesel, 15.10 KM/L, Manual
| | |
| --- | --- |
| Ex-Showroom Price | ₹ 19,13,000 |
| RTO | ₹ 1,53,040 |
| Insurance | ₹ 50,558 |
| On-Road Price in Ajmer | ₹ 21,35,728 |
Diesel, 15.10 KM/L, Manual
| | |
| --- | --- |
| Ex-Showroom Price | ₹ 19,18,000 |
| RTO | ₹ 1,53,440 |
| Insurance | ₹ 50,690 |
| On-Road Price in Ajmer | ₹ 21,41,310 |
Diesel, 15.10 KM/L, Manual
| | |
| --- | --- |
| Ex-Showroom Price | ₹ 19,99,000 |
| RTO | ₹ 1,59,920 |
| Insurance | ₹ 52,811 |
| On-Road Price in Ajmer | ₹ 22,31,721 |
Diesel, 15.10 KM/L, Manual
| | |
| --- | --- |
| Ex-Showroom Price | ₹ 19,99,000 |
| RTO | ₹ 1,59,920 |
| Insurance | ₹ 52,811 |
| On-Road Price in Ajmer | ₹ 22,31,721 |
Diesel, 15.10 KM/L, Manual
| | |
| --- | --- |
| Ex-Showroom Price | ₹ 19,99,000 |
| RTO | ₹ 1,59,920 |
| Insurance | ₹ 52,811 |
| On-Road Price in Ajmer | ₹ 22,31,721 |
Diesel, 15.10 KM/L, Manual
| | |
| --- | --- |
| Ex-Showroom Price | ₹ 19,99,000 |
| RTO | ₹ 1,59,920 |
| Insurance | ₹ 52,811 |
| On-Road Price in Ajmer | ₹ 22,31,721 |
Diesel, 15.10 KM/L, Manual
| | |
| --- | --- |
| Ex-Showroom Price | ₹ 23,79,000 |
| RTO | ₹ 1,90,320 |
| Insurance | ₹ 62,767 |
| On-Road Price in Ajmer | ₹ 26,55,877 |
Diesel, 15.10 KM/L, Manual
| | |
| --- | --- |
| Ex-Showroom Price | ₹ 23,79,000 |
| RTO | ₹ 1,90,320 |
| Insurance | ₹ 62,767 |
| On-Road Price in Ajmer | ₹ 26,55,877 |
Diesel, 15.10 KM/L, Manual
| | |
| --- | --- |
| Ex-Showroom Price | ₹ 23,84,000 |
| RTO | ₹ 1,90,720 |
| Insurance | ₹ 62,898 |
| On-Road Price in Ajmer | ₹ 26,61,458 |
Diesel, 15.10 KM/L, Manual
| | |
| --- | --- |
| Ex-Showroom Price | ₹ 23,84,000 |
| RTO | ₹ 1,90,720 |
| Insurance | ₹ 62,898 |
| On-Road Price in Ajmer | ₹ 26,61,458 |
Diesel, 15.10 KM/L, Manual
| | |
| --- | --- |
| Ex-Showroom Price | ₹ 25,43,000 |
| RTO | ₹ 2,03,440 |
| Insurance | ₹ 67,063 |
| On-Road Price in Ajmer | ₹ 28,38,933 |
Toyota Innova Crysta on-road Price in Ajmer
The on-road price for Toyota Innova Crysta in Ajmer ranges between ₹ 21.36 to 28.39 Lakh. The on-road price of diesel variants of Innova Crysta starts from ₹ 21.36 Lakh. The top competitors of Toyota Innova Crysta i.e.
Maruti Suzuki XL6 price in Ajmer
starts from ₹ 11.41 Lakh &
Kia Carens price in Ajmer
starts from ₹ 10.45 Lakh.
Calculate Toyota Innova Crysta EMI in Ajmer
Ex Showroom Price:
₹ 19.13 L
Duration (5 Years)
5 Years
EMI ₹ 39,710
for 5 year @9%* Interest Rate
*Interest rate may vary subject to your credit score.
Nareli Road, Ajmer,Rajasthan-305001
Om Metals Auto Private Limited Plot No A-1 Nareli Road Village And Post - Ghooghra, Ajmer,Rajasthan-305023

Price of Toyota Innova Crysta Alternatives in Ajmer
Ex-Showroom Price
₹ 11.41 - 14.51 L
Ex-Showroom Price
₹ 10.45 - 19.44 L
Car Planet Wheels Pvt Ltd-Kharghar Mumbai
Auto Legacy- Trichur West Fort, Thrissur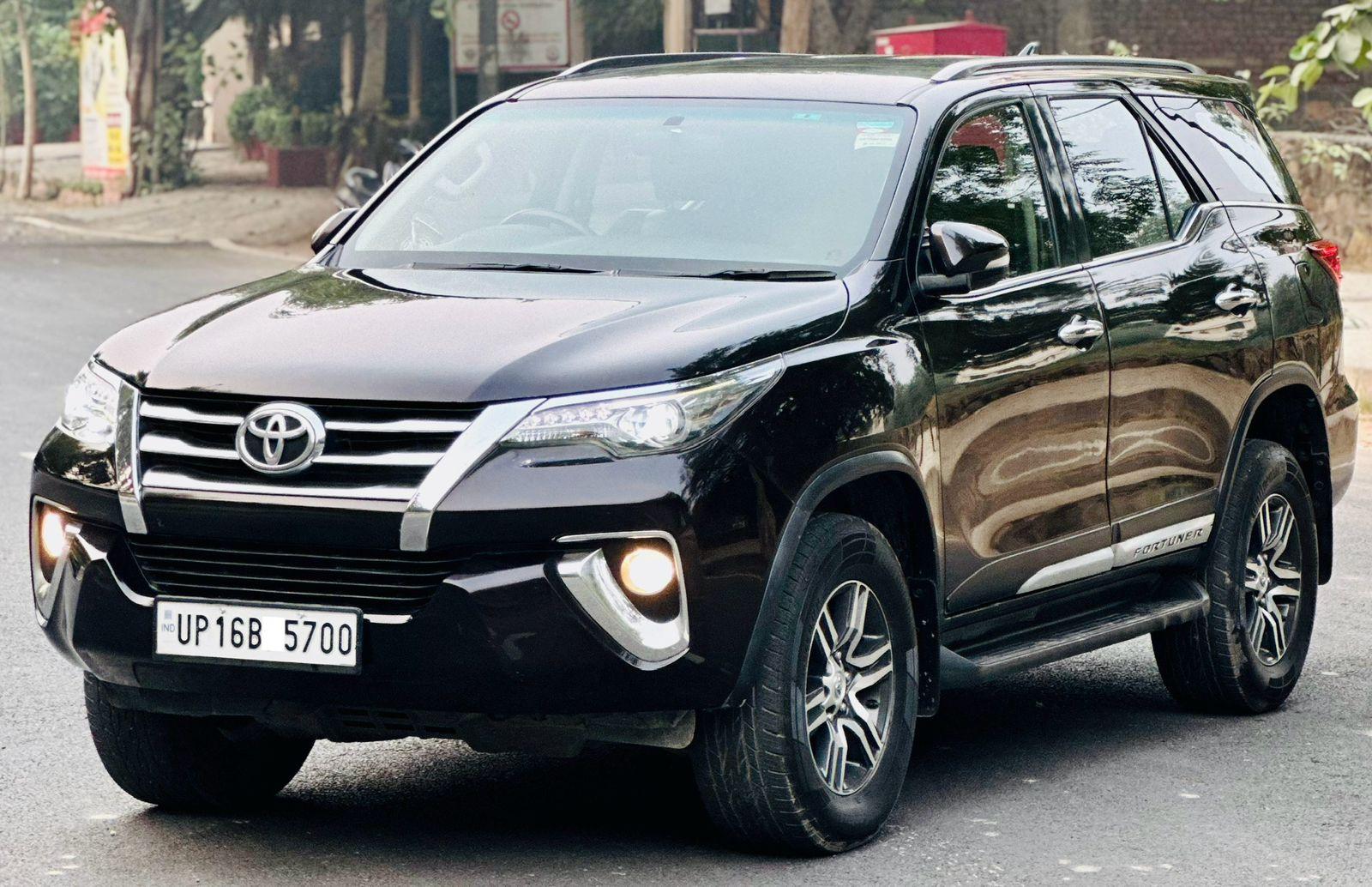 1,18,054 km
Diesel
Automatic
Max Motors Yozna Vihar, New Delhi
Global Marketing Saveena, Udaipur
NITIN MOTORS Trimurti Chowk, Nashik
1,10,000 km
Diesel
Automatic
Dhyan Automobiles & Services Mota Sonela, Panch Mahals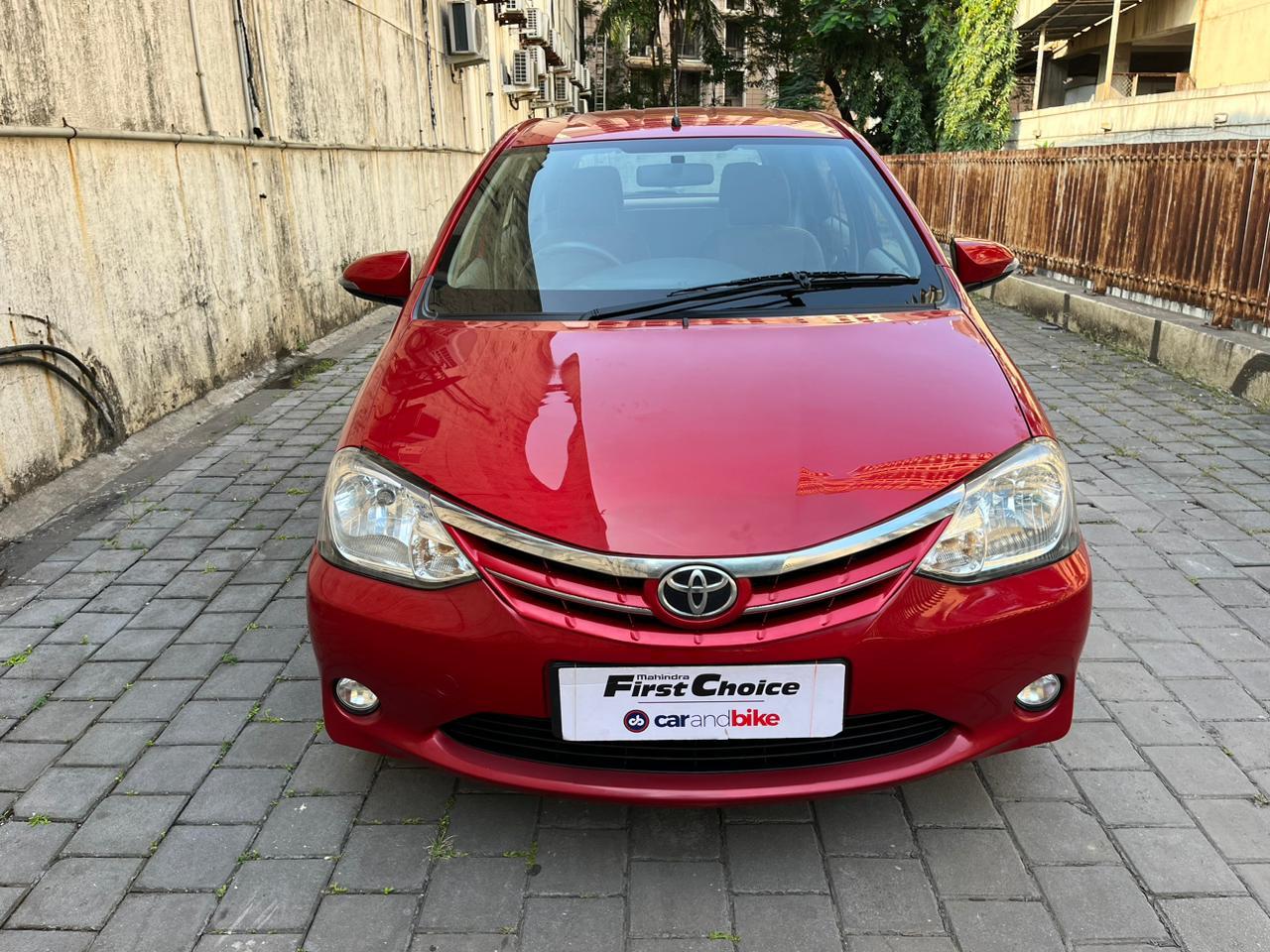 Car Planet Wheels Pvt Ltd Chitalsar Manpada, Mumbai
Car Bazaar Navyug College, Surat
2012 Toyota Corolla Altis
Auto Elite Defence Colony, New Delhi
Toyota Innova Crysta Price in Ajmer