Hennessey Performance Engineering, the Texas-based tuning house is known for creating some of the fastest cars in the world. The last in-house project gave birth to the Hennessey Venom GT, touted as the world's fastest production car, which has a top speed of 427 kmph. Now, the company aims to achieve that feat again with its upcoming hypercar - the Hennessey Venom F5. The propose hypercar is set to make its global debut on November 1, 2017. Ahead of the car's global unveiling, Hennessey has released a new video teaser.
Also Read: Hennessey Eyes Speed Record with the Venom F5
The new Hennessey Venom F5 will be unveiled at the upcoming Specialty Equipment Market Association a.k.a. SEMA auto show for motor vehicle aftermarket, which will be held in Las Vegas, USA. Sometime back the company even released a few rendered images of the Venom F5, but the new video shows the new car in person and also a quick look at its development. Of course, Hennessey also claims that the new Venom F5 will be one of the fastest cars on earth, taking the mantle from the Venom GT, taking the competition to Bugatti Chiron.
Also Read: Hennessey Venom GT Spyder is the World's Fastest Convertible Yet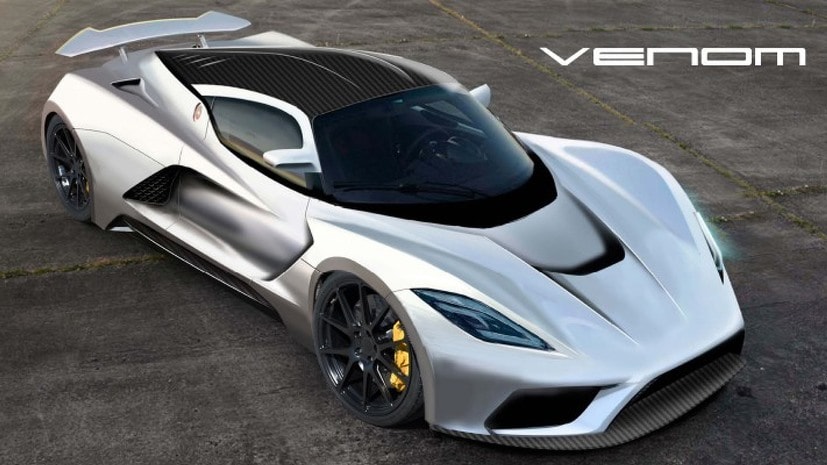 To put things into perspective, the Bugatti Chiron, with its 8-litre W12 quad-turbocharged engine makes about 1479 bhp and has an electronically limited top-speed of 420 kmph. However, the claimed full top speed of the Bugatti Chiron is believed to be around 463 kmph.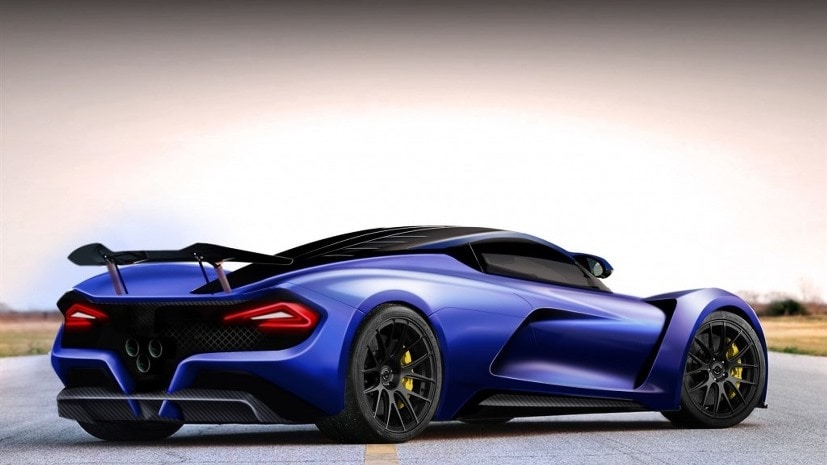 0 Comments
In one of the earlier teasers of the car, Hennessey suggested that the new Venom F5 will have a top speed of 300 mph (about 482 kmph) with its 7-litre V8 engine churning out almost 1451 bhp monstrous power. Also, unlike the Venom GT, which was based on the Lotus Exige, the new Venom F5 is said to be built on a new platform. Having said that, a lot about the car is still unknown and we will have to wait till its official debut that is set to take place next month.
For the latest auto news and reviews, follow carandbike on Twitter, Facebook, and subscribe to our YouTube channel.