American super car tuning company, Hennessey Performance Engineering recently celebrated its 25th anniversary by proving that the Venom GT Spyder is the world's fastest convertible yet. The topless version of Hennessey's own sweet creation - Venom GT, broke the previous world record by attaining an exhilarating top speed of 256.6 mph i.e. 427.4 Km/h. The previous record was held by none other than the Bugatti Veyron Super Sport Vitesse, which clocked a top speed of 254.04 mph i.e. 408.8 km/h.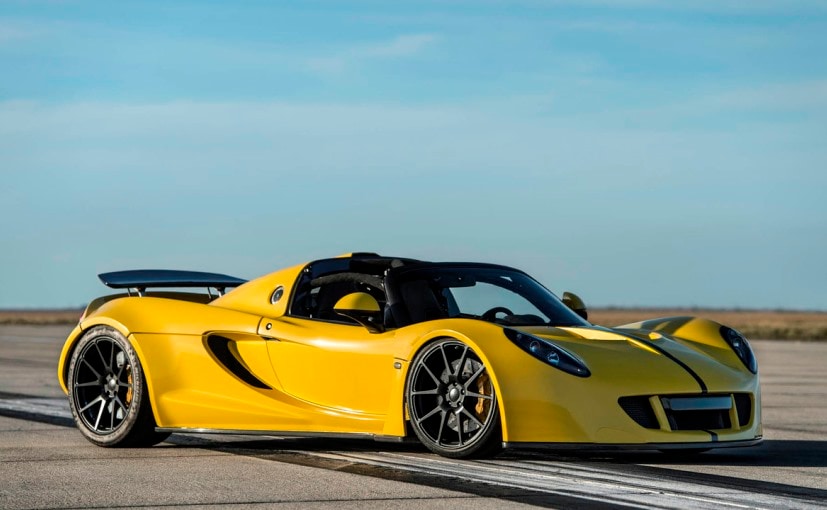 The Hennessey Venom GT is essentially an extensively modified version of the Lotus Exige, which also which holds its own world record for being the fastest production car. The Venom GT Spyder's record was set on March 25, driven by Ford Performance Racing School director Brian Smith at the Naval Air Space Lemoore, California. Hennessy claims that this is not the actual top speed of the Venom GT Spyder, but it was enough for the car to set the new world record.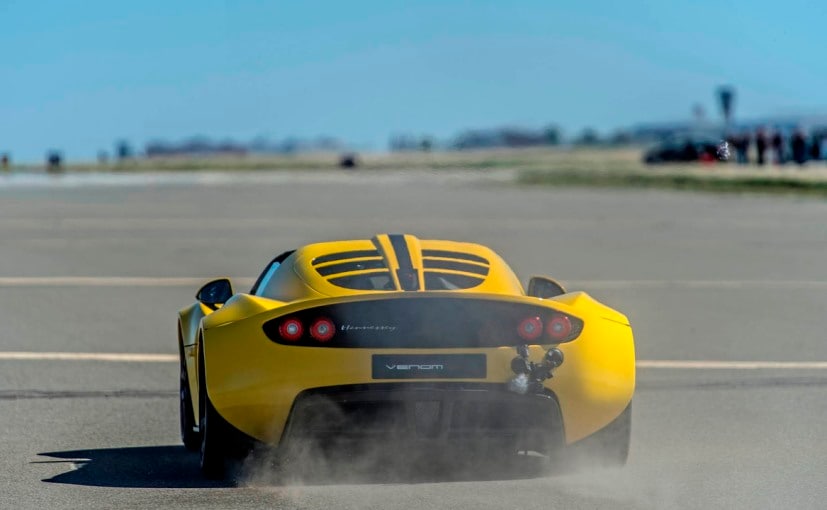 The credit for its exhilarating top speed of the Venom GT Spyder goes to its powerful 7.0-litre biturbo V8 engine that has been tuned to make a maximum of 1,431bhp and develops an enormous 1,745Nm of peak torque. The engine comes mated to a 6-speed manual transmission from Ricardo which sends power to the rear wheels wrapped in Michelin Pilot Super Sport tyres. This enables the car to accelerate from 0-60 mph i.e. 0-96 km/h in less than 2.4 seconds, whereas, 0-321 km/h is achieved in less than 13 seconds.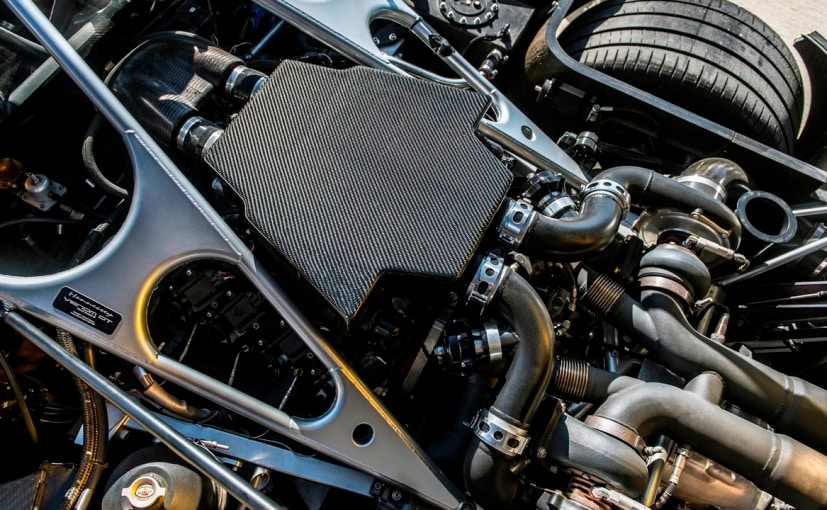 0 Comments
It has also been revealed that the company will commemorate this new world record by bringing out three Venom GT Spyder World Record Editions soon. While the launch and other specific details are yet to come out it is said that each of these limited edition models will come baring a price tag starting from $1.3 million.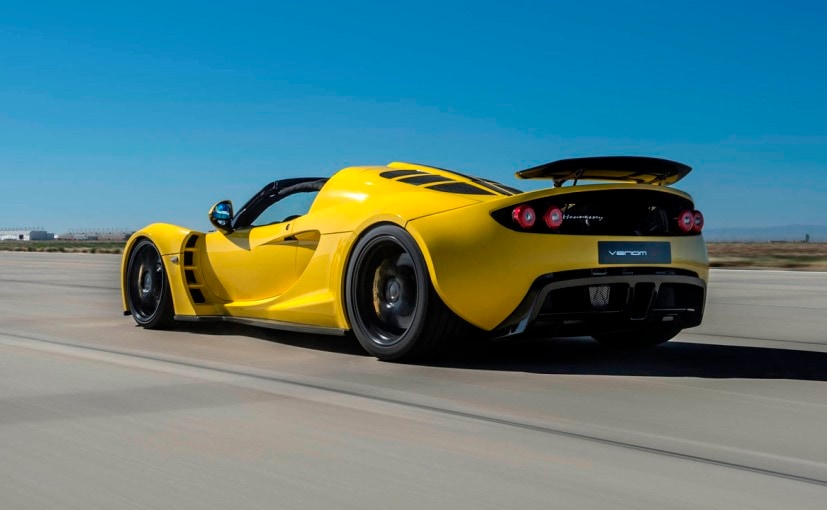 For the latest auto news and reviews, follow carandbike on Twitter, Facebook, and subscribe to our YouTube channel.