Whenever I watch movies, which bear the 'man' suffix - Superman, Batman, Spiderman et al. - I can't help but realise our dependency on superheroes. Not ours as much as America's. In India, superheroes are a breed, which never really caught on. They were always masked in the form of mythology and that is why even today, when my generation thinks about the Mahabharata, we remember the stories, the enchanted arrows that were flung from one end of the battle ground to the other, defying all laws of physics, the flying chariots, the super human feats that made characters - legends. But clearly, their modes of transport weren't as appealing as the ones of the western world.
The Batmobile, the Fantasticar, the Blackbird (X-Men), Wonder Woman's Invisible plane and even though both Spiderman and Superman didn't need one, they both got a Spider-mobile and a Supermobile (not used often, but just in case). All these cars came with the best of technology and were fast; and that's why you can see why the western world is so obsessed with sports cars. For Indians, however, finding inspiration for a sports car, after looking at the flying chariots, was a bit of a long shot, but that doesn't mean that we can't make a sports car.
Well, here it is. It's called the Avanti and the creation comes from - you guessed it right - Dilip Chhabria. Take pride in it because this one's a made-in and made-for-India. The name Avanti reminds you of the Studebaker Avanti, which was America's most powerful four-seater coupe, but clearly on the design front there is a lot that is different and I got a lesson in that, when the car came to our office. Well, nearly half the building came out to see what it was.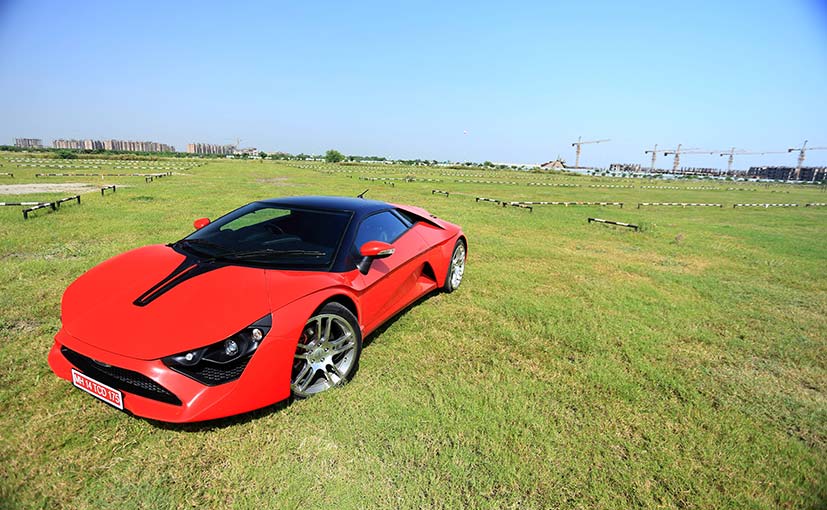 The reactions were astounding, to say the least. "What is it?" they'd say, "a Ferrari?" No. "A Lamborghini?" Well I see why you say that but, no. "A Porsche?" No, and after having given them the name and origin it was their turn to let out a lengthy disbelief - 'Nooooooo!' All that discussion was followed by a selfie session and it took every ounce of our stamina and the building guard to shoo all those loitering away. But let's face it, it's nothing like any of the marquees it was taken for, but the fact that it is capable of arousing those emotions in people is a big plus that goes in its favour.
We were stopped and asked a lot of times and most of the times disturbed, during the shoot, for more information about the car and though we were happy to pass it on, it just made us wonder about the attention this kind of car attracts. Well, it's the sheer showcase of design elements that take you by surprise. The flowing shoulder line that splits right through the centre, the styling element on the hood and the sleek front end with the two large air scoops; all shout 'sports car' and then there is the louvered engine cover, which helps you to sneak a glance at the craftsmanship of the engine (something of an 80s thing)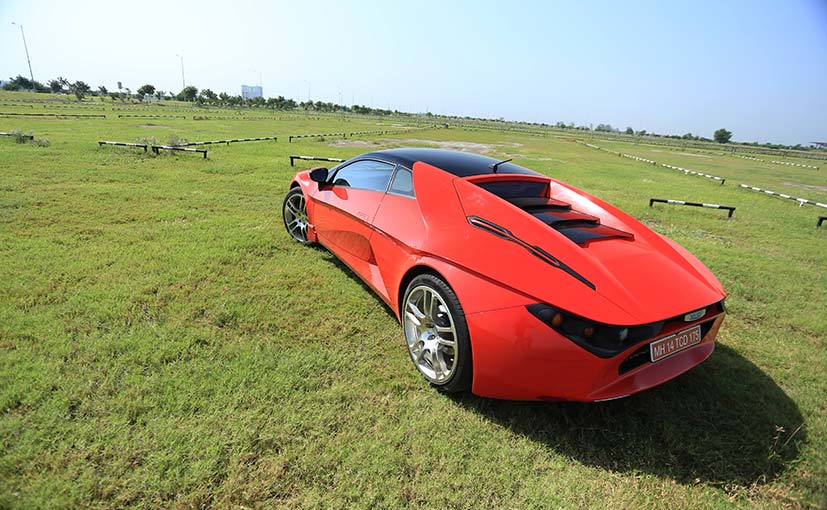 The Avanti, then, has all the right elements and deserves the 'sports car' tag, but yes it leans a bit on the traditional side, when it comes to the space frame chassis. All the suspension components, gearbox, body panels and the engine are mounted on this chassis and this makes it stiffer, which is good. This is especially noticeable, when you dive into a corner and then make that swift twitch just to keep the car in line. The Avanti does it in the most non-dramatic and non-scary way.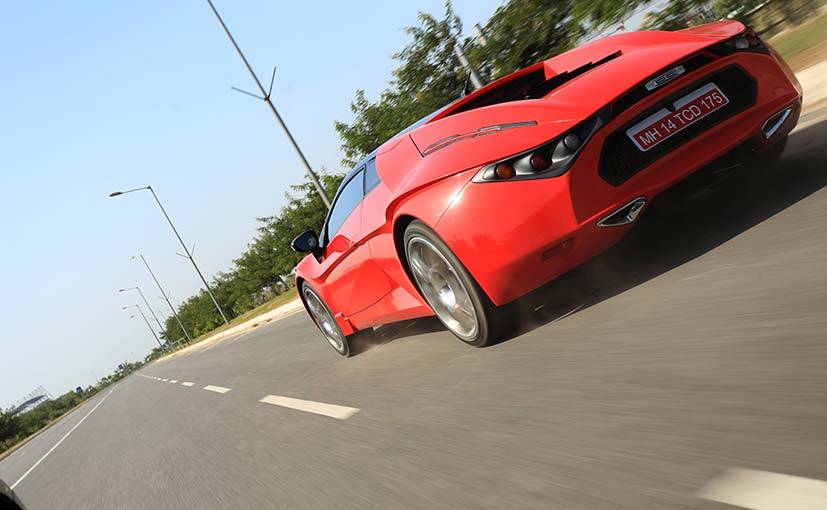 Powering the Avanti is a 2.0-litre turbocharged engine developing 250bhp. The motor is an off-the-shelf, four-cylinder unit, from a French car manufacturer, and it develops a torque of 340Nm, which kicks in at as low as 2000 rpm, but when you bring it to life, it sounds normal. You expect the engine to crank and a burst of exhaust volume; well, there's none of that drama. But the lack of noise has nothing to do with performance. According to the people at DC designs, it sprints from 0-100km/h in just 6 seconds and there's no reason why we won't believe it. Yes, it's quick and fun to drive and with a ground clearance of 155mm it is tall too and has no problems negotiating any of the speed bumps or potholes on the road. The clutch was a bit heavy and the brakes felt a bit spongy, so you felt it needed a bit more travel to get that bite, but well, it is still work in progress and bleeding the brakes might resolve the issue, to an extent.
What makes it fun is the 6-speed synchromesh manual gearbox. It wouldn't have been a true sports car, if it was automatic, would it? It takes some getting used to the gearbox, but the positioning of the gear box is ideal for a sports car kind of feel. The transmission works well and lifts the 1500kg beast to provide you with power at will. There is no option for paddle shifters yet, but if they could get it in there, that would make some people who like automatic transmission but want their hands to do the talking, happy!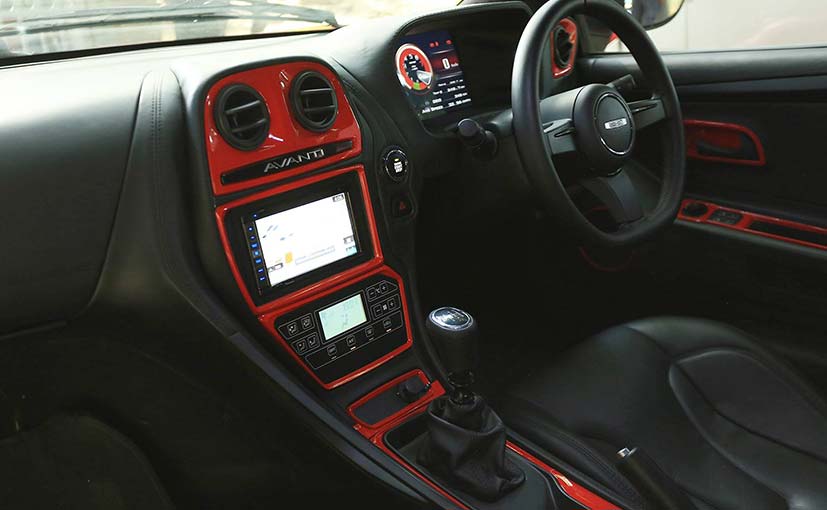 The interiors of the car are what we were interested in, for we've seen the maker conjure this space into a work of art, in other cars. So what has he done here? For starters, I thought I wouldn't fit in it. A 6 footer, both in height and girth, I wasn't really confident that the sport seats would make for comfortable housing, but surprisingly, once I was in the seat, there wasn't an issue. There wasn't much head room for me, as there was just about a centimetre's distance between my skull and the roof and you also have no option to change the height of your seat.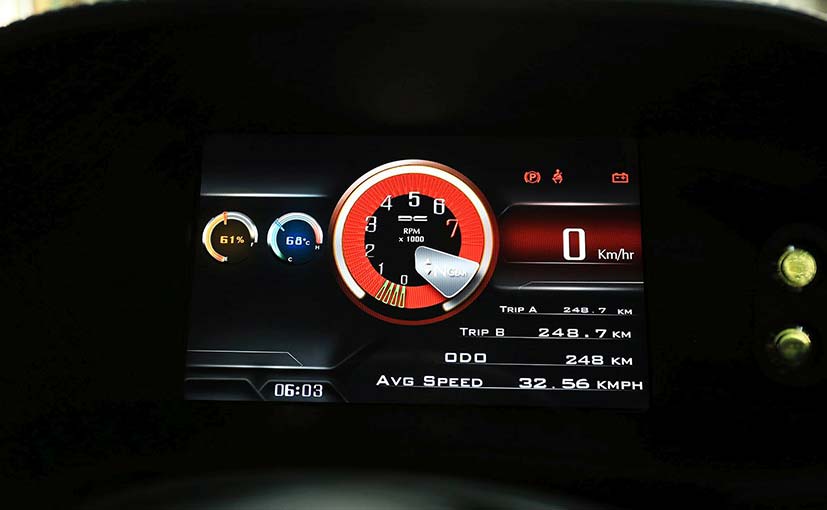 Of course, DC offers you a whole range of interior options, from leather carpets to Alcantara seats and headliner and it's all customisable. So if you are planning to buy one, well there's a lot to choose from. The three spoke steering wheel looks nice and chunky, while the big digital instrument cluster adds some attitude. The user interface of the console isn't the best, but you aren't expecting it to be from Bentley or Ferrari, right? There's also a USB, Aux-In and Bluetooth, so all your music needs are covered.
At ₹ 35 lakhs, it's the most affordable sports car in India and the order is already piling up. The effort put into making the Avanti shows and certain faults it has, you can let them pass. Considering that the car doesn't come out of the stable of a car manufacturer, we have to applaud this attempt and we hope that future cars from DC will be more refined, as every company learns from its mistakes. The Avanti then is creating a bit of a history and moving away from the world of flying chariots and this is what makes it even more special!
Specifications
Engine: 2000cc, 4 cylinder, turbocharged petrol
Max Power: 250bhp@5500 rpm
Max Torque: 340Nm @2750-5000rpm
0-100km/h: 6 seconds
0 Comments
Price: Rs 35 lakh onwards
For the latest auto news and reviews, follow carandbike.com on Twitter, Facebook, and subscribe to our YouTube channel.