Toyota Innova Crysta
₹ 19.13 - 25.43 Lakh
Ex-Showroom Price
Toyota Innova Crysta on-road Price in Alwar
| | |
| --- | --- |
| Ex-Showroom Price | ₹ 19.13 L |
| RTO | ₹ 1.53 L |
| Insurance | ₹ 50,558 |
| TCS | ₹ 19,130 |
| On Road Price | ₹ 21.36 L |
Innova Crysta Base Model Price in Alwar
| | |
| --- | --- |
| Ex-Showroom Price | ₹ 19.13 L |
| RTO | ₹ 1.53 L |
| Insurance | ₹ 50,558 |
| TCS | ₹ 19,130 |
| On Road Price | ₹ 21.36 L |
Innova Crysta Top Model Price in Alwar
| | |
| --- | --- |
| Ex-Showroom Price | ₹ 25.43 L |
| RTO | ₹ 2.03 L |
| Insurance | ₹ 67,063 |
| On Road Price | ₹ 28.39 L |
Toyota Innova Crysta Variants Price in Alwar
Variants
On-Road Price
Compare
Diesel, 15.10 KM/L, Manual
| | |
| --- | --- |
| Ex-Showroom Price | ₹ 19,13,000 |
| RTO | ₹ 1,53,040 |
| Insurance | ₹ 50,558 |
| On-Road Price in Alwar | ₹ 21,35,728 |
Diesel, 15.10 KM/L, Manual
| | |
| --- | --- |
| Ex-Showroom Price | ₹ 19,18,000 |
| RTO | ₹ 1,53,440 |
| Insurance | ₹ 50,690 |
| On-Road Price in Alwar | ₹ 21,41,310 |
Diesel, 15.10 KM/L, Manual
| | |
| --- | --- |
| Ex-Showroom Price | ₹ 19,99,000 |
| RTO | ₹ 1,59,920 |
| Insurance | ₹ 52,811 |
| On-Road Price in Alwar | ₹ 22,31,721 |
Diesel, 15.10 KM/L, Manual
| | |
| --- | --- |
| Ex-Showroom Price | ₹ 19,99,000 |
| RTO | ₹ 1,59,920 |
| Insurance | ₹ 52,811 |
| On-Road Price in Alwar | ₹ 22,31,721 |
Diesel, 15.10 KM/L, Manual
| | |
| --- | --- |
| Ex-Showroom Price | ₹ 19,99,000 |
| RTO | ₹ 1,59,920 |
| Insurance | ₹ 52,811 |
| On-Road Price in Alwar | ₹ 22,31,721 |
Diesel, 15.10 KM/L, Manual
| | |
| --- | --- |
| Ex-Showroom Price | ₹ 19,99,000 |
| RTO | ₹ 1,59,920 |
| Insurance | ₹ 52,811 |
| On-Road Price in Alwar | ₹ 22,31,721 |
Diesel, 15.10 KM/L, Manual
| | |
| --- | --- |
| Ex-Showroom Price | ₹ 23,79,000 |
| RTO | ₹ 1,90,320 |
| Insurance | ₹ 62,767 |
| On-Road Price in Alwar | ₹ 26,55,877 |
Diesel, 15.10 KM/L, Manual
| | |
| --- | --- |
| Ex-Showroom Price | ₹ 23,79,000 |
| RTO | ₹ 1,90,320 |
| Insurance | ₹ 62,767 |
| On-Road Price in Alwar | ₹ 26,55,877 |
Diesel, 15.10 KM/L, Manual
| | |
| --- | --- |
| Ex-Showroom Price | ₹ 23,84,000 |
| RTO | ₹ 1,90,720 |
| Insurance | ₹ 62,898 |
| On-Road Price in Alwar | ₹ 26,61,458 |
Diesel, 15.10 KM/L, Manual
| | |
| --- | --- |
| Ex-Showroom Price | ₹ 23,84,000 |
| RTO | ₹ 1,90,720 |
| Insurance | ₹ 62,898 |
| On-Road Price in Alwar | ₹ 26,61,458 |
Diesel, 15.10 KM/L, Manual
| | |
| --- | --- |
| Ex-Showroom Price | ₹ 25,43,000 |
| RTO | ₹ 2,03,440 |
| Insurance | ₹ 67,063 |
| On-Road Price in Alwar | ₹ 28,38,933 |
Toyota Innova Crysta on-road Price in Alwar
The on-road price for Toyota Innova Crysta in Alwar ranges between ₹ 21.36 to 28.39 Lakh. The on-road price of diesel variants of Innova Crysta starts from ₹ 21.36 Lakh. The top competitors of Toyota Innova Crysta i.e.
Maruti Suzuki XL6 price in Alwar
starts from ₹ 11.41 Lakh &
Kia Carens price in Alwar
starts from ₹ 10.45 Lakh.
Calculate Toyota Innova Crysta EMI in Alwar
Ex Showroom Price:
₹ 19.13 L
Duration (5 Years)
5 Years
EMI ₹ 39,710
for 5 year @9%* Interest Rate
*Interest rate may vary subject to your credit score.
Plot No 3 Keshav Nagar Jai Marg, Alwar,Rajasthan-301001
Jai Marg, Alwar,Rajasthan-301001
Bhiwadi, Alwar,Rajasthan-301001
F-59 Matsya Industrial Area Near Parry - Roca, Alwar,Rajasthan-301030

Price of Toyota Innova Crysta Alternatives in Alwar
Ex-Showroom Price
₹ 11.41 - 14.51 L
Ex-Showroom Price
₹ 10.45 - 19.44 L
Khokan Auto Distributors Pvt Ltd Siliguri
J.S grover Auto Pvt Ltd Pathankot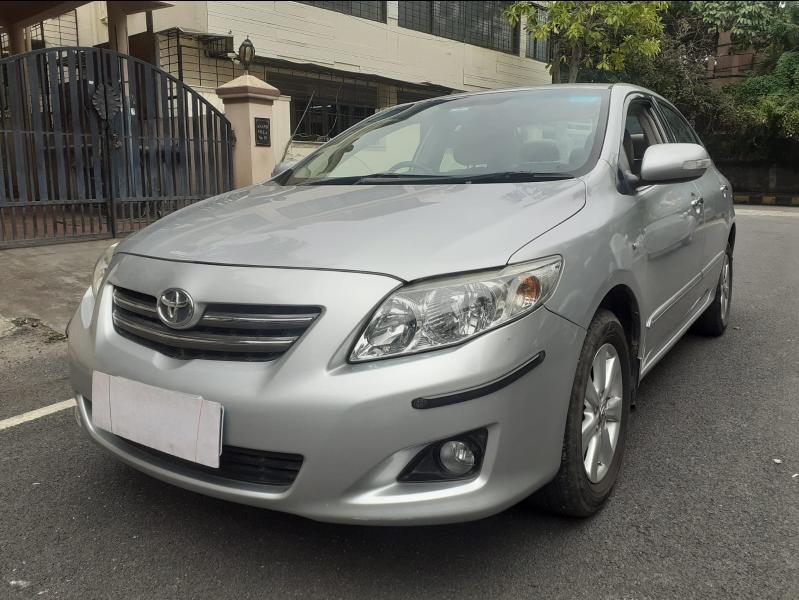 2010 Toyota Corolla Altis
Sireesh Auto Pvt Ltd Bangalore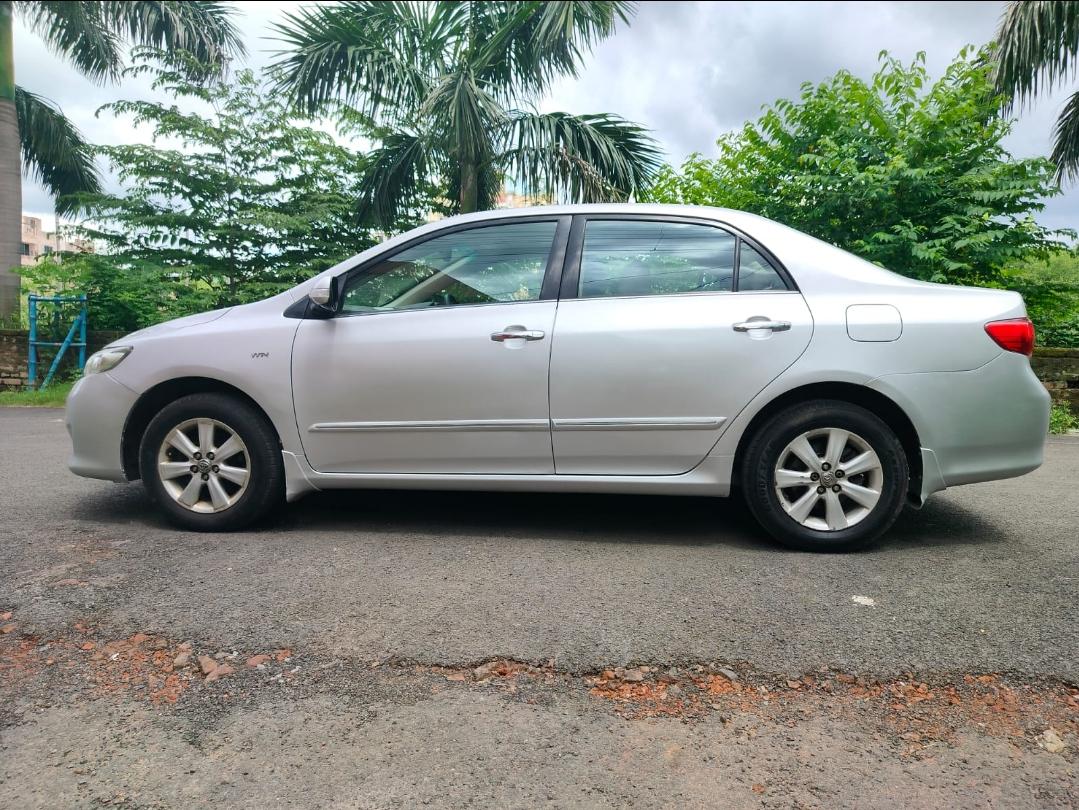 2011 Toyota Corolla Altis
Royal Motors (Prop. Auto Carriage Pvt Ltd) Sahanagar, Kolkata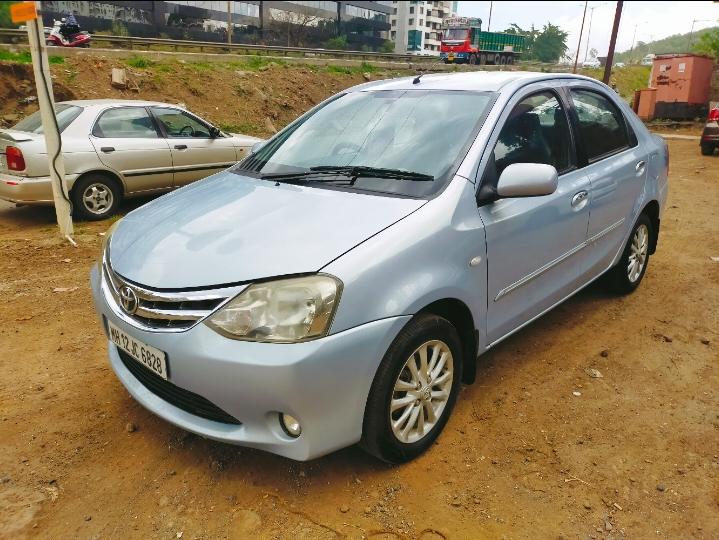 Car&Bike Select - Sahyadri Motors Pune Bavdhan, Pune
Sona Wheels Sevoke Road, Siliguri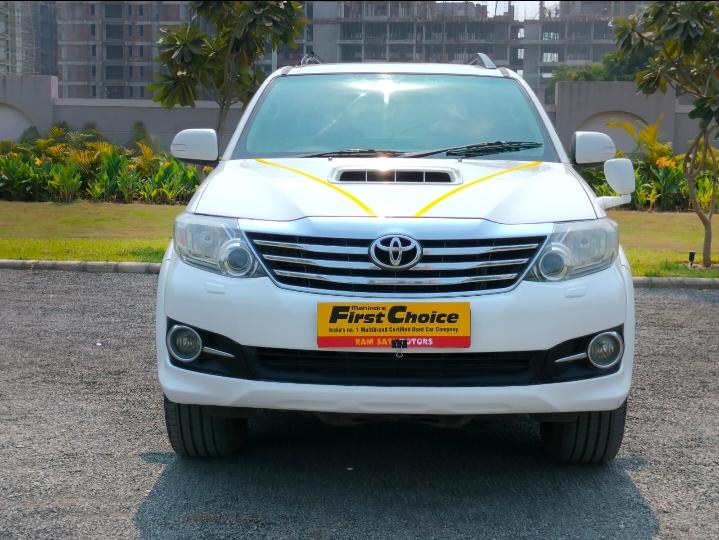 1,58,611 km
Diesel
Automatic
Rani Sati Motors Athwa, Surat
Rani Sati Motors Athwa, Surat
Horizon Motors India Pvt Ltd Mariappally, Kottayam
Toyota Innova Crysta Price in Alwar