Discontinued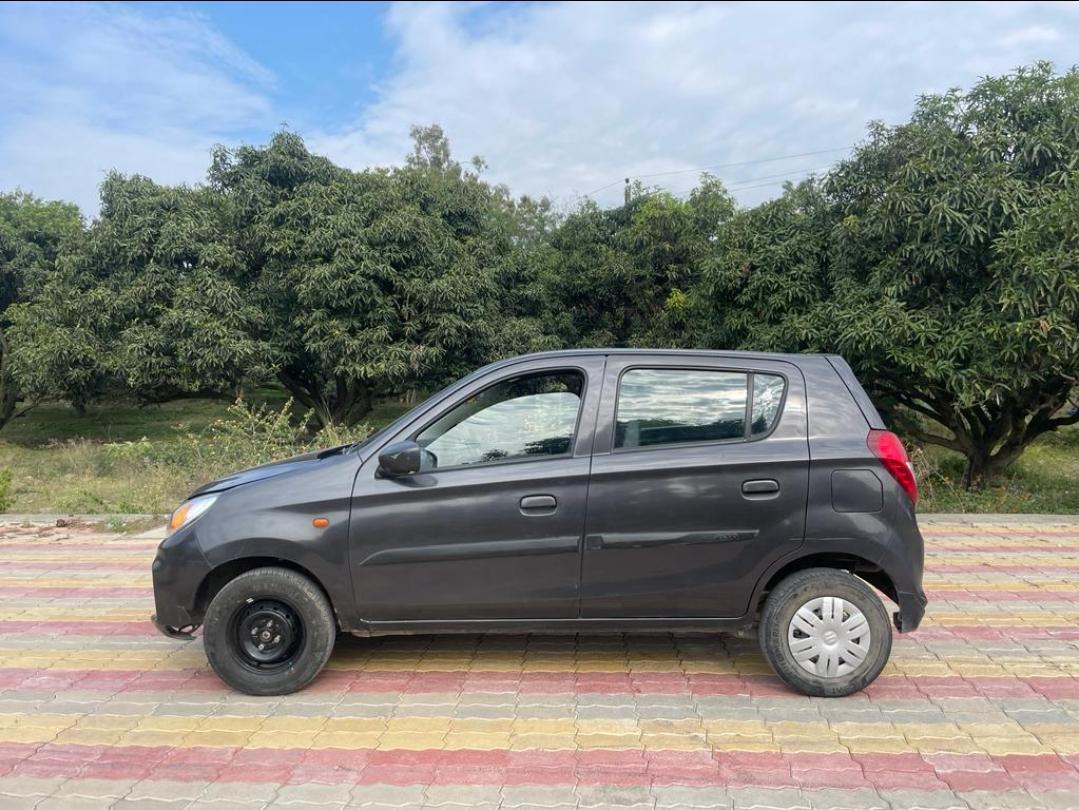 ₹ 4.40 L
₹ 9,854/month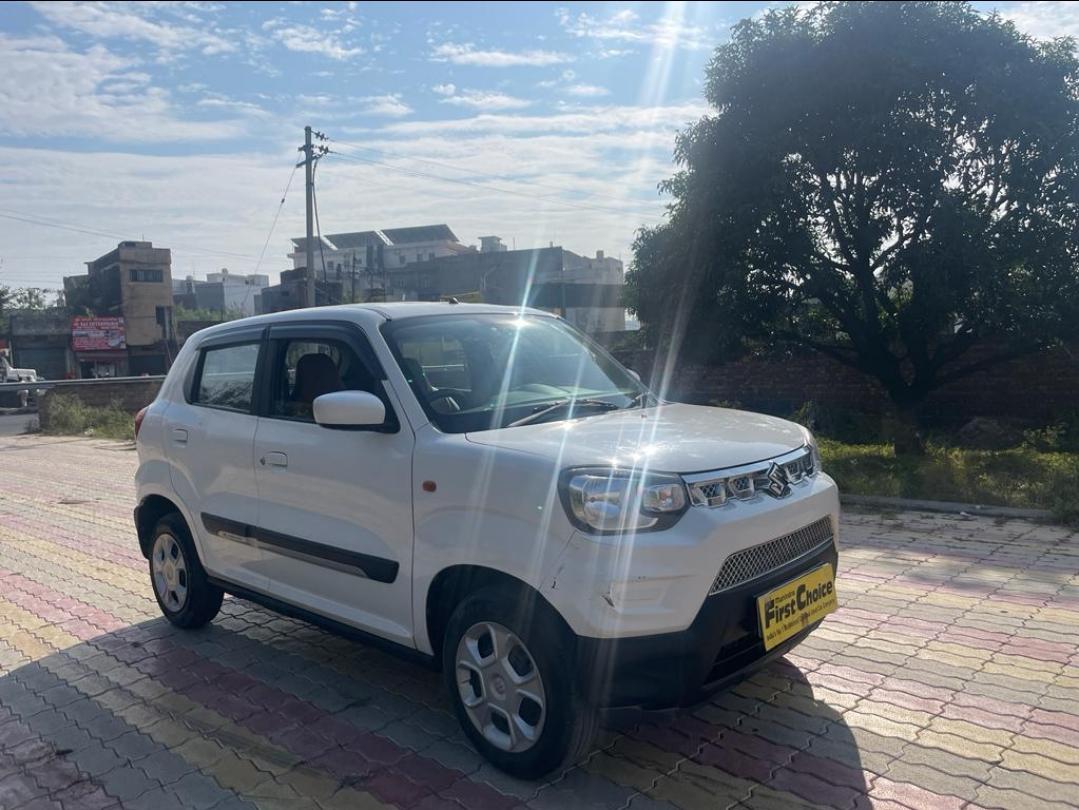 2020 Maruti Suzuki S-Presso
₹ 4.45 L
₹ 9,966/month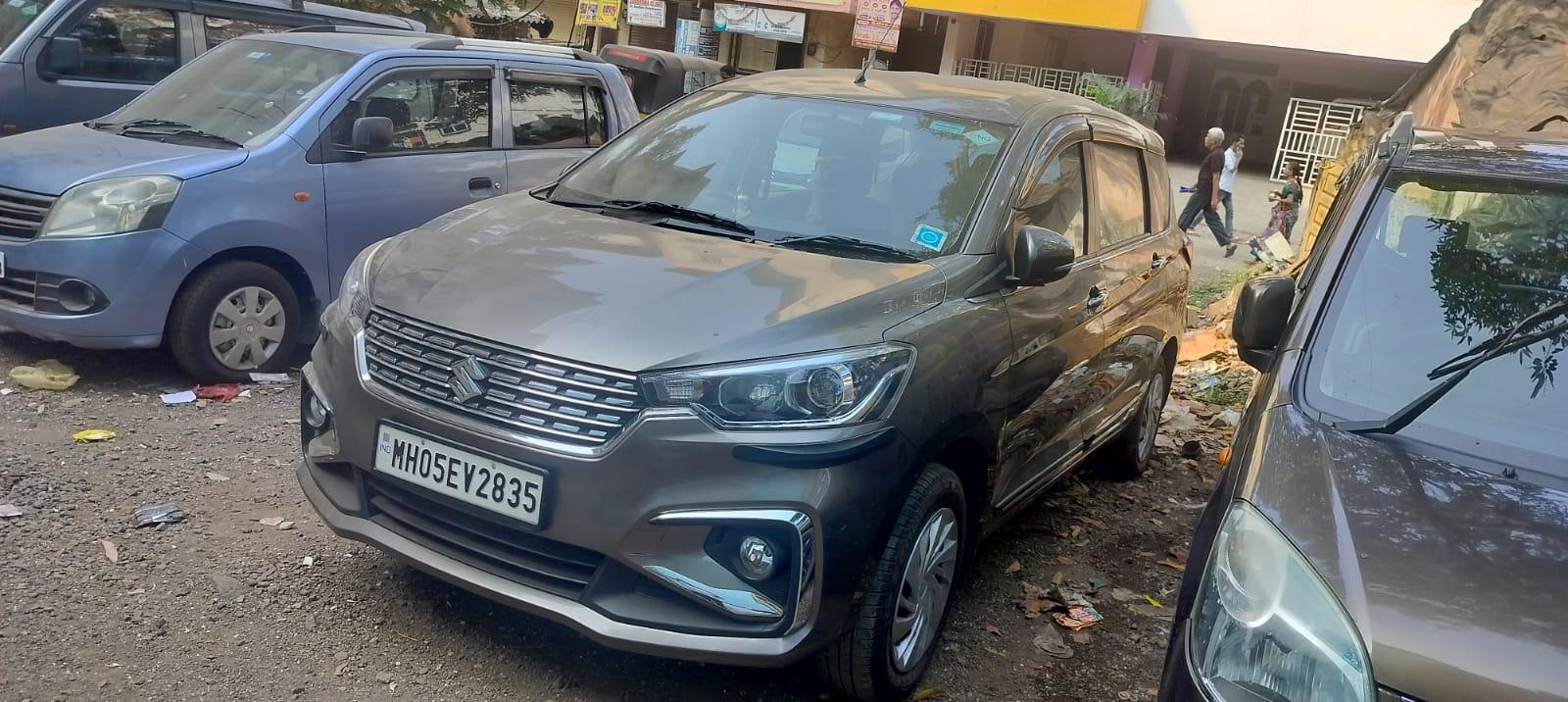 2022 Maruti Suzuki Ertiga
₹ 8.40 L
₹ 18,813/month 
Randhawa Motors Vikhroli, Mumbai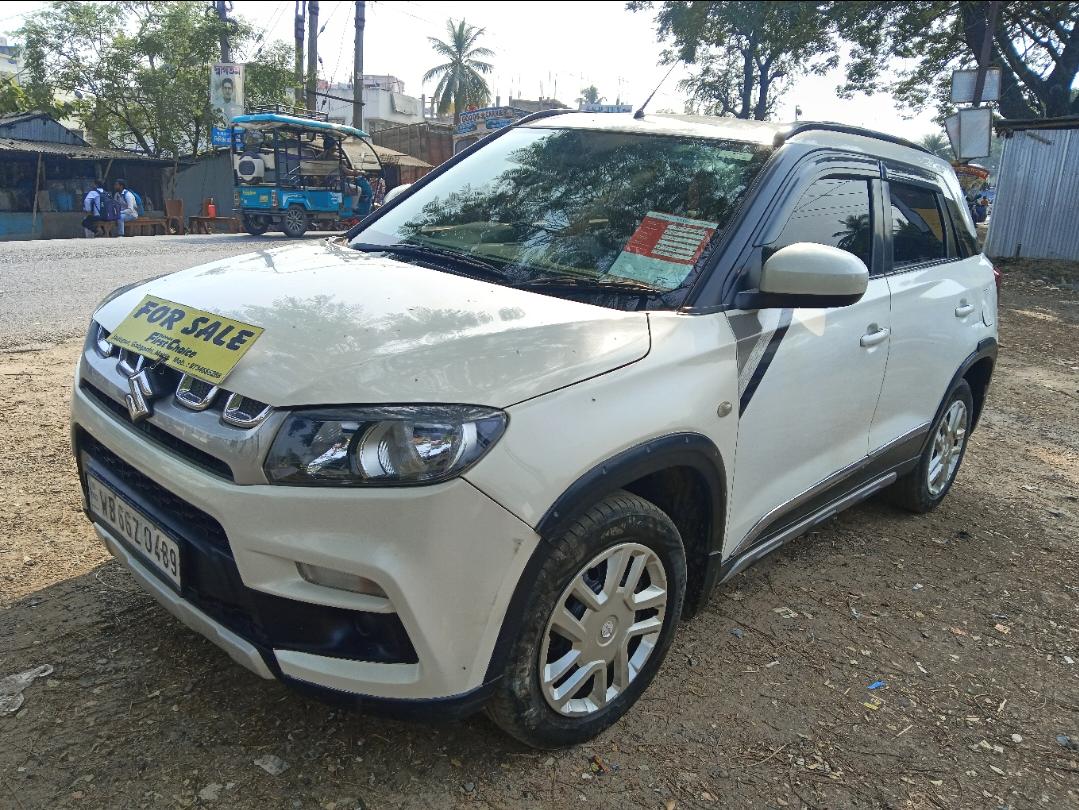 2017 Maruti Suzuki Vitara Brezza
₹ 6.00 L
₹ 13,438/month 
29,765 km
Petrol+LPG
Manual
₹ 4.35 L
₹ 9,742/month 
Sutaria Auto Centre Hubli Unkal, Hubli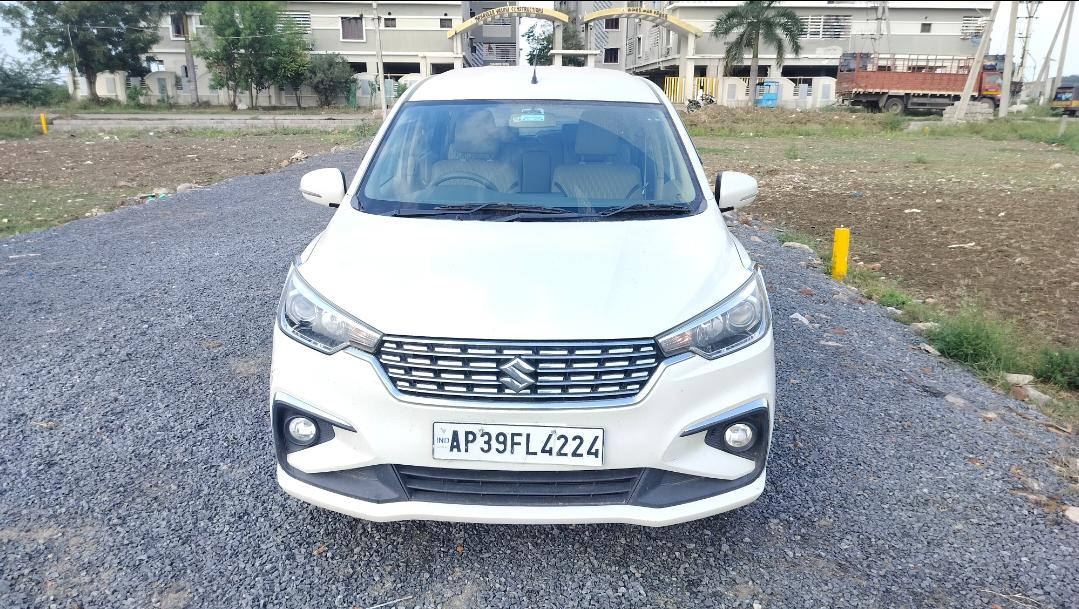 2020 Maruti Suzuki Ertiga
₹ 8.50 L
₹ 19,037/month 
Pioneeer Autoworld Nehru Nagar, Guntur
2021 Maruti Suzuki Vitara Brezza
₹ 6.50 L
₹ 14,558/month 
Pioneeer Autoworld Nehru Nagar, Guntur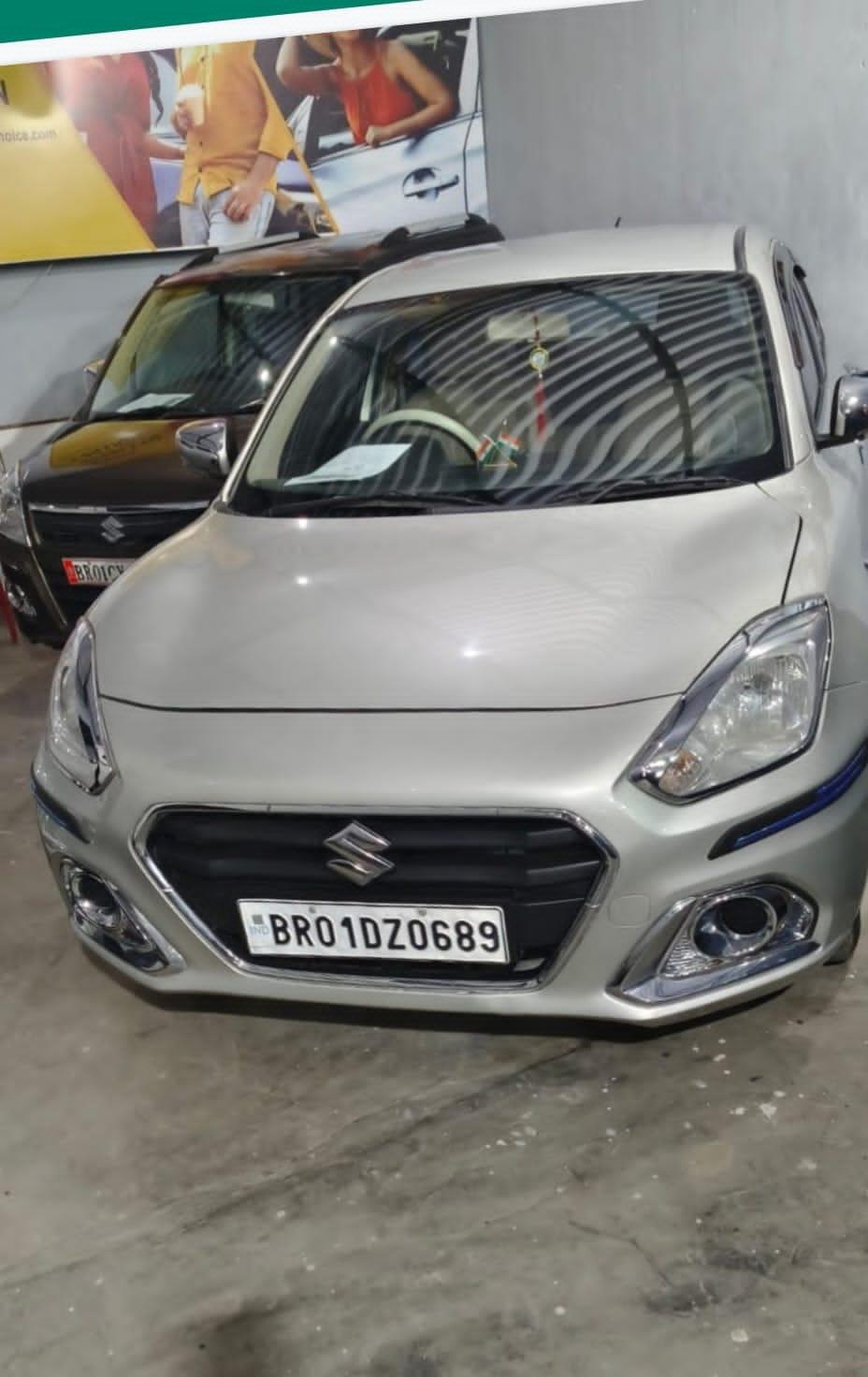 ₹ 5.25 L
₹ 11,099/month 
SURYA MOTORS Dighaghat, Patna
2018 Maruti Suzuki Baleno
₹ 4.80 L
₹ 10,750/month 
NR Autos Bidhan Nagar CK Market, Kolkata
Maruti Suzuki 800 Price By Fuel
| Fuel Name | Price Range |
| --- | --- |
| Petrol+LPG | ₹ 2.08 - 2.33 Lakh |
| Petrol | ₹ 2.09 - 2.54 Lakh |
Quick Compare With Maruti Suzuki 800 Competitors
| | | | |
| --- | --- | --- | --- |
| Maruti Suzuki 800 | Hyundai Grand i10 Nios | Mahindra KUV100 | MG Comet EV |
| Ex-Showroom Price | | | |
| N/A | ₹ 5.69 - 8.47 L | ₹ 6.2 - 7.86 L | ₹ 8.63 - 10.63 L |
| C&B Expert Rating | | | |
| N/A | | | |
| Engine | | | |
| 796 cc | 1197 CC | 1198 CC | N/A |
| Transmission | | | |
| Manual | Manual | Manual | Automatic |
| Mileage | | | |
| 15.2 - 16.1 KM/L | 20.2 - 20.7 KM/L | 17.45 KM/L | 230 Km/Full Charge |
| Fuel Type | | | |
| Petrol | Petrol, CNG | Petrol | Electric |
| Seating Capacity | | | |
| 4 Seater | 5 Seater | 6 Seater | 4 Seater |
| Fuel Tank Capacity | | | |
| 28.0 L | 37.0 L | 35.0 L | 0.0 L |
| No of Variants | | | |
| 8 | 12 | 4 | 3 |
| Detailed Comparision | 800 vs Grand i10 Nios | 800 vs KUV100 | 800 vs Comet EV |
Maruti Suzuki 800 Alternatives
Ex-Showroom Price
₹ 5.69 - 8.47 L
Ex-Showroom Price
₹ 8.63 - 10.63 L
Maruti Suzuki 800 Latest Reviews
The Maruti 800 Rolls into the Sunset!
9 years ago
1 mins read
Read All 800 Reviews
Maruti Suzuki 800 Expert Review
The Maruti Suzuki 800 is a venerable automobile that has served its country for a significant number of years. It is a dependable automobile, and it is the kind of vehicle that anyone would be pleased to have in their garage. But tell me about the 800, if you don't mind. Let's take a look at some of its aspects that aren't as well-known, starting with the engine. The 800 comes equipped with a four-cylinder engine that has a displacement of 1.2 litres and produces 88 horsepower. This amount of power is sufficient for getting the automobile up to speed and driving around town, and it also offers a good economy for fuel use. The fact that the transmission in the 800 has five gears, giving the driver a wide variety of options for manoeuvring around the city, is yet another outstanding characteristic of this model. If you want a car that is both dependable and comfortable, you should look into the Maruti Suzuki 800. It just might be the right choice for you.
How is the Design?
The Maruti Suzuki automobile has a very distinctive appearance because to its design. The Maruti Suzuki car has a more utilitarian appearance than other automobiles, which may have designs that are based off of classic principles. For example, a sports car may have a shape that is sleek and aerodynamic. The primary reason for this is that the company's primary focus is on giving consumers in India with economical options for various modes of transportation. This implies that the vehicle must be able to operate normally despite being exposed to severe weather while also maintaining its sleek appearance.
One of the methods in which the Maruti Suzuki automobile is able to accomplish this objective is by utilising shapes that are unpretentious and straightforward. For instance, the hood of the automobile does not have an ornate design or other extra features; rather, it just dips downward in the direction of the engine. Because of this, the overall appearance is able to be made to appear cleaner and more streamlined.
In addition to having an uncluttered appearance, the use of colour is another characteristic of the Maruti Suzuki car that differentiates it from other automobiles in its class. The majority of the time, the corporation will utilise vibrant colours that are simple to spot from a distance as opposed to choosing basic colours such as black or white. When driving in conditions with heavy traffic, this helps make the car more visible to oncoming vehicles, and it also makes the car more visually appealing overall.
How does it perform?
Since it was originally released onto the market, the Maruti Suzuki automobile has been renowned for the exceptional performance it consistently delivers. It provides a ride that is both comfortable and roomy, making it an excellent option for extended trips. In addition to this, its engines are dependable and powerful, making it possible for you to overcome any challenge that lies in your way. When it comes to performance, the Maruti Suzuki Car is one of the most popular options on the market. This model offers drivers a variety of features and technologies that can help them get ahead in their journeys.

For starters, this car has a powerful engine that can provide drivers with plenty of power when they need it. Additionally, its brakes are reliable and able to stop quickly in any situation. Additionally, the car has comfortable seats and ample space for passengers, which makes it perfect for long trips. Finally, the car has a variety of safety features that make it a good choice for anyone looking for protection on their journey.
Torque Figures of Maruti Suzuki 800 Car
A brief history of the 800
The Maruti Suzuki 800 is a car that was manufactured by Maruti Suzuki. The car was first introduced in 1976 as the Wagon R. In 1989, it was renamed to the 800 and became available with a petrol or diesel engine. In 1998, the 800 received a facelift that added exterior features such as new bumpers and side skirts. The facelift also changed the interior design with improved seating and dashboard materials.
In 2006, Maruti Suzuki introduced a limited edition of the 800 called the Aero800. This version included enhanced aerodynamics, leather upholstery, alloy wheels, and more luxury features such as air conditioning and power windows.
Today, the Maruti Suzuki 800 is still available in both petrol and diesel variants. It remains one of Maruti Suzuki's most popular models and is considered an icon in Indian automotive history.
Power of Maruti Suzuki 800 Car
The Maruti Suzuki 800 was one of the most iconic cars in India. It is a two-door, four-cylinder engine car which was sold from 1985 to 1994. The 800 made its debut on March 1, 1985 and it quickly became a popular car. It had an impressive power output for its time - 130 bhp - and could reach speeds of up to 135 mph.

The Maruti Suzuki 800 was known for its good handling and stability. It was also relatively fuel efficient, delivering around 36 mpg in the city and 50 mpg on the highway. Its distinctive grille and chrome accents made it a popular choice among both young and old drivers alike.

Despite being discontinued in 1994, the Maruti Suzuki 800 remains one of the most iconic cars in Indian history. Thanks to its Peterson engine, excellent handling, and sleek design, it remains a favorite among car enthusiasts today.
TOP SPEED of Maruti Suzuki 800 Car
When it comes to the speed of Maruti Suzuki 800 cars, there are a few people who would tell you that these vehicles can go up to a top speed of 195 mph. However, more commonly accepted figures suggest that the car can travel up to 130 mph in first and 115 mph in second gear. Regardless of the exact speed, one thing is for sure – if you're looking for some good old-fashioned fun on the open road, then a Maruti Suzuki 800 could be just what you need!
How's the Mileage?
It is vital to bear in mind that despite the fact that the mileage that a Maruti Suzuki car may achieve can vary, all of these cars come with a fuel economy that is fairly good. In the city and on the highway, fuel economy for a tiny car like the Alto or the Swift normally ranges between 20 and 24 kilometres per litre (kmpl). Nevertheless, there are choices available for automobiles that have a lower impact on the environment. On the highway, for instance, the SX4 achieves an impressive 25 kilometres per litre of fuel economy. Even larger vehicles, like as the Baleno and the WagonR, are capable of achieving fuel economy of up to 31–33 km/l when driven in perfect conditions on motorways. Consequently, a Maruti Suzuki vehicle is the best option for you to go with if you want to minimise the amount of money you spend on gas while still having some breathing room in your budget.
How's the Driving Experience?
One of the most well-known brands of automobiles in India is the Maruti Suzuki. Both the driving pleasure and the vehicle's reputation for dependability are excellent. The inside of the automobile is roomy, and it offers a pleasant driving experience overall. Because the braking system is so good, it is very simple to come to a halt on the road. The driving experience of a Maruti Suzuki car is one that is both engaging and comfortable. The cars come with a host of features that make driving them a pleasure, from the intuitive dashboards to the well-thought out ergonomics. The ride quality is also excellent, making long drives enjoyable. The engines offered by Maruti Suzuki are all fuel efficient, so you'll get excellent fuel economy in return for your fuel costs. Overall, Maruti Suzuki cars offer an excellent driving experience and are perfect for those looking for something reliable and comfortable.
What's the Interior like?
The cabins of the Maruti Suzuki cars are thoughtfully designed, and they are available at a variety of price points. The designs are different depending on the model and the manufacturer. However, each one of them possesses characteristics that make them appealing to customers.
The materials that are used in the interiors are often of a high quality and create the impression of luxury. Each and every model comes standard with a sound system, cruise control, and air conditioning. The appearance of luxury is further enhanced in certain versions by the use of leather upholstery.
The priority that Maruti Suzuki places on road safety is one of the things that sets it apart from other car makers. In the event of an accident, every one of their vehicles is equipped with safety equipment such as anti-lock braking systems (ABS) and airbags. The interiors of all Maruti Suzuki cars are well designed and kept up with the latest trends. The dashboard is prominently featured in most models, with a large touchscreen interface that makes controlling the car easy. All models come with airbags, ABS, and traction control as standard features.
Tech and Infotainment
In the modern world, technology plays a pivotal role in almost every aspect of our life. To get us through the day, we rely on our technological devices to do everything from utilising our phones and laptops to keeping up with social media. And it shouldn't come as a surprise that the auto industry is the same way.
For example, Maruti Suzuki has embraced modern technology by incorporating it into their automobiles in the form of functions such as music playing and navigation. These features not only make driving more fun, but they also assist drivers in maintaining their safety while out on the highways.
In addition, infotainment systems are becoming a lot more advanced in today's world. For instance, several modern automobiles come equipped with a built-in camera that may be deployed for a variety of tasks, including parking and reversing the vehicle. In addition to this, many of today's newer models are equipped with voice-activated controls, which make it simpler for drivers to operate their vehicles without having to remove their hands from the steering wheel.
Therefore, regardless of whether you want a car that comes pre-installed with cutting-edge technologies or you just want a system that is simple to operate, Maruti Suzuki has something that will suit your needs.
Safety Equipment
It is essential to prioritise safety whenever you go behind the wheel of a Maruti Suzuki vehicle. When operating a Maruti Suzuki vehicle, it is important to keep the following safety advice in mind at all times:
-Always put on your seatbelt and use child safety seats if the situation calls for them.
-Drive sober. Drinking alcohol can impair one's judgement, which can result in dangerous driving.
-Keep your speed within the posted limit. When travelling at a high rate of speed, there is a greater likelihood of being involved in a collision.
-When you are travelling at night, check to see if your headlights are turned on. When driving at night, turning your headlights on is preferable to driving without them at all.
-Always keep an eye out for other motorists and traffic in the area around you. Maintain vigilance and look out for any hazards.
Which variant to buy?
The Suzuki Ciaz is an excellent option to think about purchasing if you need a car that is both dependable and inexpensive. Because of its price range, which is between 6 and 7.5 million rupees, it is a good option for individuals who are working with a limited budget. Both the gasoline and diesel versions are dependable and economical with fuel, so you can select the one that meets your requirements the most effectively.
Which Cars Compete in this Segment?
Toyota Etios Liva The Maruti Suzuki Swift is widely regarded as one of the best-selling compact vehicles available today. The Etios Liva is an alternative to the Swift. It offers a smooth ride and a considerable amount of space for storage. Because the engine is so efficient, this vehicle is a great option for drivers who are interested in reducing their gas consumption. Honda Civic One other well-liked model of compact automobile on the market is the Honda Civic. It provides drivers with benefits such as greater fuel efficiency and superior manoeuvrability, among other advantages. Because it also comes with a number of different choices to pick from, it is an excellent choice for anyone who is seeking for something that is not typical. Ford Figo Another well-liked model of compact automobile is the Ford Figo, which provides drivers with benefits such as a dynamic appearance and remarkable efficiency in its use of fuel. Because of its pricing, it is one of the more reasonable choices available to customers who are interested in purchasing a high-quality automobile.
Verdict Value for Money?
The Maruti Suzuki Alto 800 is a small automobile that provides a decent return on investment relative to its price point. It is stylish, in addition to being comfy and efficient. Because it has a decent mileage per litre, it is an excellent option for folks who are concerned about minimising their expenditures. On the other hand, there are a few minor issues that can make the experience less enjoyable as a whole.
Popular Maruti Suzuki Cars
Upcoming Maruti Suzuki Cars
Find expected price range and launch dates of all upcoming Maruti Suzuki cars in India.
Search Maruti Suzuki Dealers & Showrooms