Though the Maruti 800 is not in production anymore, it will always hold a special place in every Indian's heart. The first ever model of the car, that taught India how to drive and helped Maruti Suzuki become what it is today, is not in such a fine condition though; the car is rusting away at its owner's residence.
About 32 year ago, Harpal Singh, a resident of Delhi, became the first ever customer of the M800 after he won the allotment for the car through a lucky draw. The keys of the car were handed over to him by the then Prime Minister Indira Gandhi on December 14, 1983. Singh received the keys in the presence of Rajiv Gandhi, who worked with Singh at Indian Airlines, in New Delhi.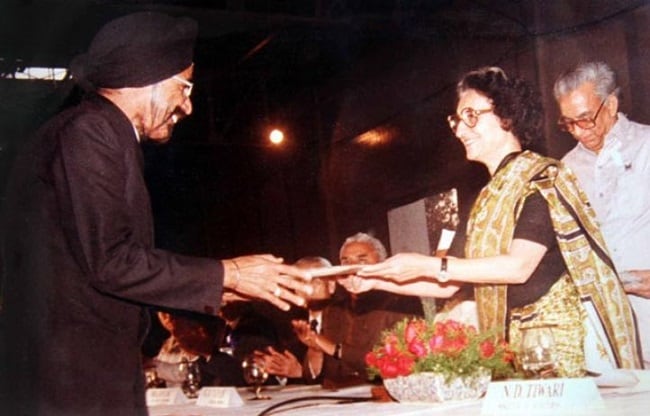 However, since the death of its owners, Harpal Singh and his wife Gulshanbeer Kaur, the car has been parked outside their house in Green Park, South Delhi. While Singh passed away in 2010, his wife died 2 years later. His two daughters, who also live in South Delhi with their families, are unable to maintain the car. Yet, the family is emotionally attached to the car, and wants it to be kept in a museum for the future generations.
Tejinder Ahluwalia, son-in-law of Harpal Singh, has requested Maurti Suzuki India to preserve the car. He said, "We wish that, preferably Maruti, from where it originated they should take it back. We don't want any financial gains out of it but we only want that it should be preserved in a good fashion and Sardar Harpal Singh's name should be there that he was the first owner of this Maruti."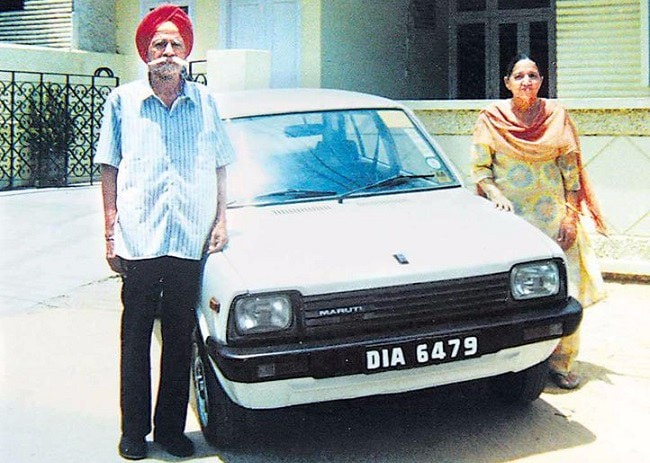 Govinder Pal Kaur, Singh's daughter, who spent all her childhood traveling to different places in the car, considers it to be a family member.
"We felt very lucky when we got the first Maruti car as we were from an ordinary family. We thought of it as a gift from the god. When we got the car, it became a part of the family," Kaur said.
According to the owner's family, Maruti had borrowed the car from Singh in 2008 to celebrate the company's 25th anniversary in India, but showed no interest afterwards despite their requests.
"After that it has shown no interest towards its first baby. We even wrote letters around a couple of years back to the company to do something to save this piece of history but they have not shown any interest," Ahluwalia said.
After the media reports about the car's condition, many people have come forward to help restore the car and buy it. Maruti Suzuki's spokesperson too has said that the company is ready to talk to the family if they want to sell the car back to them.
0 Comments
"It is indeed very special, as it was our first customer car. Mr Harpal Singh had maintained it with great care. If the family now wants us to buy it back, we are open to discuss with them," the spokesperson said.
For the latest auto news and reviews, follow carandbike.com on Twitter, Facebook, and subscribe to our YouTube channel.