Infotainment systems in cars have offered the ability to connect your smartphone to the car's audio system for quite some time now. That fact may lead one to wonder exactly what purpose do systems such as Android Auto and Apple CarPlay serve. Worry not, for we are here to help.
The basics first:
What is Android Auto?
Android Auto is fundamentally a smartphone projection system developed by Google that connects to the car's infotainment system and projects your Android smartphone's functionality to the hub of the car's audio system a.k.a the head unit. It gives you access to Google Maps, music stored on your phone, make phone calls or send and receive messages, and voice control. In order to use Android Auto, you need two things: first, a compatible vehicle or a compatible aftermarket head unit. Second, you will need an Android phone running 5.0 (Lollipop) or higher.
What is Apple CarPlay?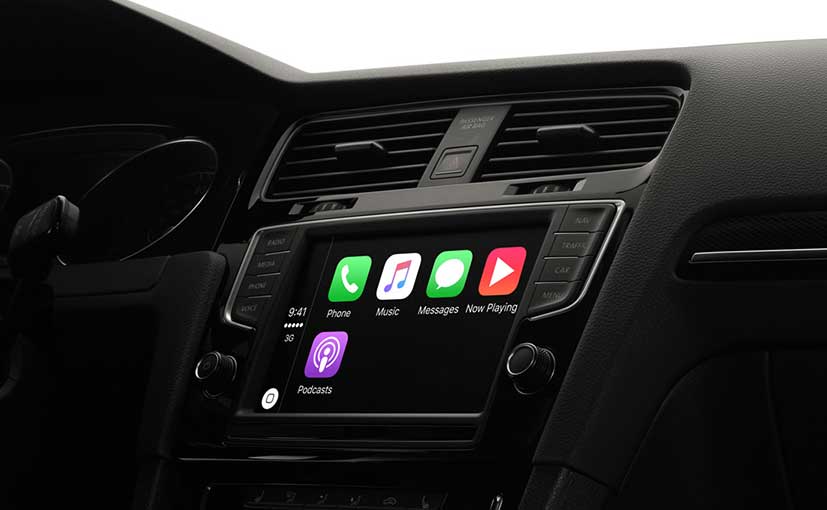 CarPlay is primarily the iOS counterpart of Adroid Auto. Developed by Apple, it is a system that connects to the car's infotainment system and casts the iOS interface to the car's built-in display. Much like Android Auto, Apple CarPlay provides drivers access to select apps and allows them to make calls, send and receive messages, and listen to music, etc.. It is compatible with the iPhone 5, 5c, 5s, SE, 6 Plus, 6, 6s Plus, and 6s.
Finally, Android Auto Vs Apple CarPlay
The home screens of both systems imitate the host smartphone's operating system's design philosophy to a great extent. With that said, here's a summary of where Android Auto and CarPlay differ:
Android Auto presents the driver with requisite information cards that display data about the weather and notifications among other things. It also gets the renowned Google Maps as the default navigation app that offers free voice-guided navigation, live traffic information, lane guidance, and more. As far as messaging apps go, Android Auto supports several messaging apps including that its own and third-party. Its list of supported apps includes Google Hangouts, WhatsApp, Skype, etc.. The system attends to messages on third-party apps just like SMS - received messages are read aloud and can then be replied to via voice command. As far as audio streaming goes, Android Auto supports Google Play Music along with other notable apps.
0 Comments
Now, onto CarPlay. First off, navigation - as one would have guessed, it supports only Apple Maps. For messaging apps, Apple's system offers support for only its own native applications, text and iMessages, that, much like in Android Auto, are read aloud and can be replied to via Siri. Next up, audio - again, just like its Android counterpart, CarPlay supports its own native audio apps, iTunes and Podcasts, and a myriad of other big players in the audio streaming app business.
For the latest auto news and reviews, follow carandbike on Twitter, Facebook, and subscribe to our YouTube channel.