Samsung, in collaboration with Yamaha has developed a new technology - adding a smartphone-connected display to the windshield of a motorcycle. The 'smart' windshield displays notifications like calls and texts on a head-up display on the screen, with the software designed to be hands-free.
The screen is transparent and located low on the windshield so it doesn't obscure the rider's vision. Connecting to a smartphone via wi-fi, an app on the phone relays information like GPS navigation, email and messaging notifications and incoming calls. The app also sends a text response automatically to incoming calls, telling the caller you're on the road and can't answer.
In years to come, technology like the smart windshield is expected to play an important role in vehicle-to-vehicle communications. Yamaha is already working with BMW Motorrad and Honda to form the Connected Motorcycle Consortium - to develop bike-to-bike communications.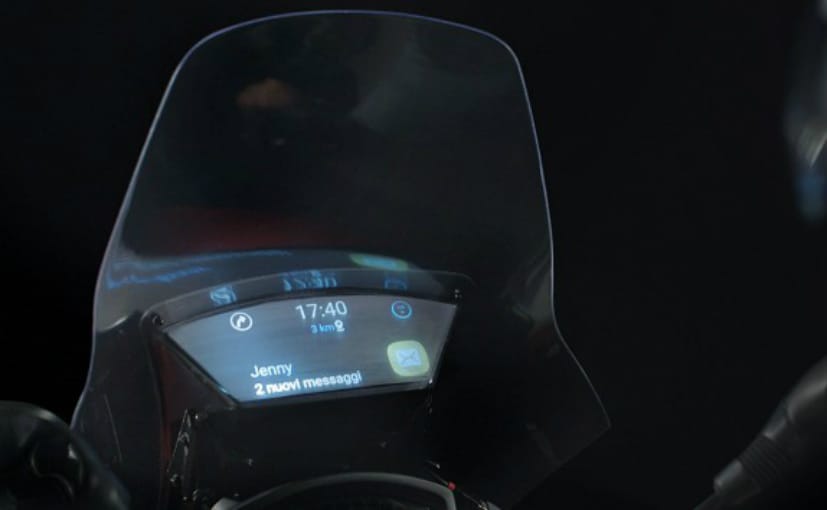 Manufacturers are not new to heads up display systems on motorcycles. The latest Ducati Multistrada 1200S sport tourer is equipped with the Ducati Multimedia System which allows incoming phone alerts, SMS alerts and also the choice to select and listen to songs. In addition, the application (available for both Android and iOS), displays riding statistics as well. The display on the Multistrada 1200S is though on the TFT screen on the instrument panel.
What the new smart windshield concept offers though is a state-of-the-art head-up display which gives you the option to check on the windshield itself who's calling and satellite navigation for riders who may be unfamiliar with the area.
0 Comments
Of course, it's still a concept and it remains to be seen where this smart windshield concept heads next - and when we can hope to see it in production form. Samsung developed the system as part of its global "Launching People, Mixed Talents" campaign. Yamaha provided the Tricity 125 scooter for the device to be installed. While it's still a concept, Samsung is hopeful that the concept could be the future of safer motorcycle riding.
For the latest auto news and reviews, follow carandbike.com on Twitter, Facebook, and subscribe to our YouTube channel.