The Access 125 is Suzuki Motorcycle India's first star performer in the rapidly growing automatic scooter segment. In a way, the Access 125 paved the way for Suzuki's first firm foothold in the highly competitive scooter market. A peppy engine, universally acceptable looks and decent fuel economy got it quite a fan following.
However, it's been a few years since the Access 125 was first launched in 2007. A special edition Suzuki Access 125 with some cosmetic changes was also introduced in 2013. But Suzuki's scooter sales were lacklustre over the past year, and sales of both 125cc scooters - the Suzuki Access and the Suzuki Swish - saw a decline. So now, in 2016, Suzuki has introduced a facelifted and upgraded version of the all-new Access 125. The 2016 Suzuki Access 125 will be sold alongwith the older model, at a slight premium. So, what's new? Quite a few things, actually...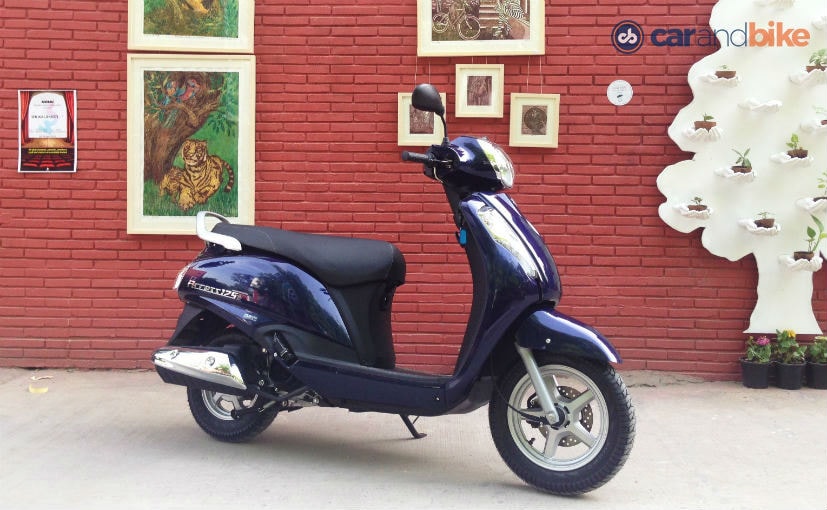 (2016 Suzuki Access 125 - Understated looks, not a head-turner)
Design and Features
One look and it's apparent that the all-new Suzuki Access 125 won't win any beauty contests, and it's not likely to turn too many heads on the street as well. But one thing is certain, the all-new Access 125 looks big, and quite handsome. It's cut out in gracious lines rather than being fashionably hip and doesn't make a loud, brash statement.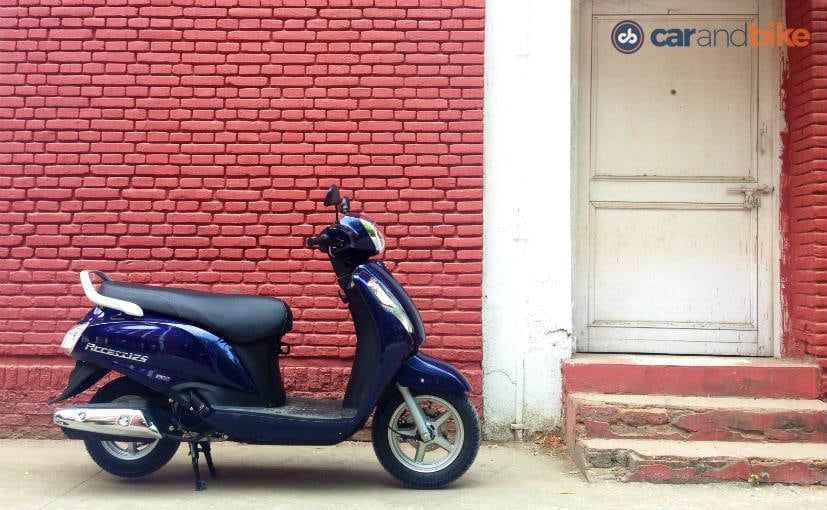 (2016 Suzuki Access 125 - Gracious looks, handsome design)
The overall silhouette remains the same as the older model, but with the addition of some new design elements; there's a new retro looking headlight with a fat chrome strip around it; the side panels have been redesigned too and there's the addition of a 3D logo as well as a shiny chrome exhaust muffler. The changes are subtle, but they work well and will appeal to a wide range of prospective customers.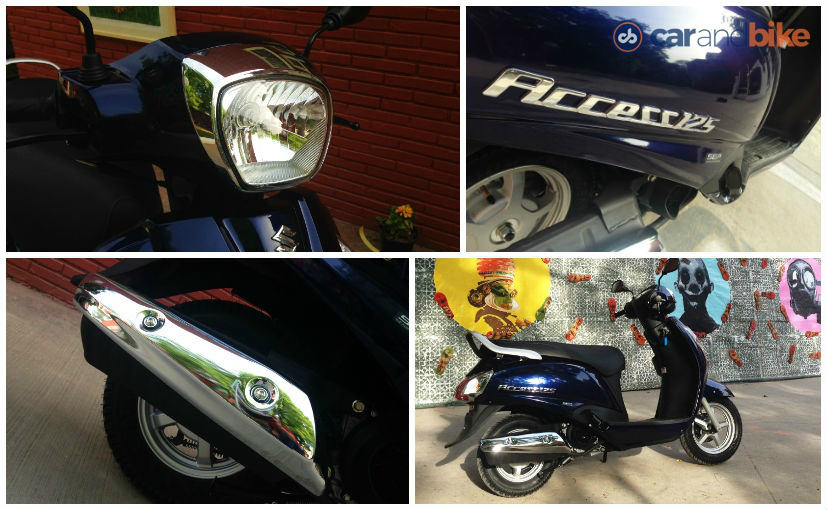 (2016 Suzuki Access 125 design tweaks)
The instrument panel is a simple unit, with a large analog speedometer and a small digital display with read outs for two trip meters, odometer, service interval and a fuel gauge. The multi-function key has ignition, steering lock and remote seat release and overall switchgear quality is quite good. The all-new Access 125 also has a small pocket up front and a couple of hooks to hang your groceries or a bag or two over the floorboard.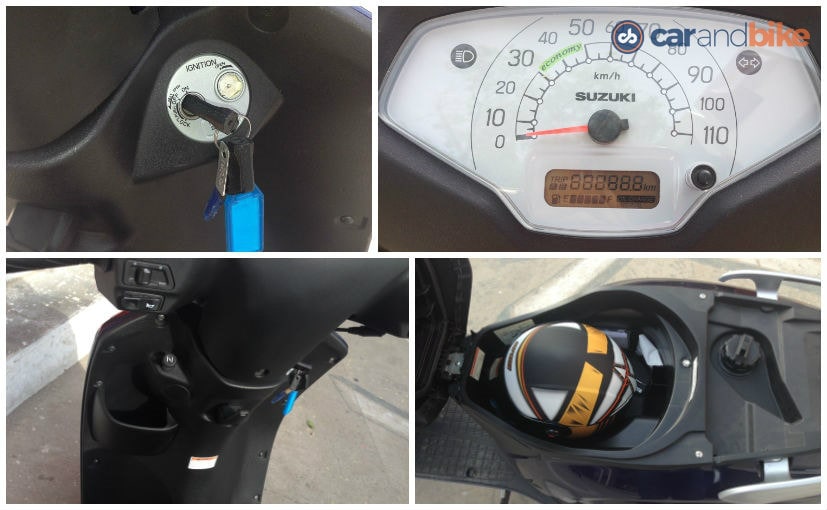 (2016 Suzuki Access 125 - Handy Features)
Suzuki says underseat storage is best-in-class at 21 litres. It can accommodate a small bag, a book or two and a full face helmet, all within the same space! What is sorely missed is a USB power socket; although there's space for an optional power socket, you will have to get that installed at your own cost, not at the dealer, but out in the grey market.
Engine and Performance
There are no surprises when you thumb the starter; the engine settles into a reassuring hum and the scooter pulls cleanly, accelerating without any sense of feeling strained or without any vibrations creeping in. The engine is a new one - with SEP technology or Suzuki Eco Performance, which reduces friction among the moving parts and is also said to improve fuel economy. The overall displacement remains the same at 124cc, and makes the same amount of power - 8.58bhp at 7,000rpm. But it makes marginally more torque now - 10.2Nm at 5000rpm.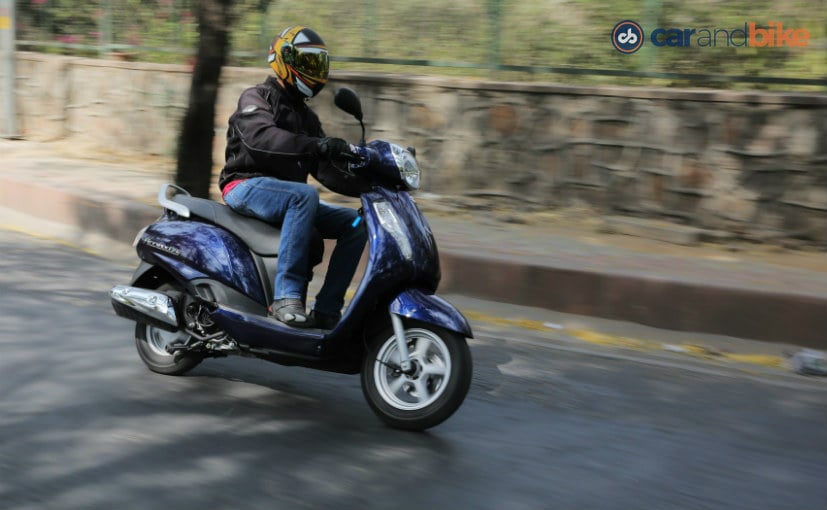 (2016 Suzuki Access 125 - Smooth, refined engine)
On paper, the figures don't seem much, but the 2016 Suzuki Access 125 impressed us every time you pin the throttle open. It's not lightning fast off the block, but the scooter's got enough grunt to give a sense of a strong, solid performer. Acceleration is smooth and linear, and we managed to hit a speedo-indicated top speed of just over 90kmph, and while it does that, there's no vibration or protest from the engine, even at high speeds. Even with a pillion on board (a rather heavy one at that), the Access 125 pulls without giving any sense of feeling stressed.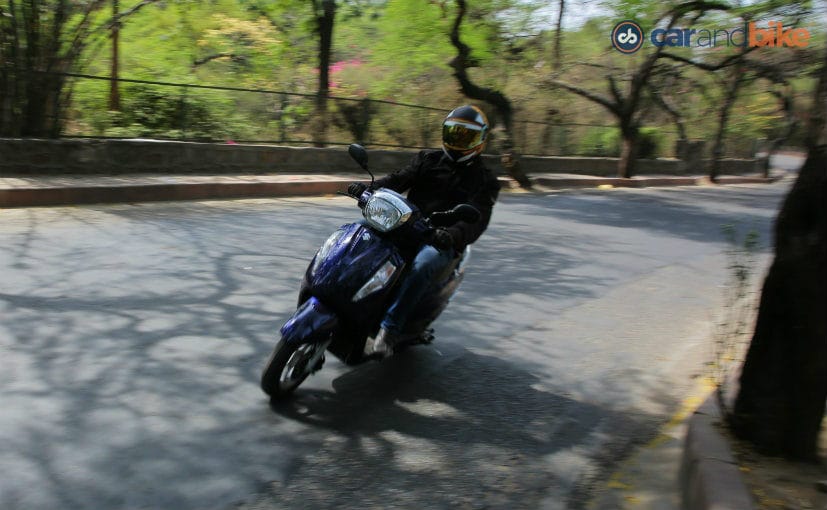 The 12-inch front wheel and the telescopic front forks give the Access 125 superlative handling, and the variant we are riding - with the front disk brake - shaves off speed quite effortlessly, holding its line even under hard braking. During our test ride, I had to slam the brakes in urgency as an impatient driver swerved in front of me across a cut in the road divider. The tyres gripped impressively, with just a slight twitch of the tail, but the scooter didn't lose composure. So, full marks there, for emergency braking!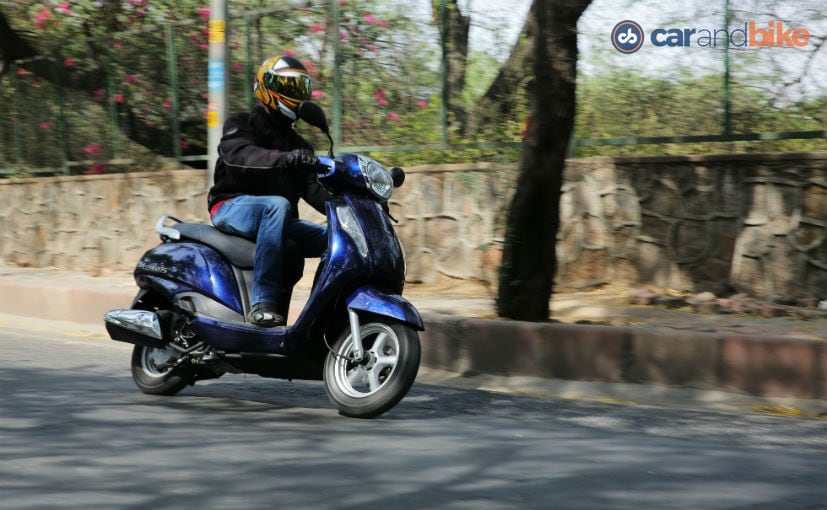 (Plush ride quality of the 2016 Suzuki Access 125)
What also impressed us is the ride quality. The wide and long seat is plush and comfortable and it's suitably complemented by the suspension. All sorts of bumps are absorbed quite nicely, so potholes and minor road undulations are taken care of without any judders.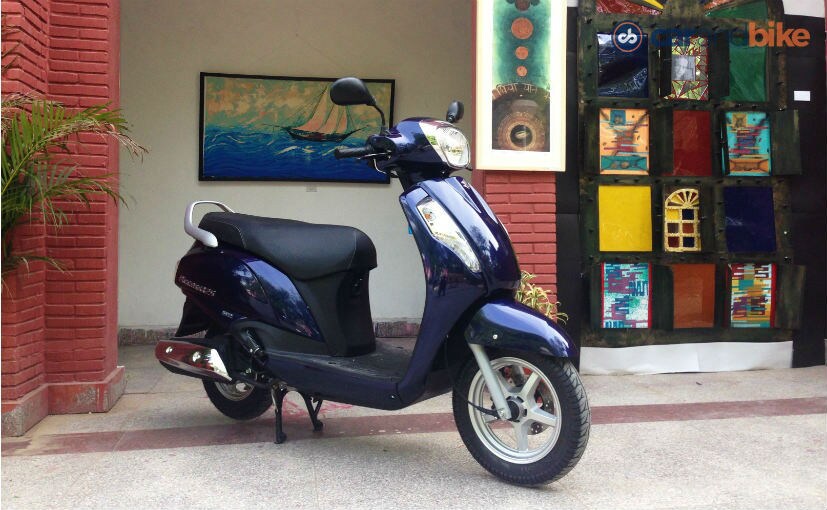 (2016 Suzuki Access 125 - Universally appealing design, great performance)
Verdict
Overall, there's little to complain about the all-new Access 125. Sure, there's nothing much to go ga-ga about the design, but it's a handsome scooter, with understated, but smart looks and that itself will find appeal among a lot of consumers looking for a strong and stable family scooter.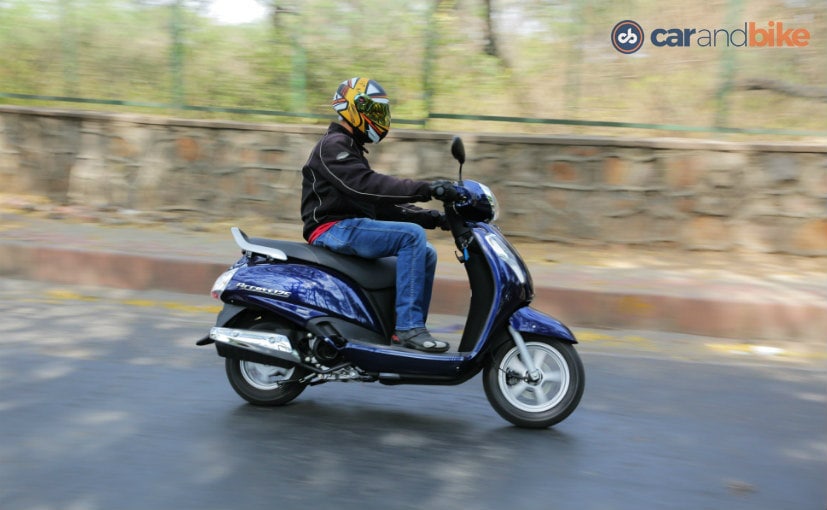 (2016 Suzuki Access 125 Review)
The downside if there was one, would be the seat, even if it's quite plush and comfortable. At 780mm, the seat height isn't quite accessible for riders of all heights, and what compounds matters is the width of the rider seat. So, at a little over 5'9", I couldn't put my feet flat on the ground at stop lights, so this could be a challenge for some riders. But the new Access 125 also loses weight - a good 10kg at that - over the older model; so it's got better power-to-weight ratio and easy manoeuvrability. At a claimed 64kmpl fuel economy, expect fuel consumption to be in the high 40s or even 50kmpl in the real world.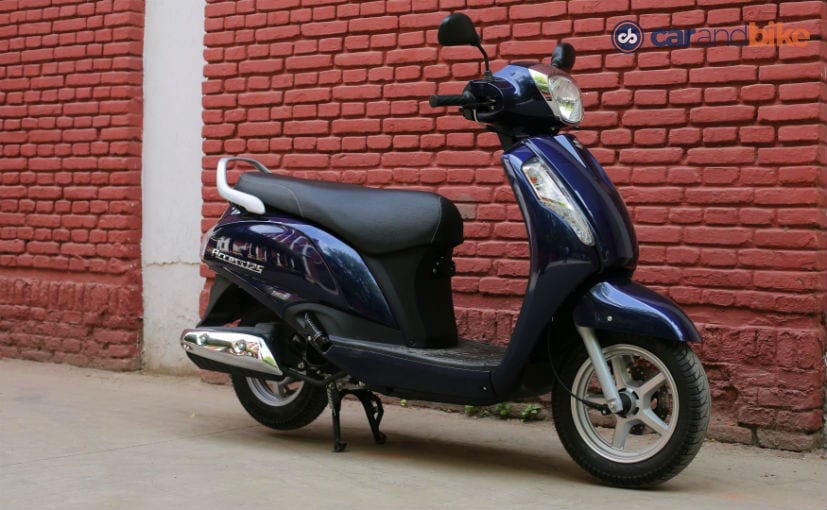 (2016 Suzuki Access 125 - impressive performer, understated but handsome looks)
So, the all-new Suzuki Access 125 is lighter, fuel efficient and has universally acceptable looks. At Rs 53,887 (ex-showroom Delhi), it's also a couple of thousand rupees less expensive than the segment leader Honda Activa 125. Prices for the disk brake variant - the one we are riding - are yet to be announced. So, in all, the all-new Suzuki Access 125 could be all the scooter you could ask for. The question that remains is - how it stacks up against its competition. We'll of course be doing a full-fledged comparison test with its immediate competitors - the Honda Activa 125 and the Mahindra Gusto 125, and we have a feeling it's going to be a really close finish to pick a winner.

(Photography: Surya Karan)

Specifications:
| | |
| --- | --- |
| Engine | Four-stroke single-cylinder 124cc |
| Maximum Power | 8.58bhp @ 7,000rpm |
| Maximum Torque | 10.2Nm @ 5,000rpm |
| Fuel System | Carburettor |
| Starter System | Kick and Electric |
| Transmission Type | CVT |
| Front Brake | Drum/Disc |
| Rear Brake | Drum |
| Tyre Size (Front) | 90-90 -12- Tubeless |
| Tyre Size (Rear) | 90/100 - 10 - Tubeless |
| Front Suspension | Telescopic |
| Rear Suspension | Swingarm |
| Overall Length | 1870mm |
| Overall Width | 655mm |
| Overall Height | 1160mm |
| Wheelbase | 1265mm |
| Ground Clearance | 160mm |
| Seat Height | 780mm |
| Kerb Weight | 102kg |
| Wheels | Steel/Alloy |
| Fuel Tank Capacity | 5.6L |
0 Comments
For the latest auto news and reviews, follow carandbike.com on Twitter, Facebook, and subscribe to our YouTube channel.