Discontinued
Krishna Automotive Rourkela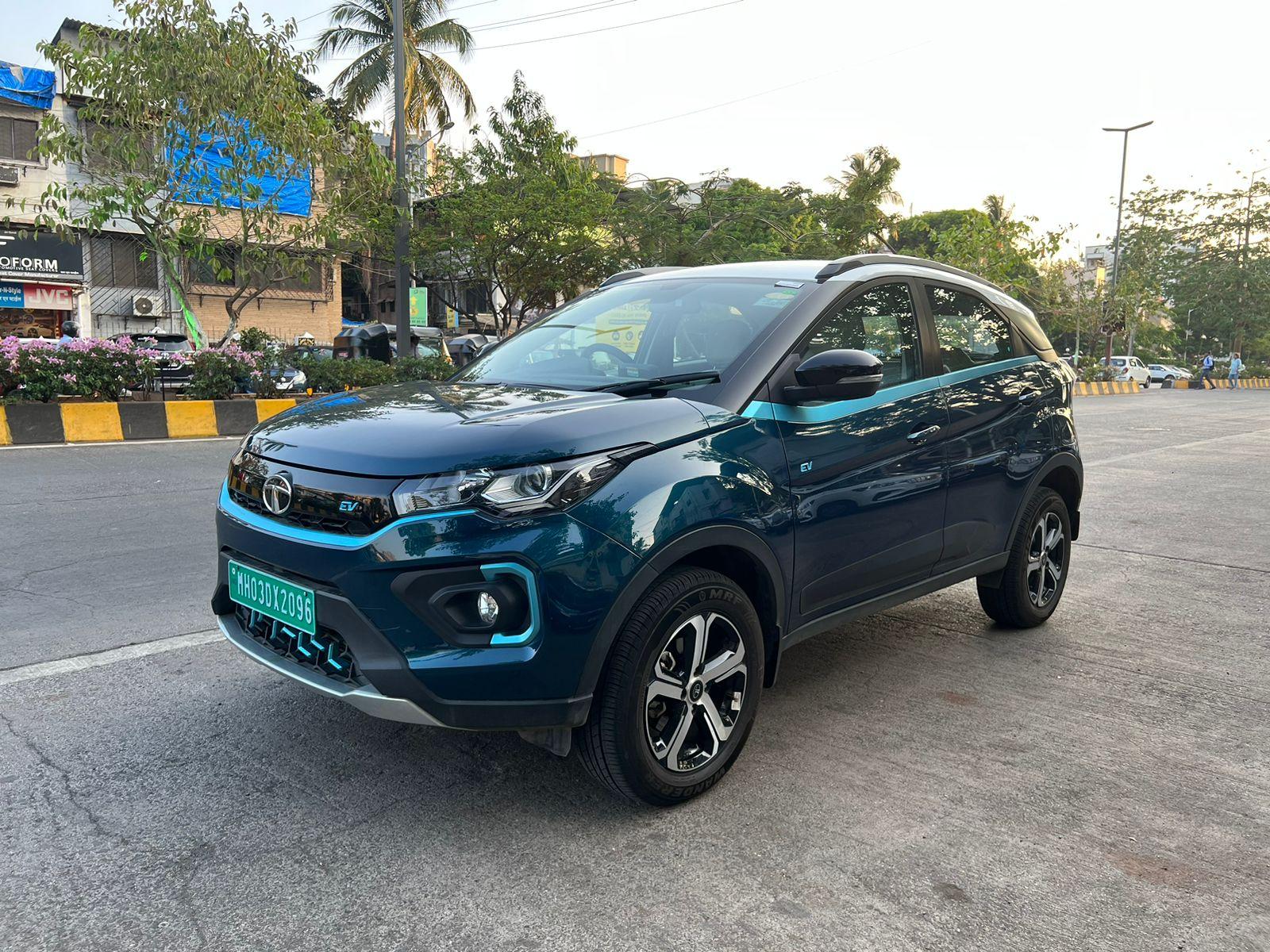 12,172 km
Electric
Automatic
Star Auto India J.B. Nagar, Mumbai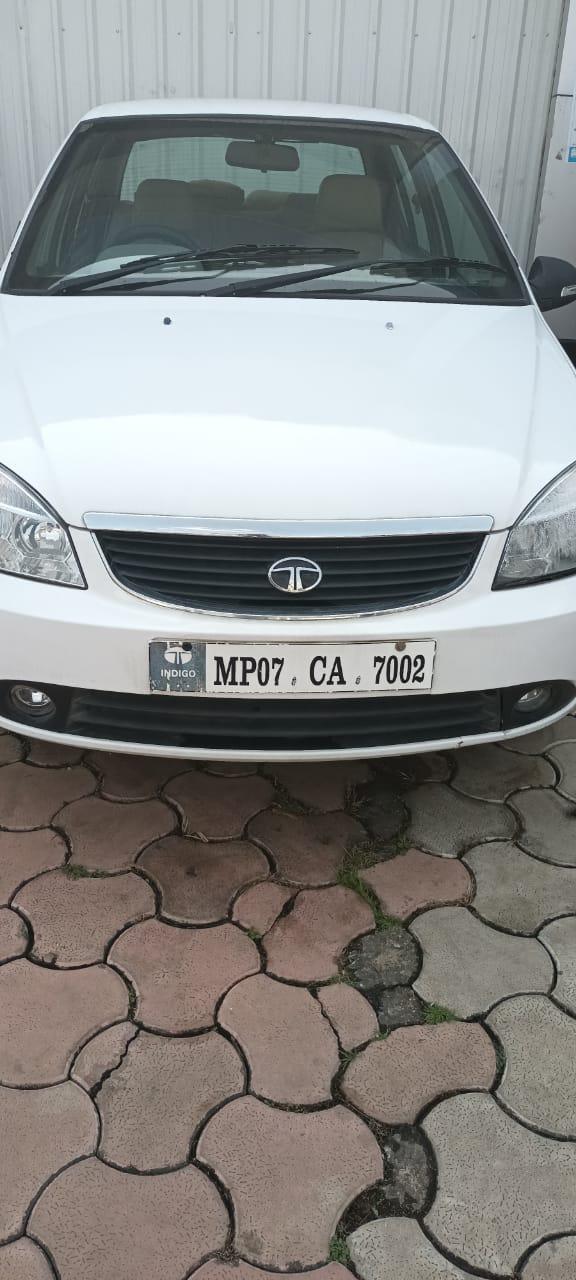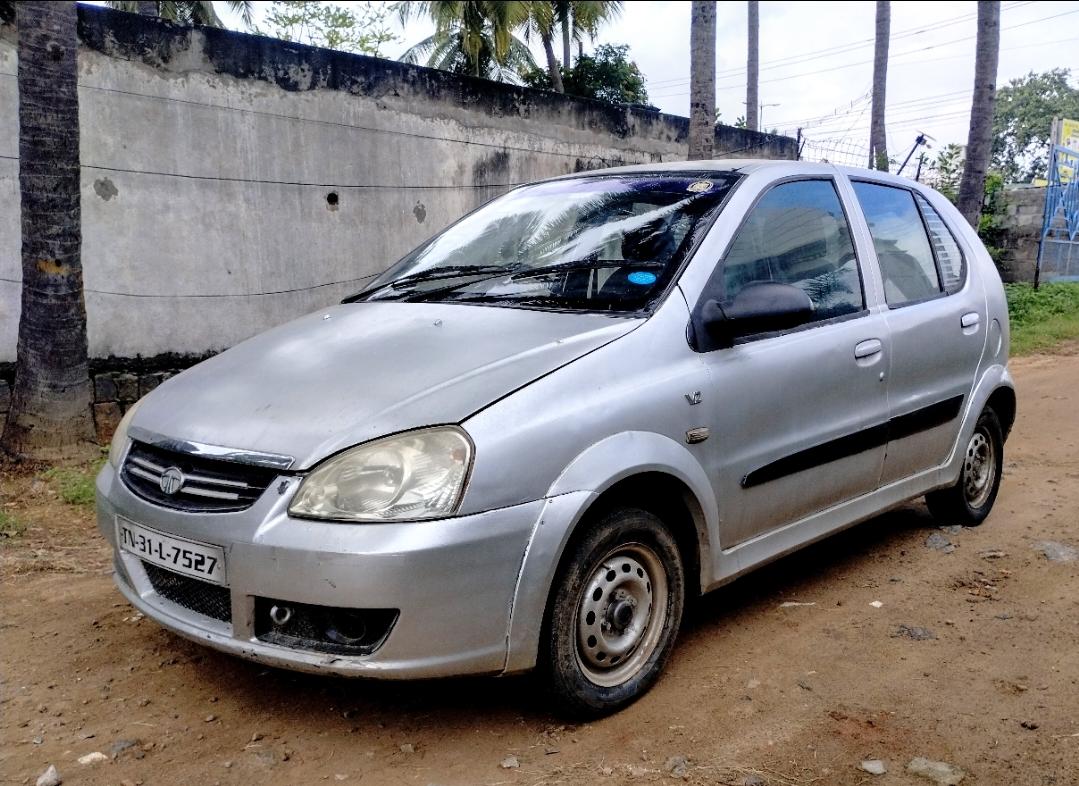 SKS Mahindra First Choice Alagapuram, Salem
SKS Mahindra First Choice Alagapuram, Salem
SKS Mahindra First Choice Alagapuram, Salem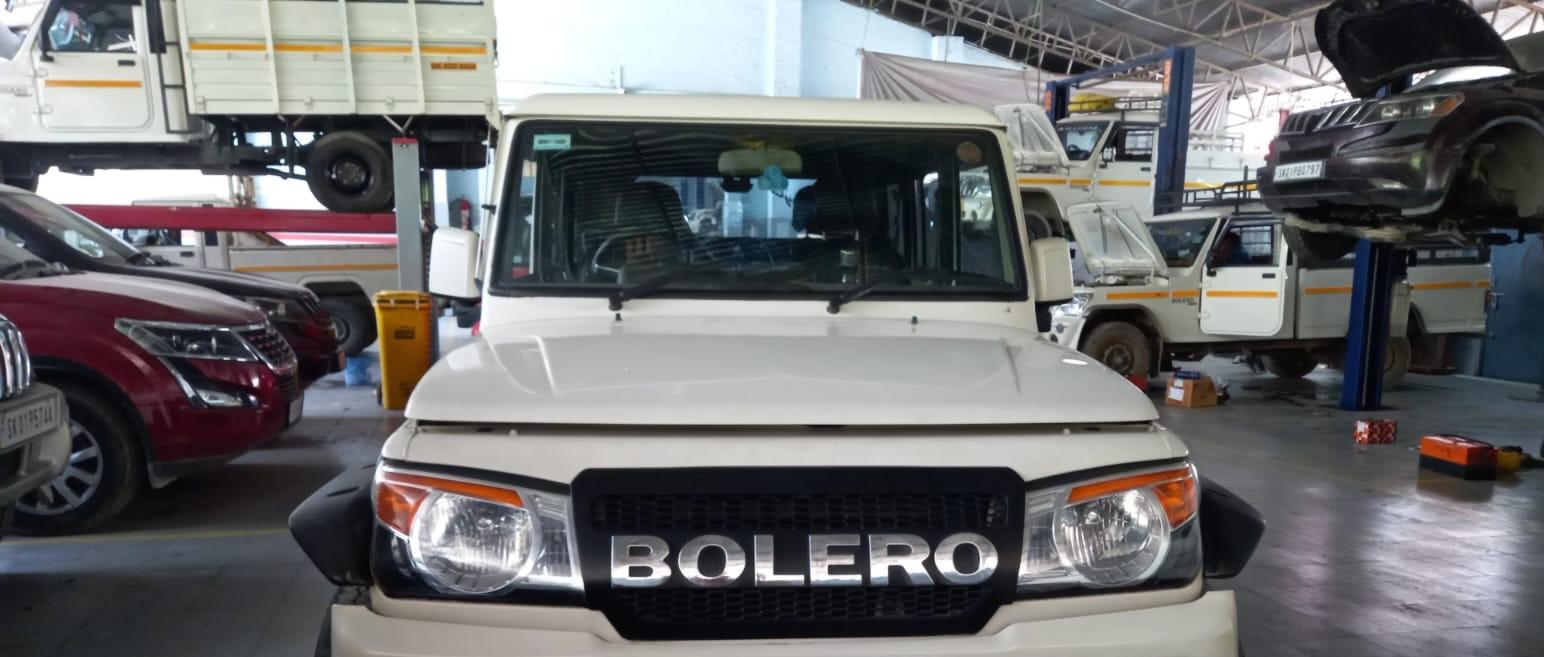 S N Motors Pvt.Ltd Jatradanga, Malda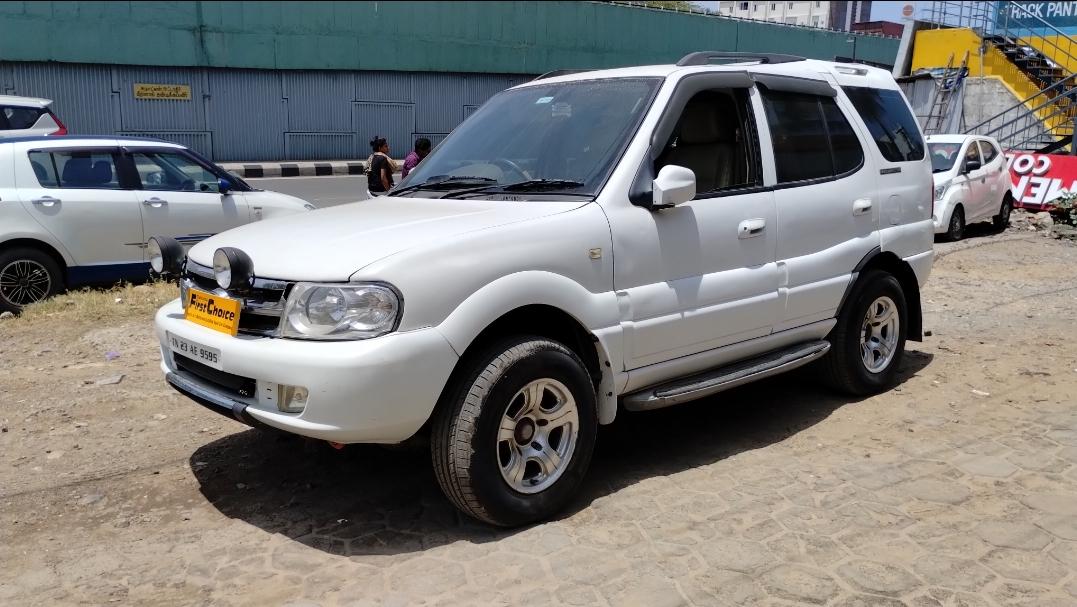 SKS Mahindra First Choice Alagapuram, Salem
Shivnath Motors (I) Pvt Ltd-Raipur Vidhan Sabha, Raipur
Tata Winger Prices
Tata Winger Ex-Showroom price ranges from ₹ 7.2 to 7.9 Lakh. Tata offers Winger in 5 variants. The top variant of Winger is Platinum and the base variant is Standard.
Variants
Last Recorded Price
Quick Compare With Tata Winger Competitors
| | | | |
| --- | --- | --- | --- |
| Tata Winger | | | |
| Ex-Showroom Price | | | |
| N/A | ₹ 5.22 - 8.25 L | ₹ 4.26 - 7 L | ₹ 29.15 L |
| C&B Expert Rating | | | |
| N/A | | | |
| Engine | | | |
| 1196 CC | 1198 CC | N/A | |
| Transmission | | | |
| Manual | Manual | Automatic | |
| Mileage | | | |
| 19.71 - 26.78 KM/L | 19.83 KM/L | 415 Km/Full Charge | |
| Fuel Type | | | |
| Petrol, CNG | Petrol | Electric | |
| Seating Capacity | | | |
| 5 Seater | 7 Seater | 5 Seater | |
| Fuel Tank Capacity | | | |
| 32.0 L | 35.0 L | 0.0 L | |
| No of Variants | | | |
| 5 | 13 | 7 | 1 |
| Winger vs Eeco | Winger vs Go Plus | Winger vs E6 | |
Tata Winger Alternatives
Ex-Showroom Price
₹ 5.22 - 8.25 L
Tata Winger Expert Review
Tata Winger
The Indian automobile manufacturer Tata Motors was responsible for the creation of the Tata Winger. The Tata Winger is reported to have a lightweight design, high fuel efficiency, and an interior that is designed to deliver comfort and luxury. The Winger has already garnered accolades from critics as well as lovers in the automobile industry, with many critics claiming that it is one of the best vehicles now available on the market. So, what exactly is it about the Tata Winger that makes it so unique? The following are three compelling arguments in favour of your purchasing one: 1. Exceptional Fuel Efficiency: The Tata Winger is one of the vehicles that offer the highest level of fuel efficiency currently available on the market. Because it has been constructed with fuel efficiency in mind, you won't have to worry about running out of gas or spending an excessive amount of money on gas when you're driving it. 2. Sleek Design: The Tata Winger is a car with a design that is both sleek and attractive. This vehicle is ideal for anyone who is looking for a sporty yet luxurious vehicle. 3. A Comfy Interior: The Tata Winger's cabin was created with the utmost attention paid to its passengers' comfort and the vehicle's overall level of elegance, resulting in an experience that is both pleasurable and relaxing.
The Winger's streamlined, forward-looking design served as an inspiration for subsequent generations of automobiles. A fast forward to the present day reveals that the Tata Winger is still in production, despite the fact that it has undergone several iterations of redesign along the way.
How is the Design?
This model's enticing appearance is the result of a number of eye-catching upgrades. First, the back features a bumper in the same colour as the body and a pair of reflectors, in addition to a cluster of bright tail lights. Door handles and outside rear-view mirrors (ORVMs) are integrated into the body colour for a clean side appearance. These rear-view mirrors may be adjusted electronically and have turn signals built in. Steel wheels measuring 14 inches in diameter are mounted inside the widened wheel wells, and they are wrapped in tubeless radial tires measuring 185/R14 LT. However, the front fascia features a striking radiator grille with body-coloured slats and an emblazoned business badge. It's framed by a stylish set of headlights that include halogen bulbs and indicators. Below this is a body-colour bumper with an air dam designed to keep the potent diesel engine running coolly. A set of intermittent wipers are built into the big windscreen, which is constructed of tinted glass. The length of the vehicle is about average, and it can comfortably carry five people. In total, including the external rear-view mirrors, it measures 4920 millimetres in length, 2050 millimetres in height, and a respectable 1905 millimetres in width. A long wheelbase of 3200 mm allows for a roomy interior.
How does it perform?
This multi-use vehicle's engine is a 2.0-liter diesel with 2 cylinders and 8 valves. It has a maximum torque production of 190Nm between 2000 and 3000 rpm and a maximum power output of 90 horsepower at 4300 rpm. Its smart pairing with a five-speed manual gearbox allows for a top speed of between 120 and 125 Kmph.
1. What is the Torque Figure?
The maximum torque of 190Nm@2000-3000rpm.
2. What is the Power?
Tata Winger has a maximum power of 90bhp@4300rpm.
3. What is the Top Speed?
The top speed of Tata Winger is 127 Kmph.
How's the Mileage?
The Tata Winger has a mileage of 10.67 kilometers per litre on average.
How's the Driving Experience?
The Tata Winger offers a driving experience that is undeniably impressive and worthy of consideration. This automobile is a one-of-a-kind creation in terms of both its design and its performance, and it provides its owners with a driving experience that is genuinely exhilarating. The vehicle has good handling, which makes it simple to navigate through congested areas of traffic. Additionally, it possesses excellent acceleration and braking capability, making it an ideal vehicle for those lengthy journeys. The interior of the car is both fashionable and comfy, making it an excellent option for traveling for extended periods of time. The vehicle is outfitted with all the conveniences that a driver may want or need, such as air conditioning, a music system, and leather seats, and it comes standardly equipped. The Tata Winger, in general, provides an outstanding driving experience that is guaranteed to gratify anyone who is in the market for a new vehicle.
If you are searching for something that is economical as well as dependable and will get you where you need to go, the Tata Winger is a fantastic choice for you to consider. The overall experience of driving is wonderful, and the interior design of the vehicle is quite user-friendly. Due to the fact that it does not have a particularly high horsepower rating, this automobile is not the finest option to go with if you are searching for a high-powered motor vehicle. When taken as a whole, the Tata Winger is a fantastic automobile choice for individuals who are searching for both a reasonable price and an enjoyable ride overall. Yes, you should not take this as equivalent to a high-powered SUV. It does not have those engine chops to match. However, as mentioned, the overall experience is far from bad.
What's the Interior like?
The Tata brand is known for producing high-end automobiles, such as the Tata Winger. It boasts an elegant, contemporary style and can comfortably accommodate up to five people in its seating area. The interior of the vehicle exudes class and sophistication, and it comes equipped with all of the essential comforts. The automobile also boasts a number of other unique features, such as climate control and an electrically operated roof rack, in addition to an audio system that has 11 speakers and a subwoofer.
The interiors of this variation with a mid-range price point have been designed with a leather-wrapped steering wheel, a handbrake lever, and inside door handles that are body coloured. It is endowed with quite a few utility-based characteristics that add to the convenience that the inhabitants would experience as a result of having access to them. On the list are locations for holding cups and bottles, as well as an ashtray, a coin case, a glove box, and several other items. This Tata Winger Deluxe Flat Roof (AC) grade comes equipped with a spacious interior
compartment that can accommodate up to thirteen passengers at a time. The seats are upholstered with high-quality fabric and come equipped with movable headrests and plush armrests of a wide variety, all of which contribute to a level of comfort that is satisfactory for the passengers. The sleek dashboard features an illuminated instrument cluster that is equipped with a speedometer, tachometer, and a single line on the digital display that is backlit white and shows a digital clock. In addition, the instrument cluster is equipped with a white LCD.
Tech and Infotainment
The staff at the FCA India design center was responsible for the creation of the Tata Winger's cabin. The cockpit design served as inspiration for the dashboard, which features circular instruments that are simple to read even when one is standing some distance away. In addition, there are two screens, one of which is designated for the driver and the other for the passenger, so that both the driver and the passengers can remain linked even when traveling. Other amenities include an automatic climate control system, an audio system with eight speakers, parking sensors in the front and back, and something called Blind Spot Monitoring with Rear Cross Traffic Alert (BCTA), which assists drivers in avoiding rear-end incidents.
Safety Equipment
When it comes to automobiles, putting safety first is something that never changes. This is especially the case with automobiles such as the Tata Winger. The vehicle is outfitted with a wide array of safety systems that, in the case of an accident, can serve to safeguard the people who are within.
In the case of an accident, the Tata Winger is equipped with a number of different safety mechanisms that can assist in the protection of its occupants. To begin, the front and rear seating areas of the vehicle are equipped with airbags and seat belts. In addition to this, it comes equipped with a sophisticated collision warning system that can alert the driver in the event that an accident is about to occur. In the event of a collision, the occupant safety system in the vehicle will immediately go into action to prevent the passengers from being hurt. Last but not least, the vehicle is equipped with a Roll Stability Control system, which assists in maintaining stability during sharp turns.
Which variant to buy?
The Tata Winger has five variants. These are the following:
Winger Standard (Manual, Diesel, 9 KM/L) - Starts at ₹ 7.2 Lakh
Winger Deluxe Flat Roof (Manual, Diesel, 9 KM/L) - Starts at ₹ 7.38 Lakh
Winger Deluxe Hi Roof (Manual, Diesel, 9 KM/L) - Starts at ₹ 7.38 Lakh
Winger Luxury (Manual, Diesel, 9 KM/L) - Starts at ₹ 7.56 Lakh
Winger Platinum (Manual, Diesel, 9 KM/L) - Starts at ₹ 7.9 Lakh.
Which Cars Compete in this Segment?
On the market, it competes with products such as the Force Traveller 3700 and the Force Traveller 4020. Since its debut in 2007, this automobile has gone through a number of iterations. The car's impressive performance and low overall fuel consumption contributed to its widespread appeal. The Tata Winger also takes on the Ashok Leyland Stile and some other rivals.
Verdict (Value for Money?)
In recent years, the Tata Winger has managed to carve its presence in the Indian market. It is one of the most popular choices for people who commute to work in smaller cities. In addition, it provides excellent value for buyers at its specific price point.
The Tata Winger is a car that offers an exceptional value for the money. Although it is not the most refined of vehicles available, this model provides a lot of bang for your buck in terms of the features it delivers. Both the engine and the handling are strong points of this vehicle. The main drawback is that it does not come with all of the features that are available on more refined and sorted cars, but other than that, it is a wonderful option to consider if you are looking for something that is both economical and dependable. This is a good people mover and has multiple applications, something that clearly works in its favour.
Upcoming Tata Cars
Find expected price range and launch dates of all upcoming Tata cars in India.
Search Tata Dealers & Showrooms