Displaying Reviews 1-12 of 12
Sort By :
Helpful
Helpful
Recent
Rating
VX MT Diesel BS IV(Diesel)
When Style, Features , Looks meet Performance....we say WOW
By Siladitya @ Dec 11, 2019 03:48 PM
I have been a HONDA Car owner for last 5 Years. Recently changed my old HONDA with WRV Diesel VX Model. This Car is loaded with many features ( Top Variant ): DRLs, Climate Control, Steering controls tilt telescopic movements, Cruise control, Electric Sunroof With One-Touch Open/Close , ample storage space, full touch panel controls, inbuilt GPS Navigation, ABS EBD, complete keyless entry and operations, Engine Start/Stop button, Brake Override System Intelligent Pedals, Rear Parking Cam with 3 views, biggest Cargo Volume at rear, Low maintenance ( Yearly once ), Best Mileage figures ( on avg 24/25 Kmpl getting ), better ground clearance than other HONDA Cars. However i would also like to point out some drawbacks/missing features : Projector Headlamps or LED Headlights, Android auto, engine NVH level still considerable at higher RPMs or better insulation required, air cooled seats , rear AC Vents, Parking sensors may be, Rain Sensing Wipers, Rear Seat Centre Arm Rest, Side Airbags. This is a fully personal experience i have shared. Still i choose HONDA because of better riding dynamics, ease of driving , good brand value, support an of course a WOW looks and style although i am paying few bucks more than rival cars in market. cheers.
Report
9 of them share their views
8
1
WRV - World of Real Value
By Chandrasekar @ Sep 19, 2019 03:57 PM
I bought WRV Diesel on 3rd Nov 2017 at Grand Honda, Hosur, Tamilnadu. The car receiving experience was very nice. I did 1100 km drive within 10 days and able to get 21.3 mileage with combined driving of City and Highway. The drive was very good and exciting. My son was eagerly exploring through sun roof. Engine NVH is within acceptable limit. I drove below 2000 rpm during initial 1200 km and driving 2200 rpm now & till reaching 3000 km. Green, Blue lights on sides of Speed O Meter helps us to drive in eco mode. Brake does the job quite nicely and effectively. My son was sleeping in the rear seat most of the time on his mother lap. Overall me and my family like this vehicle.
Report
9 of them share their views
7
2
S MT Diesel BS IV(Diesel)
I feel proud when i realise that i am driving a HONDA WR-V
By RAFI SHAIK @ Nov 18, 2019 08:33 PM
HI Friends ,after lot of opposes from my friends and relatives I have taken this car on 15 th of april and it clocked nearly 2000 km till now, The main thing attracted me towards this car is its looks, car is awesome in leg room and head room aria, ground clearance is excellent and the rear part of the car is simply superb but the milage is lil bit disappointing near about 18 km/l in highway ,when I went to showroom for 1 st service after 1000 km usage the service manager said after 2 nd service milage will improve , hoping so .......... finally I think I didn't made any mistake of choosing this car and I am a satisfied customer
Report
14 of them share their views
13
1
VX MT Diesel BS IV(Diesel)
Awesome car I love to drive it
By Munna Anwar @ Aug 17, 2019 04:22 PM
Ultimate SUV pickup mileage performance it has everything that you need wrv super SUV no doubt
Report
2 of them share their views
1
1
good Practical Vehicle
By Bijoy @ Nov 01, 2019 03:45 PM
It is a good Practical Vehicle. But lots of better options are available now in this segment than WRV. Pros: Good mileage, Better ground clearance, Spacious cabin. WRV Won't support Android auto or iPhone. Default Static maps are not much useful. Mirrorlink technology is not using by latest phone manufactures. (you can check the compatible phone list from mirrorlink website, no new phones are compatible) Lag in infotainment. Basically large touchscreen is used only for camera purpose. So you can choose this car if you wont bother much about Android Auto or iPhone stuff. Problem solving ability of Honda is below average. If any issues comes between you and dealer (eg: registration time some issues because dealer wrongly enter details), Honda will not try to fix. You have to do accept the vehicle without any choice and dealers might send goons to your home :) (This is happened to me).
Report
3 of them share their views
3
0
A QUITE PRETTY CAR ..COMFORT IS VERY GOOD
By Sunil Yadav @ Dec 20, 2019 12:06 PM
This looks pretty but no as much as other cars.. Interior is also good mileage is around 18 km/ l . Speed is medium
Report
105 of them share their views
62
43
GOOD car but lots of Cabin Noise
By Altaf Ali @ Dec 08, 2019 07:26 PM
Milage is good , Driving pleasure is good only Complaint is Cabin Noise
Report
0 of them share their views
0
0
PATHETIC SAFTER SALES SERVICE DURING WARRANTY PERIOD
By PANKAJ @ Nov 08, 2020 01:35 AM
We bought WRV Honda car in Dec 2017 from Prime Honda showroom, Patparganj, New Delhi, India and within the warranty period our MUSIC SYSTEM DISPLAY STOPPED WORKING. Warranty they provide is for 3 years. RUDE BEHAVIOR OF STAFF. NO PROFESSIONISM. THERE S NO TIME GUARANTEE WHEN IT COMES TO AFTER SALES SERVICE IN WARRANTY PERIOD. the service within the warranty period is horrible and pathetic or is there Is any worst word than that? Within the warranty period our music system touch screen stopped working. It has been more than 2 months since we registered our complain against the music system to get replaced. We got the complain registered on 20 August, 2020. Since then we have been going to the showroom again and again and we have been asking them on call that when is it going to get change. Person who sits on Front desk i.e., Ms. Lata, she spoke really rudely to us and also her manager Mr. Sudhir. Our phone calls arent answered and if in any case they answer our call, they disconnect our call. Is this what you called the professionalism or after sales service??? We have recorded all calls and can provide to anyone. We have been asking the time period that when are we going to receive the new music system because it have been 2 months now and interiors of the car without a music system is useless. they themselves dont know when it is going to arrive. So that means if it doesnt come in 6 months or even a year then we are going to stay without a music system for next 6 months and even a year because it isnt coming from the company. Excuse me?? ARE WE FOOLS HERE WHO ARE GOING TO GET FOOLED BY YOU?? THAT IS THE AFTER SALES SERVICE YOU PROVIDE? OR CALL IT IN WARRANTY. SORRY BUT THE WARRANTY SERVICE OFFERED BY HONDA IS REALLY BAD. SO IF PEOPLE READING MY REVIEW STILL WANTS TO BUY WRV OR ANY OTHER HONDA CAR BECAUSE ALL CARS HAVE MUSIC TOUCH SYSTEM NOW AND WANTS TO WASTE MONEY THEN GO AHEAD AND DARE IT TO WASTE IT BECAUSE OUR COMPLAINS ARE HEARD BY NO ONE IN HONDA. WE HAVE FREAKING PAID YOU FOR ALL THIS. YOU ARENT DOING IT FOR FREE. If we had to pay money for it then for sure next day only the music system would have arrived. Its shocking to see such a well-known company with such disgusting after sales services and the behavior of the staff of Prime Honda Showroom in Patparganj. Feels like all positive reviews are fake on google and on the other websites. If any higher authority is reading this review then kindly contact because we are sick and tired of calling and going to the showroom again and again. And our complain isnt getting heard. wish we never bought this car.
Report
3 of them share their views
2
1
Honda WRV Battery explosion and fire
By Yogesh Akodia @ Jun 24, 2021 02:20 PM
I have Honda WRV 2018 model, on 16th June 2021 battery of my car expolded in my garage while I was sleeping. Car caught fire in middle of night, luckily my brother was sleeping near garage so he woke up and we found about fire. We controlled fire timely otherwise whole of my house would have burnt. I was very frightened by this as lives of my family was on risk. In morning I contacted Honda service center and sent car to them for review. I mentioned everything to them along with photos of car and burnt fingers of my father. Next day I got call from their engineer and he informed me that this issue was due to short circuit and it was your fault while I have already informed them that car was parked in garage and locked. But they assumed as per their convenience. I was just requesting them to find root cause so this issue doesn't occur in future but they didn't do anything and assumed everything. Now I am really frightened to use car or keep it at my home but I don't know what will happen. I did some research and found that this issue is common in Honda cars and they have to recall 2.1 Million cars in 2017. Please find link below for same But there engineer denied any such knowledge or issue. I seriously don't know what to do with my car. I can neither use it nor sell it as lives are at risk all because of Honda's pathetic service centers. I cannot upload pictures here as option is not available. If you want pictures for proof contact my at my email ID :- yogeshakodia5@gmail.com Please think twice before buying it.
Report
3 of them share their views
1
2
Car with worst infotainment/audio/display system....stop working within 3-years
By Uttam @ Dec 25, 2021 10:35 AM
Car Infotainment system stop working within 3-years of car purchase (due to car parked during covid lockdown for few weeks/months) and when i complained the service center during servicing they said now warranty period is over few months back and i need to pay Rs 50000/- to repair that. I totally disappointed with car infotainment system quality and service associated to that because it stop working by its own (just that car is not used for few weeks and months during covid lockdown in Y2020).
Report
0 of them share their views
0
0
Disappointed with music system
By Kapil Singla @ Dec 25, 2020 08:47 PM
As my car cross standard warranty time than music system stopped working. I have extended warranty but company refused to change it under warranty. When I confirm from sales executive he told me that we cover it under EW. Totally miss guidence by company for sale their car.
Report
1 of them share their views
1
0
S MT Petrol Edge Plus Edition(Petrol)
Honda manufacturing company shall focus on automatic wrv
By Rishi Kapoor @ Feb 26, 2020 11:29 PM
Plz Honda we are big fans of yr car but feel very sad fr nt providing automatic engine in wrv u guys are great with innovative idea listen to customer demand
Report
3 of them share their views
0
3
Honda WR-V Reviews
2020 Honda WR-V Review

By Shams Raza Naqvi

Aug 11, 2020 09:15 PM

1 mins read

Honda Car India has launched the BS6 WR-V in the market and apart from the engine, a lot has changed in the car. We drive its diesel model.

Honda WR-V i-DTEC vs Maruti Suzuki Vitara Brezza DDiS: Comparison Review

By Siddharth Vinayak Patankar

Apr 7, 2017 04:31 PM

1 mins read

Honda WR-V i-DTEC vs Maruti Suzuki Vitara Brezza DDiS! There couldn't have been a better example of David vs Goliath in recent times. The automotive industry in India is abuzz with the coming of subcompact SUVs. The Maruti Suzuki Vitara Brezza is the best-seller in the segment and not without reason, while the Honda WR-V is the newest player, trying to usurp the Vitara Brezza from its throne. Let's see how this goes!

Honda WR-V First Drive Review

By Ameya Naik

Mar 1, 2017 11:15 PM

1 mins read

Here is our first drive review of the Honda's first ever sub-compact crossover, the WR-V.
Ex-Showroom Price:
₹ 8.83 - 11.86 Lakh
Explore Used Honda WR-V
₹ 8.75 L
₹ 19,597/month 
Guru Kripa Motors Prashant Vihar, New Delhi
₹ 8.70 L
₹ 19,485/month 
Guru Kripa Motors Prashant Vihar, New Delhi
Pipada Automotive Shrirampur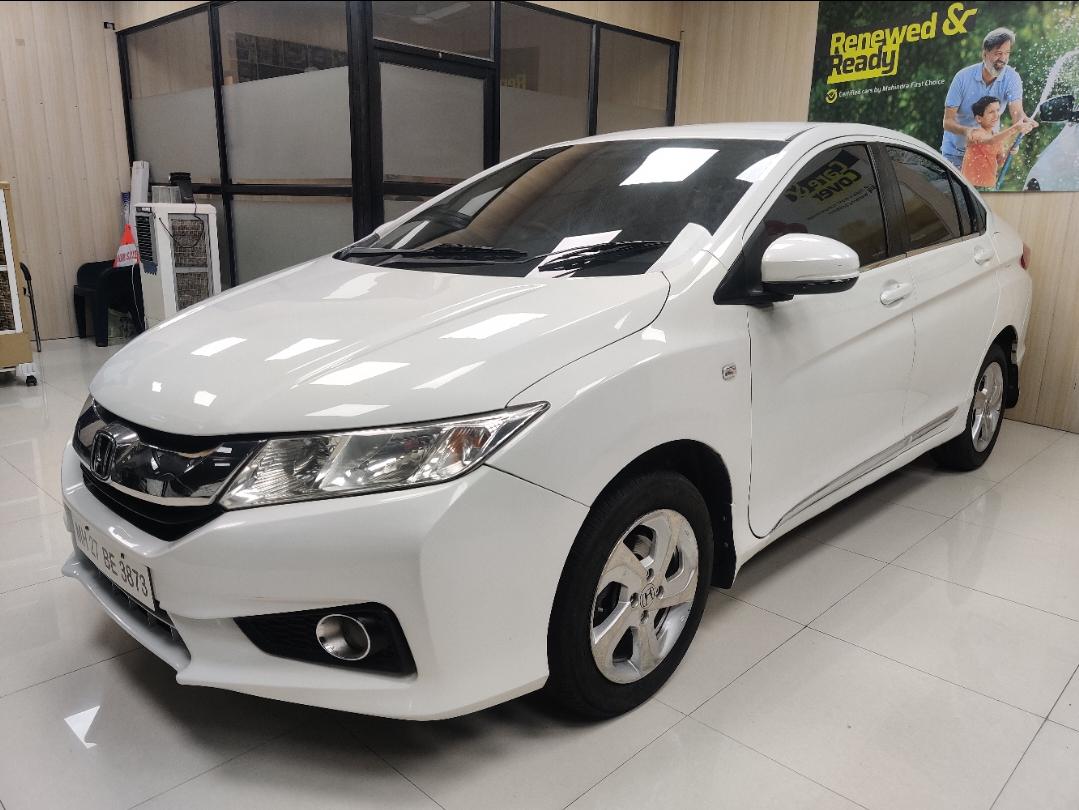 Kale Motorss Mankapur, Nagpur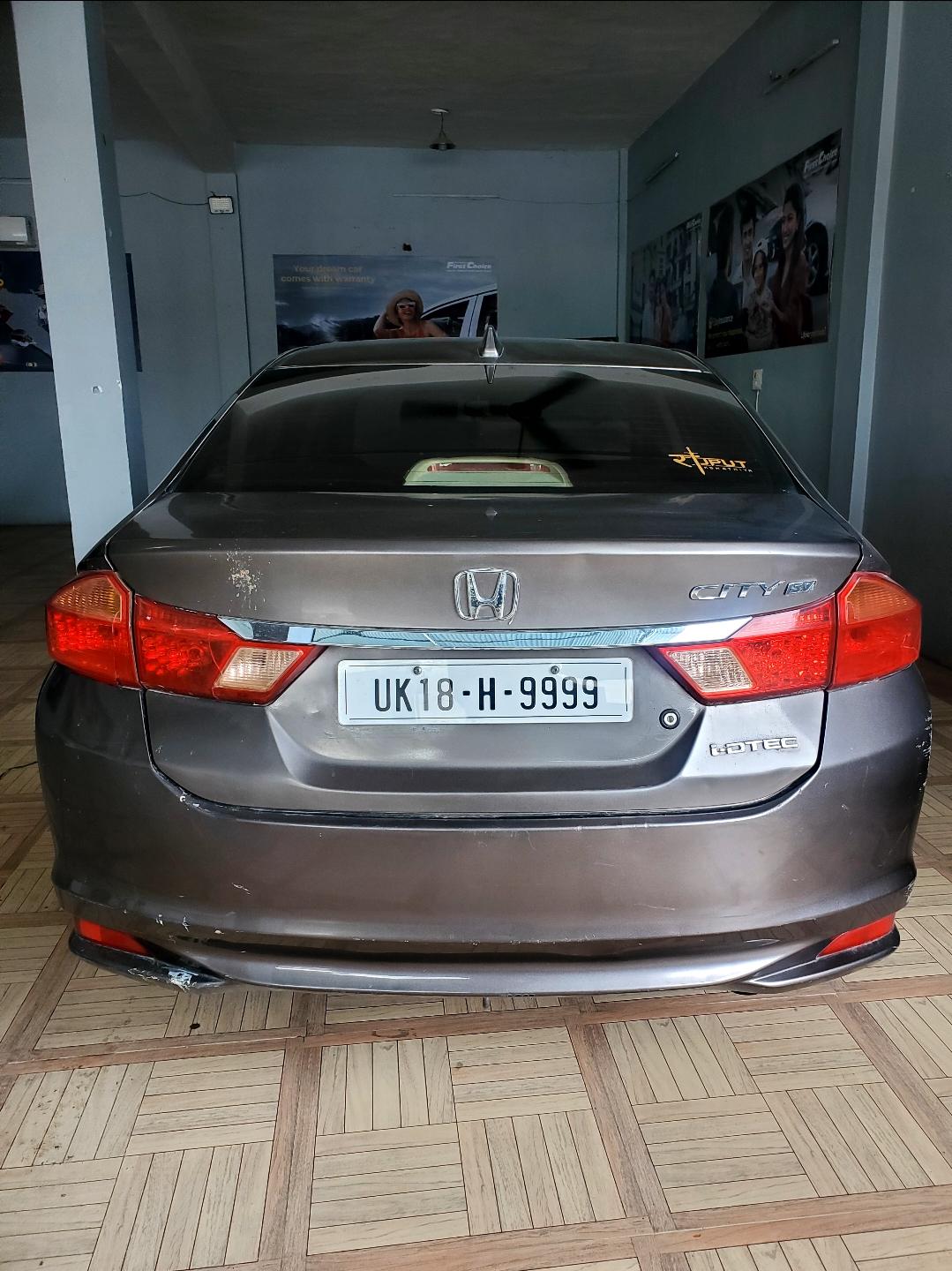 Naveen Enterprises Barhani, Udham Singh Nagar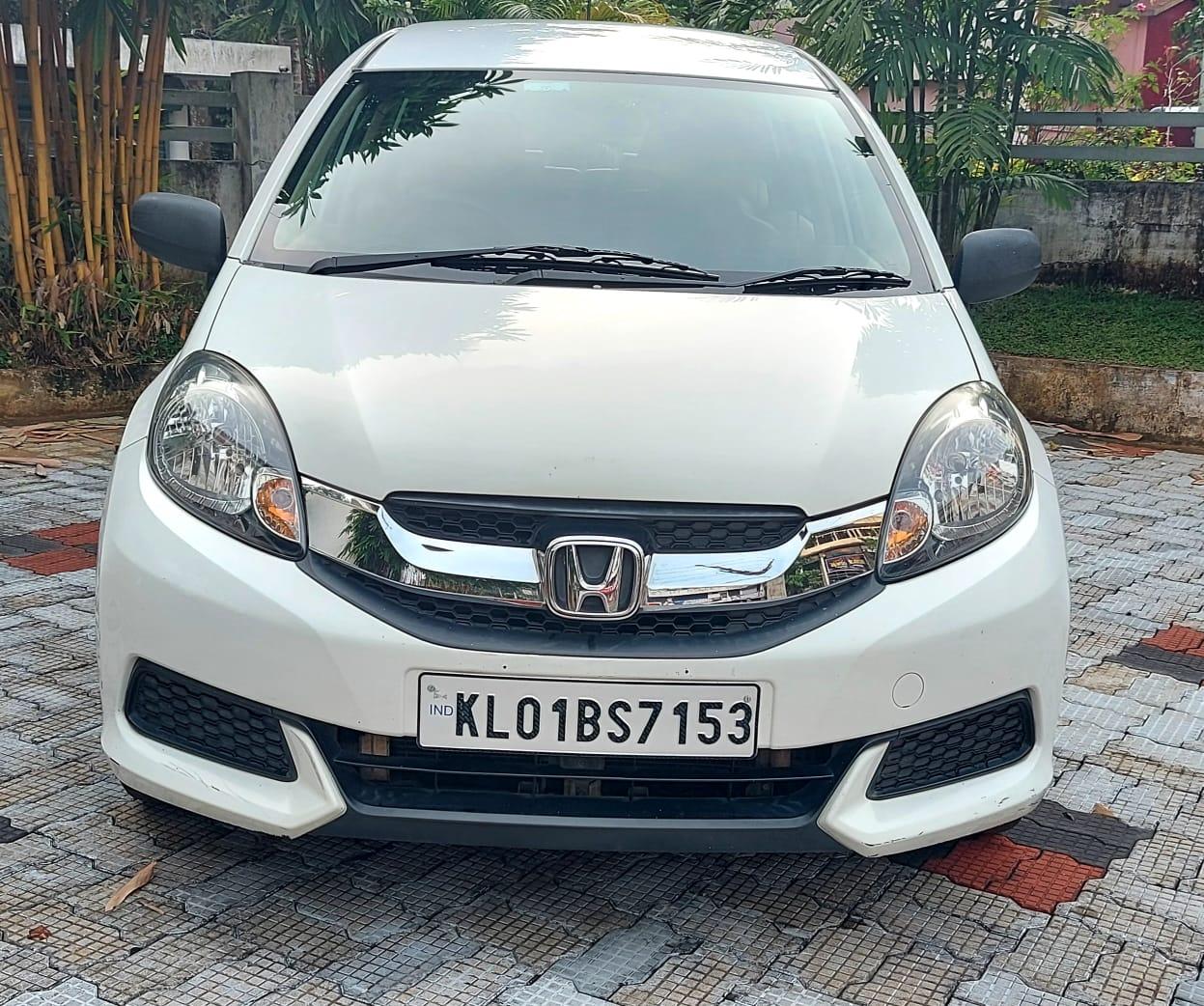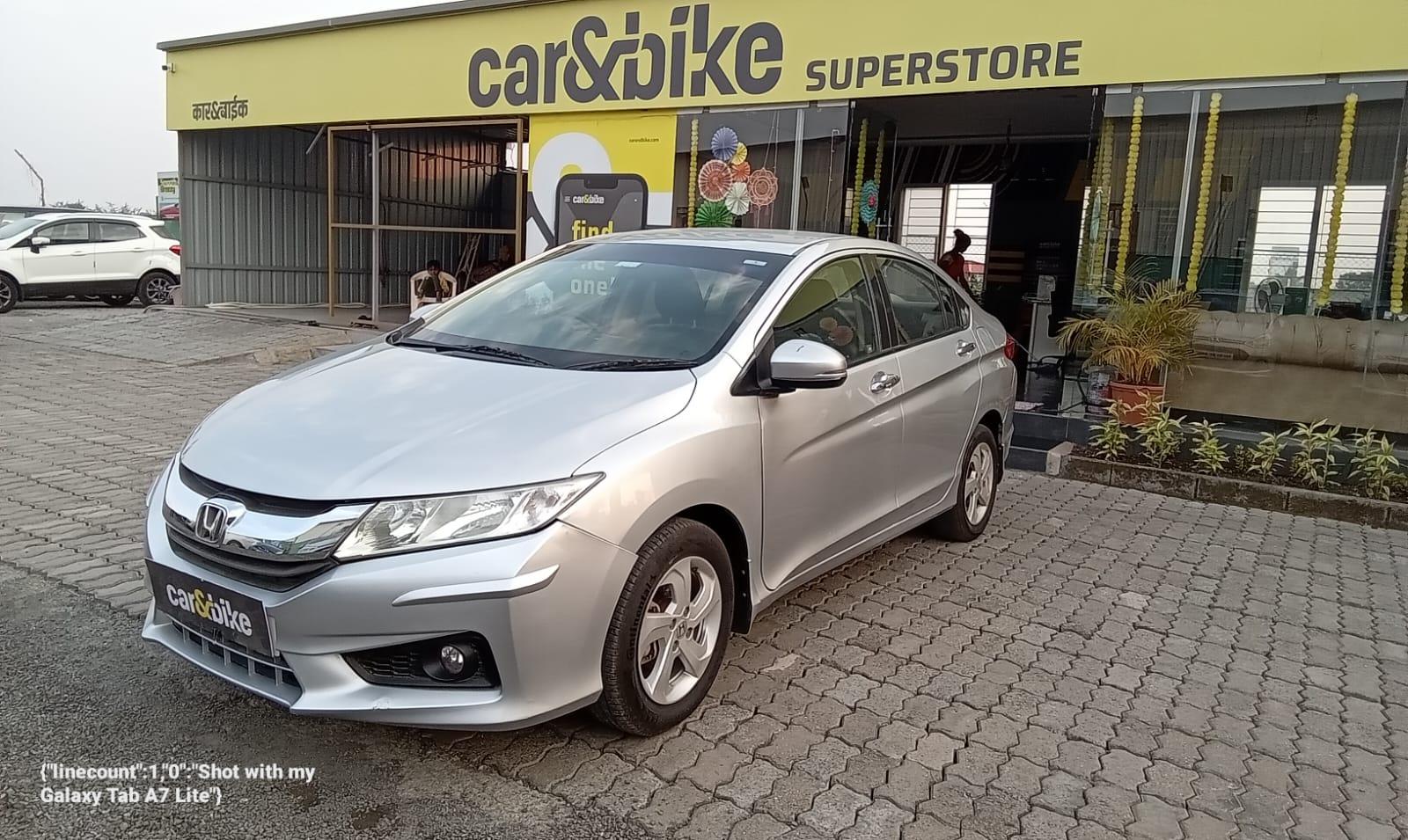 Car&Bike Superstore Nashik Panchvati, Nashik
Car&Bike Superstore Nashik Panchvati, Nashik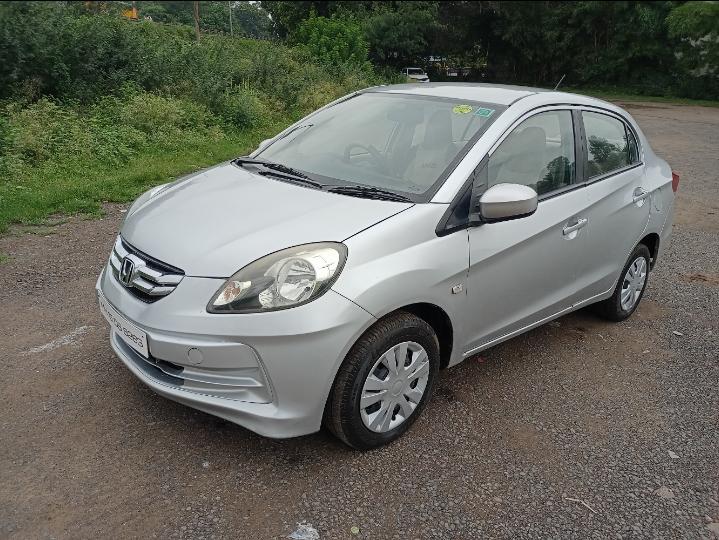 ADHARSHIYA MOTORS LLP Noida
ADHARSHIYA MOTORS LLP Noida