Discontinued
Pipada Automotive Shrirampur
Pipada Automotive Shrirampur
Harsh Motors And Car Bazar Barionwala, Jaspur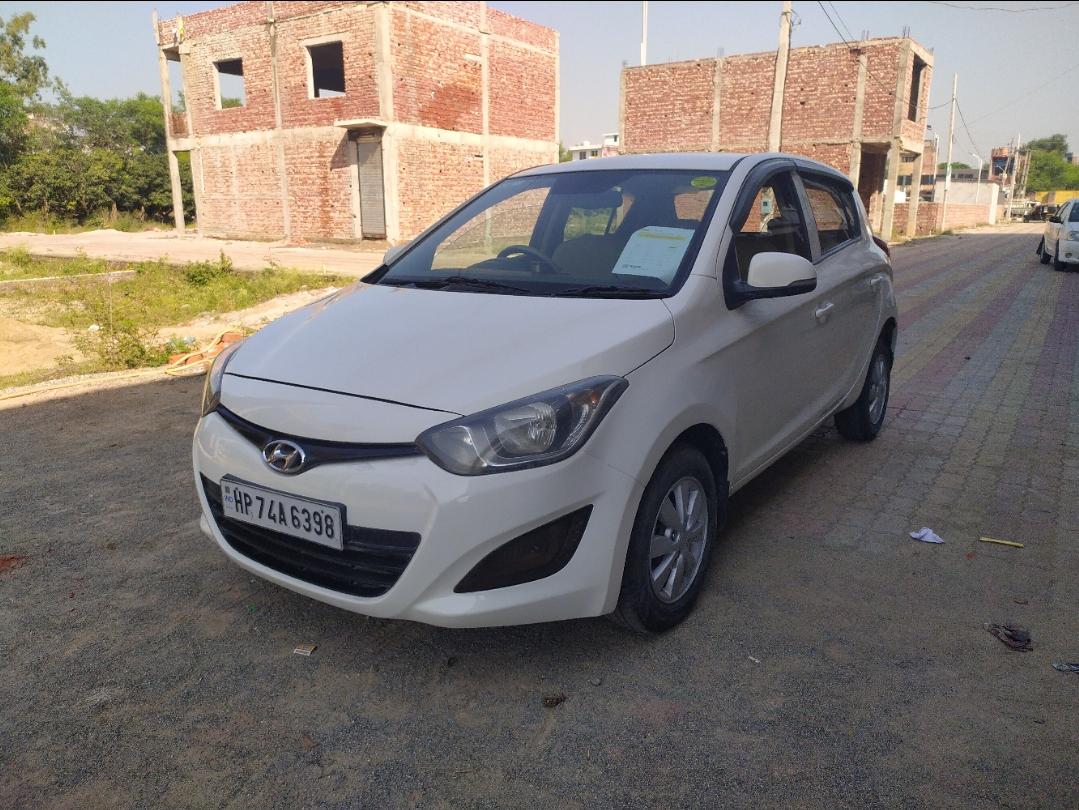 Naveen Enterprises Barhani, Udham Singh Nagar
A2zwheels Vaidehinagar, Hyderabad
Pipada Automotive Shrirampur
Cardiction Hebbal Kempapura, Bangalore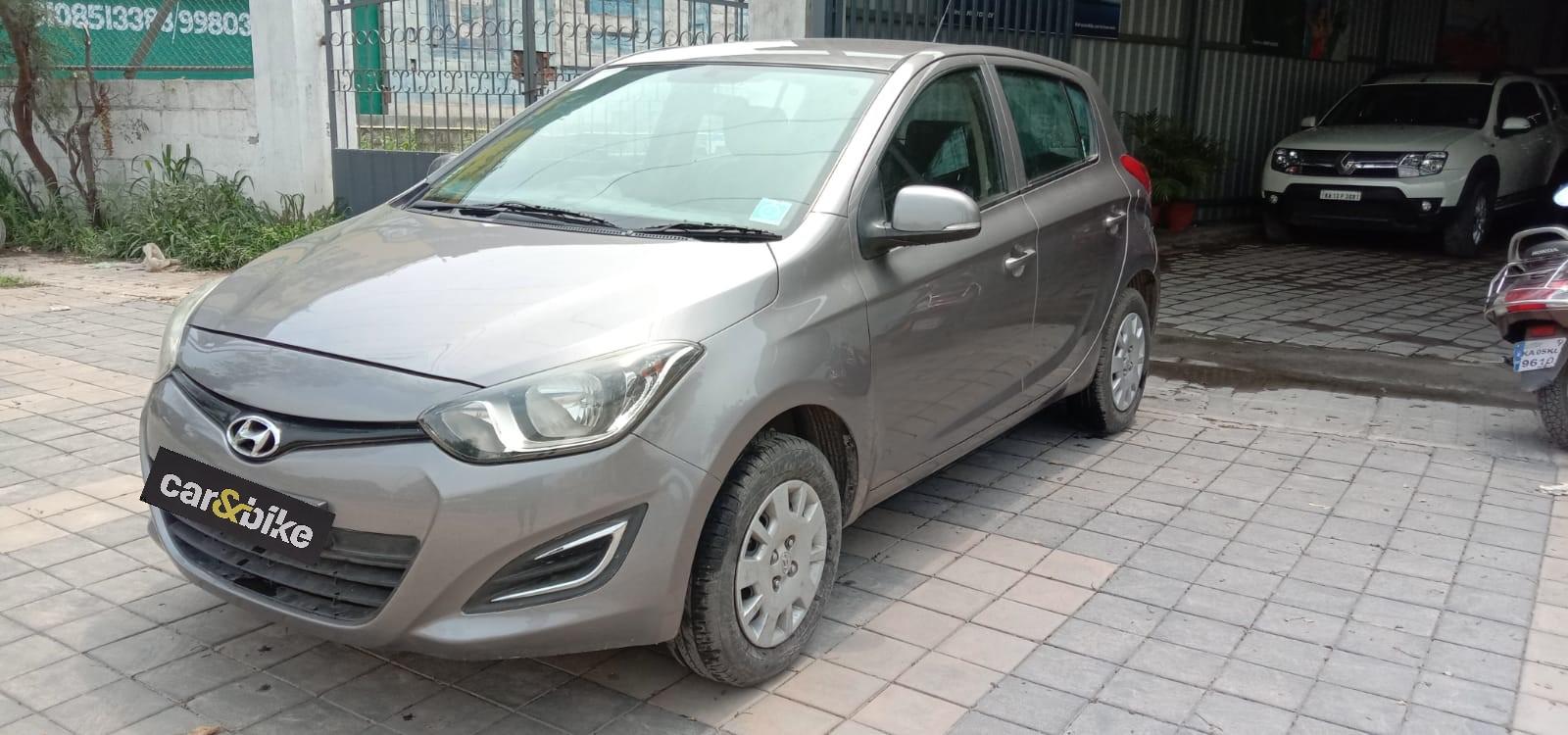 Cardiction Hebbal Kempapura, Bangalore
Quick Compare With Hyundai Accent Competitors
| | | | | |
| --- | --- | --- | --- | --- |
| Hyundai Accent | | | | |
| Ex-Showroom Price | | | | |
| N/A | ₹ 6.3 - 7.45 L | ₹ 6.33 - 7.18 L | ₹ 6.44 - 7.37 L | ₹ 7.1 L |
| C&B Expert Rating | | | | |
| N/A | | | | |
| Engine | | | | |
| 1495 cc | 1199 CC | 1197 CC | 1197 CC | 1199 CC |
| Transmission | | | | |
| Manual | Manual | Manual | Manual | Manual |
| Mileage | | | | |
| 12.1 - 13.2 KM/L | 17 - 21 KM/L | 20.5 KM/L | 22 KM/L | 18.6 KM/L |
| Fuel Type | | | | |
| Petrol | Petrol | Petrol | Petrol | Petrol |
| Seating Capacity | | | | |
| 5 Seater | 5 Seater | 5 Seater | 5 Seater | 5 Seater |
| Fuel Tank Capacity | | | | |
| 45.0 L | 35.0 L | 37.0 L | 37.0 L | 35.0 L |
| No of Variants | | | | |
| 10 | 4 | 2 | 2 | 1 |
| Detailed Comparision | Accent vs Tigor | Accent vs Aura | Accent vs Dzire | Accent vs Amaze |
Hyundai Accent Alternatives
Hyundai Accent Expert Review
The Hyundai Motor Company, based in South Korea, is responsible for manufacturing the subcompact automobile known as the Hyundai Accent. It was initially released in 1994, at which time it took the place of the Excel in the company's range. The Hyundai Accent has been hailed for its value, comfort, and fuel economy, making it one of the most popular cars in Hyundai's portfolio. Over the past few years, the Accent has received a lot of praise for its reliable performance as well as its numerous safety features. Besides being affordable, the Accent offers great features and specs for its size and segment. Here are four reasons why you should consider buying an Accent:
1) Great Fuel Economy- The Accent gets great fuel economy thanks to its efficient engine. You can expect to get around 10.62 Kilometres per litre in the city and 16.15 kilometers per litre on the highway.
2) Comfortable Ride- The Accent offers a comfortable ride thanks to its lightweight body and well-tuned suspension. You won't feel tossed about in the wind or jolted by bumps on the road.
3) Versatile Interior Layout- The interior layout is versatile and can be tweaked to suit your needs. You can choose between various seat materials, colors, and textures.
4) Excellent Safety Ratings- The Accent has excellent safety ratings, thanks to its active safety features and overall build quality. It's one of the safest cars on the market today, making it a great choice for buyers.
In this article, we'll take a look at everything this dependable and reasonably priced automobile has to offer.
How is the Design?
The Hyundai Accent is a car that aims to combine practicality and good looks. The seats are constructed from materials of the highest quality and are designed to provide support while also being pleasant for extended periods of driving. The car's appearance is sophisticated and up to date, giving it a sporty appeal that is guaranteed to attract people's attention. The Hyundai Accent is a car that is likely to win over the hearts of anyone who is seeking for a vehicle that is both reliable and fashionable. Transform something that is mundane into something that is spectacular. This is the charm of using the Accent. The all-new Accent provides you with everything you could possibly want in a compact family car, as well as much more. The chrome-slatted grille and other graphic accents, such as the LED positioning lamps and projection-type lenses, further amplify the effect that the design has on the observer's field of view.
In order to achieve the highest level of visibility possible, the front lighting package has been upgraded using the most recent LED and projection technology. In order to effectively penetrate fog, projection fog lamps have a chrome bezel surrounding the light source and are set as low to the ground as is practical. The distinctively curved cascade grille is a hallmark of Hyundai automobiles and serves as a visual declaration of the brand's affiliation with the Hyundai family. The dynamic and sporty appearance is finished off with an upswept beltline that is adorned with chrome moulding. For increased convenience and security, some side mirrors come equipped with heating elements, electric folding mechanisms, and built-in LED turn signal lamps. They are pleasing to the eye and impart a hint of elegance to the overall appearance. The brightness factor is significantly increased by using only a hint of chrome along the belt line. When compared to mirror chrome, the chrome finish is much simpler to care for. The Accent's self-assured looks warrant equally contemporary wheel designs, and buyers have their choice between 17-inch and 15-inch alloy designs with strong spoke patterns, as well as a basic 15-inch steel wheel with a full-size wheel cover. In terms of proportions and the treatment of character lines, there is perfect artistic harmony. When necessary, you may easily change the bulb in the high-mounted stop lamp because it is positioned on the rear luggage tray. Reflectors for safety purposes are subtly incorporated into the bumper at the back of the vehicle. There is a matte-black garnish at the lower bumper edge. Wraparound LED rear combo lighting offers a high-tech appearance while also serving as the finishing touch.
How does it perform?
The Accent has a 1493 cc diesel engine, 1495 cc petrol engine, and also a 1599 cc version. It also has a 1495 cc CNG engine. This gets manual transmission. Assuming you're asking about the Hyundai Accent's performance behind the wheel, we can tell you that it's actually not that awful! I was quite aback by how precisely the automobile could be manoeuvred and how effortlessly it rode. The Accent is in no way a sports car, but it does a respectable job of navigating the city streets. The engine has sufficient pep to allow for a rapid acceleration, and the braking system performs admirably.
How's the Mileage?
The Hyundai Accent has a mileage of 13.1 to 16.36 kmpl, depending on the type of fuel and variant.
How's the Driving Experience?
The one drawback is that the Accent does not have a lot of power; hence, if you are searching for a car that is capable of high speeds, you should probably go elsewhere. On the other hand, the overall driving experience is still quite enjoyable. The ride is smooth, easy, and comfy, and vision is excellent in all directions. Because the engine is so refined and reasonably quiet, taking extended trips is no longer a chore. It is a pleasure to use the shifter because it is both light and precise in its operation. The main drawback is the lack of power, which makes passing slower traffic a little bit more difficult than it would otherwise be. However, in general, the experience of driving is one that is incredibly pleasurable.
What's the Interior like?
The Hyundai Accent is a compact car that has been around for years. It's known for its efficient engine, spacious interior, and comfortable seats. The Hyundai Accent is a car that satisfies your need for both comfort and functionality. The interior is roomy and tastefully furnished, and there is plenty space for storage throughout. The cabin's interior is well built and roomy, providing passengers with ample space for their heads and legs. The trip is silky smooth and peaceful while providing comfy seating options. The vision is excellent in every direction, which makes it simple to park and manoeuvre. The cabin of the Hyundai Accent has been thoughtfully designed and offers a high level of comfort. The controls are conveniently located, and the seats offer enough back support. The inside is peaceful, and the journey is unruffled.
Tech and Infotainment
The Hyundai Accent has a lot to offer in terms of technology and entertainment systems. It has a manual air conditioning system along with a heater and also good instrumentation. There is a door ajar warning along with one for low fuel levels. There is also basic audio available. Overall, this is a car that feels its age inside when you consider the available feature list.
Safety Equipment
The Hyundai Accent provides you with all you need in the way of standard safety features. The Hyundai Accent was developed with your protection on the road in mind, from the innovative airbag system to the high-strength steel body construction of the vehicle itself.
In the event of a collision, the body of the Accent is constructed out of high-strength steel to a degree of 48 percent, which helps to absorb and distribute the impact energy. Additionally, the vehicle is equipped with a cutting-edge airbag system that includes airbags for the driver, front passenger, side curtain, and knee airbags for the driver.
A number of additional safety features, such as anti-lock brakes (ABS), electronic stability control (ESC), and others are included.
Which variant to buy?
When it comes to choosing the right Hyundai Accent for you, there are a few key things to keep in mind. First and foremost, you'll need to decide which variant best suits your needs.
Find the details about the variants below,
Accent Gvs (1495 cc, Manual, Petrol, 13.2 kmpl) • Rs.4.50 Lakh
Accent GLE 1 (1495 cc, Manual, Petrol, 13.2 kmpl) • Rs.5.00 Lakh
Accent GLE 2 (1495 cc, Manual, Petrol, 13.2 kmpl) • Rs.5.00 Lakh
Accent GLS (1495 cc, Manual, Petrol, 13.2 kmpl) • Rs.5.00 Lakh
Accent GLX (1495 cc, Manual, Petrol, 13.2 kmpl) • Rs.5.00 Lakh
Accent Executive (1495 cc, Manual, Petrol, 16.36 kmpl) • Rs.5.27 Lakh
Accent GLE (1495 cc, Manual, Petrol, 13.2 kmpl) • Rs.5.33 Lakh
Accent Executive CNG (1495 cc, Manual, CNG, 13.2 km/kg) • Rs.5.55 Lakh
Accent GLE CNG (1495 cc, Manual, CNG, 13.2 km/kg) • Rs.5.56 Lakh
Accent Executive LPG (1495 cc, Manual, LPG, 13.2 km/kg) • Rs.5.65 Lakh
Accent GLS 1.6 (1599 cc, Manual, Petrol, 14.4 kmpl) • Rs.6.04 Lakh
Accent GLS 1.6 ABS (1599 cc, Manual, Petrol, 14.4 kmpl) • Rs.6.26 Lakh
Accent VIVA (1599 cc, Manual, Petrol, 13.1 kmpl) • Rs.6.26 Lakh
Accent VIVA ABS (1599 cc, Manual, Petrol, 13.1 kmpl) • Rs.6.46 Lakh
Accent VIVA CRDi (1493 cc, Manual, Diesel, 13.1 kmpl) • Rs.6.99 Lakh
Accent CRDi (1493 cc, Manual, Diesel, 13.1 kmpl) • Rs.7.16 Lakh
Accent DLS (1493 cc, Manual, Diesel, 13.1 kmpl) • Rs.7.16 Lakh
Accent GTX Tornado (1599 cc, Manual, Petrol, 13.1 kmpl) • Rs.7.50 Lakh
No matter which variant you choose, you're sure to be happy with the Hyundai Accent!
Which Cars Compete in this Segment?
The Hyundai Accent will naturally be a rival to other compact sedans in the market. It will thus take on the Maruti Suzuki Dzire and also the Ford Aspire, along with the Tata Zest. The Dzire has evolved into becoming one of the most feature-packed and popular compact sedans in the country today, while the Zest offers a good package overall. It has now been replaced by the Tata Tigor compact sedan which has done well in the market as well. The Ford Aspire continues to offer reliability and decent features.
Verdict (Value for Money?)
Hyundai is a brand that's known for its reliable and affordable cars. And the Accent is no exception. The Hyundai Accent is a vehicle that can be purchased for a very low price. The driving experience isn't the most thrilling, but the car is extremely dependable and well-suited for everyday use. For someone who is looking for an affordable and dependable car that will get them from point A to point B, this is a wonderful option to consider it.
The Hyundai Accent is an excellent option because it provides good value for the money. It is still a dependable and useful automobile despite being one of the more cost-effective options now available on the market. Of course, more features would have been nice, although the design still retains its own special charm.
Upcoming Hyundai Cars
Find expected price range and launch dates of all upcoming Hyundai cars in India.
Search Hyundai Dealers & Showrooms