MG Gloster
₹ 32.6 - 43.08 Lakh
Ex-Showroom Price
MG Gloster On-Road Price in New Delhi
MG Gloster Base Model Price
| | |
| --- | --- |
| Ex-Showroom Price | ₹ 32.60 L |
| RTO | ₹ 4.07 L |
| Insurance | ₹ 87,851 |
| TCS | ₹ 32,598 |
| On Road Price | ₹ 37.88 L |
MG Gloster Top Model Price
| | |
| --- | --- |
| Ex-Showroom Price | ₹ 43.08 L |
| RTO | ₹ 5.38 L |
| Insurance | ₹ 1.16 L |
| On Road Price | ₹ 50.05 L |
On-Road Price in New Delhi By Variants
Variants
On-Road Price
Compare
Diesel, 12.35 KM/L, Automatic
| | |
| --- | --- |
| Ex-Showroom Price | ₹ 32,59,800 |
| RTO | ₹ 4,07,475 |
| Insurance | ₹ 87,851 |
| On-Road Price in New Delhi | ₹ 37,87,724 |
Diesel, 12.35 KM/L, Automatic
| | |
| --- | --- |
| Ex-Showroom Price | ₹ 32,59,800 |
| RTO | ₹ 4,07,475 |
| Insurance | ₹ 87,851 |
| On-Road Price in New Delhi | ₹ 37,87,724 |
Diesel, 12.35 KM/L, Automatic
| | |
| --- | --- |
| Ex-Showroom Price | ₹ 38,99,800 |
| RTO | ₹ 4,87,475 |
| Insurance | ₹ 1,05,013 |
| On-Road Price in New Delhi | ₹ 45,31,286 |
Diesel, 12.35 KM/L, Automatic
| | |
| --- | --- |
| Ex-Showroom Price | ₹ 38,99,800 |
| RTO | ₹ 4,87,475 |
| Insurance | ₹ 1,05,013 |
| On-Road Price in New Delhi | ₹ 45,31,286 |
Diesel, 12.35 KM/L, Automatic
| | |
| --- | --- |
| Ex-Showroom Price | ₹ 40,29,800 |
| RTO | ₹ 5,03,725 |
| Insurance | ₹ 1,08,500 |
| On-Road Price in New Delhi | ₹ 46,82,323 |
Diesel, 12.35 KM/L, Automatic
| | |
| --- | --- |
| Ex-Showroom Price | ₹ 40,29,800 |
| RTO | ₹ 5,03,725 |
| Insurance | ₹ 1,08,500 |
| On-Road Price in New Delhi | ₹ 46,82,323 |
Diesel, 12.35 KM/L, Automatic
| | |
| --- | --- |
| Ex-Showroom Price | ₹ 41,77,800 |
| RTO | ₹ 5,22,225 |
| Insurance | ₹ 1,12,468 |
| On-Road Price in New Delhi | ₹ 48,54,271 |
Diesel, 12.35 KM/L, Automatic
| | |
| --- | --- |
| Ex-Showroom Price | ₹ 41,77,800 |
| RTO | ₹ 5,22,225 |
| Insurance | ₹ 1,12,468 |
| On-Road Price in New Delhi | ₹ 48,54,271 |
Diesel, 12.35 KM/L, Automatic
| | |
| --- | --- |
| Ex-Showroom Price | ₹ 43,07,800 |
| RTO | ₹ 5,38,475 |
| Insurance | ₹ 1,15,953 |
| On-Road Price in New Delhi | ₹ 50,05,306 |
Diesel, 12.35 KM/L, Automatic
| | |
| --- | --- |
| Ex-Showroom Price | ₹ 43,07,800 |
| RTO | ₹ 5,38,475 |
| Insurance | ₹ 1,15,953 |
| On-Road Price in New Delhi | ₹ 50,05,306 |
Calculate EMI Cost of Gloster
Calculate the EMI cost of owing a MG Gloster in New Delhi based on your loan amount, tenure and interest rate.
Ex Showroom Price:
₹ 32.60 L
Duration (5 Years)
5 Years
EMI ₹ 67,668
for 5 year @9%* Interest Rate
*Interest rate may vary subject to your credit score.
Buy Used MG Gloster in New Delhi
Interested in purchasing used MG Gloster? Here are some budget-friendly Gloster available for sale in New Delhi at the best price.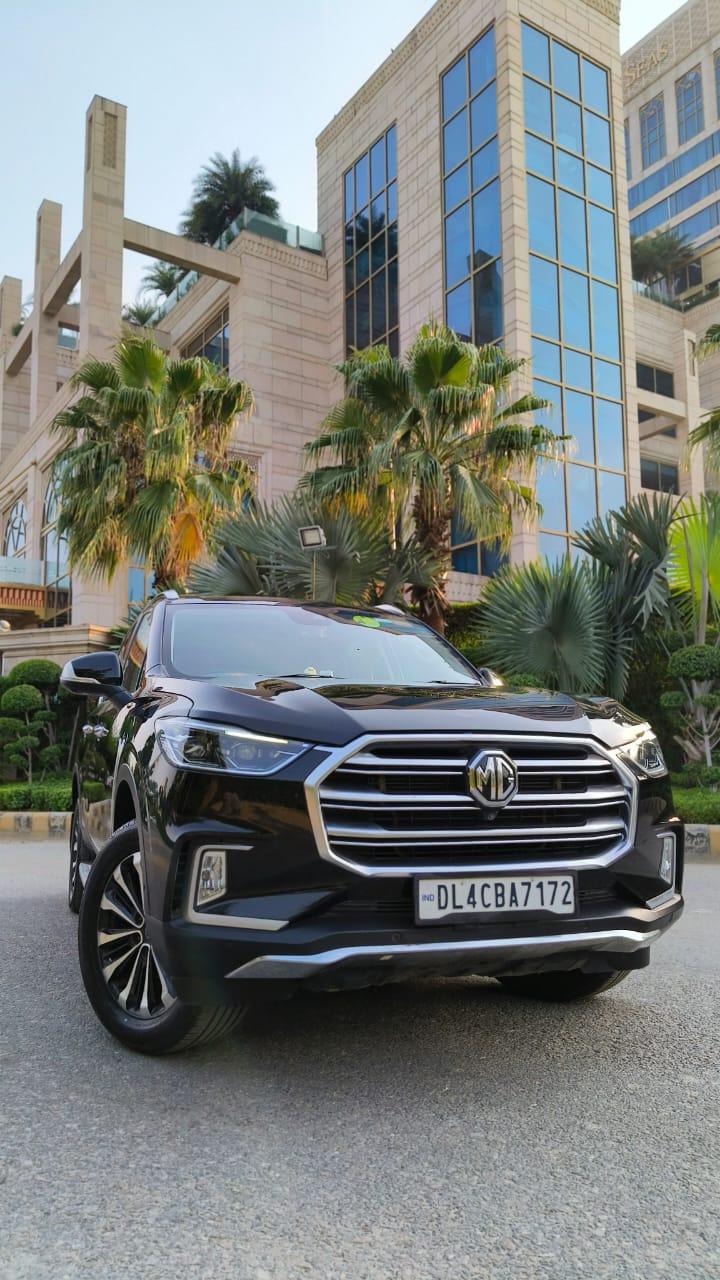 ₹ 37.99 L
₹ 85,082/month 
Guru Kripa Motors Prashant Vihar, New Delhi
Explore other top-rated used MG cars in your nearby location. Best deals guaranteed!
₹ 20.00 L
₹ 42,305/month 
Naveen Enterprises Barhani, Udham Singh Nagar
₹ 15.99 L
₹ 33,819/month 
Kale Motorss Mankapur, Nagpur
₹ 18.50 L
₹ 41,434/month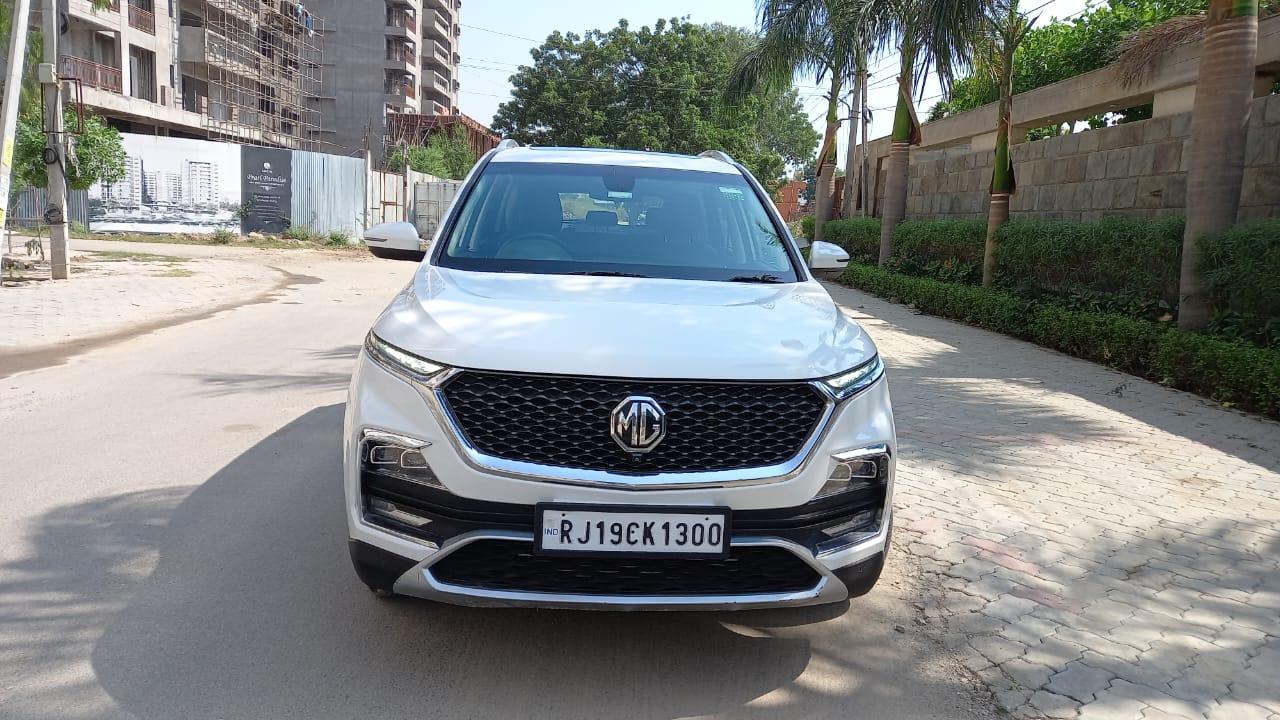 ₹ 12.50 L
₹ 27,996/month 
Global Marketing Saveena, Udaipur
₹ 13.95 L
₹ 29,501/month 
ADHARSHIYA MOTORS LLP Noida
₹ 18.95 L
₹ 42,441/month 
ADHARSHIYA MOTORS LLP Noida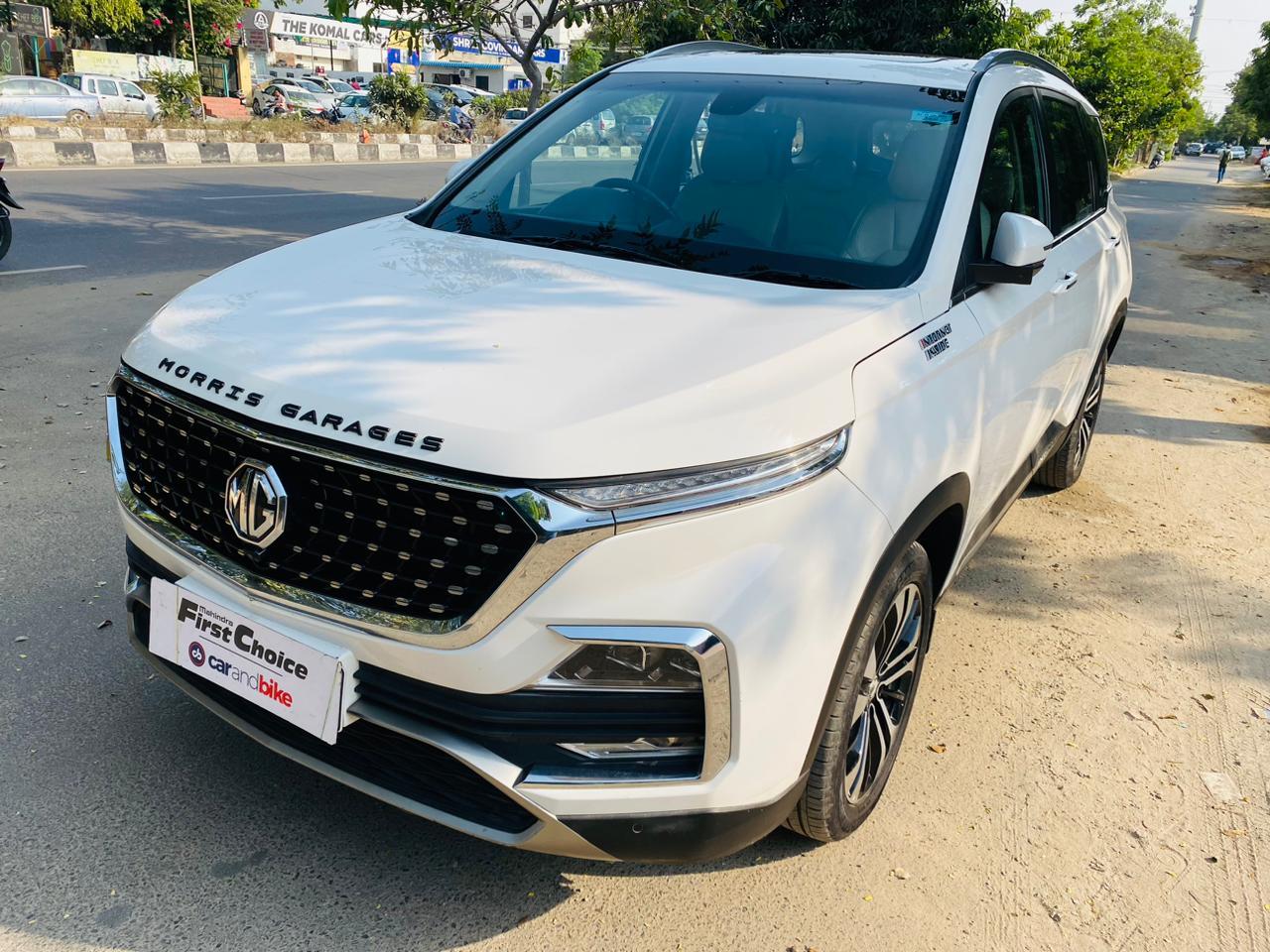 ₹ 16.50 L
₹ 36,954/month 
Car Estate Ajmer Road, Jaipur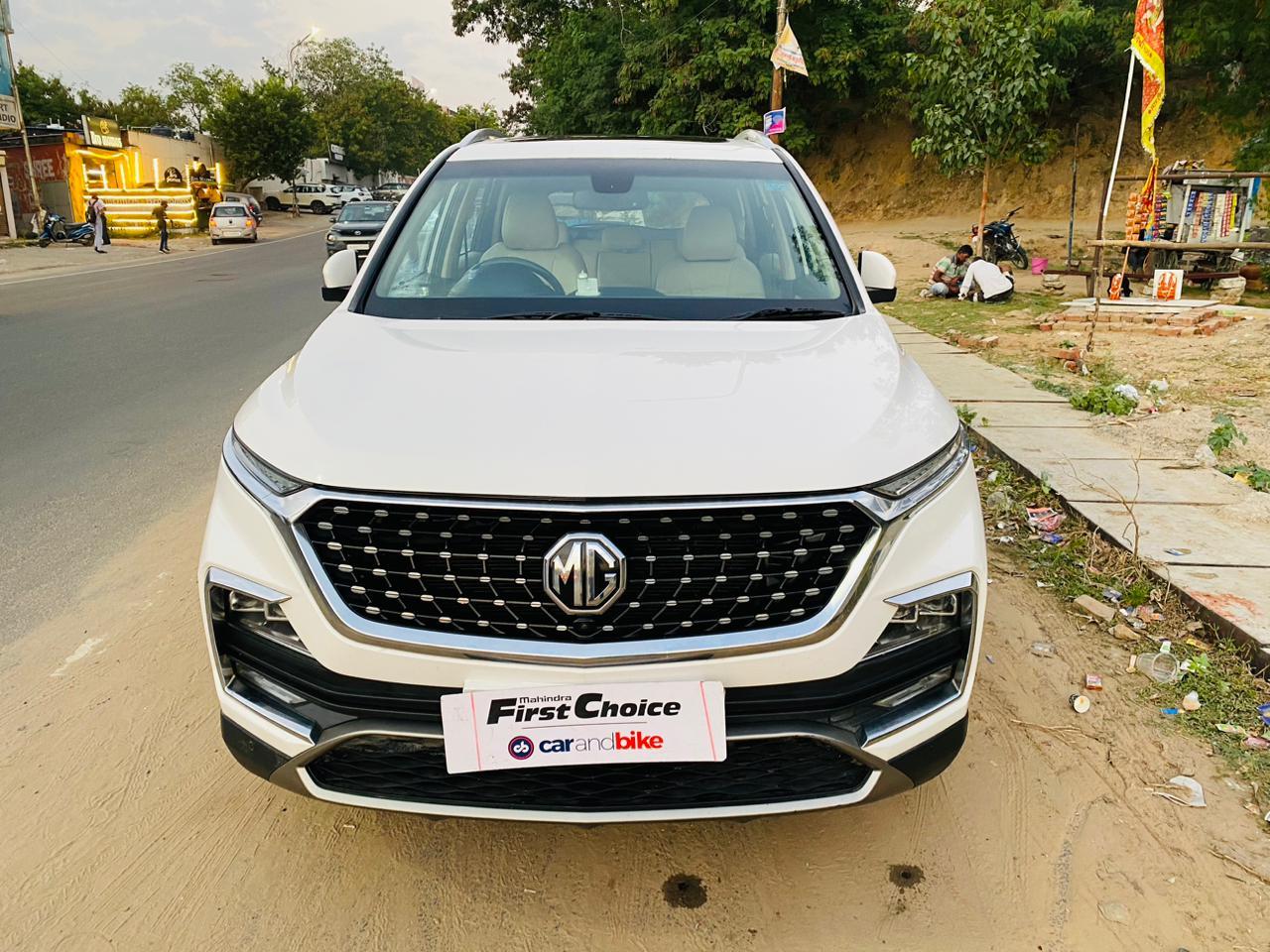 ₹ 15.25 L
₹ 32,251/month 
Car Estate Ajmer Road, Jaipur
₹ 16.50 L
₹ 34,901/month 
Dhan Laxmi Enterprises Rudrapur
Good Choice Pre Owned Cars Vembayam, Thiruvananthapuram
Outer Ring Rd, Block C 2, Sector 14, Rohini, Delhi, Delhi., New Delhi,Delhi-110085
MG Delhi West Shivaji Marg
Plot no 13 shivaji marg, Delhi, Delhi., New Delhi,Delhi-110015
MG Delhi South Safdurjung
A-2/5, Safdarjung Enclave, Delhi., New Delhi,Delhi-110024
A-14, Ring Road, Lajpat Nagar- IV, Delhi., New Delhi,Delhi-110024
Price of MG Gloster Alternatives in New Delhi
MG Gloster Price in New Delhi