I love cars, it is a given. However, what I love even more is a performance car. They take you down an adrenaline-fuelled road, letting you do the kind of things that you didn't think were possible; the kind of things that are difficult to do with standard cars. This is why I say high-performance divisions of car manufacturers are the harbingers of the kind of joy that is hard to come by in standard cars.
We put together a list of the special divisions of car manufacturers across the globe, and ended up with a big tally. Since the tally was big, we decided to do a 2 part series about the aforementioned divisions. Here's the first:
a. Mercedes-AMG: Often referred to as just AMG, Mercedes-AMG is Mercedes-Benz's high-performance division based in Affalterbach, Stuttgart. Mercedes-AMG specializes in high-performance versions of standard Mercedes-Benz cars and specially built one-off models. This division's overall responsibilities include developing the design, aerodynamics, interior, powertrain, engine, suspension, brakes, electronics; all the way from conception to final approval for production of the complete AMG vehicle, they do it all.
Just so you know, AMG stands for Aufrecht, Melcher and Grossaspach - the names of the two founders i.e. Hans Werner Aufrecht and Erhard Melcher, and Aufrecht's home town (Grossaspach).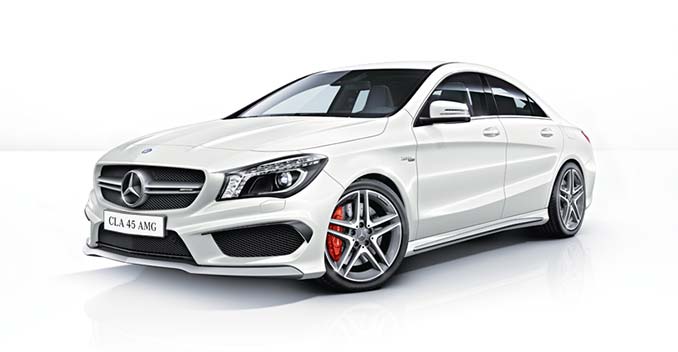 AMG first started off as Aufrecht Melcher Grossaspach Ingenieurburo, Konstruktion und Versuch zur Entwicklung von Rennmotoren (Aufrecht Melcher Grossaspach engineering firm, design and testing for the development of racing engines) in 1967. However, it was only in 1990 that AMG signed a co-operation agreement with Daimler-Benz AG. Fast forward two years and the world received its first jointly developed vehicle from this cooperation, i.e. the Mercedes-Benz C 36 AMG, in 1993. Today, the Mercedes-AMG range comprises of over 20 AMG vehicles.
b. BMW M: A subsidiary of BMW AG, BMW M (Motorsport) was originally created to assist the progress of the Munich based luxury car manufacturer's racing program. Soon, BMW M started complementing BMW's line-up with specially modified versions of its models.
The first car produced by BMW M was the M1, which was first unveiled at the 1978 Paris Motor Show. However, the M1 was more of a racecar than an everyday car. So it was really the next M car, M535i E12, that was a M car in the truest sense of the word. That said, the company has rolled out a M version of pretty much every BMW car except the 7 Series, X1 and X3 since 1978.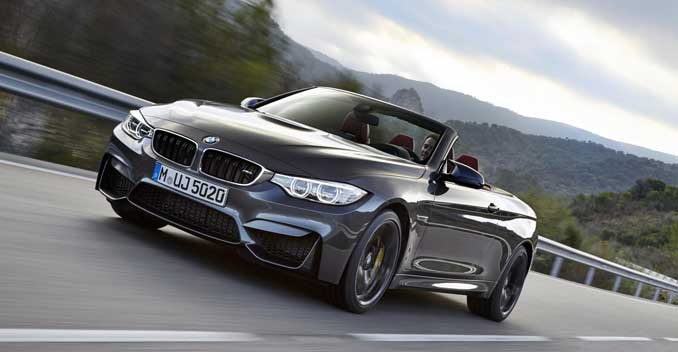 The M versions of standard BMW cars usually include modified engines, transmissions, suspensions, interior trims, aerodynamics, and exterior modifications and are tested at BMW's facility at the Nurburgring racing circuit.
c. Street & Racing Technology (SRT): Chrysler Group's high-performance ancillary first came into being as 'Team Viper' for the sake of the Dodge Viper. Two monikers and a few years later, the world was introduced to SRT, the group that tunes and makes cars for Chrysler, Dodge and Jeep.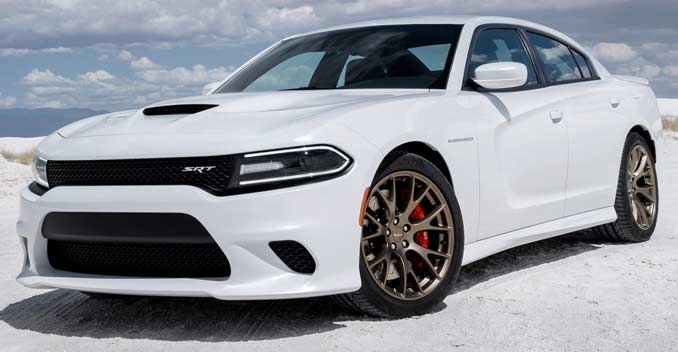 The most famous SRT cars include Dodge Viper, Jeep Grand Cherokee SRT8, and Chrysler 300 SRT8.
d. Toyota Racing Development (TRD): TRD traces its roots to 1979, when it started off as an aftermarket parts distributor and 'speed shop'. Other than tuning Toyota, Lexus, and Scion cars, TRD also backs Toyota's racing interests. It also produces tuning products and accessories, including performance suspension components, superchargers, and wheels, that are offered as accessories on new Toyotas and Scions. These parts can also be bought from Toyota dealers. However, parts for Lexus cars are now labeled as F-Sport while its performance models are labeled F in order to help discern Lexus's F division from TRD.
Currently, two official branches operate under the TRD brand, namely TRD Japan and TRD USA, and each has a tuning division and a race division.
e. Renault Sport: This French car manufacturer's motorsport, performance and special vehicles division has a handful of names, including Renault Sport Technologies, Renault Sport, Renaultsport, and RST. No matter by how many names it is known across the world, its purpose has been the same since its establishment in 1976, to use its racing expertise to tune and create performance vehicles.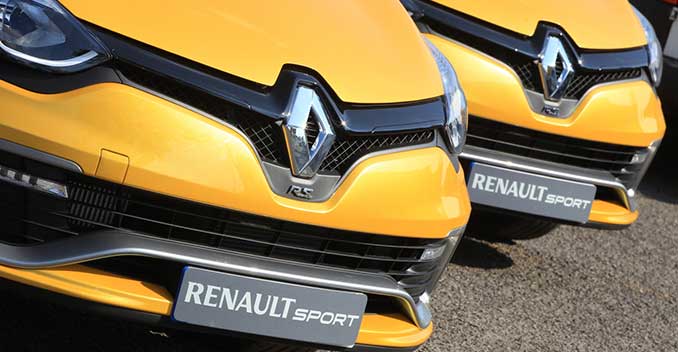 Twingo R.S., Megane R.S., and the GT and GT Line ranges are a handful of vehicles to roll out of RST's stables.
f. Abarth: Founded by Carlo Abarth in 1949, the company was initially manufactured high-performance exhaust pipes and raced Cisitalia cars before it became associated with Fiat in 1952. Following this, the company further diversified its interests into making tuning kits for road vehicles, though primarily for Fiat. Before Abarth was bought by Fiat in 1971, it also worked on building sports/ racing with Porsche and Simca.
The Abarth brand underwent several changes following Fiat's buy out and was almost forgotten over the years till Fiat Automobiles SpA decided to relaunch it with the Grande Punto Abarth and the Grande Punto Abarth S2000 in 2007.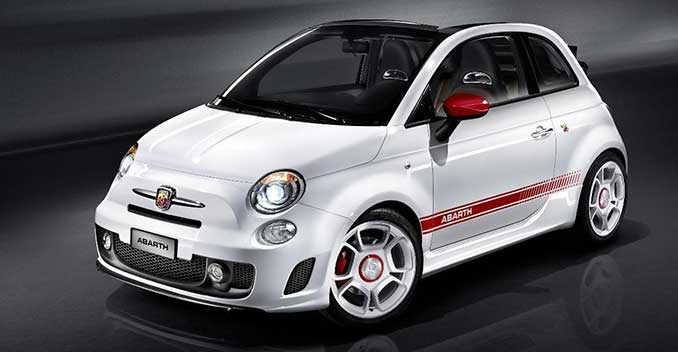 Abarth's current range of cars includes the Abarth 500/595, the Abarth 500C range and the Abarth 695 Biposto.
g. Ralliart: Established as Mitsubishi Motors' high-performance and motorsports division in 1984, Ralliart initially worked not only on the development of high-performance models and parts, but also on the Tokyo-based company's rally racing and off-road racing vehicles. However, Ralliart downsized its business operations in 2010 and has been primarily involved only in the supply of parts and technical assistance to its motorsport customers since then.
Though there have been several Ralliart models, the most notable ones were from the Mitsubishi Lancer Evo Ralliart range, especially Evo V - Evo VIII.
h. Special Operations: Jaguar Land Rover is rather new to the special operations division game since it announced the formation of this division only in June, 2014. Named 'Special Operations', the British luxury auto manufacturer claims Special Operations will "focus on delivering halo vehicles, bespoke commissions, heritage products and branded goods."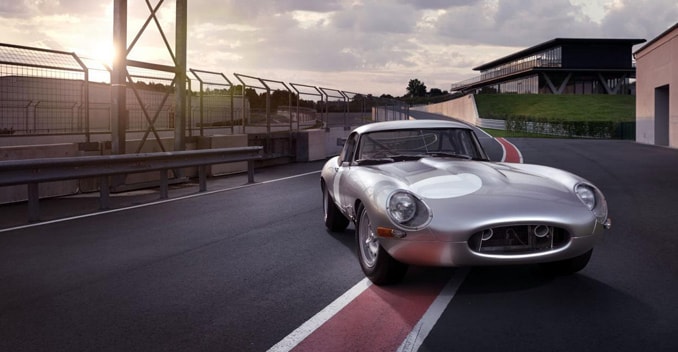 The first three cars to roll out from Special Operations' stables will be the Range Rover Sport SVR, which is the most powerful production Land Rover ever, and two limited-edition heritage models, i.e. the Jaguar F-Type Project 7 and the Lightweight E-Type.
i. quattro GmbH: Owned by Audi, quattro GmbH's key duties includes designing, testing and producing high-performance Audi cars. Other than that, Audi's special division also works on roadwheels, sports suspension, and distinctive parts like bumpers, splitters, side skirts, diffusers, & rear spoilers. These parts are chiefly make up Audi's 'S line' trim, which is offered on pretty much the company's entire line-up. Audi RS3, Audi RS4, Audi RS5, Audi RS6, Audi RS7, and the Audi R8 are some of the cars made by quattro GmbH.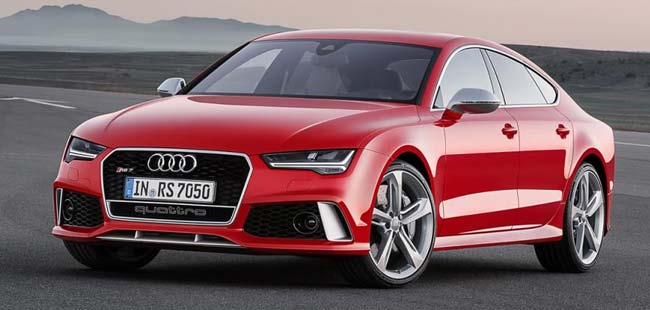 0 Comments
This performance-oriented subsidiary also offers a maximal customization service called 'Audi exclusive', which allows customers to intrinsically customize their new car during the manufacturing process.
For the latest auto news and reviews, follow carandbike on Twitter, Facebook, and subscribe to our YouTube channel.