At a time when several mainstream two-wheeler manufactures are getting into the electric mobility space, Piaggio India has confirmed that it won't be launching an electric scooter in the country any time soon. The news was confirmed by Diego Graffi, Chairman and MD, Piaggio Vehicles Pvt. Ltd. (PVPL) India while speaking to carandbike on the sidelines of the launch of Ape Electrik's new FX range of electric three-wheelers. When asked whether we can expect to see an electric scooter from Piaggio India, Graffi said, "No, not this year, neither the next year. I personally think that the ground in India is much more fertile for three-wheelers electric rather than two-wheeler EV. And overall sales numbers are confirming this."
Also Read: Piaggio Launches Ape Electrik FX Range Of Electric 3-Wheeler For Cargo And Passenger Segment
Talking about the current market trend, Graffi also pointed out that the Government of India's Faster Adoption and Manufacturing of (Hybrid &) Electric Vehicles (FAME II) programme is largely focused on the passenger and goods transport sector, rather than two-wheelers. Explaining his point he said, "It's worth mentioning that the FAME II scheme has very low disbursement amount for electric two-wheeler. This means that the entry barrier for, in terms of price of accusation, for two-wheeler is still very high, because the cost of technology is still very high, and the gap between a conventional ICE engine and an electric one is far superior in percentage in two-wheeler rather than a three-wheeler. That's why I am saying that I see the ground more fertile for this kind (electric 3-wheeler) of the solution rather than a two-wheeler."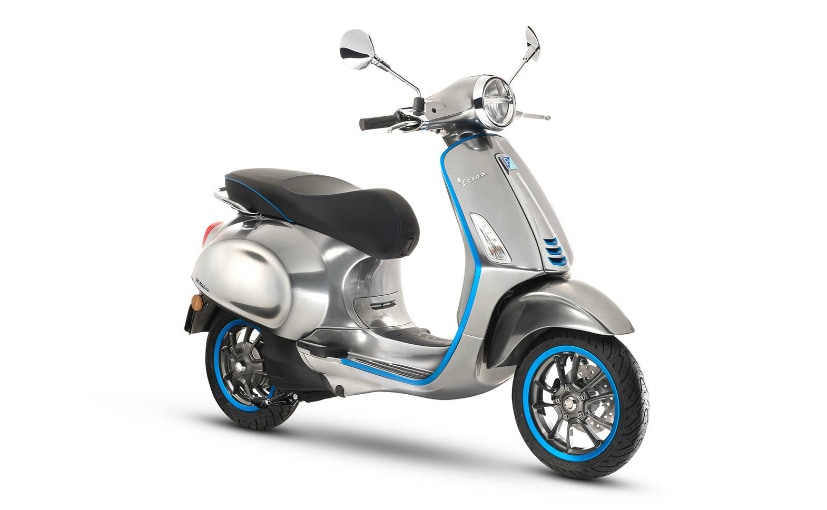 However, confirming that the company has not dropped the plan to launch an electric scooter in India, Diego Graffi further added, "Our strategy is not to take anything that is available off the shelf, neither here in India nor outside India, we want to develop our own powertrain. We have already developed our own powertrain for Vespa Elettrica In Europe, so we are thinking about localisation of that powertrain here, for India, but that will take some time. But, in the meantime, as I was saying we need to see how the market of two-wheeler electric will start picking up and how much will be the revolution in terms of cost reduction of battery back or whatever it is that will reduce the entry barrier that I mentioned."
0 Comments
The Vespa Elettrica sold in the European markets is offered in two options - one with a top speed of 45 kmph and a more powerful 70 kmph model. The electric motors in both models are powered by a 4.2 kWh Lithium-ion battery that offers a maximum power of 4 kWh (5.4 bhp) and develops 200 Nm of peak torque. Depending on the riding conditions, the scooter can offer and maximum range of up to 100 km.
For the latest auto news and reviews, follow carandbike.com on Twitter, Facebook, and subscribe to our YouTube channel.