Simply put the new third generation Audi TT Coupe is better than the previous car. Surprising to start a review that way, now isn't it? Well here's the thing, Audi's original TT from the 1990s was a unique car that created almost its own sub-segment, and spawned many rivals. It has already achieved legendary status. And so Audi has no choice but to simply get it right with this model line in particular.
It is not something the Bavarian company got very right with the second generation - in my opinion. That car never did get my motor running; and so I am indeed happy that this new car excites me. Now I will tell you why!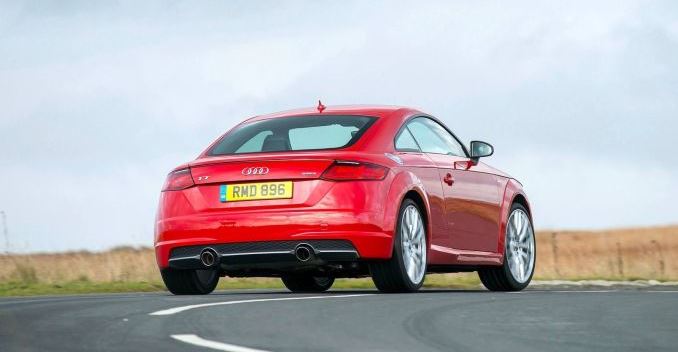 Audi is launching just the one trim, one engine, one variant TT Coupe for starters in India. The petrol TFSI engine on board puts out 230 horses, and allows the car to attain a top speed of 250Km/h. Let me tell you straight away that this engine is a gem. Despite the comparatively modest power figure, the car charges ahead with aplomb. The fact that it also weighs 50Kg lighter than its predecessor, helps the cause of being swift! It can go from 0-100Km/h in just 5.3 seconds. There is a scant touch of turbo lag, but the transmission setup complements the motor so well, that it negates any issues you may think the lag throws up. The dual clutch gearbox is quick, and is especially fun on the downshift.
The car also handles very well, especially taking tight corners with taut efficiency. The steering is also precise and very engaging. Another major difference between this and the last TT is that when you put the car in to dynamic mode , it actually sends more power to the rear wheels - and can send all of it to the rear too depending on the traction need. This helps boost its performance credentials, as the car feels planted yet very agile.
For me the looks could've been a bit more exaggerated, though at first glance it's instantly obvious that this is a TT! It sports the characteristic pronounced wheel arches and sloping roofline which defined the first TT. This is also the first car to feature Audi's new design language - complete with the new LED signature and matrix LED headlights. The 2nd generation Q7 was the second car to sport this look, and that will drive into India later this year.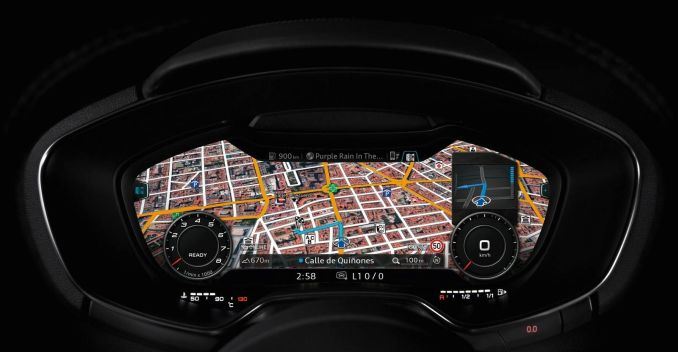 Inside, the TT is extremely different from its stable mates, which is a relief. The last TT was too much like any other Audi to a certain extent, while this car has a definite sports car cabin feel. There is no central display screen, and so all function displays show up in the virtual instrument cluster - which also doubles up as a full-width navigation screen. That's pretty cool. I totally love the new climate control system which is operated by using controls mounted on the air vents. Very nice! The seats are comfortable though you sit a bit taller than say a Porsche Cayman. The rear seat is recommended for only those who are no taller than 4 feet, though it can take a child seat!


0 Comments
Overall the new car is TT enough to have got me smiling! The car launches in India next week, which is when we will have the price too. It is a welcome addition to the Audi India family, even though few will be able to afford one. The more powerful TTS will also make it to India, by early next year we hope.
For the latest auto news and reviews, follow carandbike.com on Twitter, Facebook, and subscribe to our YouTube channel.