Renault recently achieved a new speed record at the Bonneville Salt Flats with a 60-year-old classic Dauphine. The car bagged the new speed record in the Classic Gas Coupe (CGC) category by reaching a top speed of 76.5 m/h (123 km/h). While this might not sound all that impressive as per today's standards, it is an all-time speed record for the Renault Dauphine in the CGC category. The record-setting Dauphine was driven by French professional racer, Nicolas Prost, who is also the son of 4-time Formula One champion Alain Prost.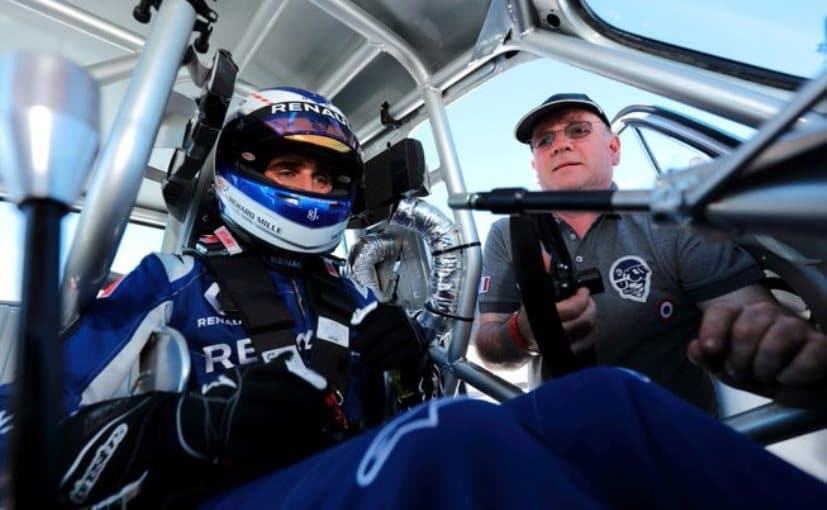 Now, according to the French carmaker, there are some eligibility criteria as well for such cars to be considered in the Classic Gas Coupe category. Firstly, the said car should have been built between 1928 and 1981 and secondly their engines displacement should fall between 754cc and 1,015cc. The Renault Dauphine in question here is claimed to be from the 1950s and is powered by a rear-mounted, 956cc water-cooled four-cylinder engine. Incidentally, this engine belongs to the Renault Caravelle, whereas the standard Dauphine used a rear-mounted 845cc motor that used to churn out 27bhp and develop 36Nm of peak torque. Renault hasn't revealed whether the car has received any mechanical modifications apart from the engine upgrade, but it does benefit from an array of speed-enhancing add-ons like special tyres.
Moreover, the cabin has been stripped down of all equipment deemed superfluous in order to shed weight, including the rear bench and the sun visors, and Renault has installed a full roll cage for the sake of safety.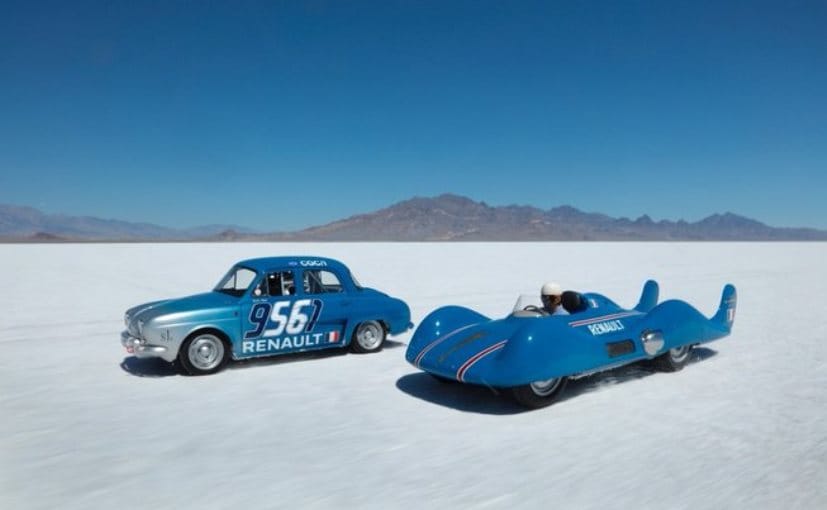 0 Comments
The Dauphine was accompanied at Bonneville Salt Flats in western Utah by another Renault car which is known for setting four-speed records there. Back in 1956, Renault has built a special experimental, gas turbine-powered race car called Etoile Filante, meaning 'Shooting Star' in French, which reached a top speed of about 192 m/h (309 km/h) during one of its four runs. The car earned all the four speed records in 1956 itself, out of which two still remain unchallenged.
For the latest auto news and reviews, follow carandbike on Twitter, Facebook, and subscribe to our YouTube channel.