Despite the critical acclaim Porsche has garnered because of the Taycan EV, the German giant isn't sure of developing electric versions of its iconic roaster the Boxster and the new 718 Cayman grand tourer. Right now, the company is in the process of finalising plans of developing the next generation models of the Boxster and the 718 Cayman, however, it isn't sure of making electric versions of the same. These two are the brand's more affordable sport's cars, starting around $60,000 - converting to a more mass-market play for the German automaker.
Porsche's parent, the Volkswagen group has already outlined aggressive plans for electrification -- this includes the Porsche brand as well. Considering the success of the Taycan and other electric vehicles from the Volkswagen group, there is a possibility that the 718 Cayman and Boxster could be made as EVs only.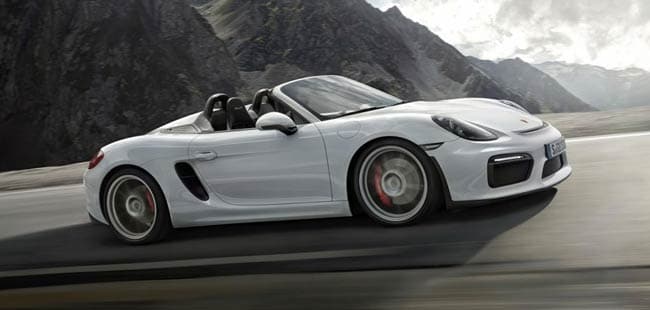 The challenge for Porsche is that its smaller and more affordable sports cars are also very light. Electrifying those platforms would be a challenge as that would increase the weight of the vehicles. This challenge was outlined by Porsche CEO Oliver Blume in 2019.
Looks like Porsche is still grappling with the same challenges. "We will wait a couple of months more before we decide which concept we will use. But I think there is a positive potential to do this, and when we do the 718 electric it should be driven like a 911 and all the other sports cars," said Blume to Auto Express recently.
Porsche may even decide to abandon the 718 Cayman altogether, but the chances of that happening are slim.
"We will continue with the model range of the 718. That is clear. If it's combustion engine or electric isn't decided yet. You can't compare combustion engines with electric motors but there are a lot of positive advantages of electro-mobility because of the punch and the acceleration you can put into the car," added Blume.
0 Comments
The one thing that Blume has categorically said that the iconic 911 will never have an EV avatar, but then again for many the Taycan fulfils that role quite brilliantly, even without the iconic name.
For the latest auto news and reviews, follow carandbike.com on Twitter, Facebook, and subscribe to our YouTube channel.