Koenigsegg Regera, the Swedish carmaker's megacar, was showcased in its production-avatar at the 2016 Geneva Motor Show. The plug-in hybrid, which also made an appearance at the 2015 edition of the motor show, may cause some sleepless nights over in Molsheim: Koenigsegg claims the Regera offers a power output of over 1500 horspower.
The recently unveiled Bugatti Chiron's output is rated at 1478hp.
One must note the Koenigsegg Regera debuted at the 2015 Geneva Auto Show only in in concept form and has gone through "an intense period of development, testing and homologation for worldwide sale" since then. During this period, it received more than 3,000 changes.
Now in its production version, its curb weight stands at just 1590Kg, while its dry weight is 1470Kg. The 'HydraCoup' uses the Koenigsegg Direct Drive system that knocks out not only the weight of a conventional gearbox, but also the 'complexity and mechanical losses'. The clutch-slip mechanism employs hydraulic coupling to convert torque at medium or high speeds during fast acceleration, which allows the combustion engine to gain revs and power. This, in turn, gives "the sensation of a traditional downshift with the associated aural enjoyment, even without the traditional gearbox".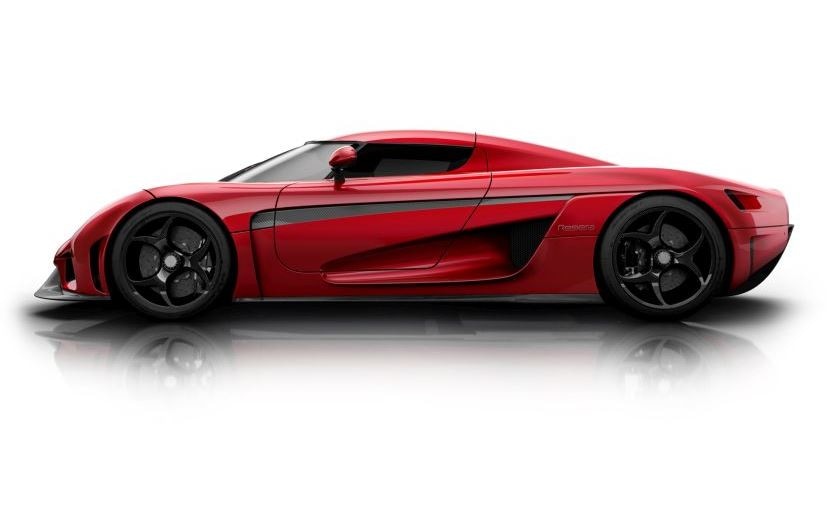 The Koenigsegg Regera also gets an 800 volt, 4.5kWh battery pack that will provide 525kW (704bhp) of discharge and up to 200kW (268bhp) of recharge. Interestingly, this new, Formula 1 grade battery pack weighs only 90Kg whilst providing enough power to help the Regera to accelerate to 300km/h in just 10.9 seconds.
Thanks to Koenigsegg Regera's massive 1500+ hp and 2000+ Nm of torque, it can go from 0-100Km/h in 2.8 seconds. Koenigsegg also estimates that it can go from 0-400Km/h in just 20 seconds.
0 Comments
The Angelholm-based carmaker, which has already received orders for the car, will start production and deliveries of the Regera by the end of 2016.
For the latest auto news and reviews, follow carandbike on Twitter, Facebook, and subscribe to our YouTube channel.