The Honda CB Hornet 160R has been launched at Rs 79,900 (ex-showroom Delhi), a bike aimed at the young crowd - college going youth and even young executives. It's positioned as a premium and sporty 160cc bike, and Honda certainly wants a slice of this market, considering Yamaha with the FZ series and Suzuki with the Gixxer, have seen tremendous success.
But has the CB Hornet 160R got what it takes to make Honda's fortunes shine in this segment? And if you're in the market for a sporty 150 or 160cc motorcycle, should you be considering the Honda CB Hornet 160R? Here's a look at five things about the new Honda CB Hornet 160R.
1. How does it look?
Looks are subjective, but this is probably one of the best looking premium 150-160cc Hondas we've seen in sometime. Edgy styling - leaning forward tank shrouds, carbon pattern tank cover, all digital speedometer, a stubby exhaust, X-shaped LED taillight and fat tyres - lend the Hornet 160R a sporty and premium look.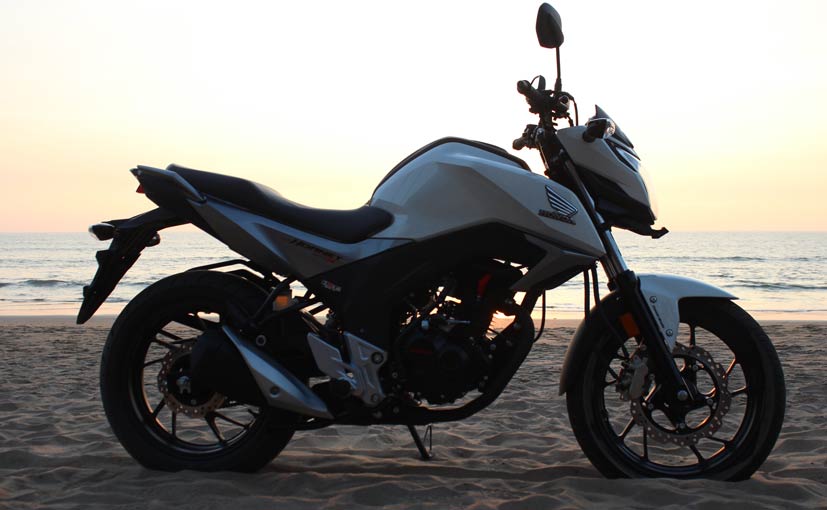 2. How does the engine perform?
We're going to ride the CB Hornet 160R soon, but just looking at the specs, it seems to be promising. The engine is essentially the same unit as the Honda CB Unicorn 160's, but there's been a marginal hike in power and torque figures; not significant, but the numbers say so on paper.
The same 163cc single-cylinder, air-cooled engine now makes 15.7bhp of peak power at 8500rpm, up from 14.5bhp on the CB Unicorn 160. Maximum torque has also seen a small increase, now at 14.76Nm kicking in at 6500rpm, up from 14.61Nm at 6000rpm. Handling and ride should be decent with high quality suspension parts and chassis, so the CB Hornet 160R shouldn't disappoint there as well.
3. What's so premium about it?
The Honda CB Hornet 160R certainly looks premium and sporty and let's admit it - in the looks department, it is miles ahead of Honda's earlier 150cc premium motorcycles, first, the Dazzler, and more recently, the CB Trigger. Look at the Hornet 160R from any angle, and you will find it difficult to find fault with the way the bike looks.
Then, there are other premium features - full digital speedometer, petal discs (for better heat dissipation and improved braking), and also the option of a double disc variant, with the Combined Braking System feature. And the brakes get three-pot calipers for better efficiency. Interestingly, it is the only mass-produced Honda to get petal discs. There's also a maintenance free battery and viscous air filter which can go many thousands of kilometres without needing a replacement.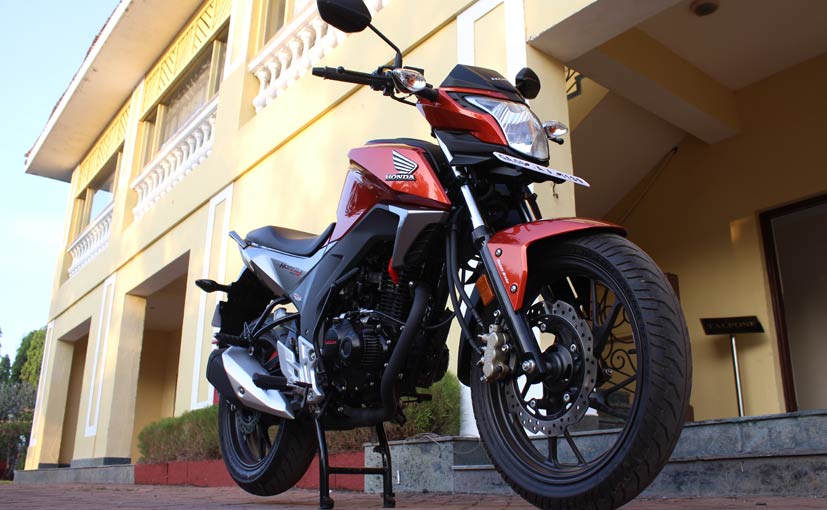 4. How is it priced?
At Rs 79,900 (ex-showroom Delhi) for the standard variant (single disc, rear drum brake), the new Honda CB Hornet 160R is placed slap bang in the middle of the premium and sporty naked street 150-160cc motorcycle segment. Compared to its rivals, the CBS variant certainly seems like an expensive proposition at Rs 84,400 (ex-showroom Delhi).
The Hornet 160R's closest competitors - the Yamaha FZ-S FI V2.0 and the Suzuki Gixxer - are placed a notch above and below respectively in the pricing game. The Yamaha retails for Rs 82,159 (ex-showroom Delhi), while the Suzuki Gixxer is the more affordable one, priced at Rs 76,165 (ex-showroom Delhi). Where Honda scores over both Yamaha and Suzuki, is a robust sales and after sales network and a brand name that is synonymous with quality. And there's another thing - the CB Hornet 160R is available on an Android app, to browse through, look at specs and even book a bike, for just Rs 5,000.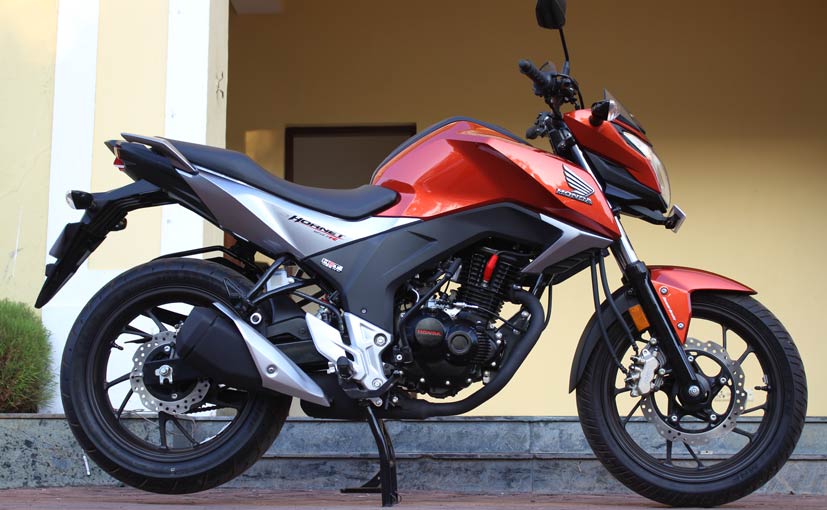 5. What's with the name?
The Hornet name is not new for Honda. It carries forward a legacy of a high performance naked street Honda which has been around since the 1990s, in various sizes of engine displacement from 250cc to 900cc. Seemingly, Honda Motorcycle & Scooter India is looking at replicating the original Hornet's reputation and acclaim with the CB Hornet 160R.
But it's certainly not a new strategy. Yamaha jumped on this opportunity first, with the FZ moniker for its 150cc bike in India, and more recently, Suzuki replicated the Gixxer name (originally for the GSXR-1000 sportbike) for its 155cc bike in India as well. Both have seen considerable success in India, and it's not only because of the name, but both the Yamaha FZ and the Suzuki Gixxer are accomplished bikes in their own right.

Also Read: First Ride Review - Honda CB Hornet 160R
0 Comments
So, what does the Honda CB Hornet 160R's future look like? Overall, the new Hornet 160R seems to be a well-rounded product, with the right touches; the right look and features; right performance; and right image for its intended customer base. We feel it's going to do well, much better than what earlier Honda 'premium 150cc' models have been able to accomplish in the sales charts. But, does the CB Hornet 160R has the sting to rule the segment? Difficult to say; at the end of the day, it's going to be quite a task to dislodge either the Yamaha or the Suzuki, which are the current leaders in this segment.
For the latest auto news and reviews, follow carandbike on Twitter, Facebook, and subscribe to our YouTube channel.