It was about 12:30 pm on a Tuesday and a scorching 35-degrees when we landed at Bagdogra Airport. A small town in the Darjeeling district of West Bengal, Bagdogra is as humid and hot as Mumbai and it was from here that I was going to start my drive to the happiest country on Earth - Bhutan. With me were about 22 other journalists from across India and we were in Bagdogra for the eight edition of the Honda Drive to Discover. This is the first time that Honda has taken D2D across international borders, and it was my sheer luck that it was to the Land of the Thunder Dragon.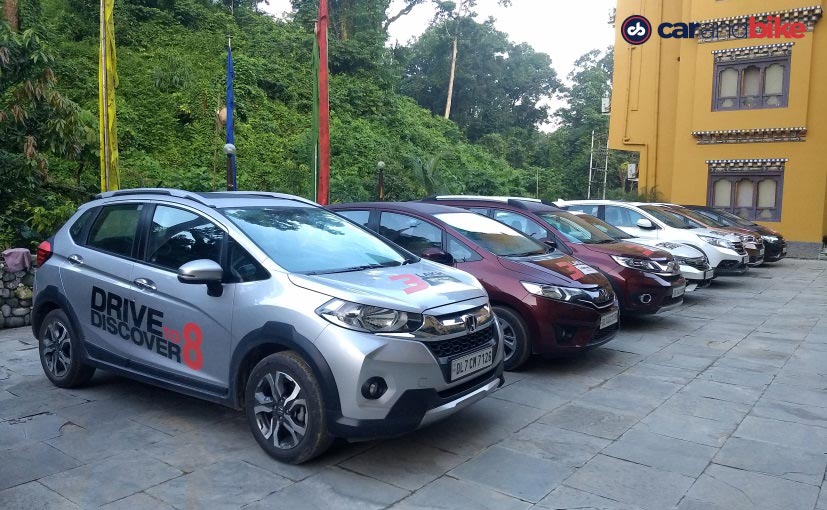 Now, I am pretty sure for every travel enthusiast, Bhutan is one destination that will definitely be on their bucket list. A country that measures its success based on the 'Gross National Happiness' index instead of 'Gross Domestic Product' is surely worth visiting at least once in your lifetime. And to add to my delight, I was going to drive all the way out there, from India, with a fleet of Honda cars at my disposal.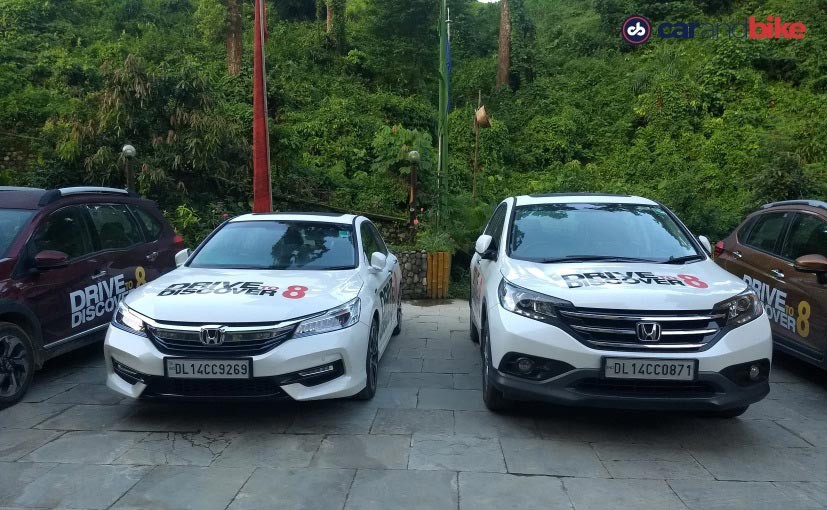 Apart from the company's two flagships - the Accord hybrid and the CR-V, all the other cars in our convoy were diesel models, powered by Honda's tried and tested 1.5-litre i-DTEC engine. Honda had intentionally arranged it in such a way because along with the drive the company was also celebrating the sale of 3 lakh i-DTEC powered cars in the country. This includes the Jazz, Amaze, City, BR-V, and the newly launched WR-V as well.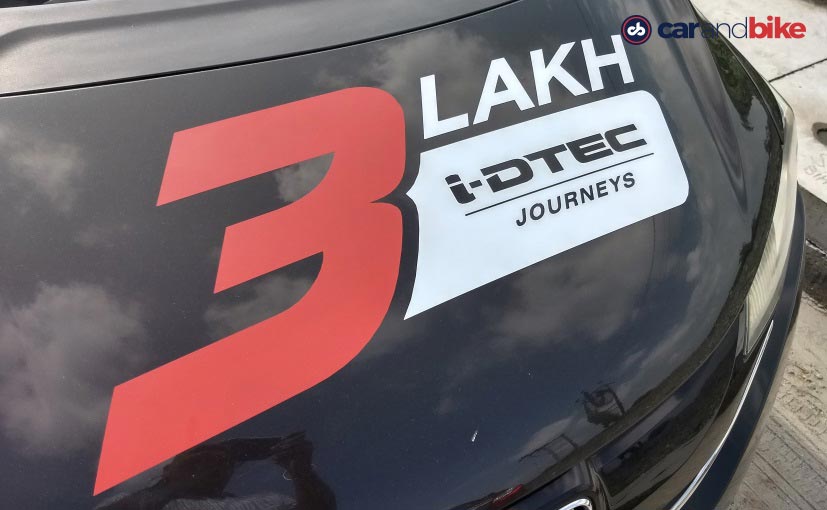 My companion for the day was the compact and agile Honda Jazz, which if you ask me turned out to be the perfect car for this leg of the journey. It was a little over 166 km from Bagdogra to Phuentsholing, the border town in Bhutan, and a major stretch of this journey involved driving through the narrow and traffic-laden two-lane roads of border towns of West Bengal, and this is where the ample low-end torque of the Jazz truly came in handy. In fact, most parts of these roads were quite approachable for all kind of vehicles, even for the Accord, it's just that you have to be a little mindful of the potholes and other undulations.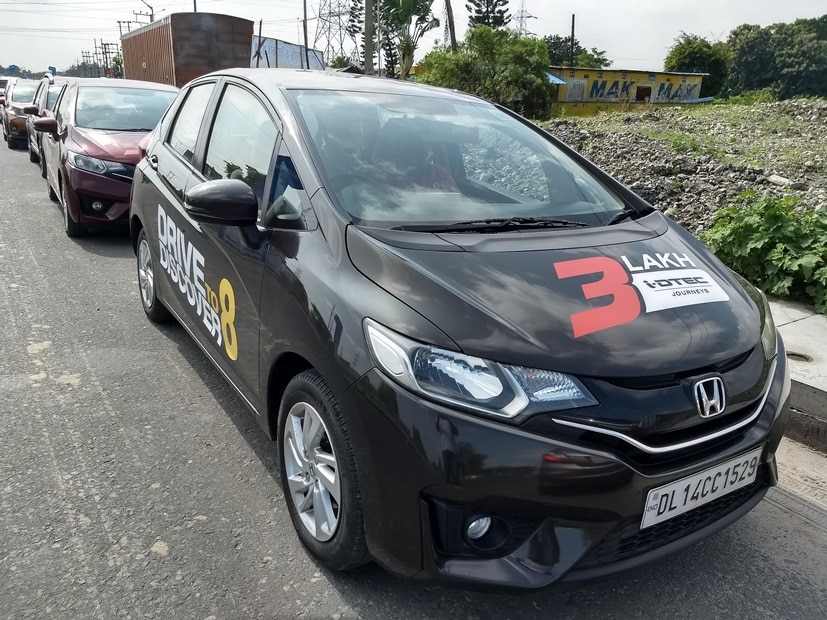 Apart from the expansive tea estates of this beautiful region, the route also offered us a pass through the Chapramari Wildlife Sanctuary, which is known for its elephant population and other wildlife. Sadly, we did not have to encounter with any kind of wildlife, except for a group of lazy monkeys, who were frankly more civilized than human beings. As we exited the sanctuary we saw the sun slowly starting to go down and were again in the midst of civilization, now at the border town of Jaigaon, the last Indian town before Bhutan, and also the main entry point into the country.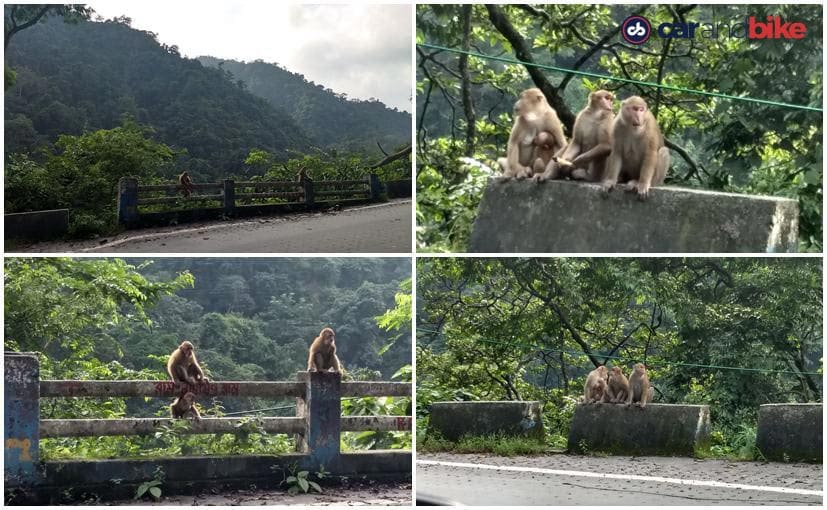 Indian vehicles are allowed in Bhutan, though after completing a set of formalities and acquiring vehicle permit. In fact, you are allowed to ply your vehicle in Phuentsholing without a permit during the daytime but to go to other cities you need to have all the papers. Acquiring a vehicle permit is also fairly easy, all you need to do is carry the originals and two photocopies of your vehicle papers like - registration certificate, insurance, PUC certificate and of course a valid driving license, and for immigration, you either need a valid Indian passport or a voter identity card. Both the immigration office and the Road Safety and Transport Authority (RSTA) of Bhutan are located near the entry point in Phuentsholing. You have to simply go to the respective offices, fill in the applications, submit your papers and get the vehicle permit and entry permit. The whole procedure will just take about an hour or two depending on the time of the day.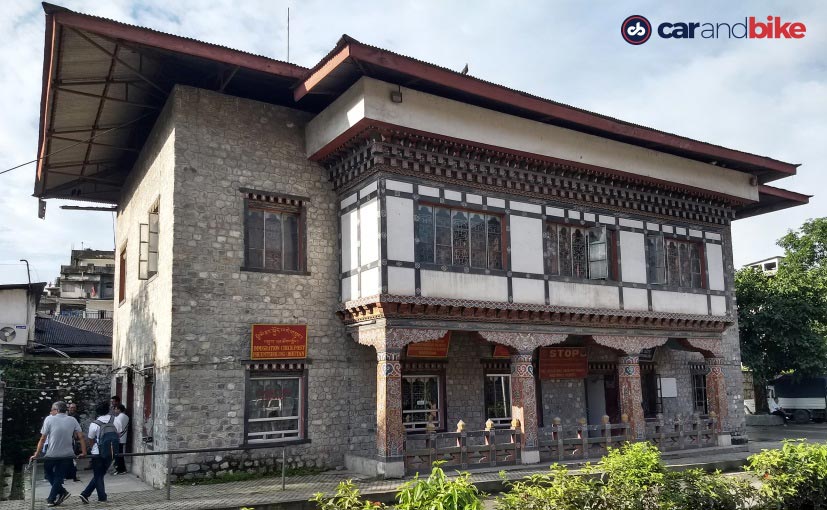 So, as we entered the Bhutan gate, leaving the pothole induced roads, nerve wrecking traffic, and horrendous honking behind, we were awestruck by the sudden change in the environment. It was as if we had travelled through a portal to a parallel universe. Roads were as clean as they could ever be, the pollution level seemed to have drastically gone down, traffic laws were followed to the letter, and there was no need for a traffic signal on the roads. Sadly though, by the time we had reached our hotel in Phuentsholing, it was about 8:30 pm and pitch dark outside. So all that I could do was wait for the next day to know more about this land.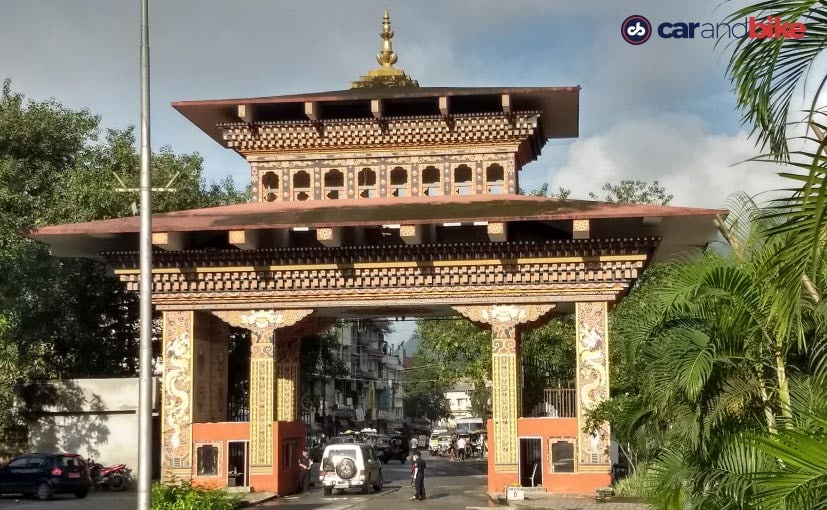 Considering the number of people we had in our convoy, it took us almost half of the next day to complete the immigration formalities and getting permits for our vehicles. And then we finally began our journey to the next destination on the itinerary - the valley city of Paro. A pristine city built within a valley, completely surrounded by green mountains and clear rivers, Paro is possibly one of most beautiful cities in the world.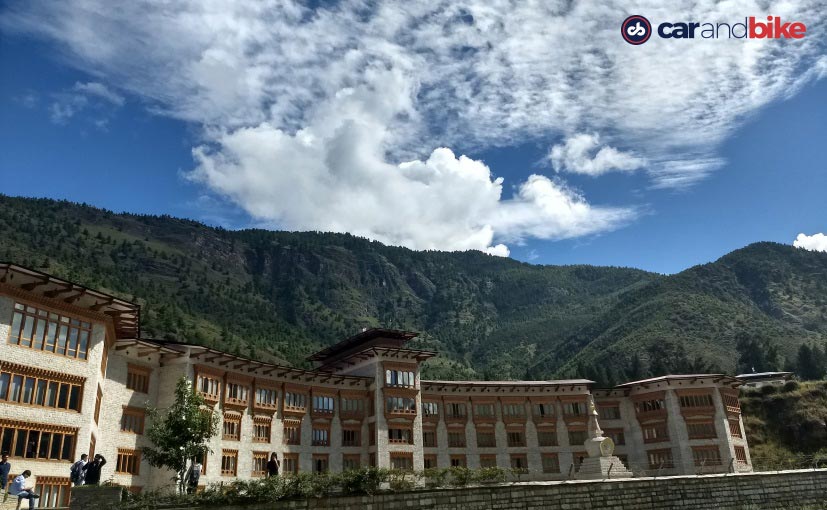 But getting there by road is a task in itself. Because what lies in between Phuentsholing and Paro is over 150 km of mountain roads with ample amount of twisties, countless hairpin bends, and several spots where landslides are as frequent as our Mumbai local trains. Our average speed was hardly above 40-50 kmph. And ironically, to scale these treacherous roads I was given a car that is named the 'City'.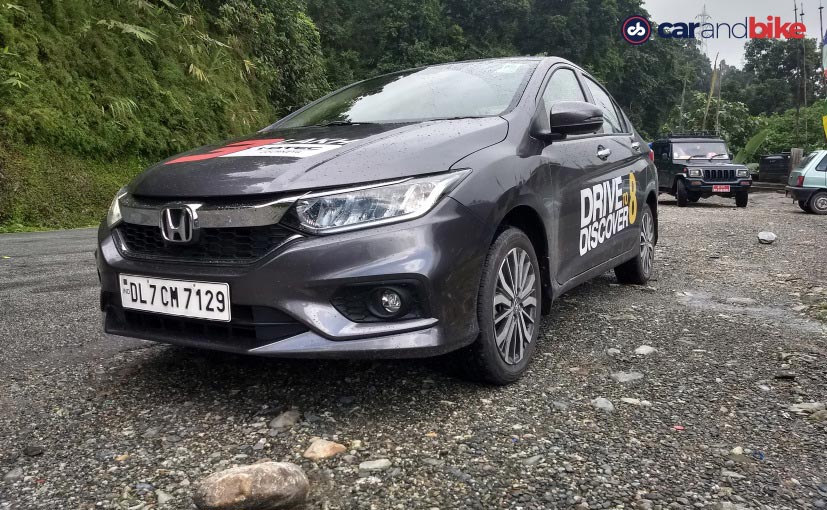 But, to my surprise, the car was a breeze to drive around on these roads. The torquey motor that makes about 99 bhp and develops 200 Nm of peak torque had enough pulling power for such conditions, not to mention, the comfort inside the cabin that converted an otherwise backbreaking journey into a pleasant drive, well at least for the most part it. And let me tell you a torquey diesel motor and a responsive manual gearbox surely makes life easy when you have to drive through such roads.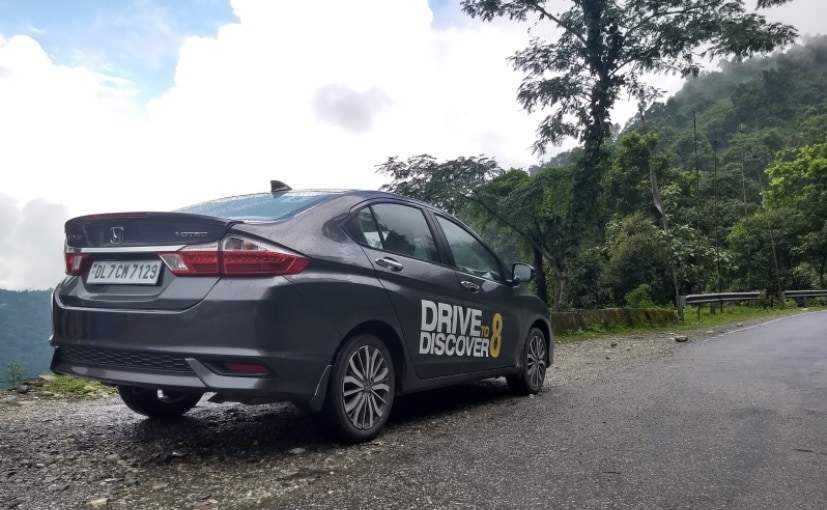 A capable car, enjoyable twisties and a pleasant monsoon climate, I would have almost called it a perfect day, only if it weren't from a flat tyre, that too soon after I finished a hefty lunch. So, after fixing the flat tyre, with some help from a couple of fellow journalists, I was finally back on the road and soon made it to our hotel in Paro, thus calling it a day.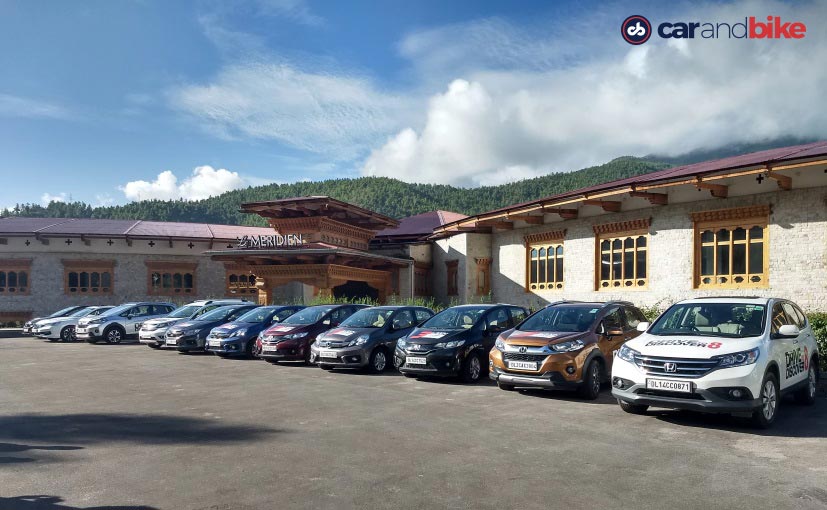 The next day was all about exploring this beautiful city and for that, I had the Honda Amaze and the BR-V with me. Interestingly, the Amaze was the first Honda car in our country to get the 1.5-litre i-DTEC motor, which is now present across the Japanese carmaker's Indian line-up. So, we took the cars for a spin across the valley city and the first place we visited was the main marketplace of Paro. Colourful buildings, vibrant flag lines and helpful and humble people that's Paro for you.
Known for its handicrafts and souvenir shops, Paro has a variety of things to buy right from everyone's favourite fridge magnets to huge paintings, carpets, handmade products, accessories and apparels and much more. Some of these shops even offer herbal tea and medicines for diabetes, blood pressure, and also Buddha statues, prayer wheels and more. Interestingly, all the raw material and goods to manufacture these artefacts and handicraft items come go from India.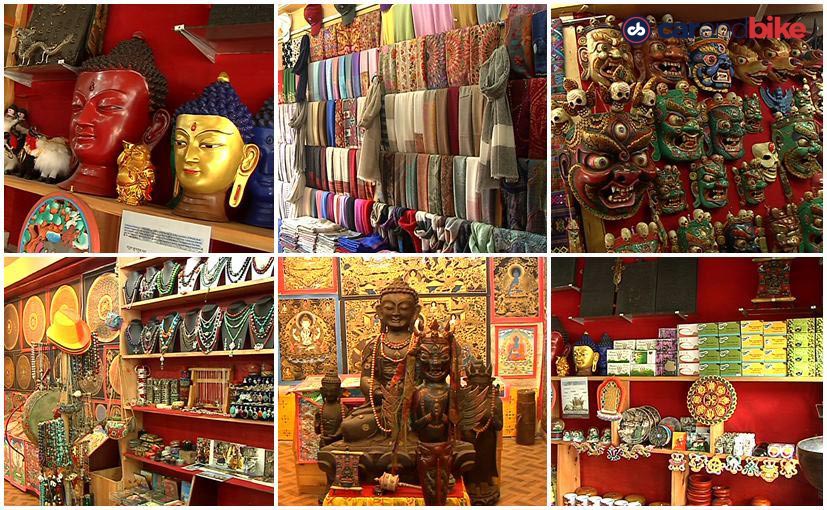 Every year a large number of tourists from India and Thailand visit Paro around March and April. This is also when the Chorten Kora Festival is held in Bhutan. Sadly though, we were there during off-season time. Having said that what we got to experience was the company of these beautiful people, some authentic Bhutanese food and an entire day of driving these Honda cars across the open mountain ranges of Paro.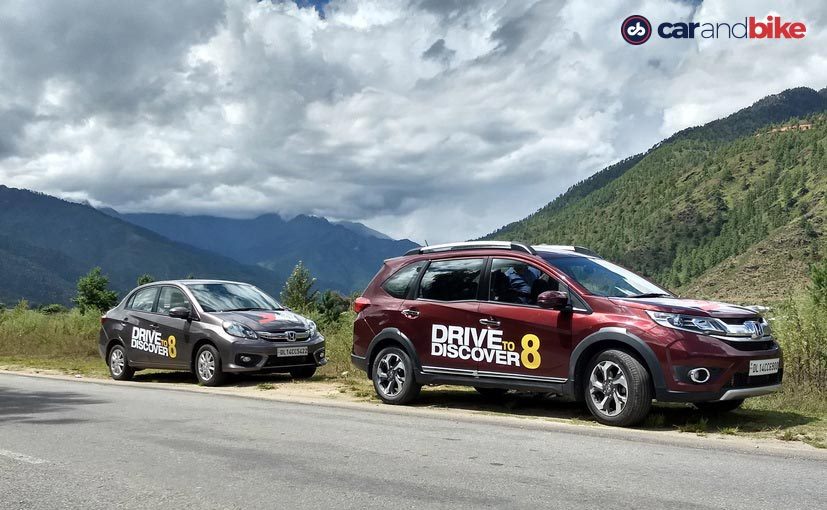 Seeing such roads, I truly couldn't resist myself from having some fun in the Amaze and the BR-V. While the facelifted Amaze, which received an update only early this year, seemed quite at home when we pushed it through winding roads and corners, the BR-V, due to its massive size and design, had quite a bit of body roll.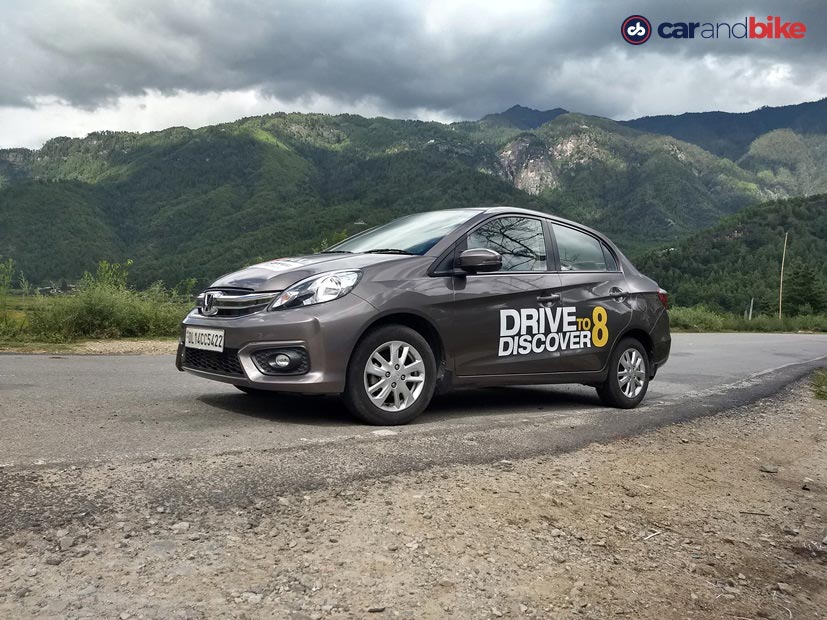 Having said that, during normal driving conditions, the MPV offered quite a comfortable ride, and with the third row pushed down, it offered ample space for all our camera and equipment. In fact, we even took the cars through a stretch of unpaved roads to reach a beautiful riverside, in the middle of the valley. And after a brief photo shoot, we called it a day as the sun slowly started hide behind the mountains.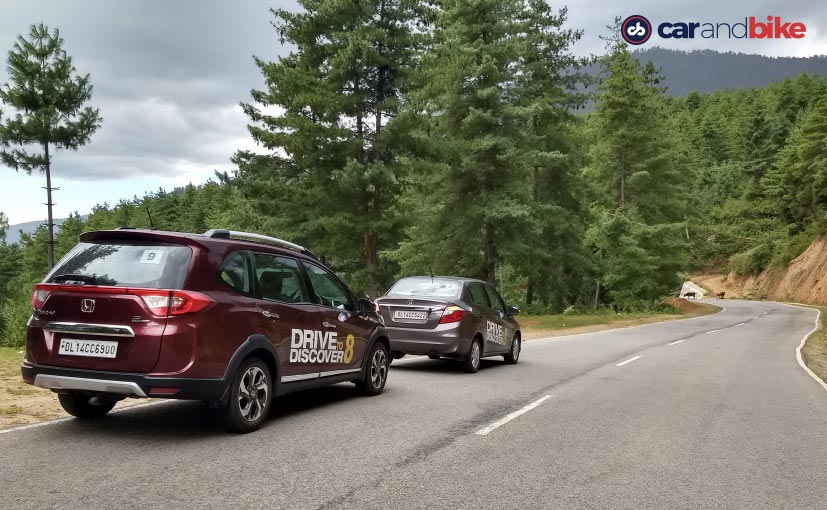 While the previous day did end on a happy and peaceful note, the next morning was a bit gloomy for me. Mainly because it was my last day in Bhutan and I knew that most part of this day will go in driving back to Phuentsholing, to complete our exit formalities. Luckily, we managed to take a small detour to visit Bhutan's capital city Thimphu and for this final ride, I had Honda's newest offering, the WR-V, with me. Its compact sub-4 metre size coupled with the torquey diesel motor came in quite handy on these mountain roads, which has a lot of sharp turns.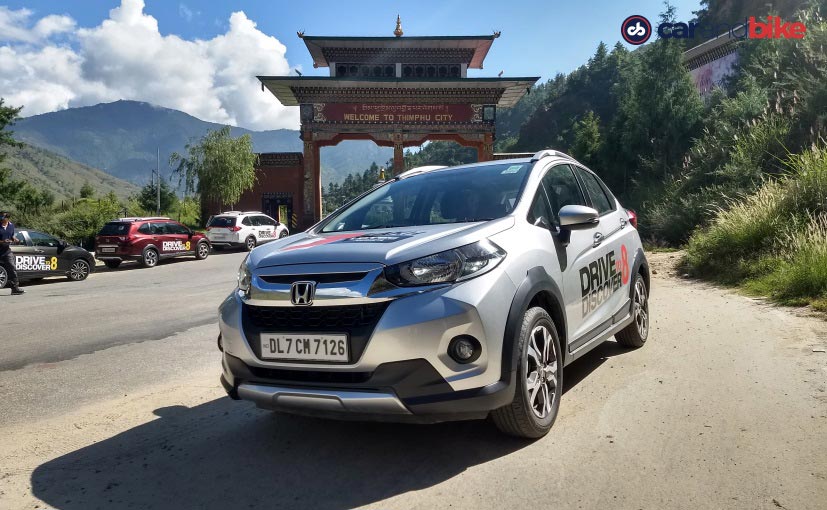 Thimphu was about 40 km away from our hotel in Paro and being the country's capital, the city was a lot busier than Paro but equally beautiful and vibrant. Here is also where I truly experienced the true essence of Bhutan. Here's where I saw an old gentleman going out of his way to pick a discarded piece of paper laying on the road and disposing of it in a proper place. This one person alone showed me the beautiful nature of the people of Bhutan and also everyone in that country unanimously works together to make it a better place. No wonder Bhutan is the happiest place on Earth.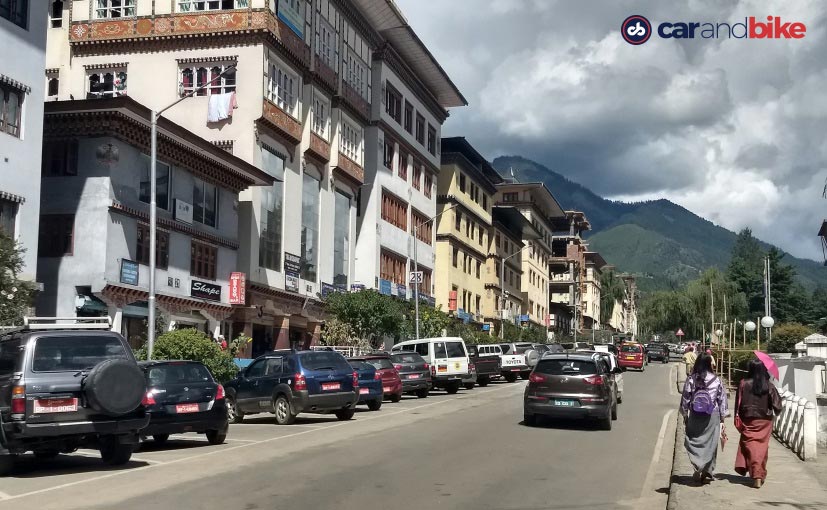 On our way back to Bagdogra, I finally go to drive Honda's flagship SUV, the CR-V. Powered by the powerful 2-litre i-VTEC petrol engine, there was no doubt that the CR-V could easily handle these terrains. But it's heavy and there is no denying that. You feel the weight of the SUV all around and despite the engine belting out about 154 bhp and 190 Nm of torque, the CR-V did not seem very eager to move, especially during overtakes. Having said that, the CR-V is built for cruising and leisure driving, and there is no doubt that it does that job perfectly.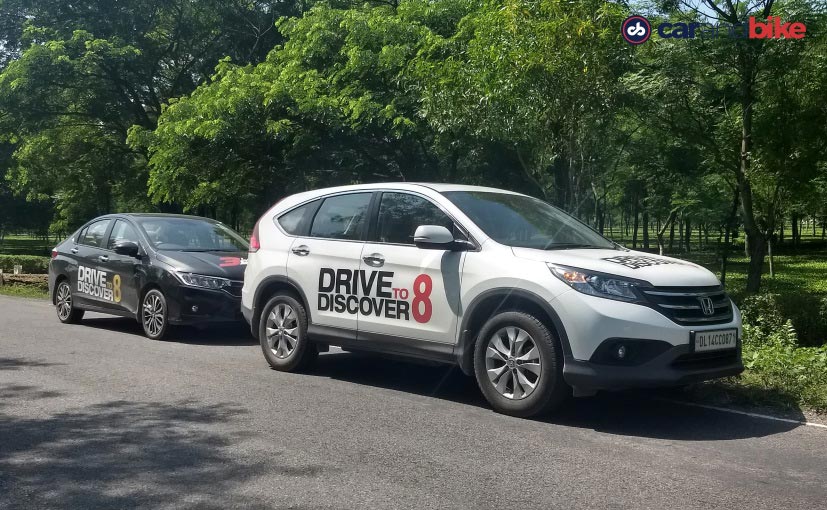 0 Comments
Things to Know If You Are Planning to Visit Bhutan:
You cannot travel in Bhutan without a guide except for in Phuentsholing
If going to Bhutan via road in an Indian vehicle, permits are mandatory, which can be acquired easily in Phuentsholing.
Speed limits mustn't be broken and honking is not allowed anywhere
Always allow pedestrians to cross the road first when at zebra crossing
Littering, smoking, and drinking and driving are punishable offenses in Bhutan
For the latest auto news and reviews, follow carandbike.com on Twitter, Facebook, and subscribe to our YouTube channel.